Peck's to launch in Clinton Hill
Food Experiments founder Theo Peck resurrects the family business with a Brooklyn takeout shop and deli.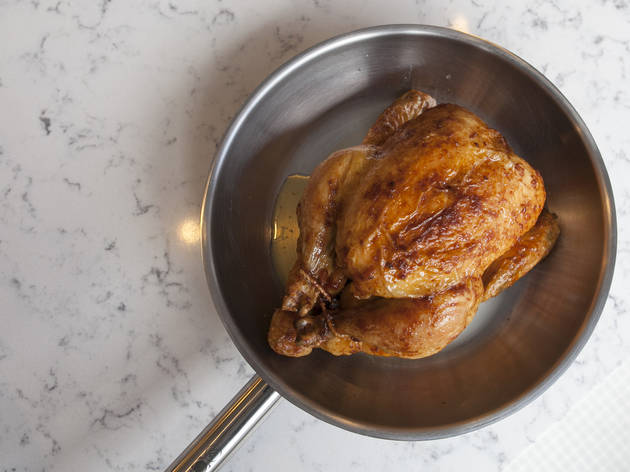 1/3
Photograph: Lauren Spinelli
Rotisserie chicken at Peck's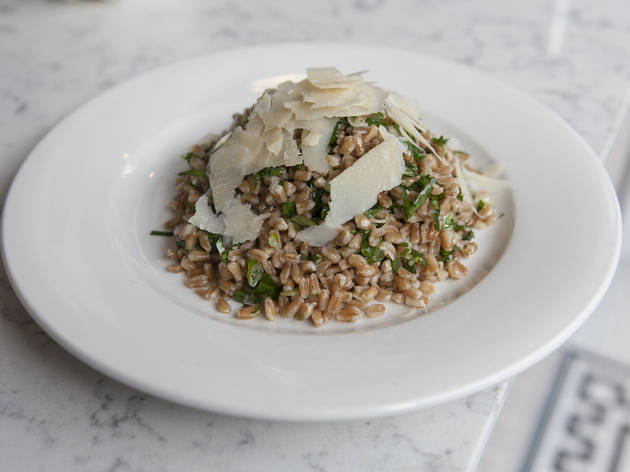 2/3
Photograph: Lauren Spinelli
Farro with herbs and Parmesan at Peck's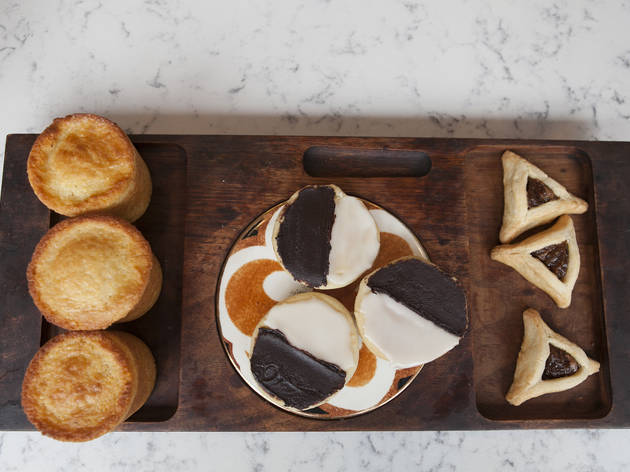 3/3
Photograph: Lauren Spinelli
Corn muffins, black-and-white cookies and hamentashen at Peck's
Theo Peck knows his way around a matzo ball—the Food Experiments cook-off king is also the great-grandson of Jacob Harmatz, founder of Delancey Street
kosher
dairy Ratner's (which shuttered in 2004 after 99 years in operation). Peck pays homage to the family business with this 850-square-foot takeout shop and
deli
—set to debut by January 15th—bringing back Ashkenazi-style dishes inspired by Ratner's menu, but also veering out of its kosher confines with pork sausage and pâtés. Jewish staples like house-made gravlax and hamantaschen
cookies
are offered, along with updated dishes like chicken-liver terrine and carrots in
salsa verde
—buttermilk dressing.
455A Myrtle Ave between Washington and Waverly Aves, Clinton Hill, Brooklyn (347-689-4969)