Provision quest: Chinatown/Lower East Side
Txikito chef Alex Raij shows us around her 'hood.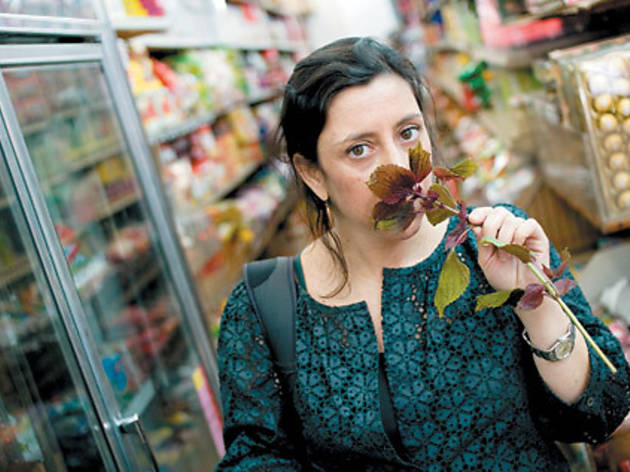 1/11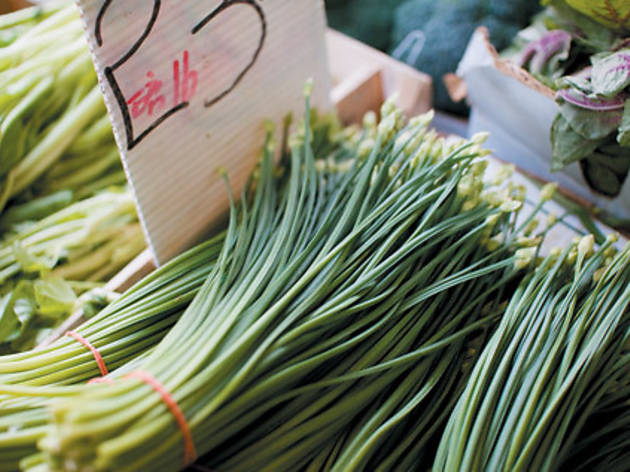 2/11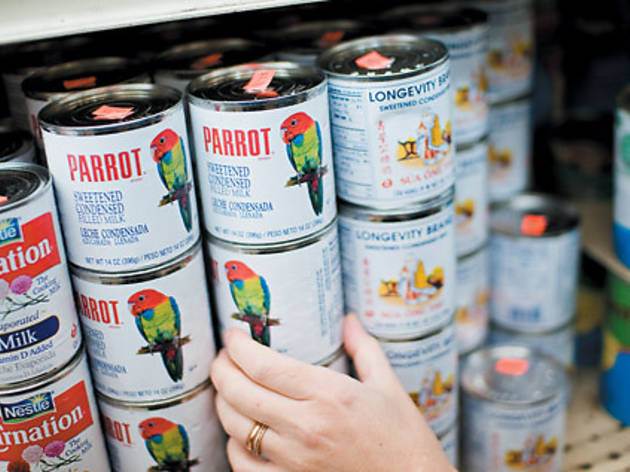 3/11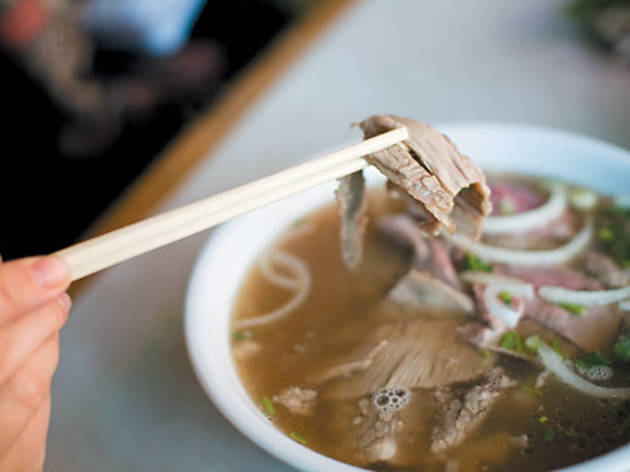 4/11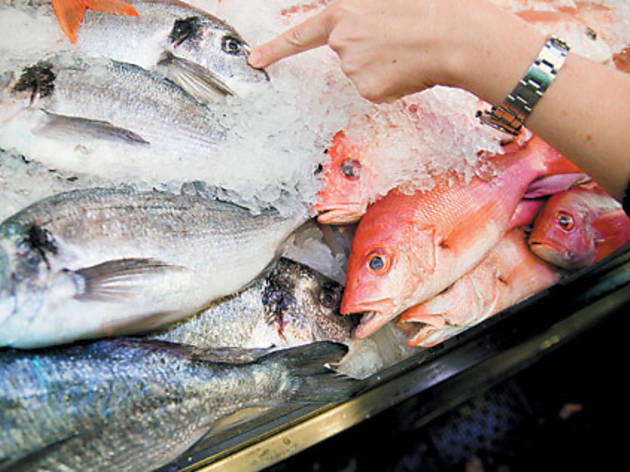 5/11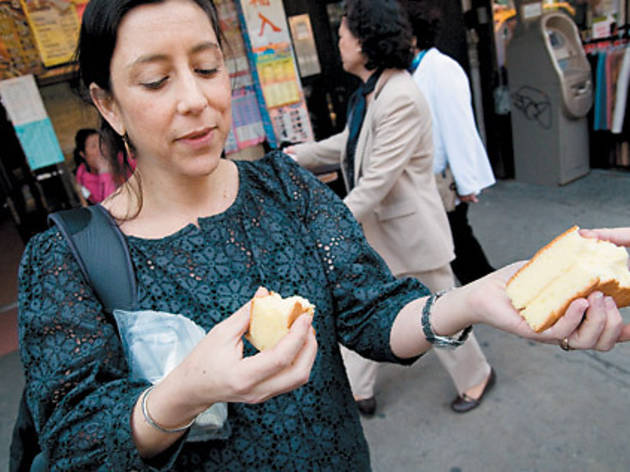 6/11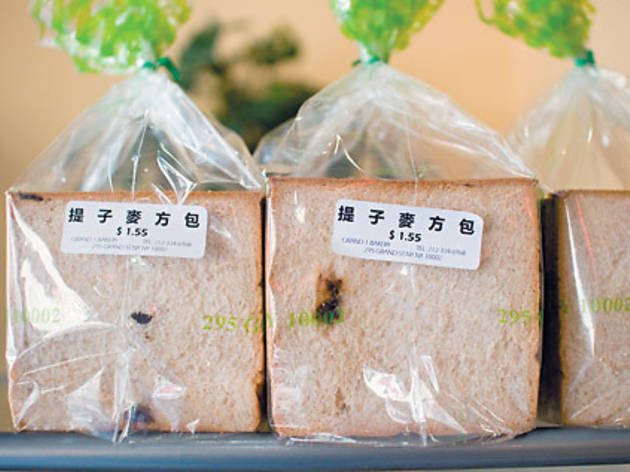 7/11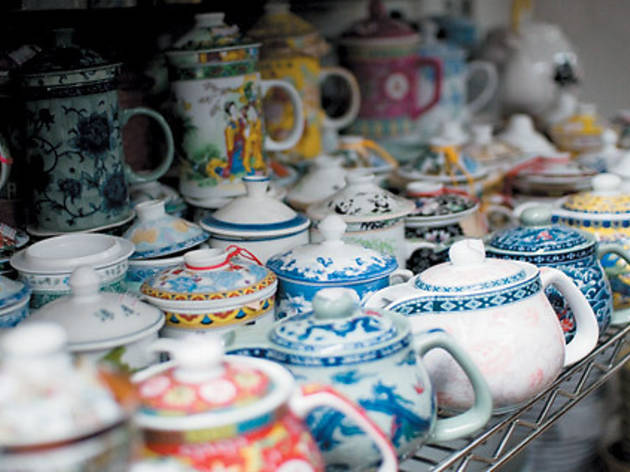 8/11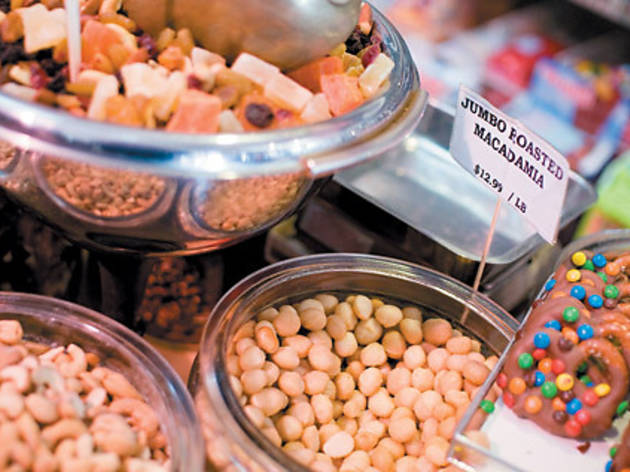 9/11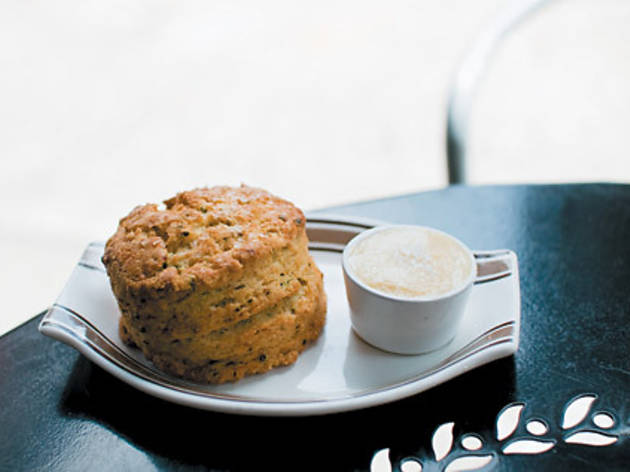 10/11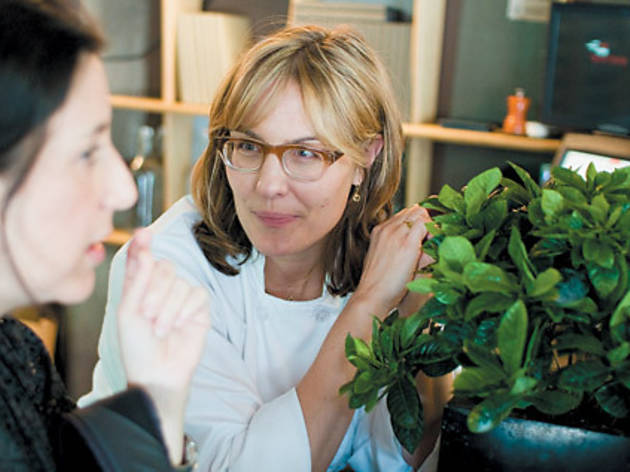 11/11
Ken Hing Food Market Inc.
Random Asian provisions are the stock-in-trade at this crowded store. Odd items—like vacuum-sealed boiled corn—give way to specialty foods in the back. Raij points out jarred goods like pickled lotus root, cans of crispy fried garlic and powdered coconut milk. ("I use this to make rice pudding," she says. "Real coconut milk is fatty and it breaks.") She picks up a roll of Ching Kee biscuits, a can of salted butter and some Szechuan peppercorns.
247 Grand St between Bowery and Chrystie St (917-217-6338)
Cong Ly
Chinatown is full of Vietnamese noodle shops, but Raij's pick for top pho is this friendly corner eatery. We take a break over a restorative $6 bowl of xe lua—a dark beef broth with chewy rice noodles, sliced flank steak and tripe. 124 Hester St at Chrystie St (212-343-1111)
Hai Sein Co.
"Everyone who works here is really friendly," says Raij of this sprawling fish emporium. "They have shrimp in every size and variety. I would dunk these in flour and flash-fry them." Inspecting a display of porgy, she continues: "They carry fish that is cultivated locally and it's always very fresh. The eyes are bulging, the gills are clean, not mucusy, and the skin is firm; it bounces back." 249–253 Grand St at Chrystie St (212-966-7878)
Grand Bakery
"Let me show you what I do," says Raij, as she stacks the two halves of Grand Bakery's egg, tomato and ham sandwich to form a double-decker snack. She also picks up an airy $1.55 Pullman loaf and a wedge of sponge cake slathered with salted butter. 295 Grand St between Allen and Eldridge Sts (212-334-6968)
C.T.C. Kitchen Supplies
Raij prefers this narrow kitchen-supply store—which does double duty as a shoe shop—to the larger purveyors on the Bowery. As she squeezes through the aisles, Raij points out the rows of pressure cookers, cutting boards, teapots and spatulas, and the scrapers she uses to clean the plancha at Txikito. 299 Grand St between Allen and Eldridge Sts (212-219-9452)
The Sweet Life
This bulk candy shop has been holding court on the corner of Hester and Ludlow for 27 years. Raij flits about the whimsical space, considering the many treats. "I like to get the roasted macadamia nuts," she says. "They'll salt them for you." Sodium seems to hold a certain allure: She also picks up fleur de sel caramels. 63 Hester St at Ludlow St (212-598-0092)
Little Giant
This sunny corner restaurant is Raij's preferred postservice canteen. "They have the best biscuits here and the best desserts," she says, stopping to chat with owner Julie Taras Wallach. Raij's choice plates: polenta with Taleggio and mushrooms, and the kobe bavette. "It's just remarkably flavorful meat," she says. 85 Orchard St at Broome St (212-226-5047)
You might also like
See more in Food & Drink
Sponsored listing
Gaijin
In Astoria, just off the bustling shopping district of Steinway Street, lies a hidden treasure. Gaijin, meaning "outside person" in Japanese, is an apt moniker for Chef Mark Garcia's modern take on Japanese food. Garcia and co-owner Jay Zheng met working in Chicago restaurants and planned for five years to open their own place. They brought their ideas—and nearly their entire staff—to the Big Apple for a soft opening last October. The staff look chic in crisp white button-downs and leather suspenders, with jaunty newsboy caps for the cooks. Jazzy pop provides unobtrusive background music for diners. The appetizers are divided into cold and hot plates and should not be ignored. The steak tartare ($21) topped with herbs and a diminutive quail egg is a religious experience. Sesame and paper-thin scallions give the raw meat an almost charred taste. Once a special, the bone marrow ($14), a cross-cut bone sprinkled with charred scallion, Chinese onion and parsley, is now a mainstay. Scoop out clouds of gelatinous joy to spread on griddled baguette with a tiny wooden spoon. A tuna flight ($24) offers three levels of fattiness—akami, chutoro and otoro—all superb. And in one of the most innovative presentations ever, three toothsome gyoza ($8) arrive attached, as part of a single pancake. The sleek, modern eatery seats 30, including eight chairs at the long, white sushi bar where Garcia holds court, turning out exquisite, jewel-like pieces of sashimi and nigiri with delightful topp
Venue says: "Our outdoor patio is now open! Dine with us and enjoy modern Japanese inspired restaurant serving fresh fish from the Tsukiji market, Japan"