Provision quest: Chinatown/Lower East Side
Txikito chef Alex Raij shows us around her 'hood.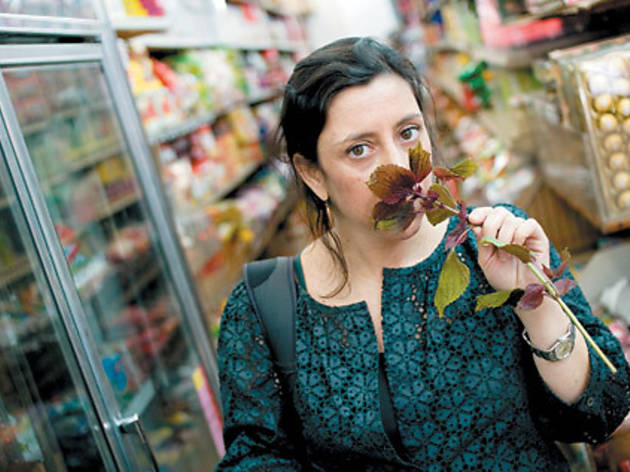 1/11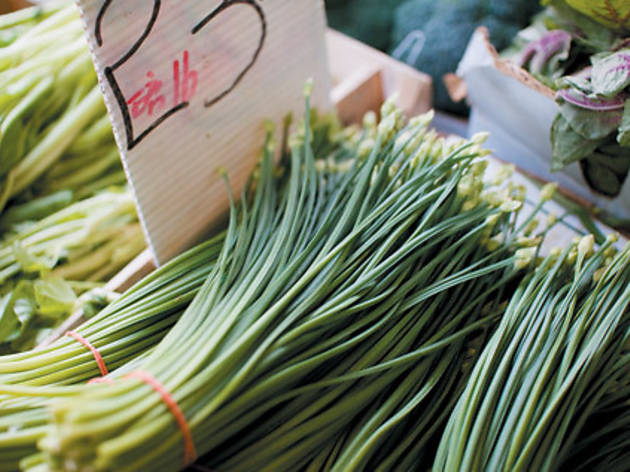 2/11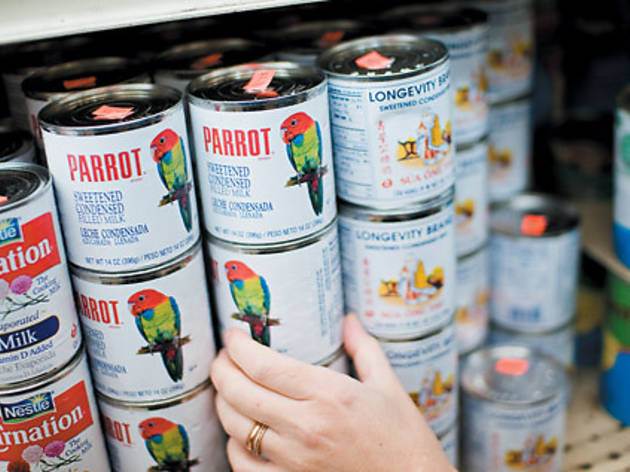 3/11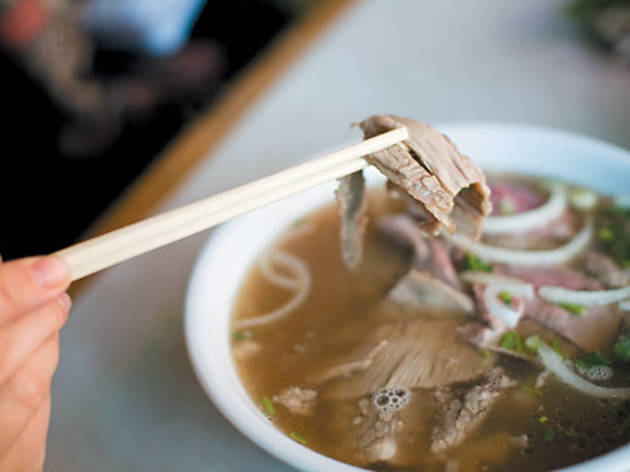 4/11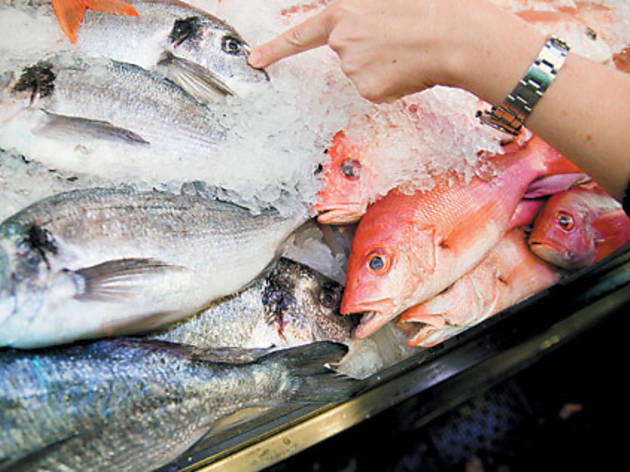 5/11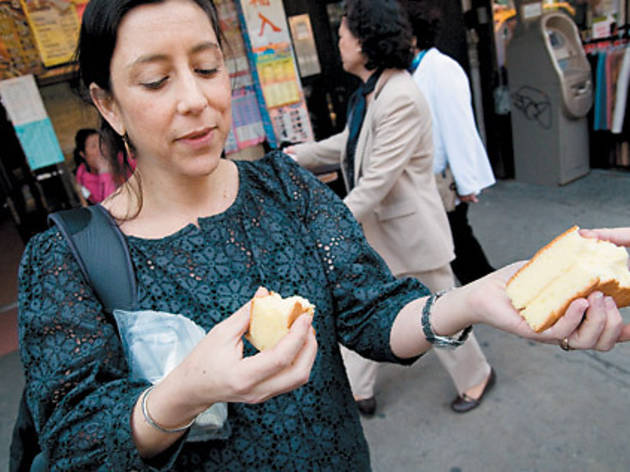 6/11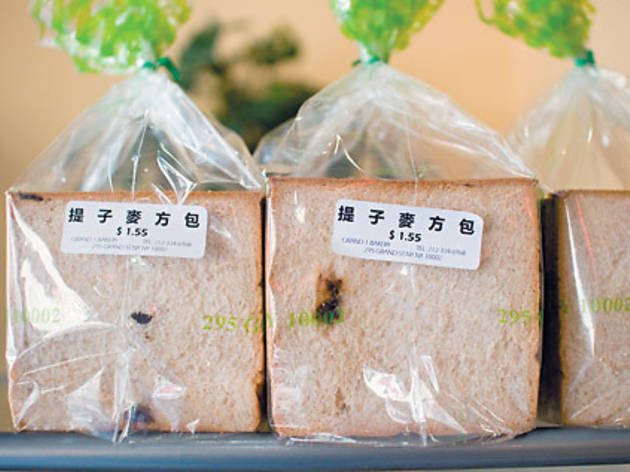 7/11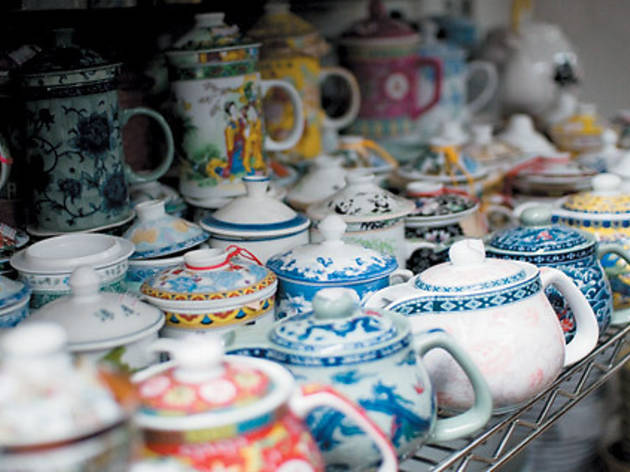 8/11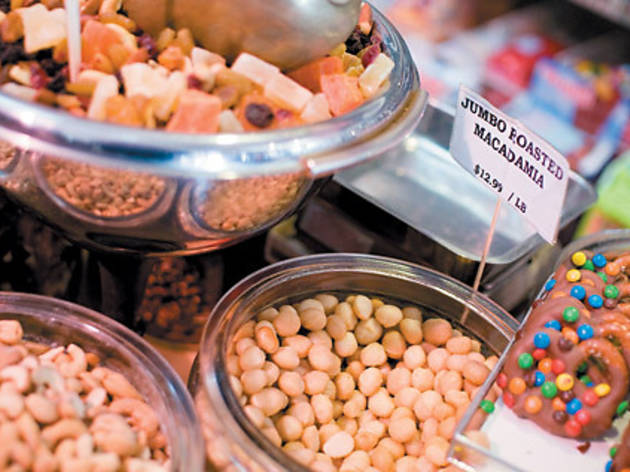 9/11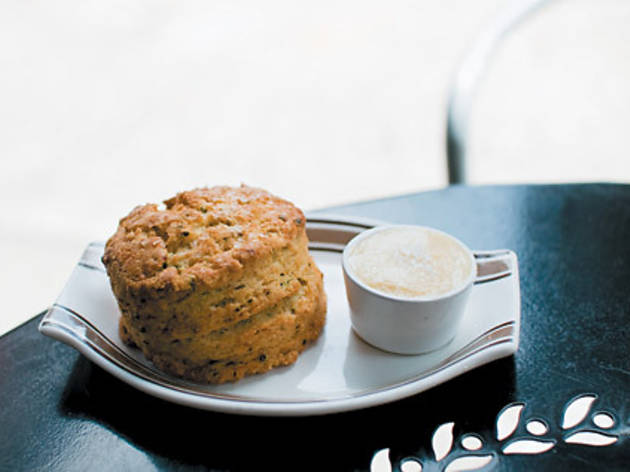 10/11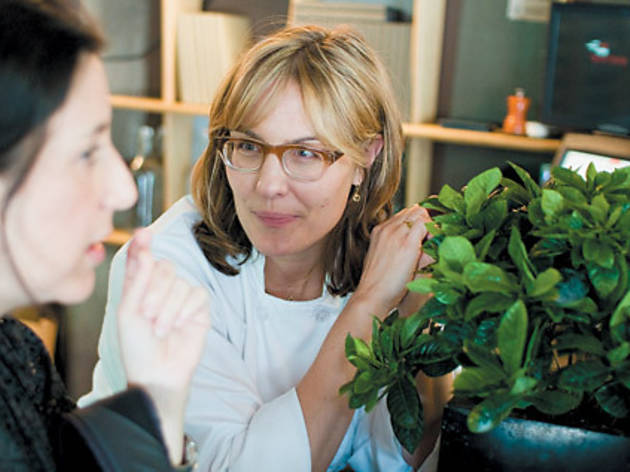 11/11
Ken Hing Food Market Inc.
Random Asian provisions are the stock-in-trade at this crowded store. Odd items—like vacuum-sealed boiled corn—give way to specialty foods in the back. Raij points out jarred goods like pickled lotus root, cans of crispy fried garlic and powdered coconut milk. ("I use this to make rice pudding," she says. "Real coconut milk is fatty and it breaks.") She picks up a roll of Ching Kee biscuits, a can of salted butter and some Szechuan peppercorns.
247 Grand St between Bowery and Chrystie St (917-217-6338)
Cong Ly
Chinatown is full of Vietnamese noodle shops, but Raij's pick for top pho is this friendly corner eatery. We take a break over a restorative $6 bowl of xe lua—a dark beef broth with chewy rice noodles, sliced flank steak and tripe. 124 Hester St at Chrystie St (212-343-1111)
Hai Sein Co.
"Everyone who works here is really friendly," says Raij of this sprawling fish emporium. "They have shrimp in every size and variety. I would dunk these in flour and flash-fry them." Inspecting a display of porgy, she continues: "They carry fish that is cultivated locally and it's always very fresh. The eyes are bulging, the gills are clean, not mucusy, and the skin is firm; it bounces back." 249–253 Grand St at Chrystie St (212-966-7878)
Grand Bakery
"Let me show you what I do," says Raij, as she stacks the two halves of Grand Bakery's egg, tomato and ham sandwich to form a double-decker snack. She also picks up an airy $1.55 Pullman loaf and a wedge of sponge cake slathered with salted butter. 295 Grand St between Allen and Eldridge Sts (212-334-6968)
C.T.C. Kitchen Supplies
Raij prefers this narrow kitchen-supply store—which does double duty as a shoe shop—to the larger purveyors on the Bowery. As she squeezes through the aisles, Raij points out the rows of pressure cookers, cutting boards, teapots and spatulas, and the scrapers she uses to clean the plancha at Txikito. 299 Grand St between Allen and Eldridge Sts (212-219-9452)
The Sweet Life
This bulk candy shop has been holding court on the corner of Hester and Ludlow for 27 years. Raij flits about the whimsical space, considering the many treats. "I like to get the roasted macadamia nuts," she says. "They'll salt them for you." Sodium seems to hold a certain allure: She also picks up fleur de sel caramels. 63 Hester St at Ludlow St (212-598-0092)
Little Giant
This sunny corner restaurant is Raij's preferred postservice canteen. "They have the best biscuits here and the best desserts," she says, stopping to chat with owner Julie Taras Wallach. Raij's choice plates: polenta with Taleggio and mushrooms, and the kobe bavette. "It's just remarkably flavorful meat," she says. 85 Orchard St at Broome St (212-226-5047)
You might also like
See more in Food & Drink
Sponsored listing
Yia Yia's Homemade Greek Food
Whether you're looking for a quick lunch or casual dinner, Yia Yia's Homemade Greek Food has Upper East Siders covered. Snacks and appetizers include spanakopita ($4.95), egg-lemon soup ($4.25), classic Greek salad ($9.95) and a trio of tzatziki, tirokafteri cheese spread and taramasalata fish spread ($4.95). Of course, the menu includes classic entrees like a lamb gyro sandwich ($7.95), a chicken souvlaki plate with lemon potatoes ($7.95), moussaka ($14.95) and peppers and tomatoes stuffed with ground beef and rice ($14.95). The desserts lean toward lighter, healthier options like a yogurt parfait with fresh fruit ($8.50), although Yia Yia's does give a nod to its location with a New York-style cheesecake ($4.95).
Venue says: "Our homemade Greek food is freshly prepared every day. Call us at (212) 452-1210 today to place an order, free delivery available!"