The best new pizzas in NYC: Co.
TONY eats through the city's newest pies.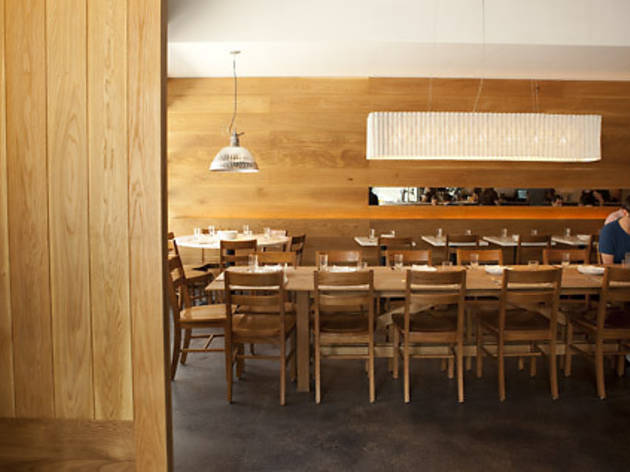 1/4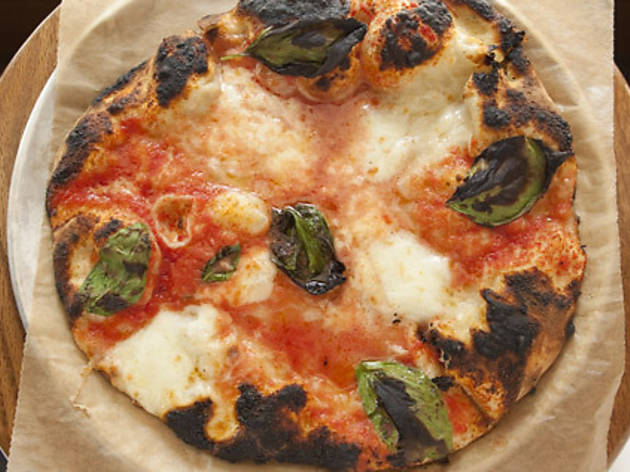 2/4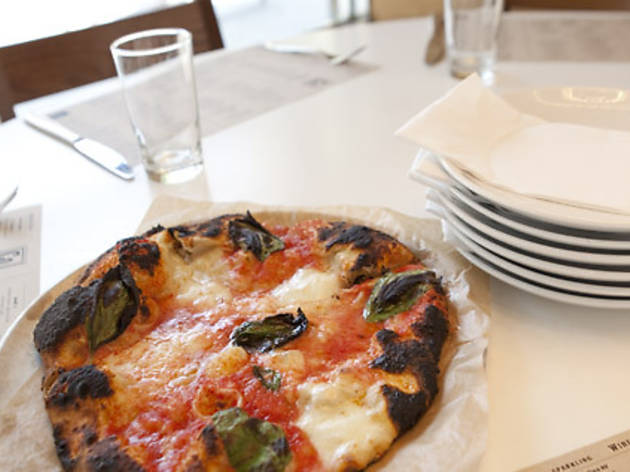 3/4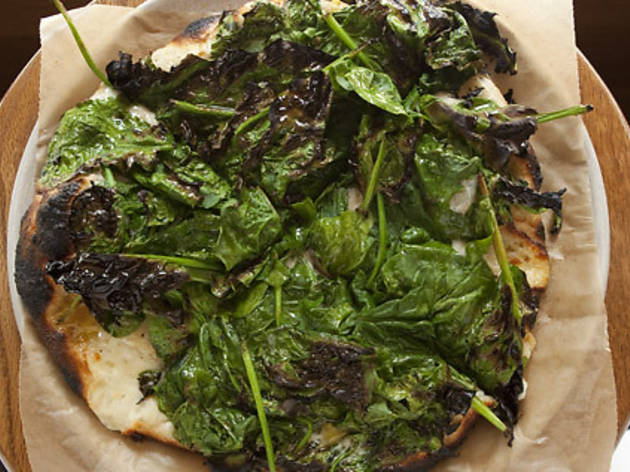 4/4
RECOMMENDED: Complete New York pizza guide
230 Ninth Ave at 24th St (212-243-1105)
The muscle:
At Co., Sullivan Street Bakery's Jim Lahey applies his famous no-knead technique to his pizza dough. He minimally mixes the ingredients before allowing them to slowly ferment and rise. Lahey doesn't stick to Neapolitan traditions—he's used San Marzano tomatoes but would switch allegiances—yet he wants to break away from what he calls the "culinary baggage" that Americans carry after years of watching pizza makers manhandle their dough.
The result:
Since Lahey lets the dough dictate how it unfolds, Co.'s pies tend to be amoebic in shape—a reflection of his desire to force it as little as possible. On top of the pillowy, well-seasoned base, Lahey spoons crushed raw tomatoes (a Neapolitan practice), then cooks it all in his wood-and-gas-powered oven; the mozzarella releases some of its whey, which mixes with the sauce, forming a juicy combination. Other pies of note: The Popeye, featuring smoky spinach, three cheeses and black pepper.