The best new pizzas in NYC: Tonda
TONY eats through the city's newest pies.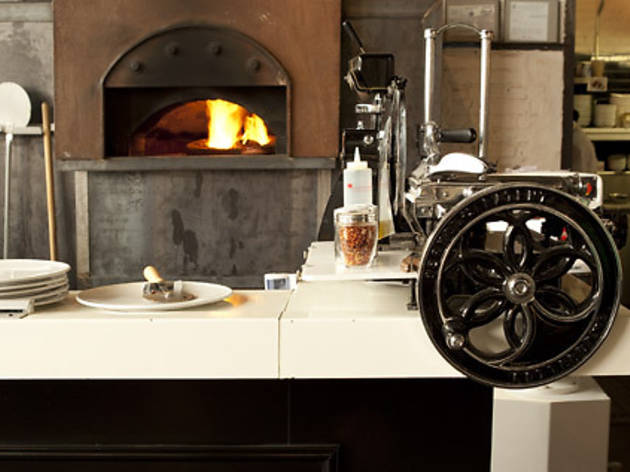 1/3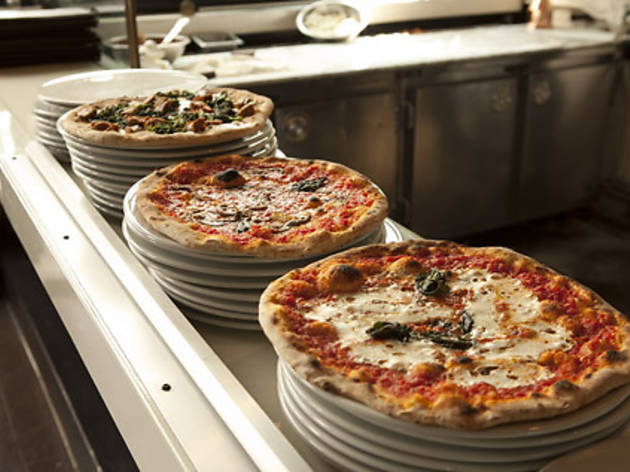 2/3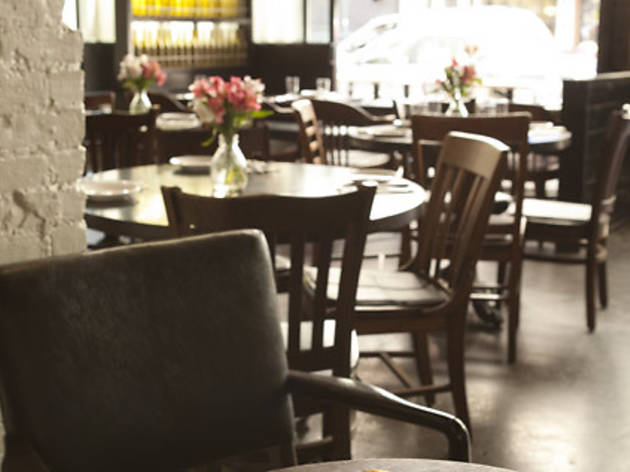 3/3
RECOMMENDED: Complete New York pizza guide
235 E 4th St between Aves A and B (212-254-2900)
The muscle:
You can feel the 1,000-degree heat emanating from Tonda's peak-of-geekiness oven—outfitted with rotating stone floors and stocked with smoldering wood—from across the dining room of this East Village pizzeria. The man guarding this inferno is Michele Sceral, a graduate of the venerable Associazione Pizzaiuoli Napoletani. Ever the apt pupil, Sceral displays a slavish attention to detail: The tomatoes are San Marzano specimens; the cheese is a milky, low-water Italian import (buffalo is available for an additional $5). Even the H20 used in the dough has been considered—Sceral uses filtered water, which he says helps control overbubbling of the crust.
The result:
The pies, if not your sweat glands, are the better for all that heat. They emerge from their turns in the oven (each pie makes two to three 30-second rotations) with a crisp yet elastic crust. The low moisture of the mozzarella keeps the cheese from pooling, and the sauce expertly balances sugar and acid. Sceral is a hard-line traditionalist, so take your cues from him and stick to the classics when ordering. The Margherita pie is exemplary, but more adventurous varieties (like a salty combination of broccoli rabe and sausage) are less pristine.