The Feed first look: Sweetleaf Williamsburg
The Queens coffeeshop opens its first Brooklyn outpost.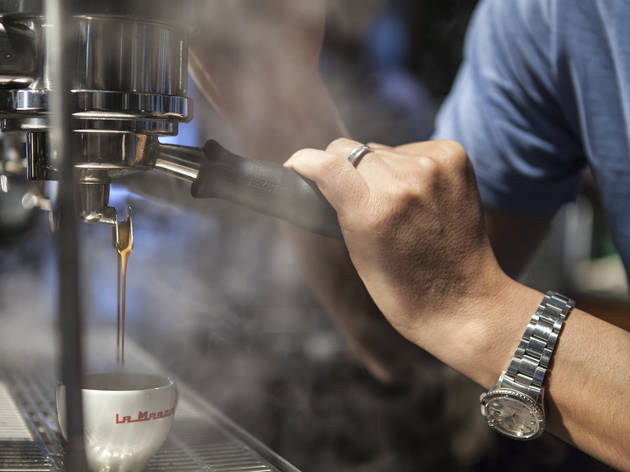 1/5
Photograph: Jakob N. Layman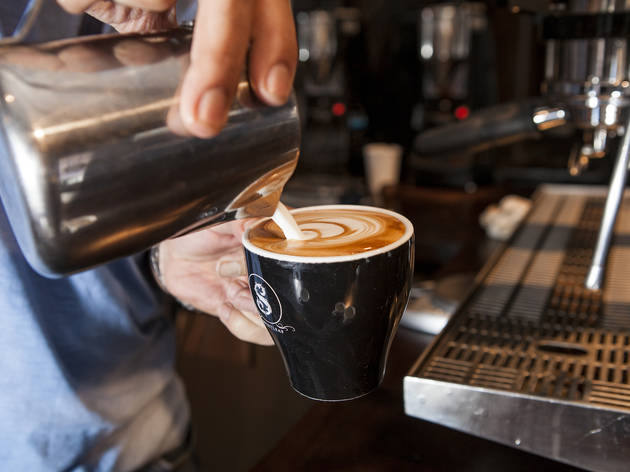 2/5
Photograph: Jakob N. Layman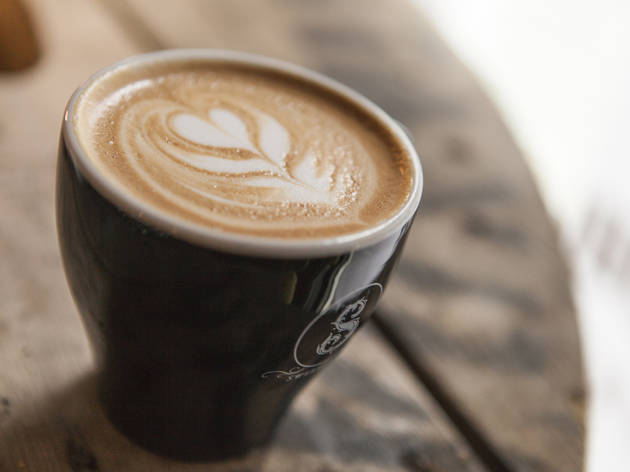 3/5
Photograph: Jakob N. Layman
Sweetleaf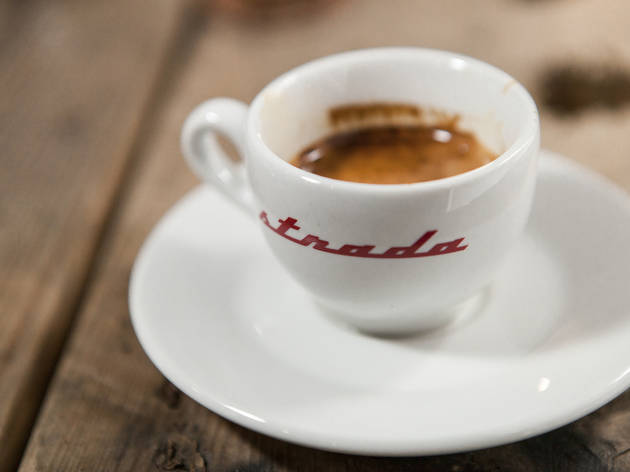 4/5
Photograph: Jakob N. Layman
Sweetleaf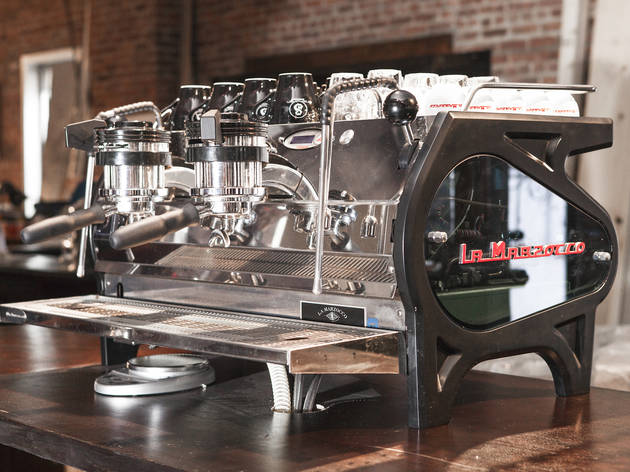 5/5
Photograph: Jakob N. Layman
La Marzocco Strada EP at Sweetleaf
Coffee ace Rich Nieto will bring the game-changing La Marzocco Strada EP, the Porsche of espresso machines, to his first Brooklyn outpost of Sweetleaf when it opens on May 14. Most machines blast out highly pressurized water automatically, but this sleek gadget features an "EP"—a state-of-the-art electronic paddle, similar to a handheld gas pedal, that allows baristas to adjust the pressure as they pull a shot, resulting in a smoother, fuller espresso. While the Strada EP offers more control, it's much harder to master, and Nieto spent a few hair-pulling months tinkering with it. He thinks the effort is worth it: Baristas can tailor the pressure, as well as the temperature, to every single coffee, whether it's a delicate, floral variety or a robust, chocolaty brew. (Nieto was the first to debut the machine on the East Coast in his Queens flagship, but since then Toby's Estate Coffee has acquired one.) Brooklynite bean nerds can also get a cup of joe from the Hario V60 pour-over bar, or pick up top-notch tools (Bartaza Virtuoso grinders, press pots) and java from roasters like Ritual and Stumptown. But it's not all about serious coffee geekery: The laid-back, 30-seat spot also features a foosball table, comfy chairs and a communal wood table, plus home-baked goodies, like ham-and-cheese croissants and carrot cake. 135 Kent Ave at North 6th St, Williamsburg, Brooklyn (no phone yet)
Sponsored listing
Gentleman Farmer
Husband-and-wife team Karim Nounouh (Ivo & Lulu) and Beverly Prewitt are behind this Franco-American bistro that opened on the Lower East Side in 2010. Nounouh is in the kitchen, turning out modern French and American dishes. Starters include red onion soup with gruyere ($9), curried snails ($10) and salmon tartare with avocado, Korean pear, green onions and yuzu ($13). For the main course, choose between classic preparations like rabbit cassoulet ($30) or rack of lamb with chanterelle mushrooms ($28) and more modern adaptations like a boar chop with chimichurri sauce and parmesan gnocchi ($34). Pair your pick with something from Prewitt's list of natural wines from producers around the world.
Venue says: "We're open Friday to Saturday from 6pm to 11pm, so take a seat at our table and let us introduce you to the French way of dining!"