The Feed first look: Sweetleaf Williamsburg
The Queens coffeeshop opens its first Brooklyn outpost.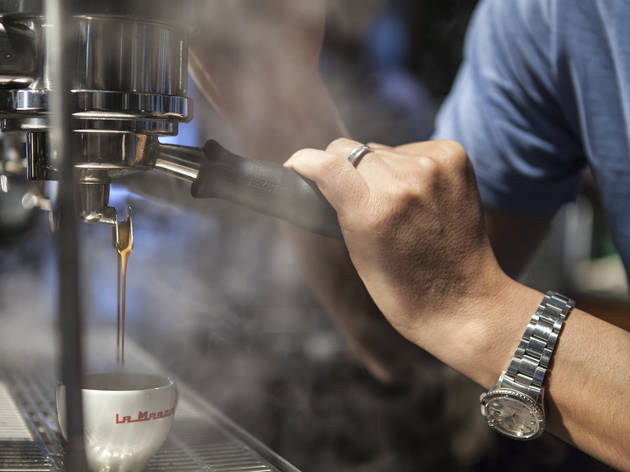 1/5
Photograph: Jakob N. Layman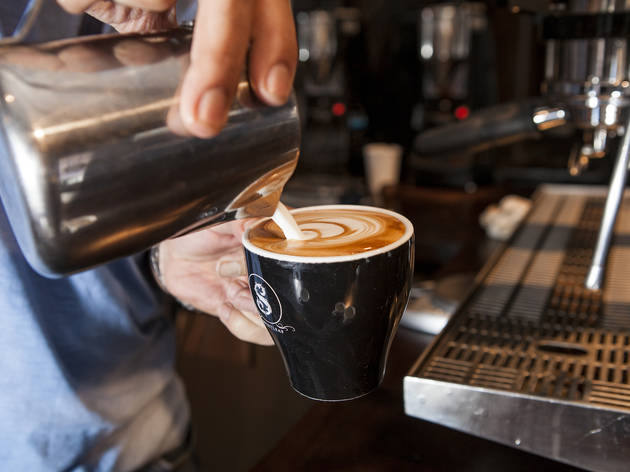 2/5
Photograph: Jakob N. Layman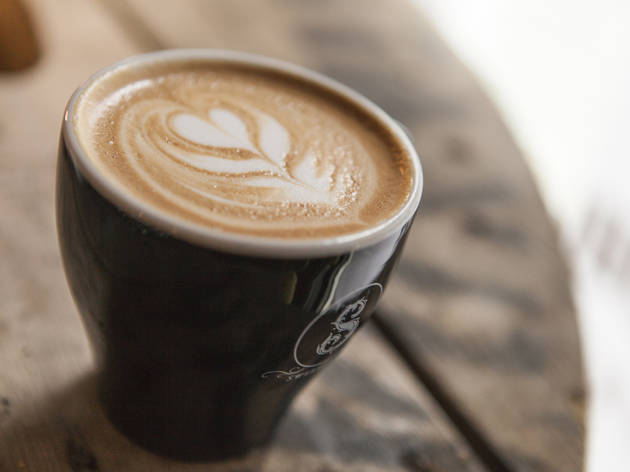 3/5
Photograph: Jakob N. Layman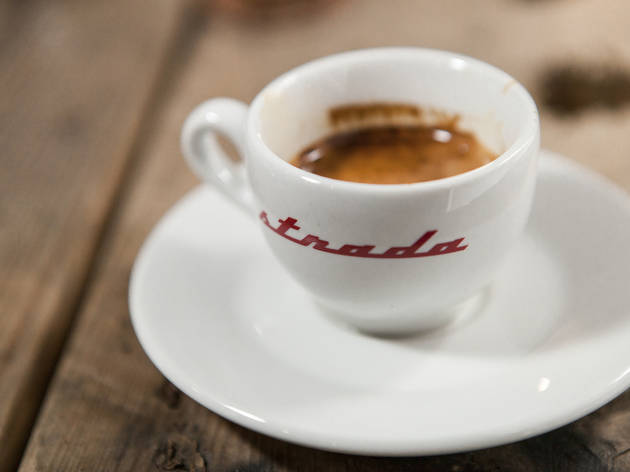 4/5
Photograph: Jakob N. Layman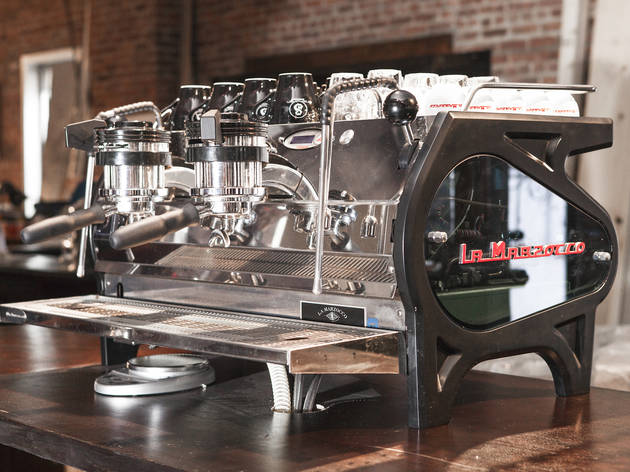 5/5
Photograph: Jakob N. Layman
La Marzocco Strada EP at Sweetleaf
Coffee ace Rich Nieto will bring the game-changing La Marzocco Strada EP, the Porsche of espresso machines, to his first Brooklyn outpost of Sweetleaf when it opens on May 14. Most machines blast out highly pressurized water automatically, but this sleek gadget features an "EP"—a state-of-the-art electronic paddle, similar to a handheld gas pedal, that allows baristas to adjust the pressure as they pull a shot, resulting in a smoother, fuller espresso. While the Strada EP offers more control, it's much harder to master, and Nieto spent a few hair-pulling months tinkering with it. He thinks the effort is worth it: Baristas can tailor the pressure, as well as the temperature, to every single coffee, whether it's a delicate, floral variety or a robust, chocolaty brew. (Nieto was the first to debut the machine on the East Coast in his Queens flagship, but since then Toby's Estate Coffee has acquired one.) Brooklynite bean nerds can also get a cup of joe from the Hario V60 pour-over bar, or pick up top-notch tools (Bartaza Virtuoso grinders, press pots) and java from roasters like Ritual and Stumptown. But it's not all about serious coffee geekery: The laid-back, 30-seat spot also features a foosball table, comfy chairs and a communal wood table, plus home-baked goodies, like ham-and-cheese croissants and carrot cake. 135 Kent Ave at North 6th St, Williamsburg, Brooklyn (no phone yet)
Sponsored listing
Amorina
This Prospect Heights pizza and pasta joint has a dedicated following among the neighborhood's residents. The menu reads like any typical old-school Italian restaurant, but the focus on seasonal ingredients sets Amorina apart. The special "Will to Live" pizza changes nightly—one day, it could be made with fresh ramp pesto and mozzarella, and the next, it could be a meaty sausage pie. Classics like the margherita ($12) and tricolore ($15) pizzas make an appearance, as do more inventive options like the gorgonzola e frutta, with wine-soaked figs, caramelized pears and a drizzle of honey. If you want something other than a slice, there's plenty of pasta to choose from—think rigatoni with cremini and porcini mushrooms ($15.50), baked ziti with smoked mozzarella, stewed tomatoes and bechamel sauce ($15) and eggplant parmigiana ($15). The restaurant serves up all kinds of traditional sweets for dessert, like ricotta cheesecake with orange and a flourless chocolate cake with caramel (both $7).
Venue says: "Will To Live Pizza: Ricotta, Roasted Winter Squash, Caramelized Onion, Speck"