The Feed first look: Sweetleaf Williamsburg
The Queens coffeeshop opens its first Brooklyn outpost.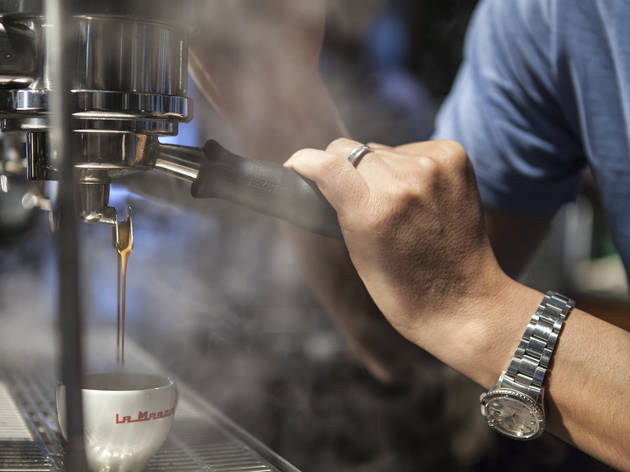 1/5
Photograph: Jakob N. Layman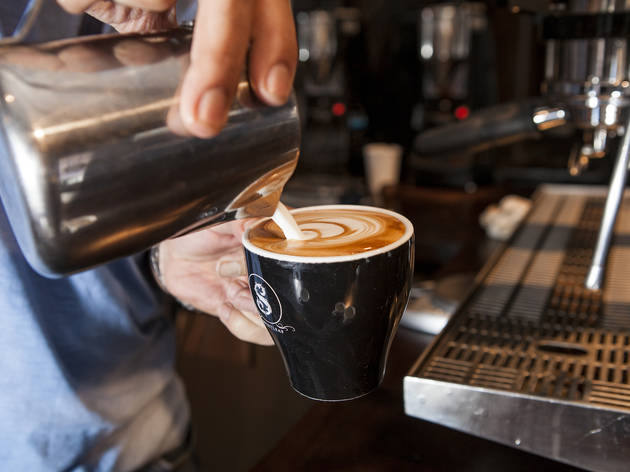 2/5
Photograph: Jakob N. Layman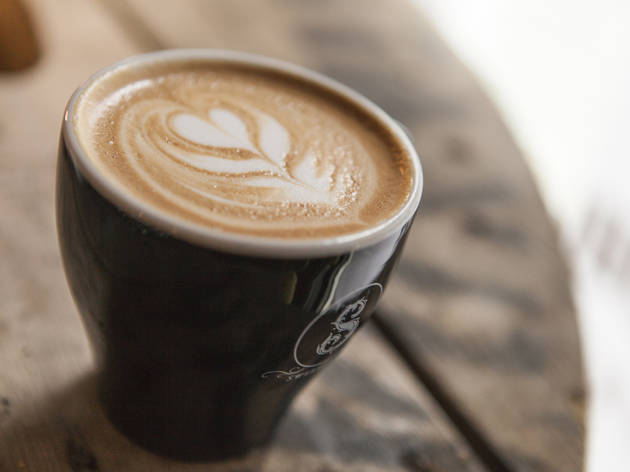 3/5
Photograph: Jakob N. Layman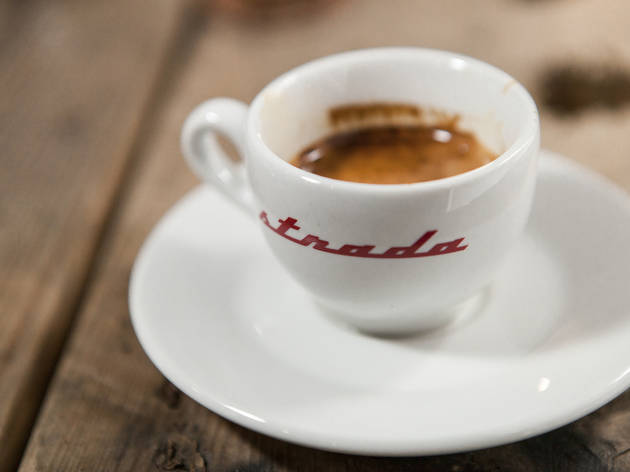 4/5
Photograph: Jakob N. Layman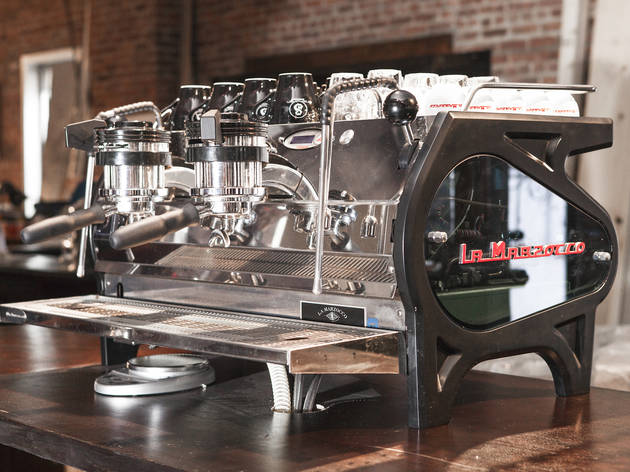 5/5
Photograph: Jakob N. Layman
La Marzocco Strada EP at Sweetleaf
Coffee ace Rich Nieto will bring the game-changing La Marzocco Strada EP, the Porsche of espresso machines, to his first Brooklyn outpost of
Sweetleaf
when it opens on May 14. Most machines blast out highly pressurized water automatically, but this sleek gadget features an "EP"—a state-of-the-art electronic paddle, similar to a handheld gas pedal, that allows baristas to adjust the pressure as they pull a shot, resulting in a smoother, fuller espresso. While the Strada EP offers more control, it's much harder to master, and Nieto spent a few hair-pulling months tinkering with it. He thinks the effort is worth it: Baristas can tailor the pressure, as well as the temperature, to every single coffee, whether it's a delicate, floral variety or a robust, chocolaty brew. (Nieto was the first to debut the machine on the East Coast in his Queens flagship, but since then Toby's Estate Coffee has acquired one.) Brooklynite bean nerds can also get a cup of joe from the Hario V60 pour-over bar, or pick up top-notch tools (Bartaza Virtuoso grinders, press pots) and java from roasters like Ritual and Stumptown. But it's not all about serious coffee geekery: The laid-back, 30-seat spot also features a foosball table, comfy chairs and a communal wood table, plus home-baked goodies, like ham-and-cheese croissants and carrot cake. 135 Kent Ave at North 6th St, Williamsburg, Brooklyn (no phone yet)
Sponsored listing
Chateau le Woof
"One macchiato, one beef treat." That might be a typical order at Chateau le Woof, an Astoria cafe offering La Colombe coffee for humans and treats, toys and accessories for their canine companions. During one of their doggy-friendly happy hours, you might see a poodle and a French bulldog frolicking on the floor while their owners sip lattes nearby. Or, your order of an espresso might come with a complimentary sample of organic, gluten-free kibble for your furry friend. It's the only place in the city you can sip fresh java and shop for your pooch at the same time. One of their cappuccinos and a rawhide might be just you and Fido need after a ruff day.
Venue says: "New York City's very first Pet Market & Café. Spring is in the air, come try our new spring coffee and iced tea infused menu!"