Let's not beat around the bush: the pandemic has been tough on the world of theater. But while the spotlight has dimmed and the curtains closed, playwrights, actors, producers and directors have still been hard at work reimaging new ways to experience theater. It has resulted in some seriously exciting innovations—including this one, created in collaboration with the fabulous, all-female Pinkhouse Productions.
Scranton Scratch Night—held on Thursday March 4 at 7.30pm—is an online festival of new work, hosted by none other than the hilarious Heidi Gardner, cast member of Saturday Night Live. It's part of the well-loved Scranton Shakespeare Festival (better known as Scranton Shakes); an international event held annually in Scranton, Pennsylvania. Want to know more before you book tickets? Let's take a deeper dive…
How does Scranton Scratch Night work?
Scratch nights are a popular format in the UK, in which playwrights share a short snippet of a new play to audiences. It's a great way for artists to test works in progress; and an exciting opportunity for theater-lovers to catch cutting-edge plays. Scranton Scratch Night is exactly this—but with a twist. In fall 2020, over 300 brand new scripts were submitted by emerging playwrights from the US, UK, Europe and Canada. Four finalists were selected, and had an excerpt of their script professionally performed and recorded. On Thursday, March 4, these recordings will be screened across the world to a panel of big-name guests judges. The winning script will then be programmed at the 2021 10th Anniversary Season for Scranton Shakespeare Festival—a huge deal for any playwright.
What are the plays about?
In a word: ghosts. Every submission to this content had to feature the theme of 'Ghosts'—but whether the finalists chose to feature them in a literal sense or take a more metaphorical angle remains to be seen. Either way, these four scripts were chosen by an expert literary team, so you can be sure that you'll be sampling the work of some of the world's most promising playwrights.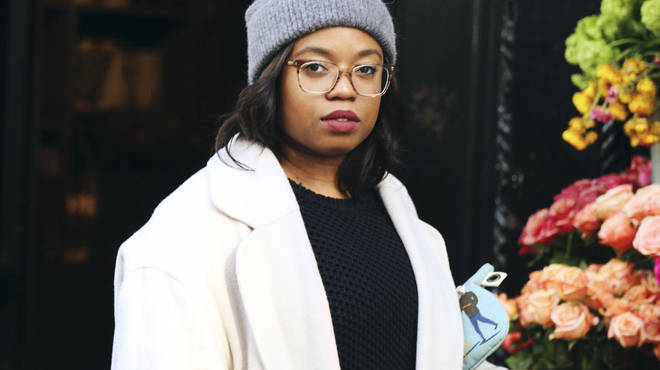 Who is behind Scranton Scratch Night?
We're glad you asked. Pinkhouse Productions—run by international producer Lawryn LaCroix (pictured, above)—is an inclusive, all-female production company working in collaboration with Scranton Shakes. Founded in 2018, Pinkhouse Productions has a New York and L.A. presence in theater and film circles, and aims to provide a platform to under-represented stories. More recently, the company has begun to focus on helping to fill the huge gap that Covid has made for artists, and dreaming up new ways to create theater inclusively and safely. Lawryn LaCroix has toured shows from New York City to London, working with Tony, Emmy and Golden Globe winners on original productions (including a play directed by Brian Cox, who scored a Golden Globe for his role in HBO's Succession). Working alongside LaCroix is Jennifer Jones (consultant/producer), Kate Maguire (associate producer), Kaitlyn Schirard (literary consultant), Jonathan Stephens (managing director of Scranton Shakes) and Michael Bradshaw Flynn (artistic director of Scranton Shakes). And as for the guest judges? They'll be revealed on the night, so you'll just have to come along to find out who they are.
How can I get tickets?
If you're ready to watch some cutting-edge theater (and support up-and-coming artists in their time of need), then head to the website and buy your tickets now. Extra donations are going towards aiding Scranton Shakes in developing more opportunities for emerging playwrights through their 10th anniversary season.