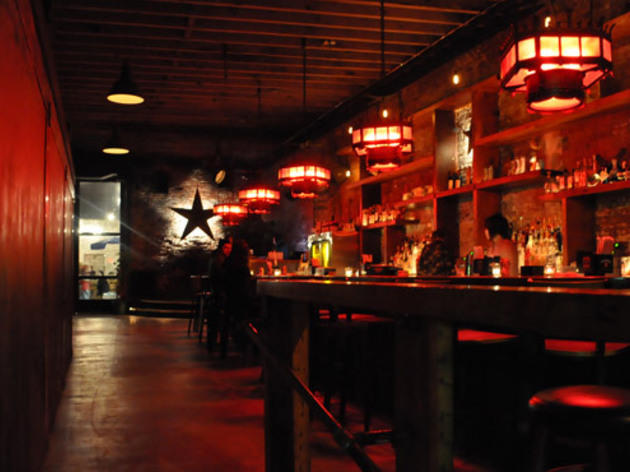 1/81
Photograph: Simon Dang at http://www.flickr.com/photos/plateoftheday
The Woods "My first one-night stand in New York was with a girl I picked up at the Woods (48 South 4th St between Kent and Wythe Aves, Williamsburg, Brooklyn; 718-782-4955; thewoodsbk.com). There's a big bar on one side that opens up to a separate dance floor, and then out back there's this huge covered patio with a taco truck, so there's lots of different places to socialize."—Erin, 31; videographer; Long Island City, Queens Read more about The Woods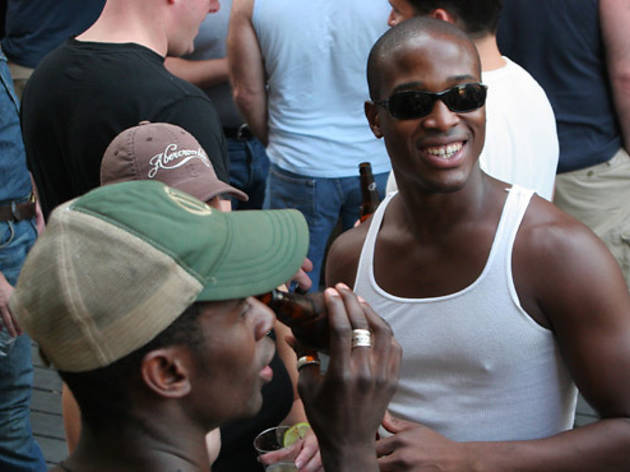 2/81
The Eagle "I went to the Eagle (554 West 28th St between Tenth and Eleventh Aves; 646-473-1866, eaglenyc.com) recently for the first time. I didn't pick up anybody, but I felt there was a lot of promise in the air. The third level is a rooftop that was packed with really nice guys, which is different from a lot of places I've hung out in and performed in."—JFortino, 28; singer-songwriter; Williamsburg, Brooklyn Read more about The Eagle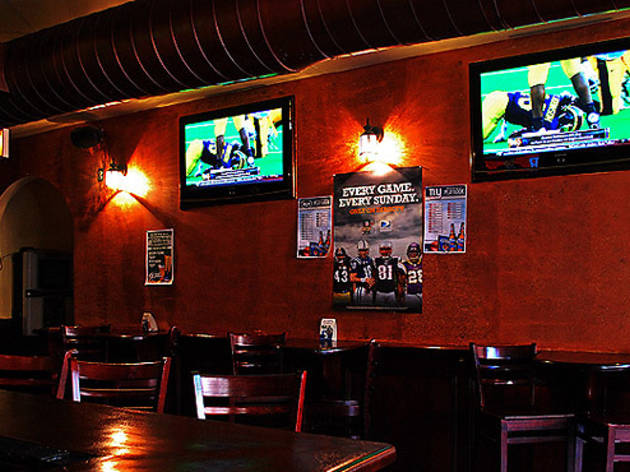 3/81
Mulholland's "I met my last boyfriend at Mulholland's (312 Grand St at Havemeyer St, Williamsburg, Brooklyn; 718-486-3473, mulhollandsbklyn.com) watching football. And honestly, a straight girl watching football at a sports bar is going to meet guys. The quality may be questionable, but there's definitely some good ones out there. Also there are tons of games going on, so there's bound to be a conversation-starter somewhere."—Greta, 31; fashion designer; Williamsburg, Brooklyn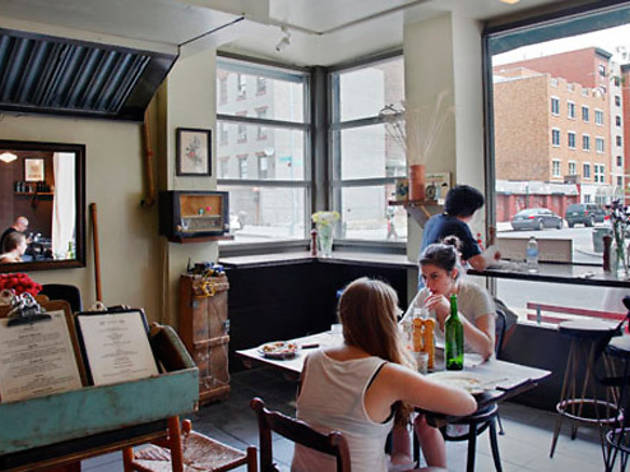 4/81
Simple Café "I'll tell you where I picked my love up: It's a brunch spot called Simple Café (346 Bedford Ave at South 3rd St, Williamsburg, Brooklyn; 718-218-7067, simplecafenyc.com). I'm not your typical hunter/huntress. I don't like to go out to bars to scope people out because I think it's really disingenuous. That's why a daytime spot where you can really see the true light on people is, for me, more interesting. And Simple Café is a community place where people really believe in the owner, they're not there participating in some trend."—Tonya, 24; visual project coordinator; Williamsburg, Brooklyn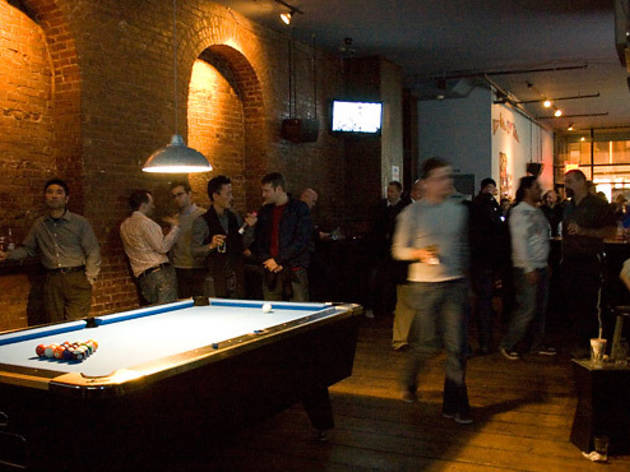 5/81
Gym Bar "I find the guys are laid back, friendly and very direct at Gym Bar (167 Eighth Ave between 18th and 19th Sts; 212-337-2439, gymsportsbar.com). If there is a sexual attraction people are approachable, as opposed to a lot of other Chelsea bars."—Bertrand, 42, hotel manager, Washington Heights Read more about Gym Bar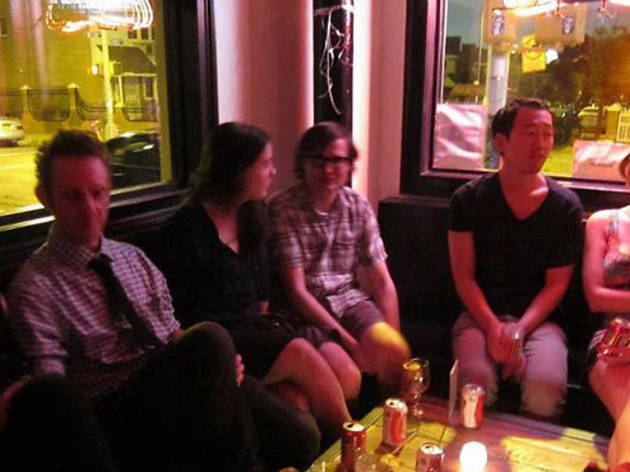 6/81
Cain's Tavern "I'd say Cain's Tavern (36 Wilson Ave at George St, Bushwick, Brooklyn; 718-326-2663, cainstavern.com). Think Cheers with a twist of diversity. Very unpretentious and neighborhood-centric. Where else could you play Scrabble while listening to Wu-Tang and Tammy Wynette? I'm a big fan of 'Dugout Wednesdays.'"—Mistress Leigh, 29; dominatrix; Bushwick, Brooklyn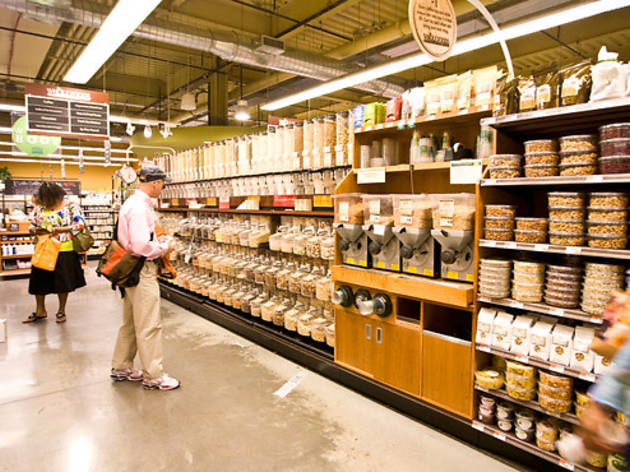 7/81
Photograph: Jay Muhlin
Whole Foods "I met my boyfriend at Whole Foods (locations throughout the city; wholefoodsmarket.com). You're your happiest when you're shopping for fresh produce. You'll meet the kind of person who cares about self-preservation and holistic health: clearly that's a good mate."—Charles, 30; fashion designer; Bushwick, Brooklyn"Whole Foods at the Time Warner Center (10 Columbus Circle between Central Park West and Broadway; wholefoods.com). At the prepared foods section, while others are sizing up their next meal, you can size up your next date."—Mychael, 27, assistant dance company director, Harlem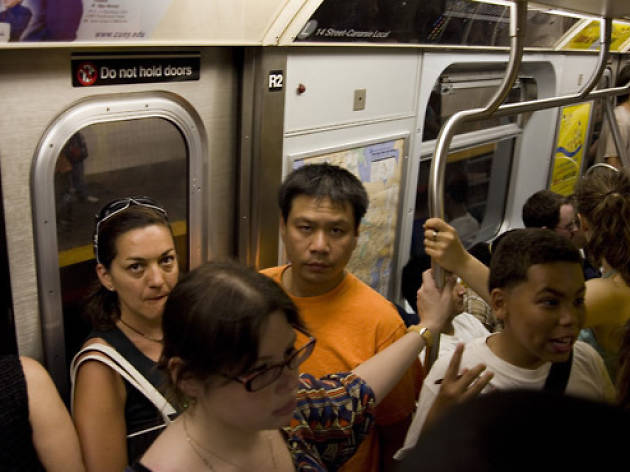 8/81
The subway "Definitely the L train between First Avenue and…anywhere in Brooklyn really. The guys are cute, interesting and have a lot of tattoos. It's actually really cruisey."—Thomas, 28; fashion account executive; Williamsburg, Brooklyn"The subway late at night, when everyone's drunk. In the city, if you're on the subway during the day everyone's usually coming from work and in the zone, but late at night everyone's more relaxed and open and friendly. If you're looking to pick someone up, it definitely works. The L is a cool one, though the last time I picked someone up it was on the 2,3. I've even picked someone up on the B train before."—Peter, 22, educational coordinator, Tribeca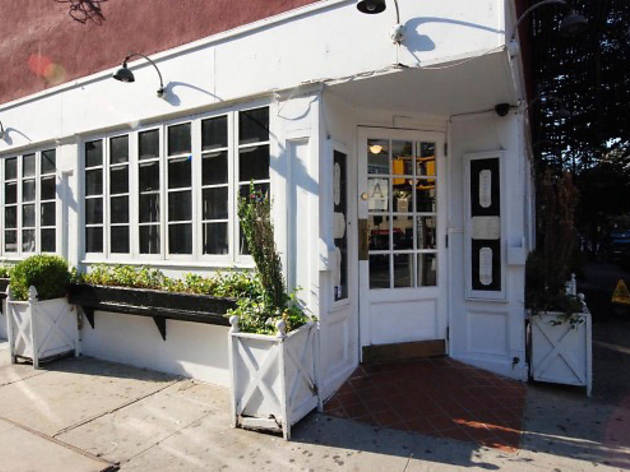 9/81
Photograph: Gail Henry
The Windsor "The Windsor sports bar in the West Village (234 W 4th St at W 10th St; 212-206-1208, thewindsornyc.com). There's big flatscreens, inventive cocktails and cute guys in suits."—Ilene, 27; accountant; Murray Hill Read more about The Windsor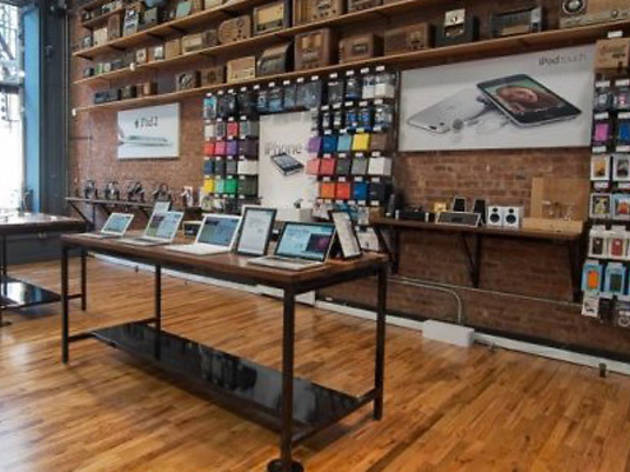 10/81
Tekserve "You gotta go to the Tekserve store on 23rd St (119 W 23rd St between Sixth and Seventh Aves; 212-929-3645, tekserve.com). All of the guys who work there are so hot! I think they fix, like, MacBooks and stuff."—Jessie, 31; comedienne; Park Slope, Brooklyn Read more about Tekserve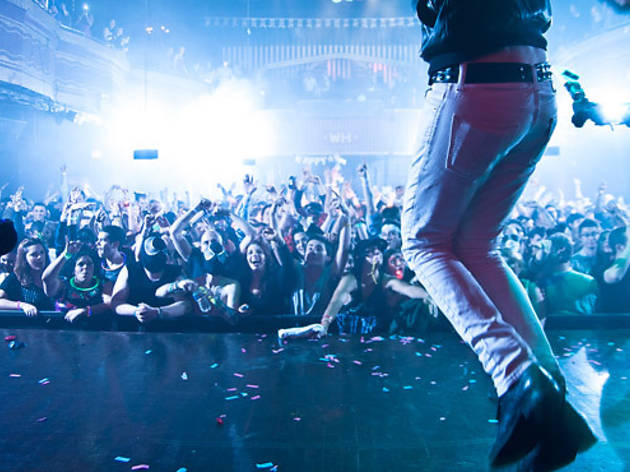 11/81
Photograph: Loren Wohl
Webster Hall "Webster Hall in the Village (125 E 11th St between Third and Fourth Aves; 212-353-1600, websterhall.com). It's three floors of hip-hop, rock and sometimes reggae—so it's all types of music and women: a melting pot."—Antwoin, 25; baker; Bushwick, Brooklyn Read more about Webster Hall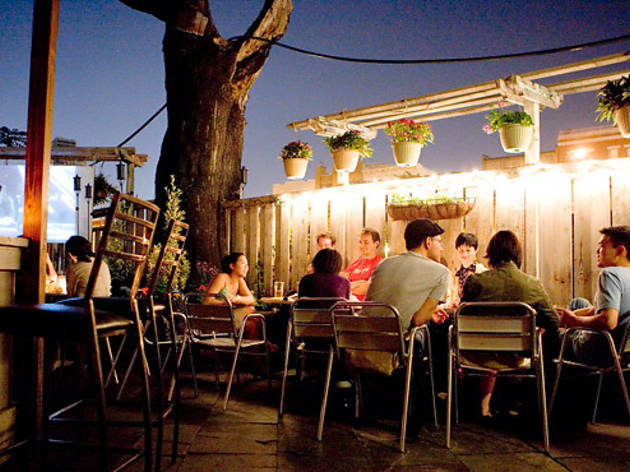 12/81
The Creek and the Cave "The Creek and the Cave (10-93 Jackson Ave at 49th Ave, Long Island City, Queens; 718-706-8783, creeklic.com) has great food, free shows, famous comics sneaking in and around, and there's all sorts of sexy comedians looking for attention or a good time. 'Civilians' do well there because comics don't want to hook up with other comics."—Kelly, 30; comedian; Astoria, Queens Read more about The Creek and the Cave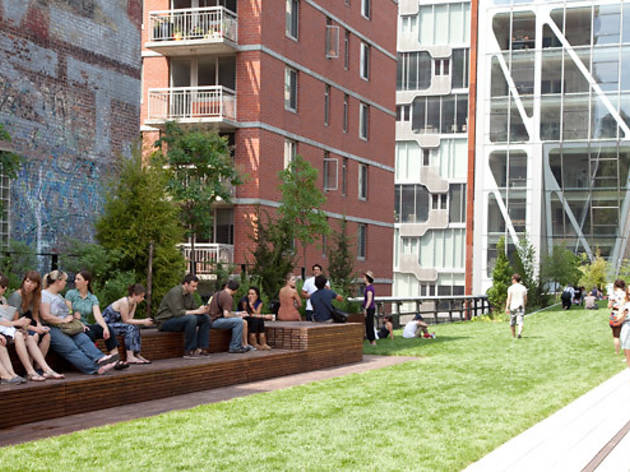 13/81
Photograph: Ilenia Martini
High Line "I think the High Line(212-206-9922, thehighline.org) is a great place to pick people up because it's basically a runway for the most attractive New Yorkers. You have people hanging out, looking good and having a good time. I think that makes a great place to meet people."—Jason, 22, consultant, West Village Read more about the High Line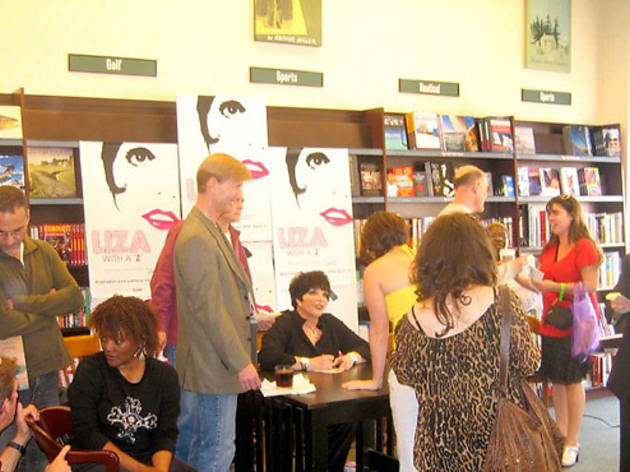 14/81
Barnes and Noble "Barnes and Noble in Union Square (33 E 17th St; 212-253-0810, barnesandnoble.com) is good because it's like a half-time place for most people. They're on their way somewhere, they stop in and drink a coffee, read a book. There's air-conditioning in summer, there's a lot of people who just want to chill out for a bit before they go on with the rest of their day. So it's a great place to meet people for whatever reason."—Jimmy, 55, corrections supervisor, Washington Heights Read more about Barnes and Noble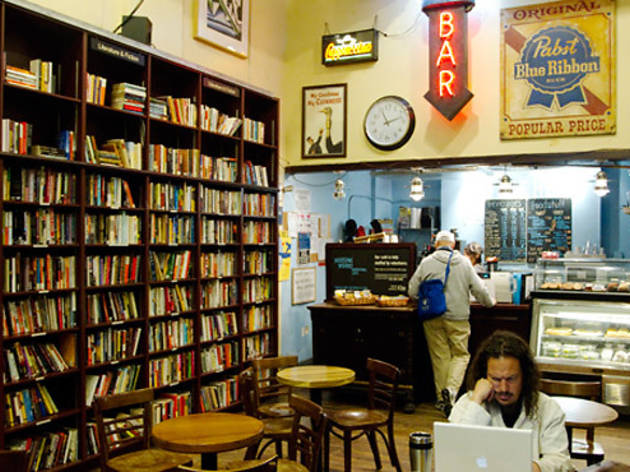 15/81
Photograph: Caroline Voagen Nelson
Housing Works Bookstore "I feel like anybody who ends up at Housing Works Bookstore (126 Crosby St between E Houston and Prince Sts; 212-334-3324; housingworks.org) really cares about what Housing Works is doing, which is fighting homelessness and AIDS, and that's awesome. And it's a bookstore. If you're reading used books, I'm kind of into it. I could definitely be picked up at Housing Works."—Haleh, 24; dramaturge; Bushwick, Brooklyn Read more about Housing Works Bookstore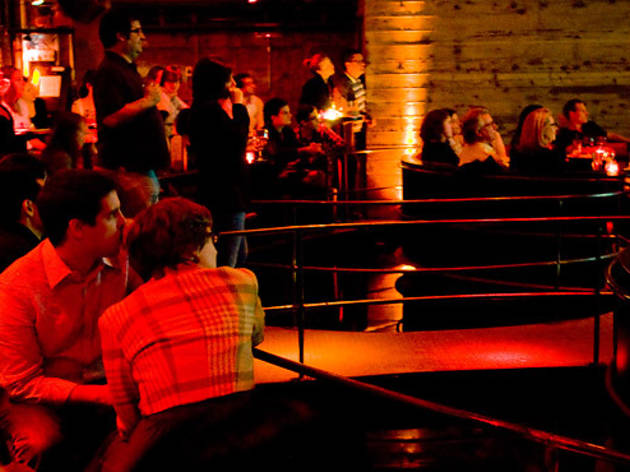 16/81
Photograph: Eric Harvey Brown
Galapagos Art Space "They have cool events at Galapagos Art Space(16 Main St at Water St, Dumbo, Brooklyn; 718-222-8500, galapagosartspace.com) like Nerd Night, which is a trivia night with nerdy presentations. Flying Cabaret is cool, there's some aerial acrobats, risqué comedic performances and burlesque-y type things. So all the events there are icebreakers."—Chris, 33; account manager; Sunset Park, Brooklyn Read more about Galapagos Art Space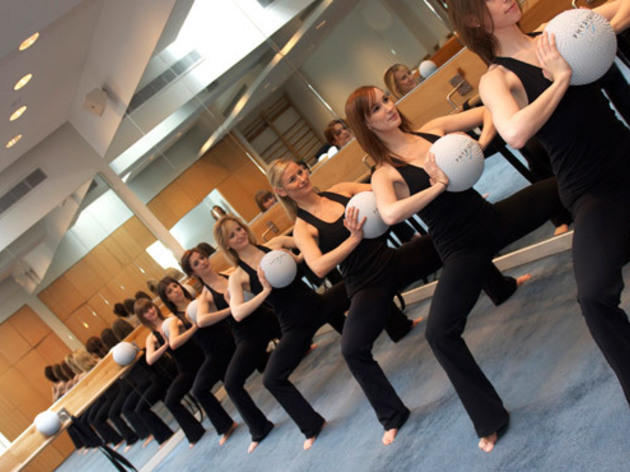 17/81
Physique 57 "If you're a guy and you want to meet lots of girls, go to Physique 57 in Soho (161 Sixth Ave at Spring St; 212-463-0570, physique57.com). There's lots of girls stretching, getting warmed up and becoming long and limber."—Nina, 26, marketing manager, West Village Read more about Physique 57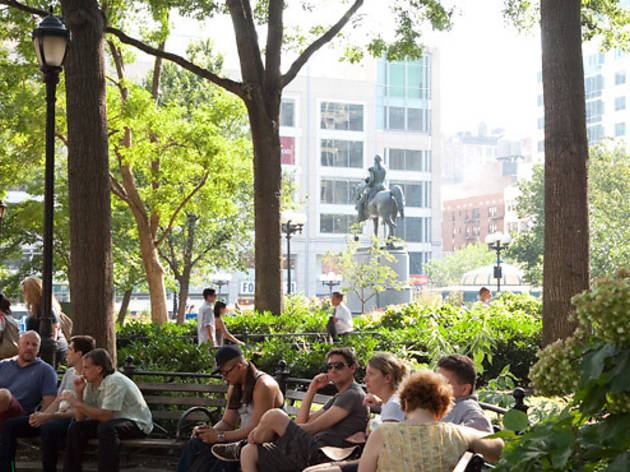 18/81
Photograph: Anna Simonak
Union Square "Outside in Union Square because there is the most variety of people, nationalities, philosophies, cultures and ways of life—and they tend to be friendly there. The mixture of people makes them all feel free and happy to talk to you."—Andrei, 54; concierge; Briarwood, Queens "I meet people drawing in Union Square Park (E 14th St and Broadway, nycgovparks.org) all the time. I think it's very relaxed and low-key. I'll come and draw by myself with headphones on, so I'm very approachable that way, I guess."—Laura, 46, sales and marketing executive, East Village Read more about Union Square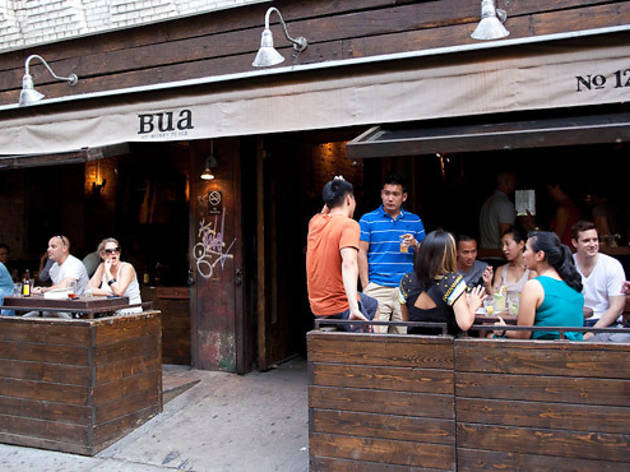 19/81
Photograph: Marlene Rounds
Bua "There is a bar called Bua (122 St. Marks Pl between First Ave and Ave A; 212-979-6276, buabar.com) in the East Village, and men are notorious for meeting women there and then taking them home. There's a very high success rate. There is a nice outdoor space, and it's unassuming. You don't think people are going in there for that, but people there seem to be really uninhibited."—Lisa, 32, "free advice girl", Chelsea "Bar Bua (122 St. Marks Pl between First Ave and Ave A; 212-979-6276, buabar.com). Whether girls are coming from New York, New Jersey or Vietnam, they'll always meet nice guys [here]."—Pat, 28; sales manager; Astoria, Queens Read more about Bua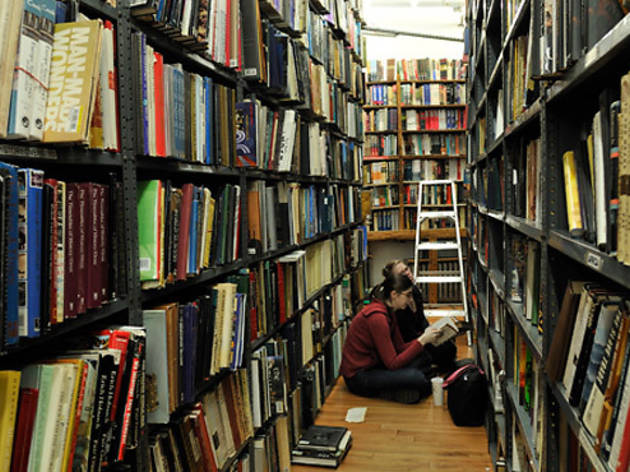 20/81
Photograph: Fumie Suzuki
Strand Bookstore "The Strand Bookstore (828 Broadway at E 12th St; 212-473-1452, strandbooks.com) because there is no alcohol involved and you are more likely to meet people with similar interests if you happen to be in the same section. It's a good, friendly and inviting place with old books. People into old or used books are probably pretty laid-back and have a good mind-set about whatever it is they're going to find there, books or otherwise."—Jackie, 29; teacher; Williamsburg, Brooklyn Read more about Strand Bookstore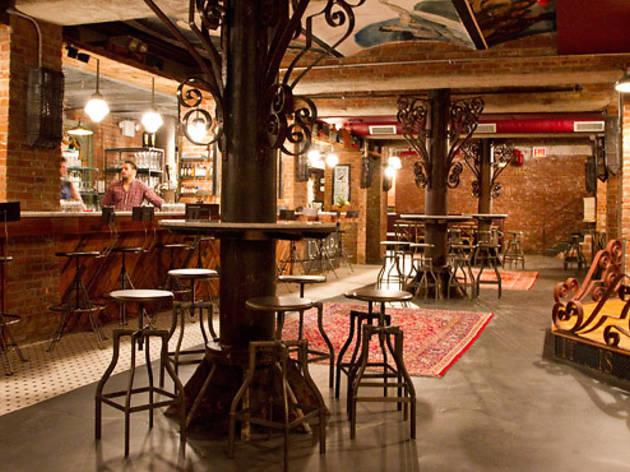 21/81
Photograph: Caroline Voagen Nelson
The Tippler "The Tippler (425 W 15th St between Ninth and Tenth Aves; 212-206-0000, thetippler.com) is good because it has a great early night scene. So around 12 you can either leave, or invite a new friend and go somewhere else after. It's kind of a make-or-break conversation starter, but that way you don't feel too pressured to continue the night."—Jesse, 25, architect, Lower East Side Read more about The Tippler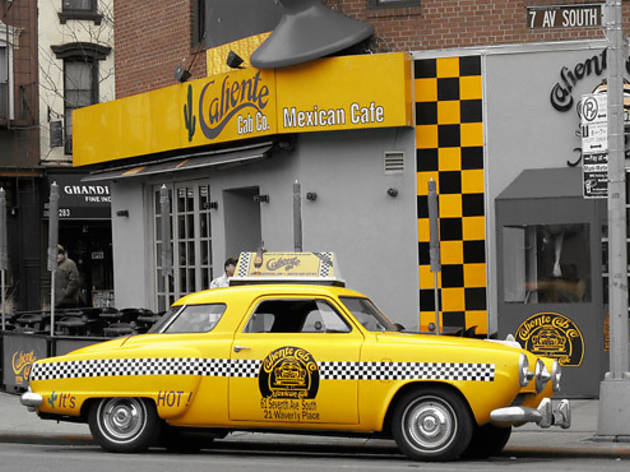 22/81
Photograph: Marc de NY
Caliente Cab "There is a high concentration of single men and women at Caliente Cab (61 7th Ave South at Bleecker St.; 212-243-8517, calientecabco.com) over in Midtown. They're drinking cheap margaritas and mojitos, so the propensity for taking someone home is just higher there."—Tatun, 27; graduate student; Fort Lee, NJ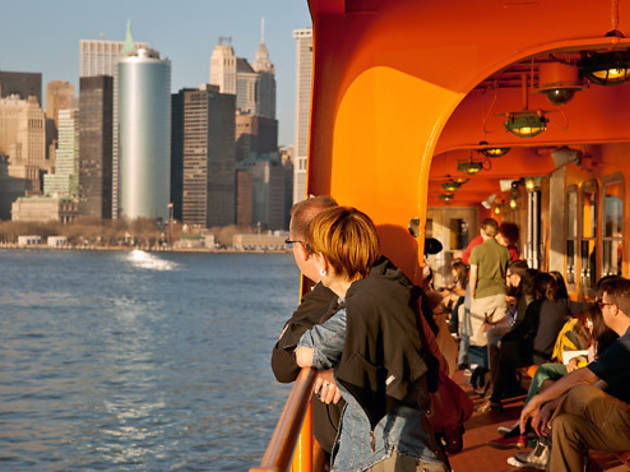 23/81
Photograph: Paul Wagtouicz
Staten Island Ferry "I'll say the Staten Island Ferry because you're on a boat for at least 30 minutes just sitting, staring across at people. And they sell booze onboard, so there could be people loosening up on the ride over. Mainly, though, everyone is bored and stuck on a boat, so you may as well strike up a conversation."—Chris, 26, art teacher, Morningside Heights Read more about the Staten Island Ferry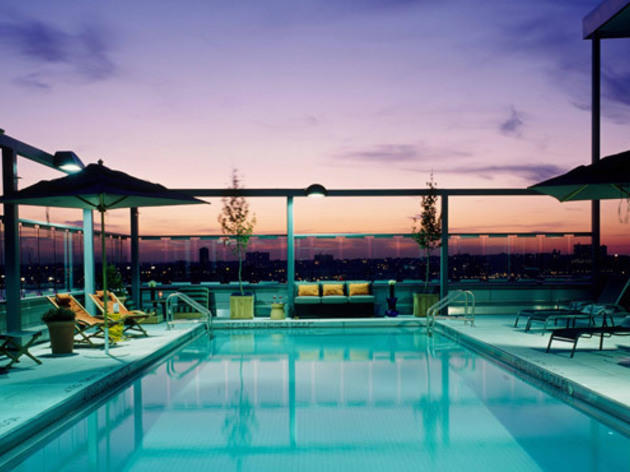 24/81
Photograph: Hotel Gansevoort/NJFPR
Hotel Gansevoort "I think the pool at the Hotel Gansevoort (18 Ninth Ave at W 13th St; 212-206-6700, hotelgansevoort.com) is the best place to pick someone up because you can just lie there and have a conversation with someone by the pool and have margaritas. And it's kind of during the night so everyone is dressed up and they look better than if they were all wet and sweaty and actually swimming in the pool."—Sara, 32; marketer; Forest Hills, Queens "The Hotel Gansevoort (18 Ninth Ave between Little W 12th and 13th Sts; 212-206-6700, hotelgansevoort.com). I go there for the music, and I like the view. Once in a while I'll pick someone up. It depends on what kind of girl you're looking for."—Leo, 34, landscaper and floral designer, Hell's Kitchen Read more about Hotel Gansevoort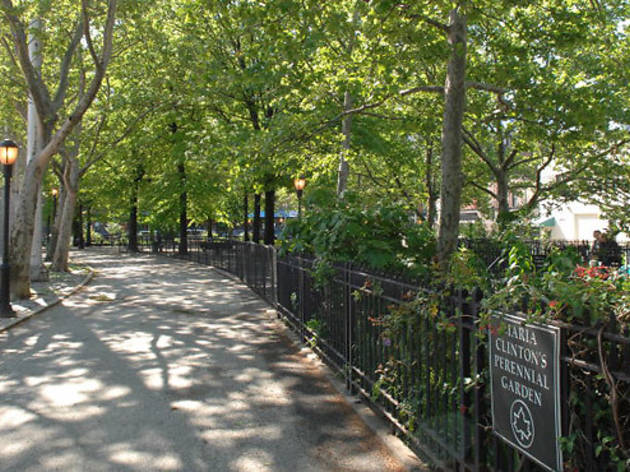 25/81
De Witt Clinton Park "Go to the dog run at De Witt Clinton Park (W 52nd St at Eleventh Ave; 212-639-9675, nycgovparks.org). I was there today and there were lots of single men there with their dogs. And it's easy to strike up a conversation because it's calm, quiet and different from a bar experience. People are hanging out and not trying to impress anyone."—Natalie, 23, actress, Upper East Side "I'm sure everyone says this, but dog parks are an amazing place to meet people. There's a great little dog park on the East River between 60th and 61st Streets that I used to go to when I was helping out walking dogs. Of course, you do need an actual dog, but it's a great place to meet a fellow dog lover."—Jillian, 24, sales associate and freelancer, Midtown East Read more about De Witt Clinton Park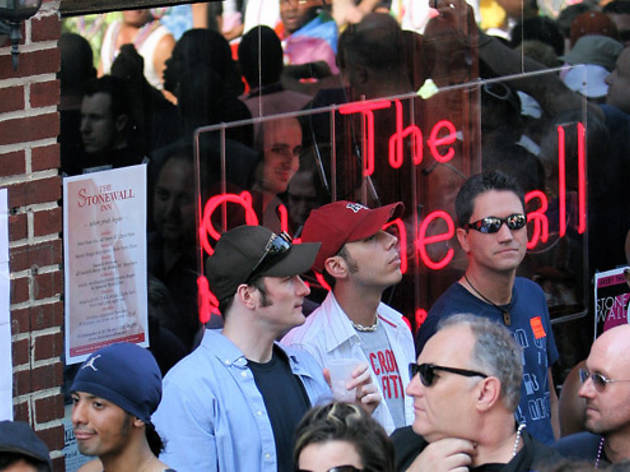 26/81
Stonewall Inn "I met my girlfriend at the Stonewall Inn (53 Christopher St at Grove St; 212-488-2705, thestonewallinnnyc.com). Friday night is ladies' night, which means lots of women and lots of dancing. The crowd is eccentric and the environment is exciting. And the bartenders are friendly and very open and nice."—Lauren, 23; student; Bay Ridge, Brooklyn Read more about Stonewall Inn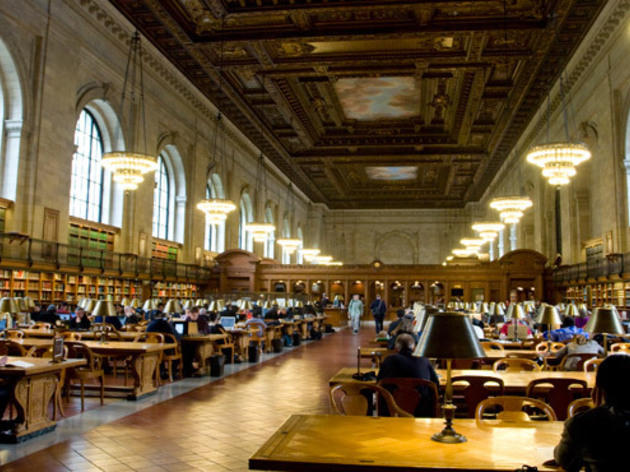 27/81
Photograph: Moira Brazier
New York Public Library "It depends on who you're after, but for me it's the New York Public Library(476 Fifth Ave at 42nd St; nypl.org). With bookworms and thinkers you can have a nice stimulating conversation and learn something from each other. I like to read and learn and discover stuff—so it's great for meeting like-minded people of substance."—Daniel, 42; doorman; Westchester County Read more about New York Public Library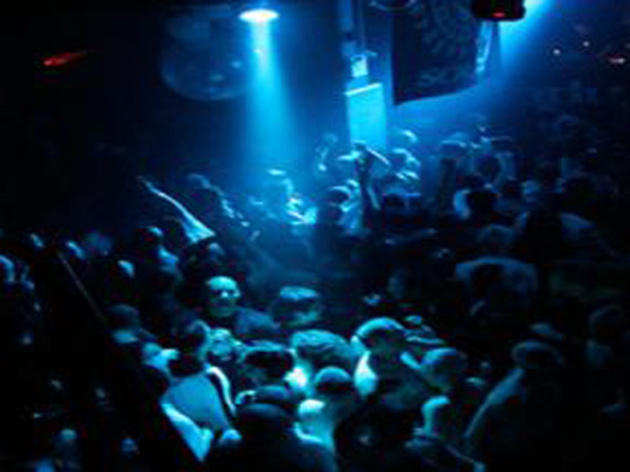 28/81
Posh "Posh (405 W 51st St at Ninth Ave; 212-957-2222, poshbarnyc.com) because it's where I met my Ernesto. Also because it's in the heart of everything, between neighborhoods, so you get a cross-section of different people from all over. And it's small and the music is reliable. But most of all because it is unpretentious but still not sleazy."—Mack, 46, writer, Chelsea Read more about Posh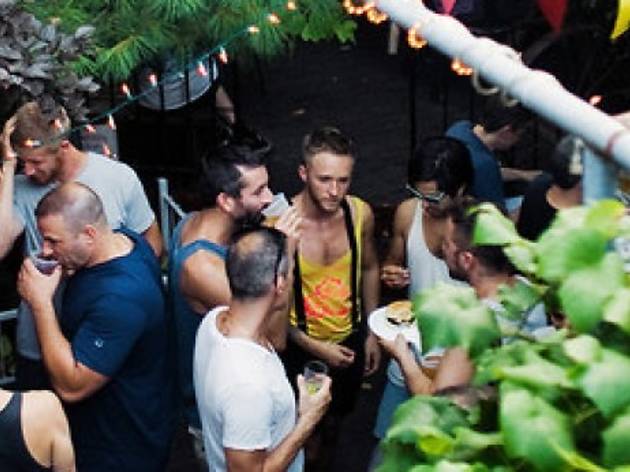 29/81
Metropolitan Bar "I like to roll through Metropolitan Bar (559 Lorimer St between Devoe St and Metropolitan Ave; Williamsburg, Brooklyn; 718-599-4444, metropolitanbarny.com) at about 3am. It's the right time when we are all drunk enough to talk to one another with the added threat of last call coming up. Perfect for a last-chance sexcapade."—Jesse, 31; yoga instructor; Greenpoint, Brooklyn Read more about Metropolitan Bar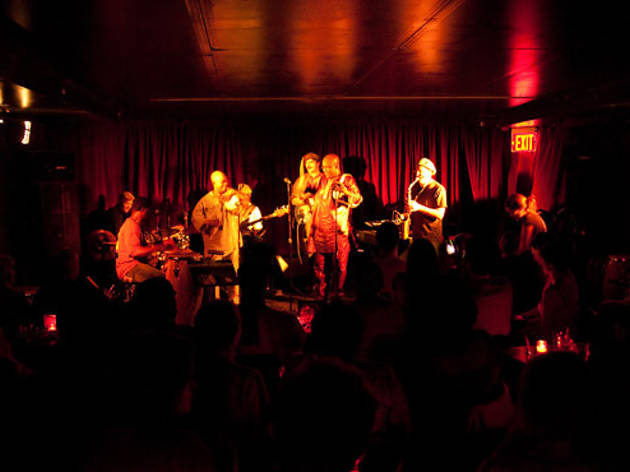 30/81
Zinc Bar "So the Zinc Bar (82 W 3rd St between Sullivan and Thompson Sts; 212-477-9462, zincbar.com) is perfect if you want to meet a silver fox. Not only is the ambience great, but the drinks are excellent and the music is fabulous. And live jazz really sets a tone for the evening. The scene, when you walk in, is just what you'd imagine a New York City jazz club should be like. It's dark, and a little bit gritty—which I love. Each night there's different jazz, it could be Brazilian, African. And in a dark corner could be your Mr. Right. That used to be my golden spot for picking up men!"—Monica, 29, stylist, Hamilton Heights Read more about Zinc Bar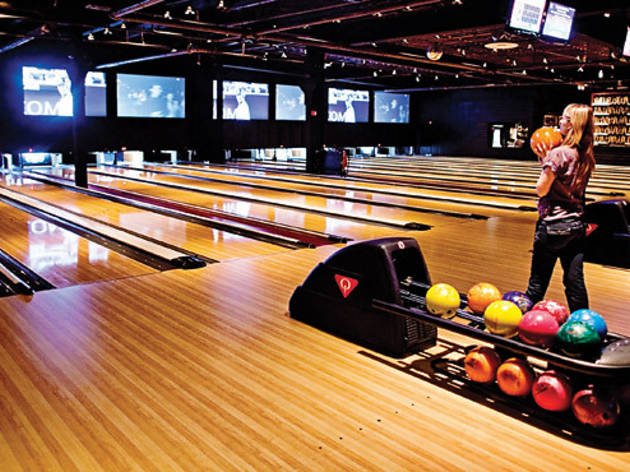 31/81
Brooklyn Bowl "Brooklyn Bowl(61 Wythe Ave between North 11th and 12th Sts, Williamsburg, Brooklyn; 718-963-3369; brooklynbowl.com)! You can go, have delicious eats, you can bowl, and they have great live music. It's like three scenes in one. It's ideal and the quintessential Brooklyn hipster joint."—Melissa, 26; actor; South Park Slope, Brooklyn  "Brooklyn Bowl (61 Wythe Ave between North 12th and 13th Sts, Williamsburg, Brooklyn; 718-963-3369, brooklynbowl.com). I used to go there with my friends and party. They have great music."—Gergely, 28, building designer, Stockholm Brooklyn Bowl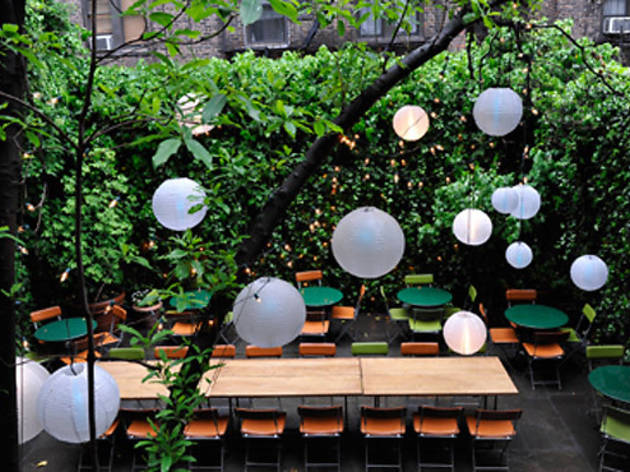 32/81
Norwood "Norwood (241 W 14th St between Seventh and Eighth Aves; 212-255-9300, norwoodclub.com) is a members-only spot right on 14th where you have to pay a membership, or if you have friends who are members they can bring you as guests. It's a really cool spot geared toward artists, musicians and that whole set. It's a four-story brownstone with bars on two levels, they have screenings, you can have dinner. Great spot to hang out and meet a few people if you want. I've done that many times while I was there."—Natasha, 37, executive consultant, Flatiron Read more about Norwood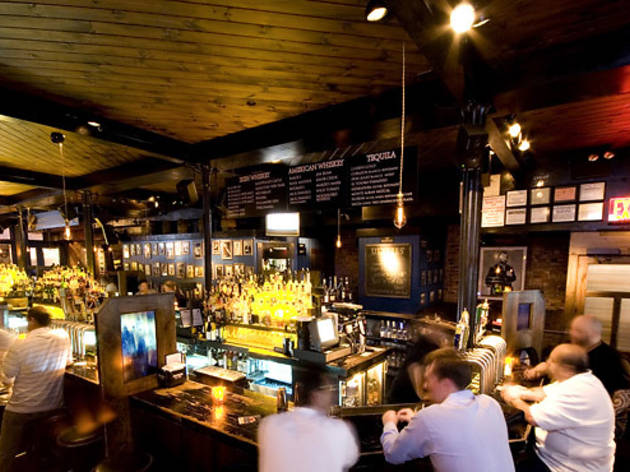 33/81
Photograph: Sean Ellingson
Ulysses Folk House "I like Ulysses Folk House (95 Pearl St between Hanover Sq and Coenties Aly; 212-482-0400, ulyssesnyc.com) in the Financial District. There are a bunch of people there after work, and groups of girls just walk in. It's the only bar in the area that's fun, and the music is awesome, and the food is good."—Mitch, 24, business owner, Midtown East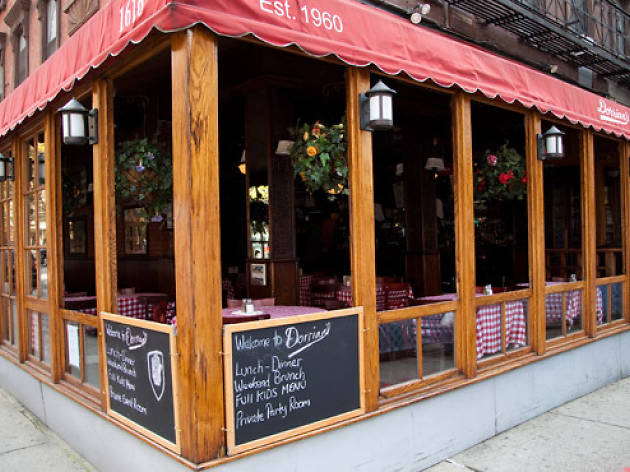 34/81
Photograph: Beth Levendis
Dorrian's Red Hand "Dorrian's Red Hand (1616 Second Ave at 84th St; 212-772-6660, dorrians-nyc.com). You only go there late at night."—Chris, 26, sales trader, Midtown East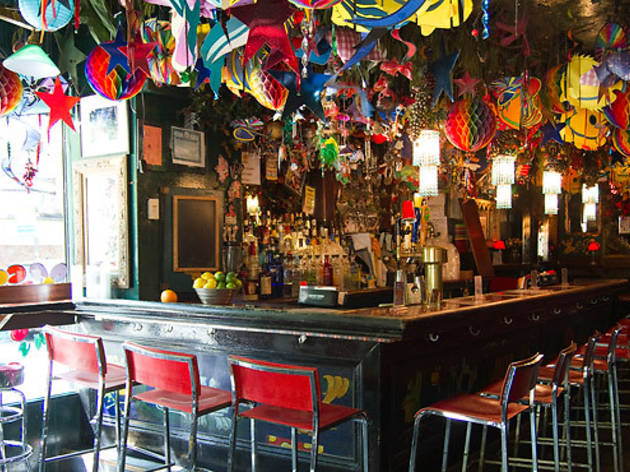 35/81
Photograph: Lindsay Maclean Taylor
Cubbyhole "Cubbyhole (281 W 12th St between Greenwich Ave and W 4th St; 212-243-9041, cubbyholebar.com) is a great place because it's a small venue and you'll get to know most of the people who are there."—Edward, 22, program director, Upper East Side Read more about Cubbyhole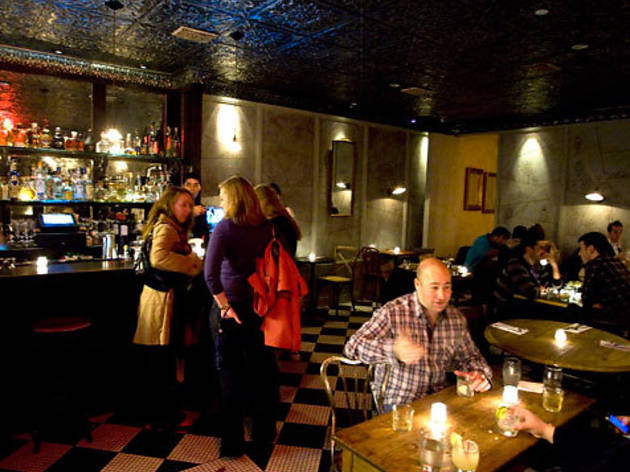 36/81
Los Feliz "I like Los Feliz (109 Ludlow St between Delancey and Rivington Sts; 212-228-8383, losfeliznyc.com) on the Lower East Side. It's a really big bar. Also, you can go downstairs, where they play different music."—Estatio, 31, PhD student, West Harlem Read more about Los Feliz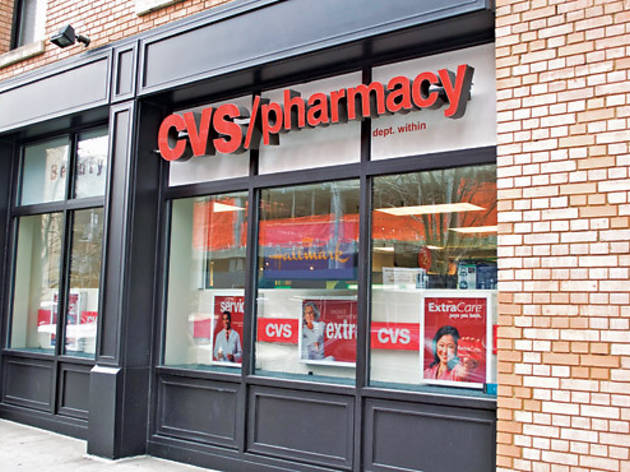 37/81
CVS "I was in CVS (various locations; visit cvs.com) shopping for shampoo, and this guy came up to me and started talking about shampoo. A couple minutes later he asked for my phone number and we went out on a date."—Sammi, 25, account manager and musician, East Village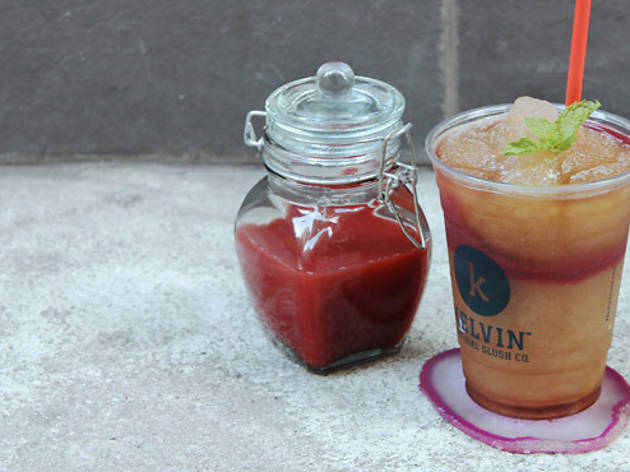 38/81
Food trucks "I will say that the guys who work at food trucks are very good-looking men. They run a successful business and they're doing something during the day that's productive, and you'll get free dibs on food truck food. I like the Kelvin Slush truck (various locations; visit kelvinslush.com for details) in Union Square. That guy is hot."—Angelica, 24; PR coordinator; Montclair, NJ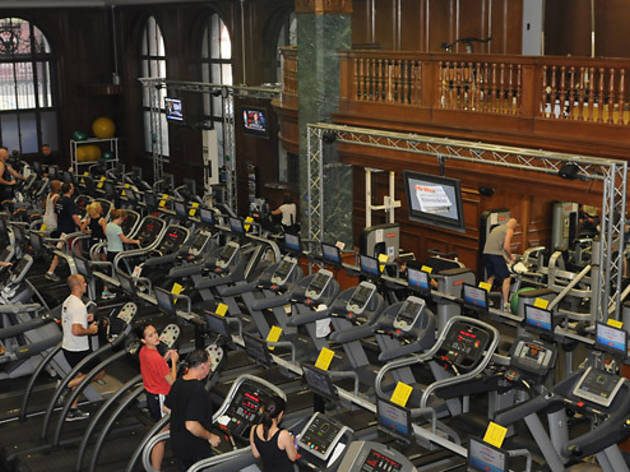 39/81
The gym "For me, it's the gym. The guys are fit, they see that you're fit…I've been approached there a couple times. My gym is a New York Sports Club (various locations; visit mysportsclubs.com for details). I think that's a good place to get picked up or pick up guys."—Marie, 23; record label comanager; White Plains, NY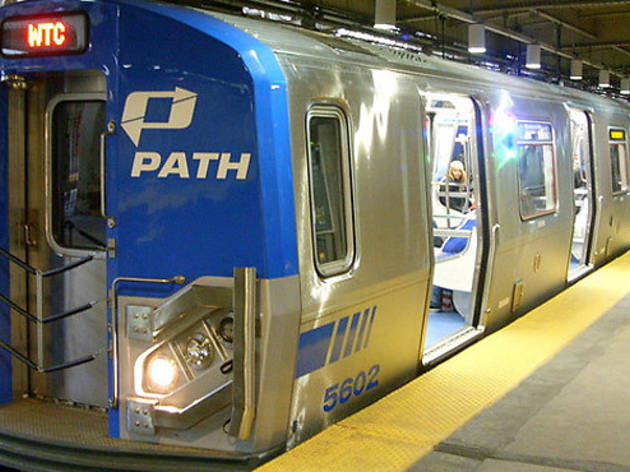 40/81
PATH train "[Picking up] people coming in from Hoboken and Jersey City on the PATH train (various locations; visit panynj.gov/path). I've had one guy start a conversation with me. For most people, if they're good at [picking people up], that would work out."—Alexi, 23; record label comanager; Bergen County, NJ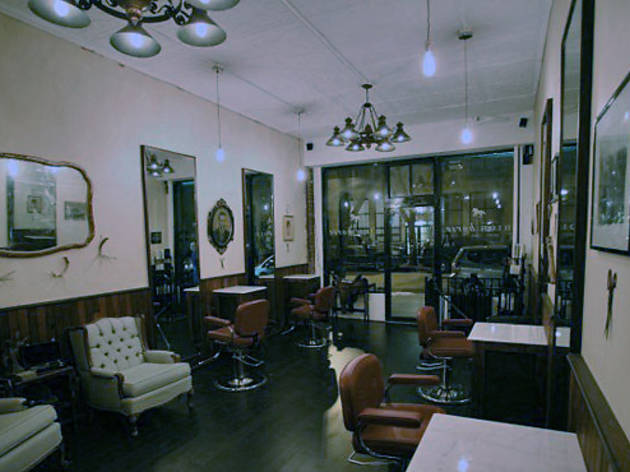 41/81
High Horse Saloon "Williamsburg is a great area. I like High Horse Saloon (103 Havemeyer St between Grand and Hope Sts; Williamsburg, Brooklyn; 718-388-7703). It's small, it's chill, a good group of people go in there and it's a nice place to hang out in. And they have good drink specials."—Melissa, 23; sales coordinator; Bedford-Stuyvesant, Brooklyn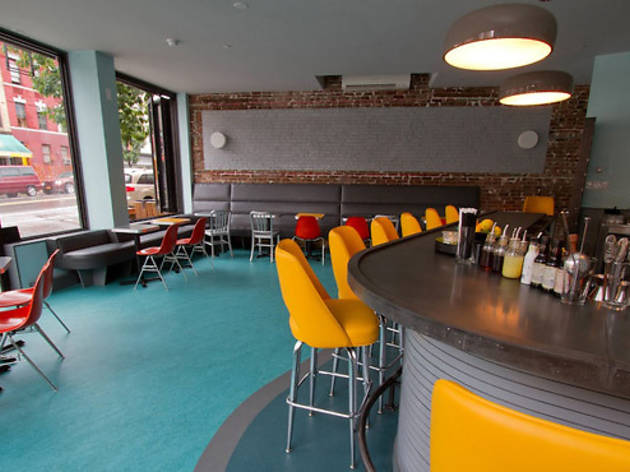 42/81
Photograph: Catherine Cole
The Bearded Lady "The Bearded Lady(686A Washington Ave at St. Marks Ave; Prospect Heights, Brooklyn; 469-232-7333). I think it's a good mix of people: straight, bi, gay. The crowd is always very attractive, and it's a good age group. There's a good vibe in there. I meet people there."—Jamie, 34; asset manager; Prospect Heights, Brooklyn Read more about The Bearded Lady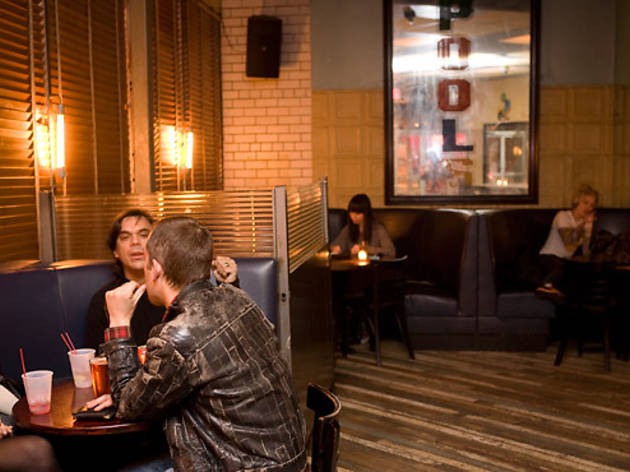 43/81
Photograph: Jeffrey Gurwin
Union Pool "The place I've been most successful is in Williamsburg, Union Pool (484 Union Ave at Meeker Ave; Williamsburg, Brooklyn; 718-609-0484, union-pool.com). It's the hipster hookup bar. Outdoor patio, fire pit, taco truck—can't go wrong."—Harlan, 27, bar manager and promoter, Upper West Side Read more about Union Pool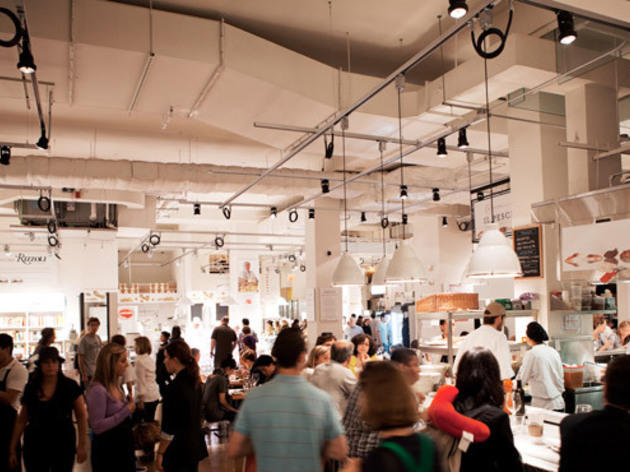 44/81
Photograph: Allison Michael Orenstein
Eataly "Eataly (200 Fifth Ave between 23rd and 24th Sts; 646-398-5100, eatalyny.com). Not only is Eataly a great place to be in general, with all of the pasta and gelato your stomach can handle, but it's also a great place to meet younger people. You're bound to meet someone who shares a similar love of food. If things get off to a good start you can head upstairs to [Eatlay rooftop bar] Birreria, grab a pint and split a cheeseboard."—Jillian, 24, sales associate and freelancer, Midtown East Read more about Eataly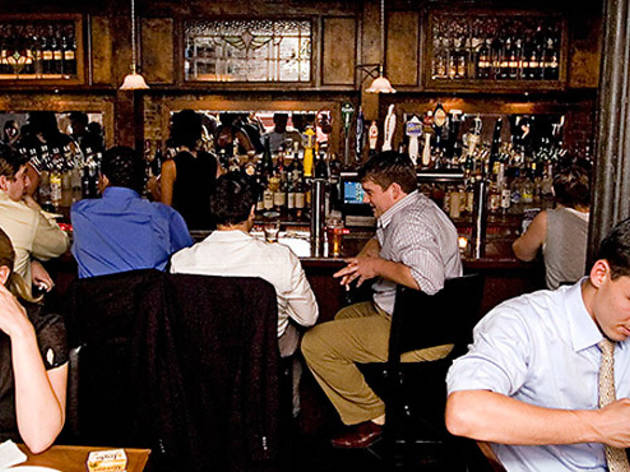 45/81
Stone Street Tavern "I recently had dinner in the Financial District with a friend who works at Goldman [Sachs] and I saw a lot of hot guys in suits in the area. She told me to come down for the happy hours at Stone Street Tavern (52 Stone St between Coenties Alley and Hanover Sq; 212-785-5658, stonestreettavernnyc.com), because that's where the men go after work. There are a lot of guys who, you know, wear nice suits."—Lauren, 25, health care analyst, Gramercy Read more about Stone Street Tavern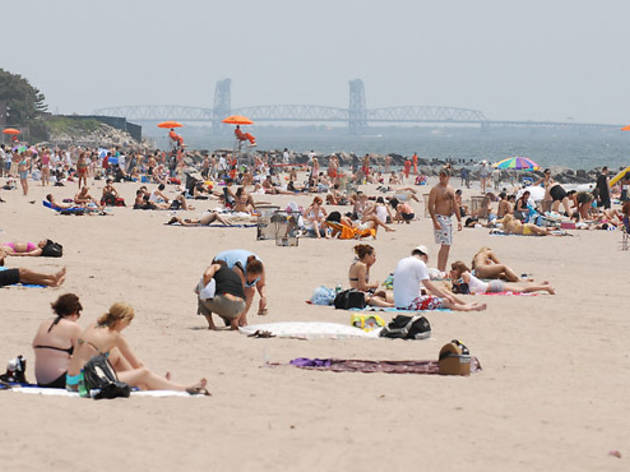 46/81
Brighton Beach "Brighton Beach (Brighton Beach Ave between Corbin Pl and Ocean Pkwy, Brighton Beach, Brooklyn; nyc.gov/parks) in Brooklyn is a Russian community and it also has a great beach. Russian women happen to be some of the most beautiful in the world, so it's a great place to meet young ladies. There are always groups from the city who are all different ethnicities and from different backgrounds who go to hang out, and you will always wind up meeting somebody cool and pretty."—Lev, 41, photographer, Upper East Side Read more about Brighton Beach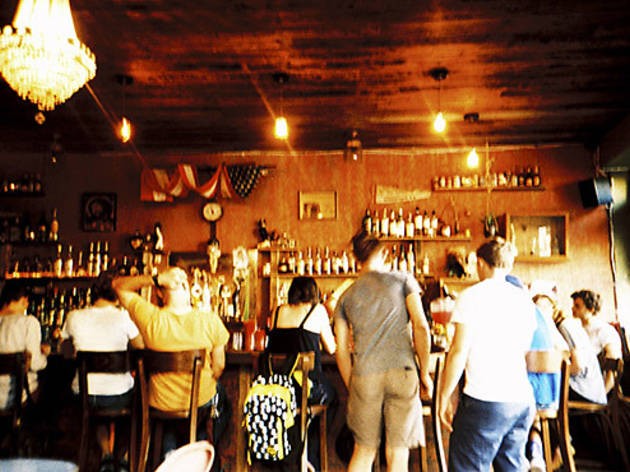 47/81
Pearl's Social and Billy Club "Pearl's Social and Billy Club (40 St. Nicholas Ave at Starr St, Bushwick, Brooklyn; 347-627-9985, pearlssocial.com) in Bushwick. It's got a good atmosphere, and there's always an eclectic group of people who are pretty low-key and down-to-earth. It's off the beaten path, so you don't have too many randoms, and it's great during the week."—Jason, 34; writer; Williamsburg, Brooklyn Read more about Pearl's Social and Billy Club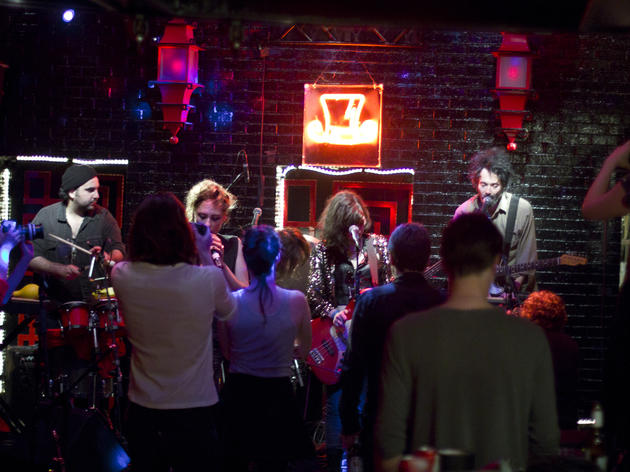 48/81
Photograph: Eric Groom
Le Baron! "Le Baron! (32 Mulberry St between Bayard and Worth Sts; lebaronchinatown.com) I've picked up a few people there. It's like an international party with people from France, Italy, Spain. And by the way, Mexico City people love to party. This recent one, though: I don't know where she was from, but she was a blond."—Aleksandra, 37, lawyer, East Village Read more about Le Baron!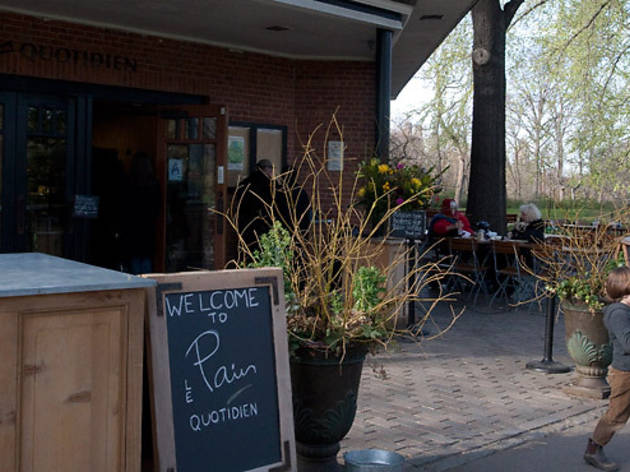 49/81
Le Pain Quotidien "Le Pain Quotidien (locations throughout the city; lepainquotidien.com) is the best spot. You can pick up waitresses there easily. Also they have communal tables so you're sitting around people—mostly women—who are dining solo."—Dan, 27; chef; Bushwick, Brooklyn Read more about Le Pain Quotidien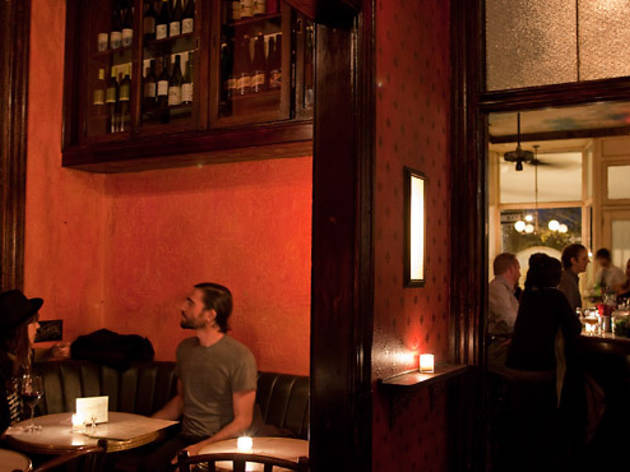 50/81
Hotel Delmano "Hotel Delmano (82 Berry St at North 9th St, Williamsburg, Brooklyn; 718-387-1945, hoteldelmano.com) because there is an eclectic crowd with crisp white shirts and black bowties—chic people ready for a good time and nice conversation. But out of the corners of their eyes, they're definitely looking around and people watching."—Monique, 23; social media director; Bushwick, Brooklyn Read more about Hotel Delmano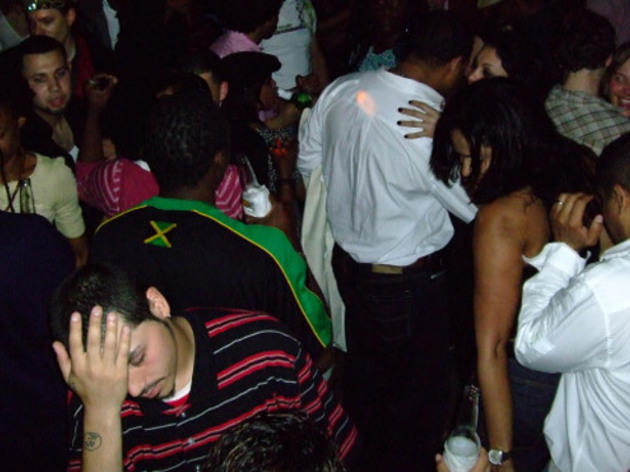 51/81
Bembe "I've seen a lot of guys trying to pick up girls at Bembe (81 South 6th St at Berry St, Williamsburg, Brooklyn; 718-387-5389). I went there once and danced with at least two different guys who got me free drinks and everything. They have live drums and Latin music, so it's sexy."—Andrea, 29; graduate student; Fort Greene, Brooklyn Read more about Bembe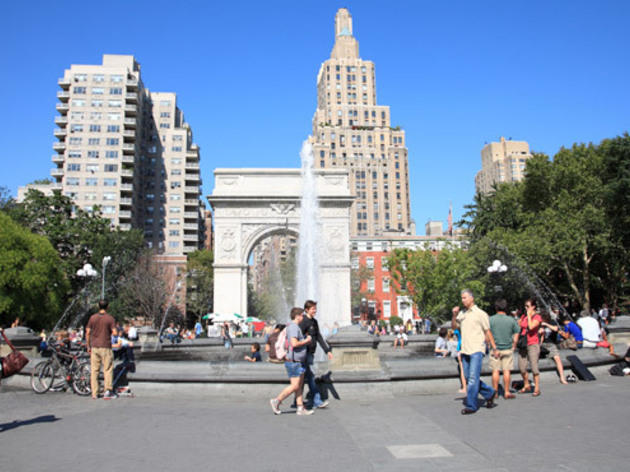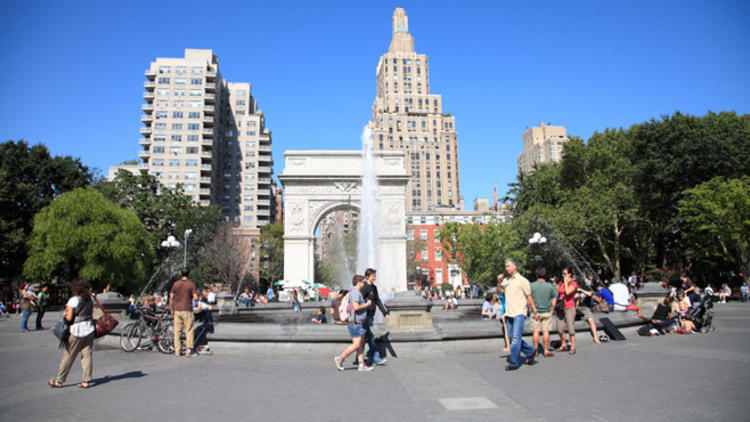 52/81
Photograph: Wendy Connett
Washington Square Park "I think Washington Square Park (W 4th St to Waverly Pl between MacDougal St and University Pl; nycgovparks.org) is the best place. When I go there to sit or to read or to just be, I'm mostly in a very open mood. And I assume people come here for the same reason. Being a guy, or even if I were a girl, this would be the best mood for someone to say something clever and see where that goes. You know, in a bar you expect it, and it can be kind of cheesy. The park just seems more open and nicer."—Tommaso, 26, writer, East Village Read more about Washington Square Park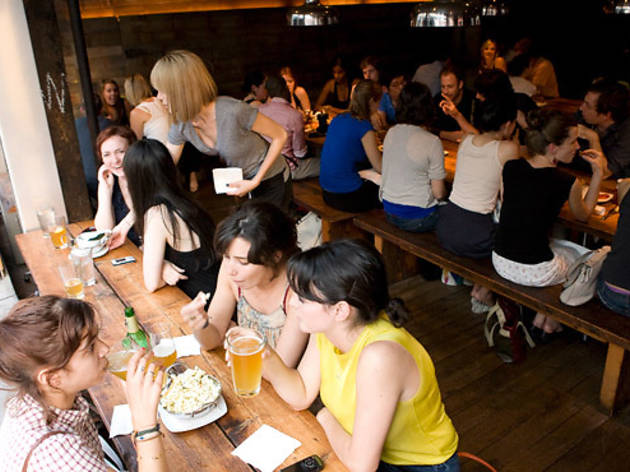 53/81
Photograph: Michael Kirby New York
Spitzer's "There's a bar on the Lower East Side called Spitzer's (101 Rivington St at Ludlow St; 212-228-0027, spitzerscorner.com) and it's one of those bars that has like forty beers on tap and big communal tables. No DJ, no dancing, it's packed like every night. So you get a beer and sit down and no matter what, you or someone in your group has to be sitting next to someone you don't know. Since there's no music, you are forced to make conversation. And you really meet people, usually in their mid-twenties, whether you want to or not."—Al, 23, consultant, Lower East Side "Spitzer's Corner (101 Rivington St at Ludlow St; 212-228-0027, spitzerscorner.com) on the Lower East Side. It has a great layout, and there's a good back area where you can sit in front of the windows. You can watch what's going on outside while you sit and chat."—Elizabeth, researcher, East Village Read more about Spitzer's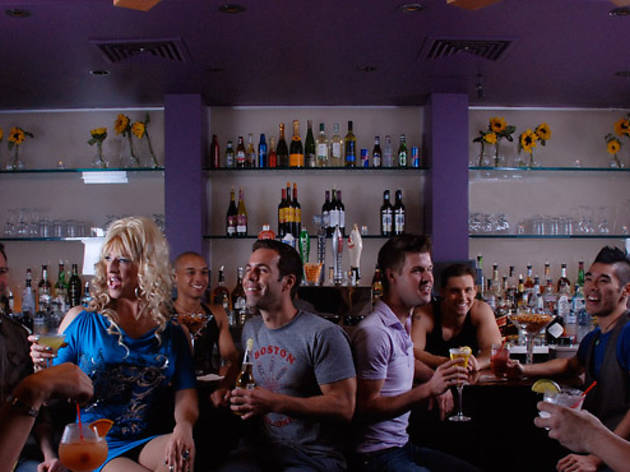 54/81
Therapy "Therapy (348 W 52nd St between Eighth and Ninth Aves; 212-397-1700, therapy-nyc.com) is loungey and relaxed. There's still attitude there, but not as bad as some places in New York City. It's very martini-bar, nose-in-the-air. But still clean, nice and centrally located."—Neal, 33, payroll manager, Midtown East Read more about Therapy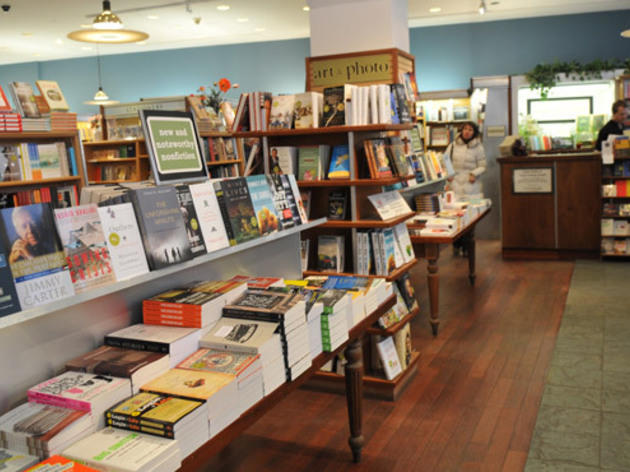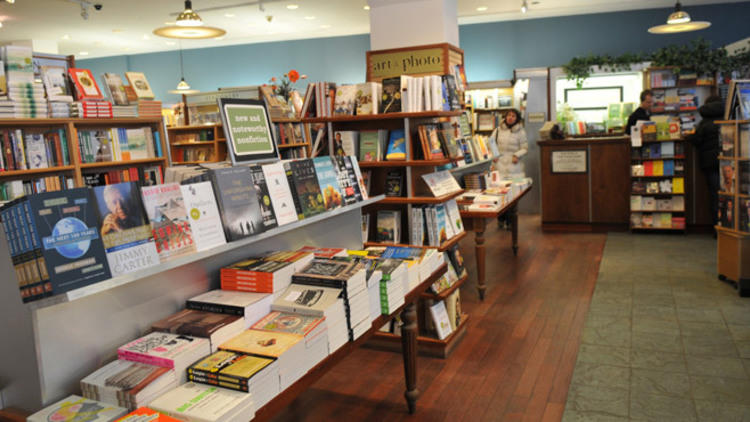 55/81
Photograph: Courtesy McNally Jackson
McNally Jackson Books "I would say McNally Jackson Books (52 Prince St between Lafayette and Mulberry Sts; 212-274-1160, mcnallyjackson.com) because there's inherently something to talk about. You're looking at books, so you assume that if you meet somebody there, there's going to be a common interest and something to discuss. And there's a good coffee shop inside with vegan cookies, good coffee, nice people."—Ashley, 31, entrepreneur, Nolita Read more about McNally Jackson Books
56/81
Photograph: Zenith Richards
Brooklyn Ice House "I'd recommend going to Brooklyn Ice House (318 Van Brunt St at Pioneer St, Red Hook, Brooklyn; 718-222-1865). There is a young crowd of twenty-somethings up to mid-thirties. They have cheap drink specials and there is a big backyard that's not so loud, so conversation is easier and more private. And it's in Red Hook so you can always go for a walk around this expansive, deserted industrial neighborhood to get to know someone better."—Maximillian, 23; cellist; Carroll Gardens, Brooklyn Read more about Brooklyn Ice House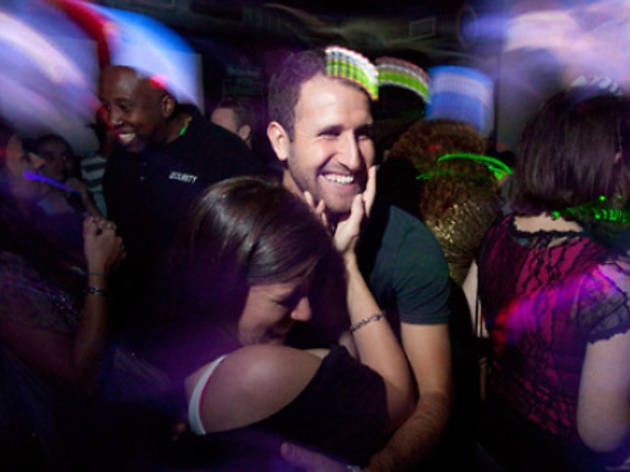 57/81
Joshua Tree "Joshua Tree (513 Third Ave between 34th and 35th Sts; 212-689-0058, joshuatreebar.com) because they pack it, and everyone's looking to have a good time."—Brian, 27, account executive, Murray Hill Read more about Joshua Tree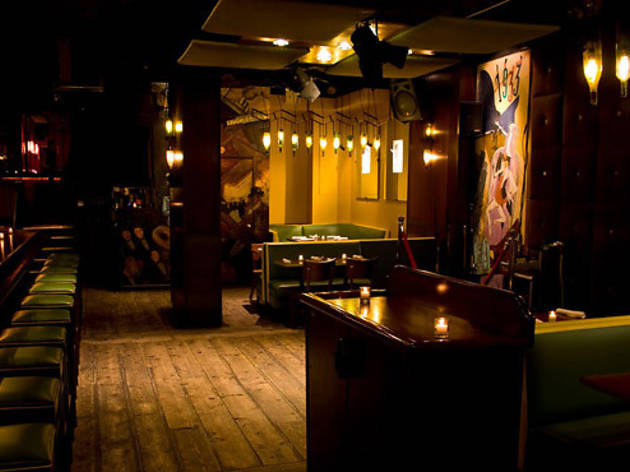 58/81
Photograph: Courtesy Prohibition
Prohibition "Prohibition (503 Columbus Ave between 84th and 85th Sts; 212-579-3100, prohibition.net) on the Upper West Side. I met my current girlfriend there when she was a medical student. A lot of med students go there."—James, 27, investment analyst, Upper East Side Read more about Prohibition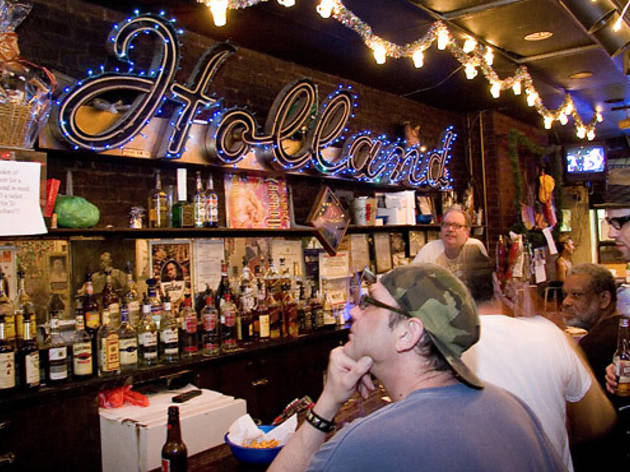 59/81
Photograph: David Rosenzweig
The Holland Bar "The Holland Bar (532 Ninth Ave between 39th and 40th Sts; 212-502-4609). They serve Delirium Tremens, a delicious beer from Belgium. I spent New Year's watching Slumdog Millionaire and swore to myself I would find an Indian girl. I saw one at the Holland Bar that night, told her about my oath, ended up making out and going home with her. My cheesy line worked."—Jon, 28, army captain, Midtown West Read more about The Holland Bar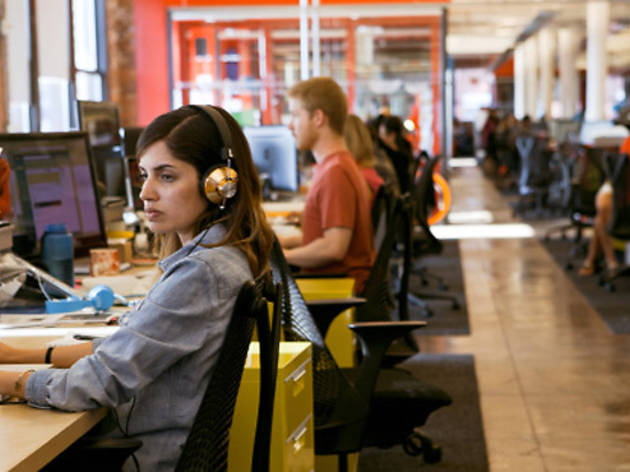 60/81
At work "Work is a great place to get picked up. You can make work more fun, and you can hook up at the office. It'll make the day go by faster."—Christina, 23, sales representative, Financial District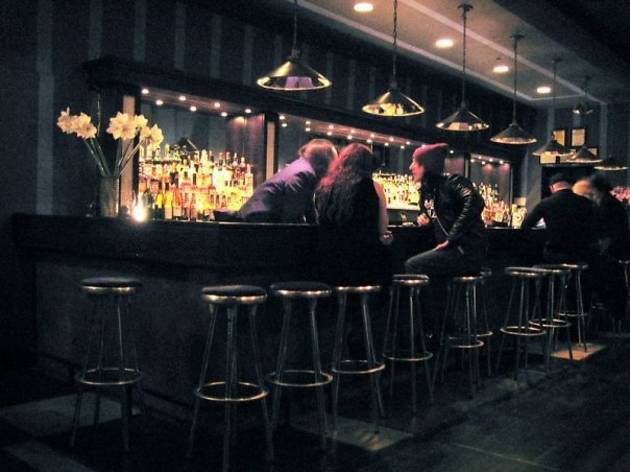 61/81
Bowery Electric "When I go out on the Bowery, I see a lot of hot guys. I went to Bowery Electric (327 Bowery between 2nd and 3rd Sts; 212-228-0228, theboweryelectric.com) and I had a blast. There were a lot of cute guys there, and it was fun. I'm in fashion, and there are always parties and events down on the Bowery."—Mandy, 24; production assistant; Astoria, Queens Read more about Bowery Electric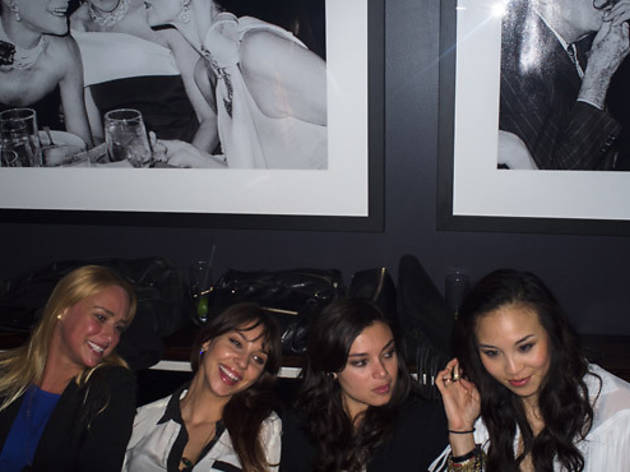 62/81
Photograph: Jan Cieslikiewicz
Parlor "I've been dating my boyfriend for seven years, but I have to say [the members-only bar] Parlor (286 Spring St between Varick and Hudson Sts; parlornewyork.com) on Wednesday nights. The Columbia rugby players—who aren't very competitive as rugby players but are competitive drinkers—go out and have fun. It's fun but sloppy bar culture in the basement."—Regina, 26, grad student, Chelsea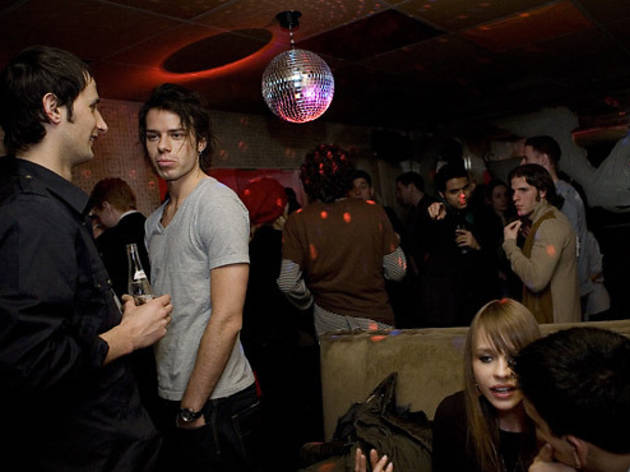 63/81
Photograph: Michael Kirby
Happy Ending "Happy Ending (302 Broome St between Eldridge and Forsyth Sts; 646-998-3184, happyendinglounge.com) has an open bar on Tuesday nights. Everyone's drunk, it's cheap, everyone's trying to have fun and it's not pretentious. It's very chill and I like the vibe."—Rainier, 26; brand ambassador; Park Slope, Brooklyn Read more about Happy Ending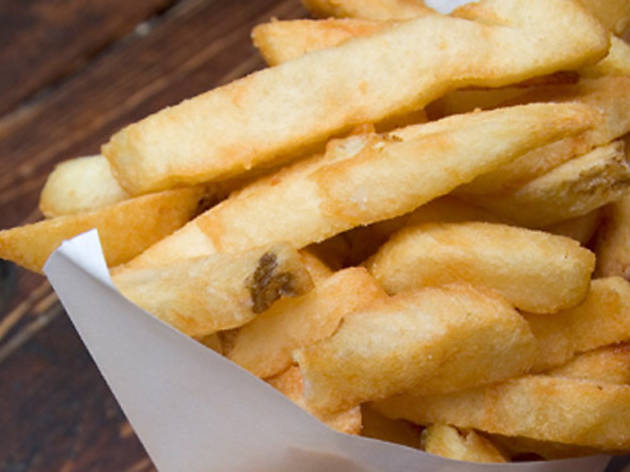 64/81
Pommes Frites "There are flattering pickups, and there are sketchy pickups. Sketch is definitely anywhere in Times Square when you're walking down the street, or anywhere, really. East Village is pretty fun but not super sketchy; in the line at Pommes Frites (123 Second Ave between E 7th St and St. Mark's Pl; 212-674-1234, pommesfrites.ws), someone could say, "Hey, what flavors are good?" It's an innocuous way to start a conversation."—Connie, 29, lawyer, Gramercy Read more about Pommes Frites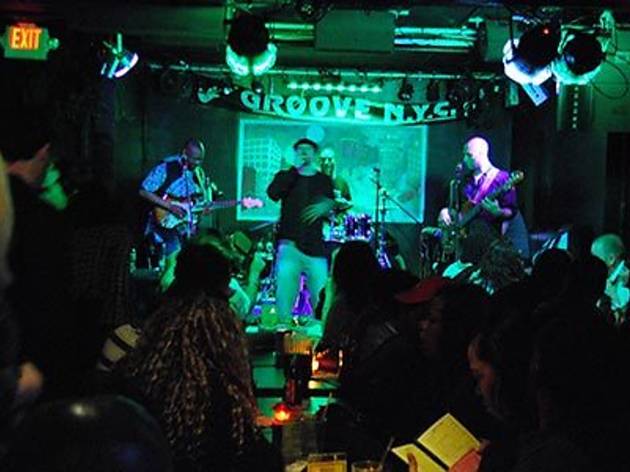 65/81
Groove "I like the Groove (125 Macdougal at W 3rd St; 212-254-9393, clubgroovenyc.com) because it's very mixed: you have your lesbians and your gays and you also have your straights. And the food is very good. The happy hour is four till eight and the drinks are awesome. I mean, you have top-shelf drinks for like $5, and I've met quite a few sexy, grown women there. Even some bisexual women."—Shakira, 31; reservations operator; Concourse Village, Bronx Read more about the Groove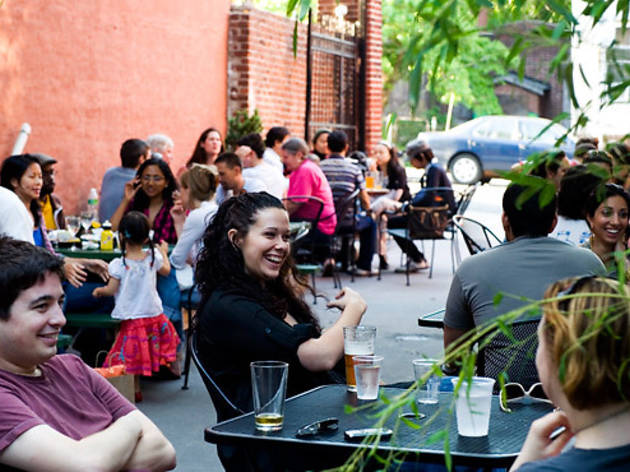 66/81
Photograph: Gabriela Herman
Franklin Park "Franklin Park (618 St. Johns Pl, Crown Heights, Brooklyn; 718-975-0196, franklinparkbrooklyn.com) has a very nice crowd that's mixed—white, black, Spanish—in their twenties and thirties. You'll hear reggae, hip-hop, R&B, they really mix it up for everybody, and the outdoor space is great for getting to know someone."—Kendall, 29; refrigeration engineer; East Flatbush, Brooklyn Read more about Franklin Park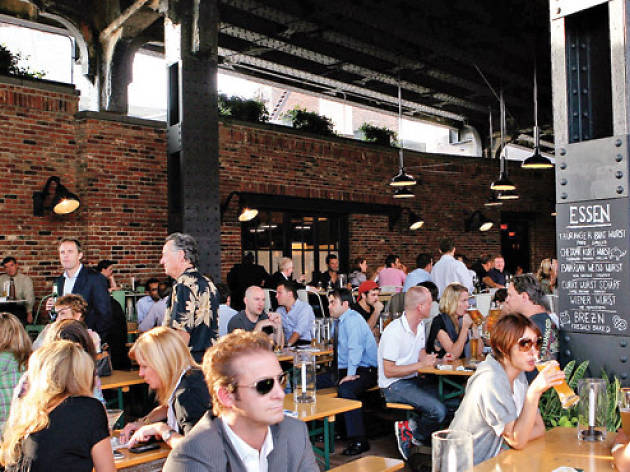 67/81
The Standard Biergarten "The Standard Biergarten (848 Washington St between Little W 12th and 13th Sts; 212-645-4646, standardhotels.com). It's a fun, low-key, casual spot. There are always a lot of guys there."—Genifer, 23, accountant, Murray Hill Read more about The Standard Biergarten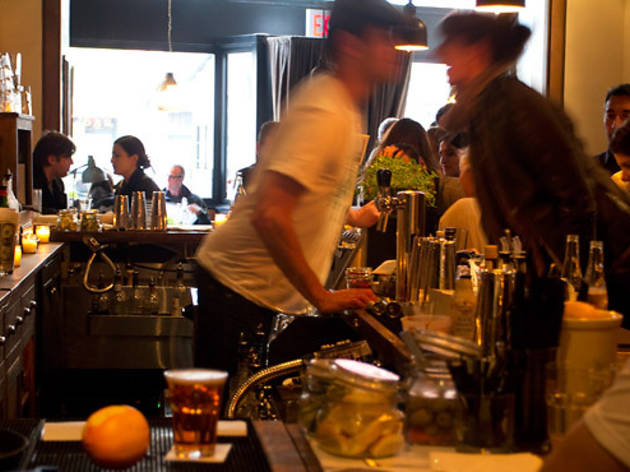 68/81
Photograph: Tova Carlin
The Wren "I like The Wren (344 Bowery at Great Jones St; 212-388-0148, thewrennyc.com) on the Lower East Side. It's divey but has a good atmosphere for talking. It's not too loud, and there's a good male-to-female ratio with a lot of hot chicks."—Colby, 24, banker, Lower East Side Read more about The Wren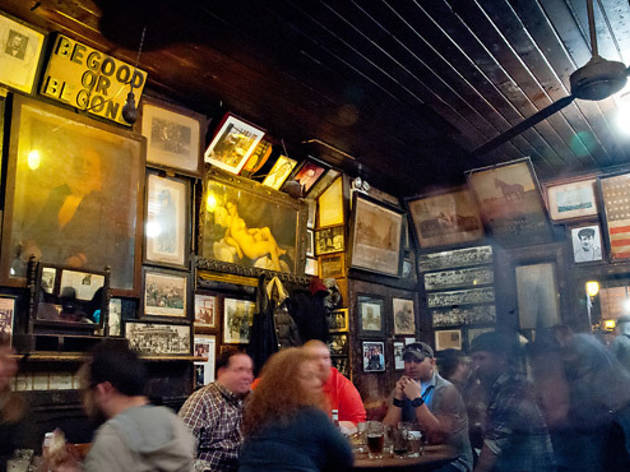 69/81
Photograph: Paul Wagtouicz
McSorley's Old Ale House "I like McSorley's Old Ale House (15 E 7th St between Second and Third Aves; 212-473-9148, mcsorleysnewyork.com). The people there are very fun and kind of crunchy granola. There's sawdust on the floor. I've never seen that before."—Rick, 25, hedge fund assistant, West Village Read more about McSorley's Old Ale House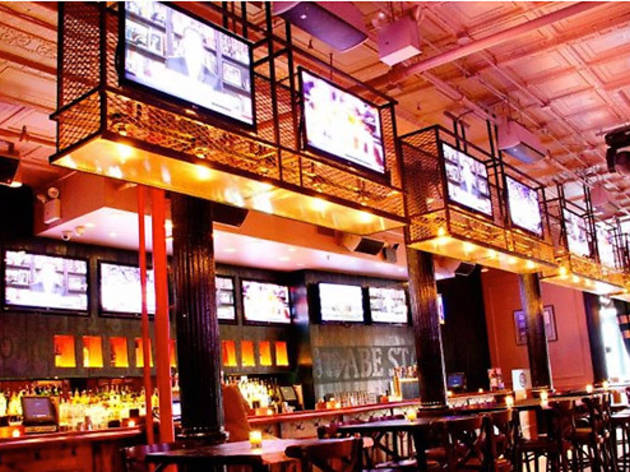 70/81
Bounce "I have to say Bounce (1403 Second Ave between 73rd and 74th Sts; 212-535-2183, bounceny.com) on the Upper East Side. The waitresses there are really nice and friendly."—Carl, 21, economic consultant, East Village Read more about Bounce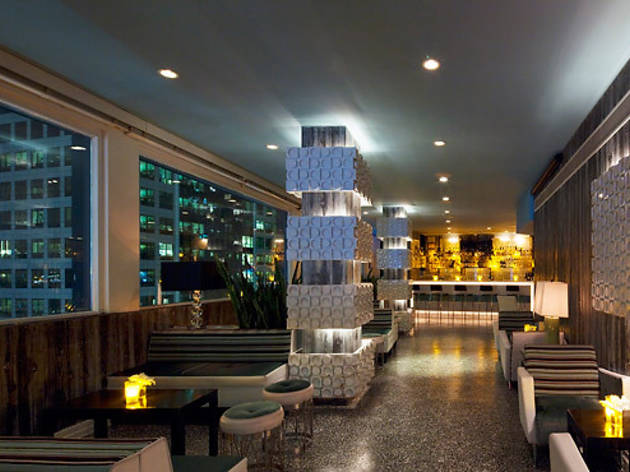 71/81
Photograph: Gregory Goode
Dream Hotel "Dream Hotel(210 W 55th St between Seventh Ave and Broadway; 212-247-2000, dreamny.com), or on any rooftop bar. It's a more relaxed setting. A lot of the time when you go to other bars for something like happy hour, it feels like you're not going to meet a man, because they're just going to get a drink after work. You're not going to meet a quality person. But when you go to a rooftop bar that's more relaxed and chilled, you'll be able to carry on a conversation. Dream has dancing and DJs, but it's still a really nice spot."—Christine, 24; production assistant; Whitestone, Queens Read more about Dream Hotel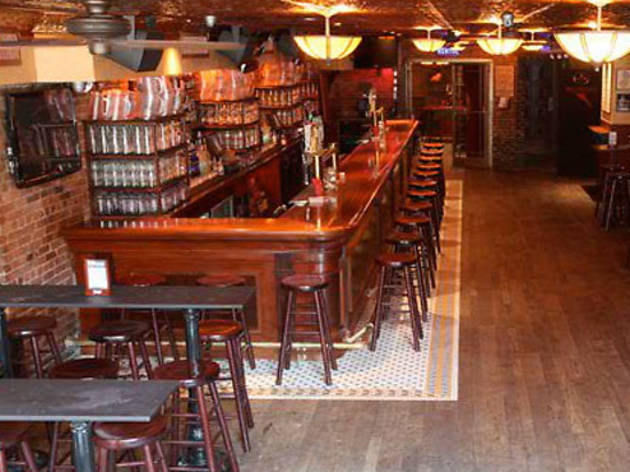 72/81
The 13th Step "The 13th Step (149 Second Ave between 9th and 10th Sts, 212-228-8020, thirteenthstepnyc.com), because you don't really have to talk. Picking up is just an unspoken rule. If it's late at night, you'll end up making out with someone and leaving with them."—Chris, 25, real estate investor, West Village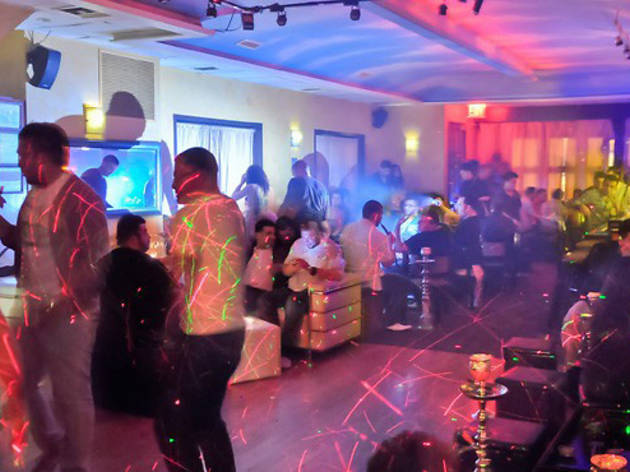 73/81
Teal "I like hookah lounges. I'm always on Steinway Street in Astoria, and there's always someone new there I can meet. There's a lot of nightlife on Steinway on Friday nights, and you can meet a lot of people. I like Teal (22-79 Steinway St at 23rd Ave; Astoria, Queens; 718-721-8325, tealny.com). They have really good music, amazing hookah and good food."—Ariel, 20; student; Astoria, Queens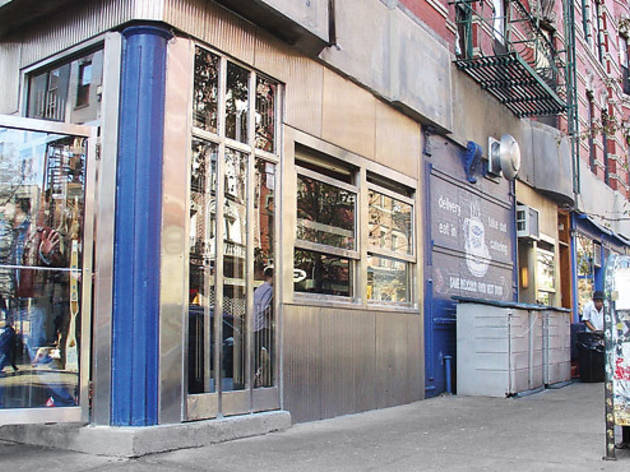 74/81
Café Habana "Café Habana (17 Prince St between Mott and Elizabeth Sts; 212-625-2001, ecoeatery.com) has a nice atmosphere. A lot of people come out and there's a diverse crowd. They have good food, great margaritas and it's cheap."—Jonah, 22; student; Park Slope, Brooklyn Read more about Café Habana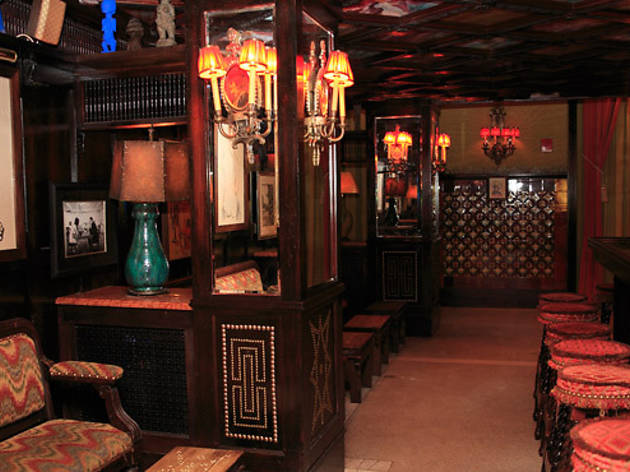 75/81
Photograph: Wendy Connett
The Jane Hotel "The Jane Hotel(113 Jane St between Washington and West Sts; 212-924-6700, thejanenyc.com) has a great atmosphere. I go there a lot. The bouncers are really cool, and my friends and I always know someone there. We like to stand and jump on the couches. A lot of girls go there, especially foreign girls, and it's really easy to talk to and meet someone. It's a chill environment."—Tarik, 22; student; Flatbush, Brooklyn Read more about The Jane Hotel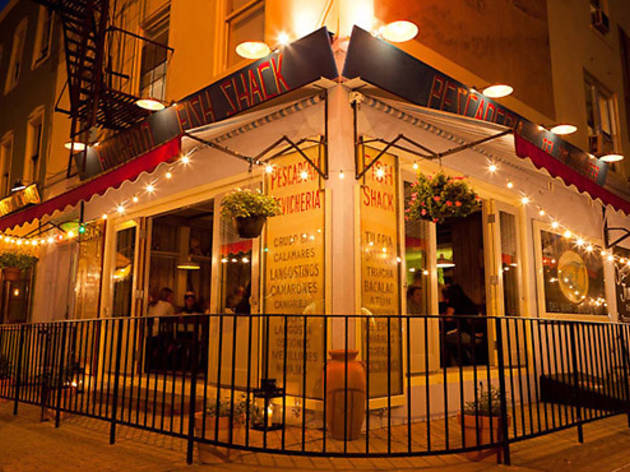 76/81
Rosarito Fish Shack "I'm seeing somebody, but my friend and I were picked up together at Rosarito Fish Shack (168 Wythe Ave at N 7th St.; Williamsburg, Brooklyn; 718-388-8833, rosaritofishshack.com) in Williamsburg. He paid for our entire bill. It was $35, and we were like, why did we get all that sangria for free? But then you're forced to talk to them."—Lauren, 22, masters student, Upper East Side Read more about Rosarito Fish Shack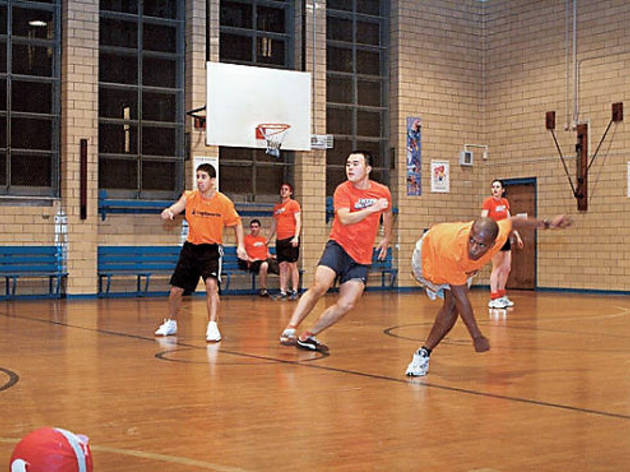 77/81
New York City Social Sports Club "Alternative adult sports leagues are great. I've been in New York City Social Sports Club (nycsportsclub.com), where they have things like kickball and inner-tube water polo. You just sign up for a team, play and go out drinking. It's a great way to meet new people. You have a commonality that you play a sport, and you meet whoever's on your team or someone else you pick up at the bar."—Mandy, 28; music publishing manager; Sunnyside, Queens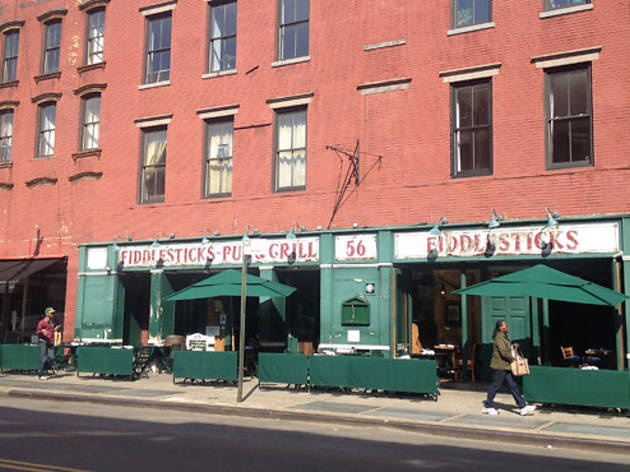 78/81
Fiddlesticks "Fiddlesticks (56 Greenwich Ave between Charles and Perry Sts; 212-463-0516, fiddlesticksnyc.com). We went there once and it was really crowded, mostly with men, so if you're a girl you need to go there. And it's in the West Village, so maybe you'll snag a slightly more upscale gentleman. It's loud [and] crowded, definitely more bar than dance place."—Kira, 25, sales representative, East Village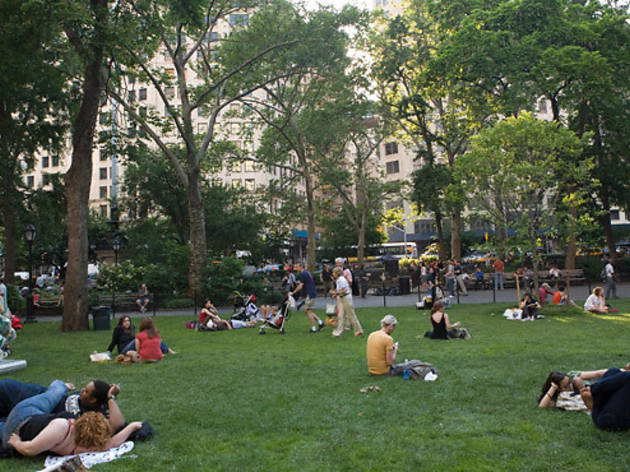 79/81
Photograph: Michael Kirby
Madison Square Park "Madison Square Park (23rd St between Fifth and Madison Aves; madisonsquarepark.org) is a good place to pick up people, especially on a nice day. You can sit on a bench and look around, lots of people come through. And there's Shake Shack as well, so there are always guys there getting a burger."—Samantha, 26, psychiatrist, Upper West Side Read more about Madison Square Park and Shake Shack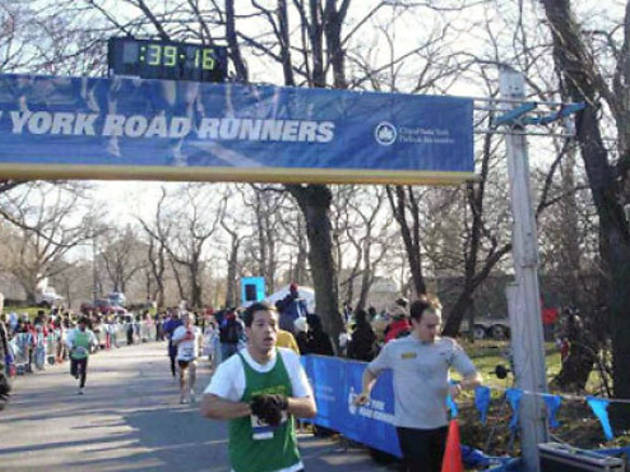 80/81
New York Road Runners "New York Road Runners (nyrr.org), or any kind of running club. It's a shared hobby, where people come together and do something together for a length of time, and a chance to get fit at the same time."—Karen, 38; emergency nurse; Jersey City, NJ Read more about New York Road Runners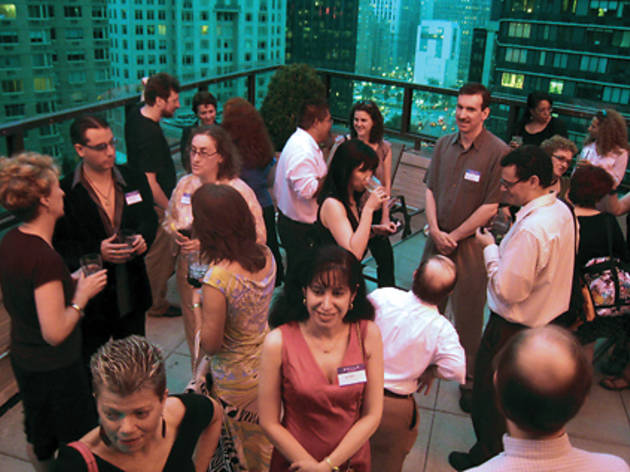 81/81
Networking meetings "I usually meet people at networking meetings. They're all around the city."—Lori, 34, credit administrative assistant, Bronx
NYC's best pickup spots, as chosen by New Yorkers
Want to know where New Yorkers go to meet people? Here's what you told us.
Whether you want to find a date, a one night stand or something deeper, here are 81 tried-and-tested pickup spots recommended by real New Yorkers.

RECOMMENDED: Cheap date ideas