Heads up! We're working hard to be accurate – but these are unusual times, so please always check before heading out.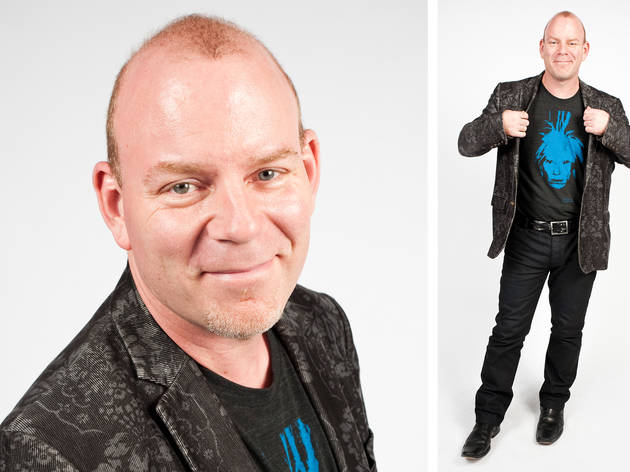 1/11
Photograph: Marielle Solan
Derek, 43, art director and photographer, East Village His ideal date: "I'll go anywhere as long as it's intimate enough to carry on a conversation. Coffee, cocktails or dinner would be lovely. A walk in the park isn't bad either. I am a romantic, so someplace intimate with a nice ambience would be a great first-date thing to do. After that, going to the movies, theater, museums, or for dinner are always wonderful things to do with a partner in crime."Want to ask him out? E-mail: derek@tonypersonals.com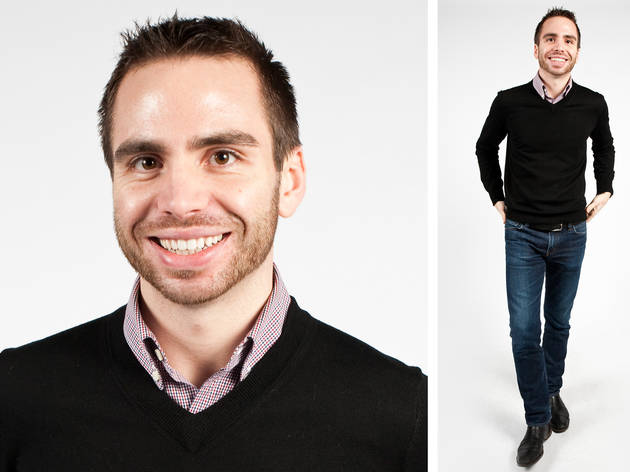 2/11
Photograph: Marielle Solan
Jesse, 26, media coordinator, West Village His ideal date: "An ideal date is one where the dinner and conversation lasts many hours—a date that doesn't feel like a date—and ends with a nightcap at the Other Room. Pro tip: The more you laugh at my jokes, the smarter I think you are."Want to ask him out? E-mail: jesse1@tonypersonals.com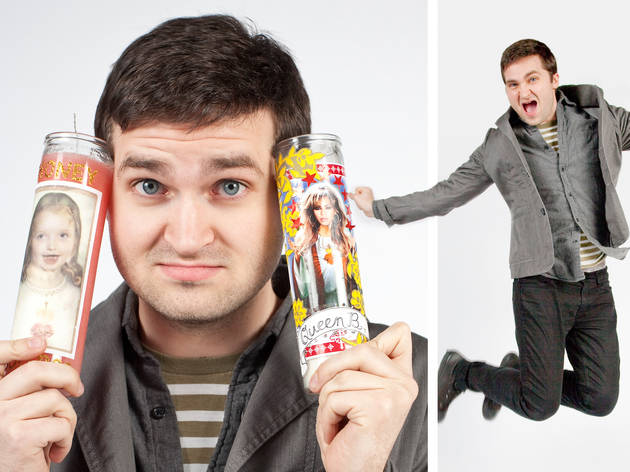 3/11
John, 23; educator and actor; Park Slope, Brooklyn His ideal date: "I like to have fun with someone else in a comfortable and casual way. Bowling is the perfect combination! Add a pitcher of Blue Moon to make the perfect date. It keeps things simple and it's a laid-back environment for us to get to know each other. Plus, more drinks and games can follow after! Who knows, maybe we'll strike it lucky."Want to ask him out? E-mail: john2@tonypersonals.com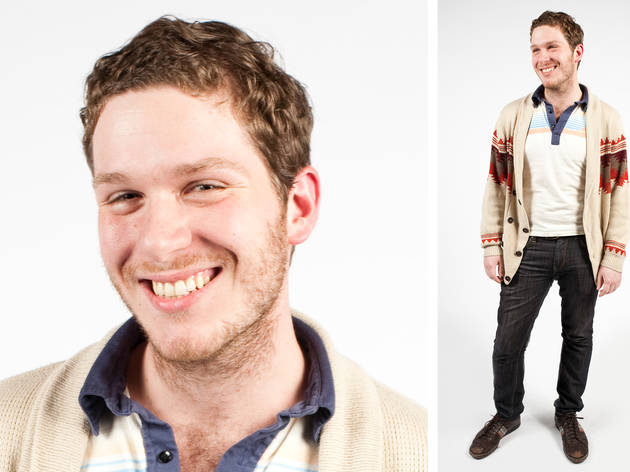 4/11
Photograph: Marielle Solan
John, 27; editor and wine seller; Park Slope, Brooklyn His ideal date: "A glass of wine at Terroir wouldn't be a terrible start. From there we ask meaningful questions such as: Where are you from? What's on your Recently Added playlist? Don't you just feel terrible for Edith, being the middle, ugly sister? I will secretly judge you for ordering malbec, you will look at me sideways when I casually reference Northern Exposure, and we can see where it takes us."Want to ask him out? E-mail: john3@tonypersonals.com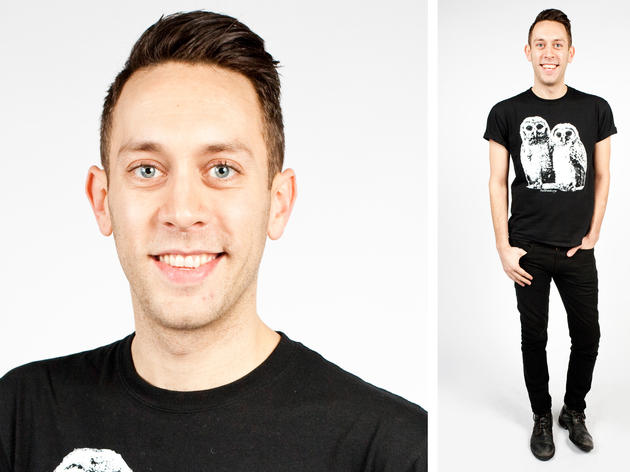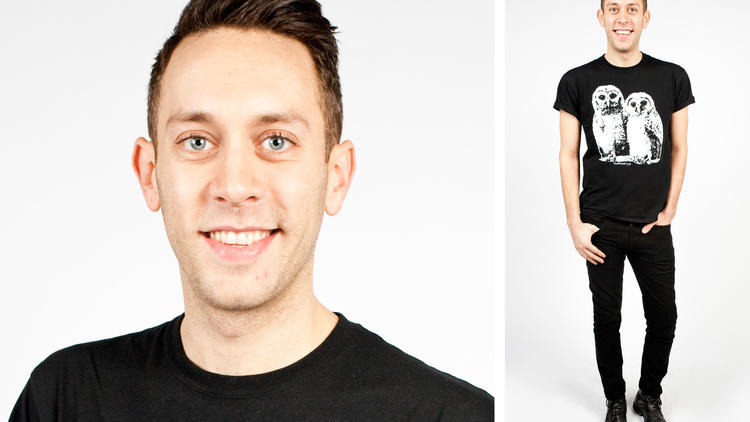 5/11
Photograph: Marielle Solan
Matthew, 30, bike messenger, ChelseaHis ideal date: "Sipping cocktails on a beach in the Caribbean sounds good right about now. Or I could happily settle for a couple Texas-size frozen margaritas at the nearest Dallas BBQ. Don't get me wrong; I like getting gussied up and painting the town red. But sometimes a bowl full of tequila slushie is just more fun."Want to ask him out? E-mail: matthew2@tonypersonals.com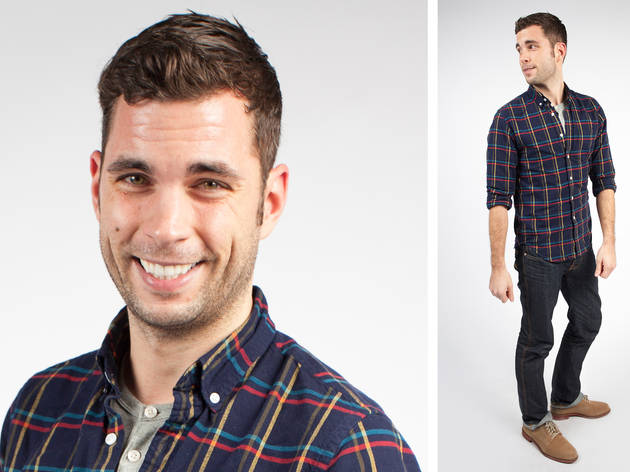 6/11
Michael, 28, industrial and packaging designer, Hell's Kitchen His ideal date: "I am a single unwrapped flower­—not a bouquet—kind of guy, but my romantic side gets the best of me all the time. A great date would be a movie in Central Park with a bottle of wine snuck in under your coat, or a stroll through Battery Park at night. If you have yet to see a shooting star, I'll make it my personal mission to see that you do. And a beautifully crafted drink at Freemans, where you can literally just sit for hours next to a real wood-burning fireplace and lose yourself in conversation, is a brilliant second." Want to ask him out? E-mail: michael4@tonypersonals.com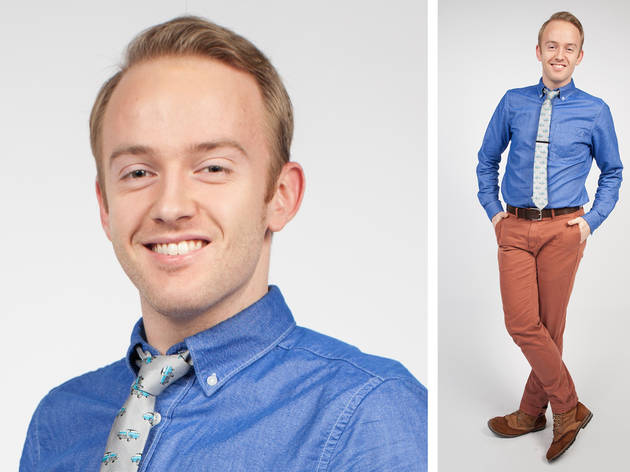 7/11
Nick, 27, dancer and choreographer, Harlem His ideal date: "My idea of a great date would be a dinner at a small, cozy restaurant, followed by drinks at a dark and sexy bar or speakeasy. I'm a sucker for bygone days and love going to places that feel like they are from another era, especially the 1920s and 1950s. I suppose it's the creative side of me yearning for a slightly more romantic day and age. It's cool to be old-school!"Want to ask him out? E-mail: nick2@tonypersonals.com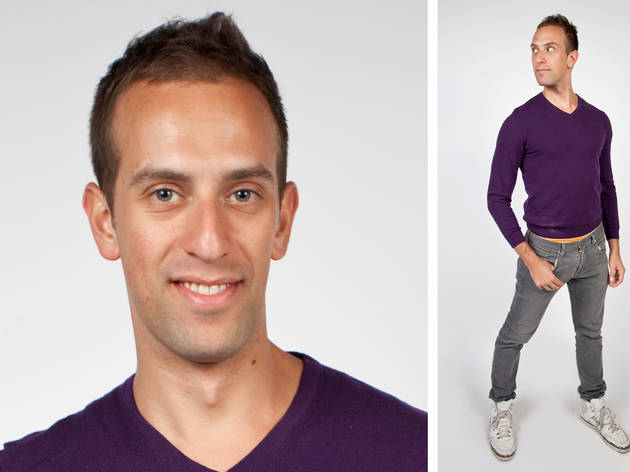 8/11
Rafael, 27, financial-services associate, Hell's KitchenHis ideal date: "Dating (like life) should be fun. I work pretty hard during the week, so a date is an opportunity to have an adventure with a fun, sexy guy. I use adventure in a pretty broad sense here; it could be a physical activity, seeing an amazing (or crappy) play, eating out, cooking in, or grabbing drinks somewhere new. In this regard I can appreciate simplicity as much as creativity. I'm just as comfortable in a dive bar as in a high-end restaurant, so as long as my date has an engaging personality, likes to smile, and doesn't mind moving his body or getting his hands dirty here and there—I'll play."Want to ask him out? E-mail: rafael@tonypersonals.com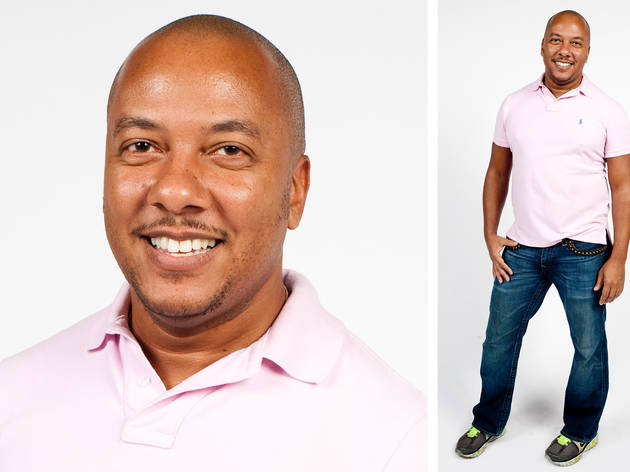 9/11
Photograph: Marielle Solan
Rod, 45; hairstylist; Clinton Hill, Brooklyn His ideal date: "I prefer young, fun, spontaneous, fit guys that are open-minded and professionally secure. I'm attracted mostly to men of Latin, Middle Eastern, African, Asian or Indian descent, or someone who is racially mixed. An ideal date would be dinner and drinks. I think that drinks and food are comforting and allow a person to relax and open up about themselves. It's a great setting to talk and get to know a person casually with no pressure." Want to ask him out? E-mail: rod@tonypersonals.com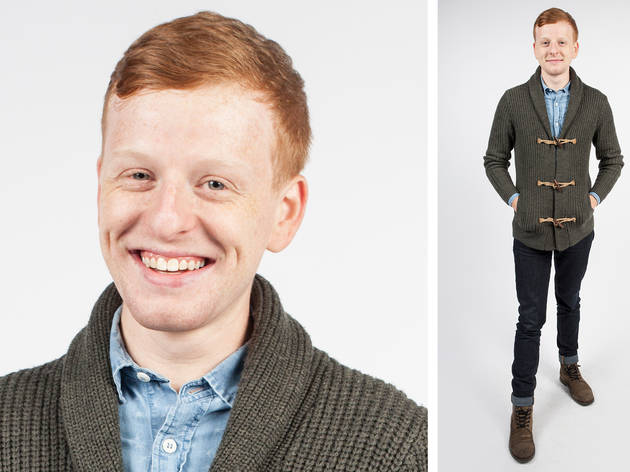 10/11
Ross, 24; production assistant; Prospect Park South, Brooklyn His ideal date: "I love creative dates, but I am a sucker for dinner and drinks. I think an ideal first date would be a simple, casual meal. I prefer this to being wined and dined or going somewhere more upscale, because I think that puts on pressure when it should just be about getting to know the other person. Then, depending on how the meal goes, we head to a museum to take in some culture, a park to gawk at strangers' dogs, or a bar to take in some alcohol. The best first dates are the ones where I feel like I am just hanging out with a friend—who I probably want to make out with later."Want to ask him out? E-mail: ross@tonypersonals.com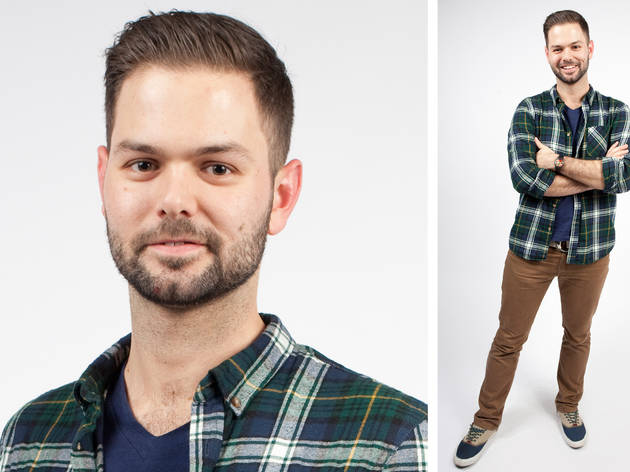 11/11
Wes, 26; education manager for The Trevor Project; Bushwick, Brooklyn His ideal date: "It would involve a conversation-filled, low-key dinner somewhere that's delicious for both vegetarians and omnivores (I'm the former, but know the latter has needs too!), followed by a stop at the Big Gay Ice Cream Shop on the way to a set at a jazz bar like Arthur's Tavern—one of my favorite spots in the city. I chose these to reflect the fact that I'm a silly guy (Big Gay Ice Cream) with a serious side (jazz). I'm a big fan of egalitarianism, so the second date is totally up to him."Want to ask him out? E-mail: wes1@tonypersonals.com
Single men seeking men in NYC: Date these singles (January 2013)
Hello, is it single men seeking men in NYC you're looking for? We've found 11 guys you can ask out over e-mail.
Ever get stuck for date ideas? For this edition of date these single men seeking men in NYC, we asked our eligible bachelors for their ideal nights out. Browse their profiles for great date recommendations, such as sipping a "beautifully crafted drink" next to the fireplace in Freemans, or taking in a jazz set at Arthur's Tavern. And why not thank them for their advice by inviting them out on the date of their choosing? It's only polite.
RECOMMENDED: Meet more New York singles and find a date