Meet the Undateables: Jason and Billy
Each week, we take two New Yorkers who swear they're totally undateable, and put our matchmaking skills to the test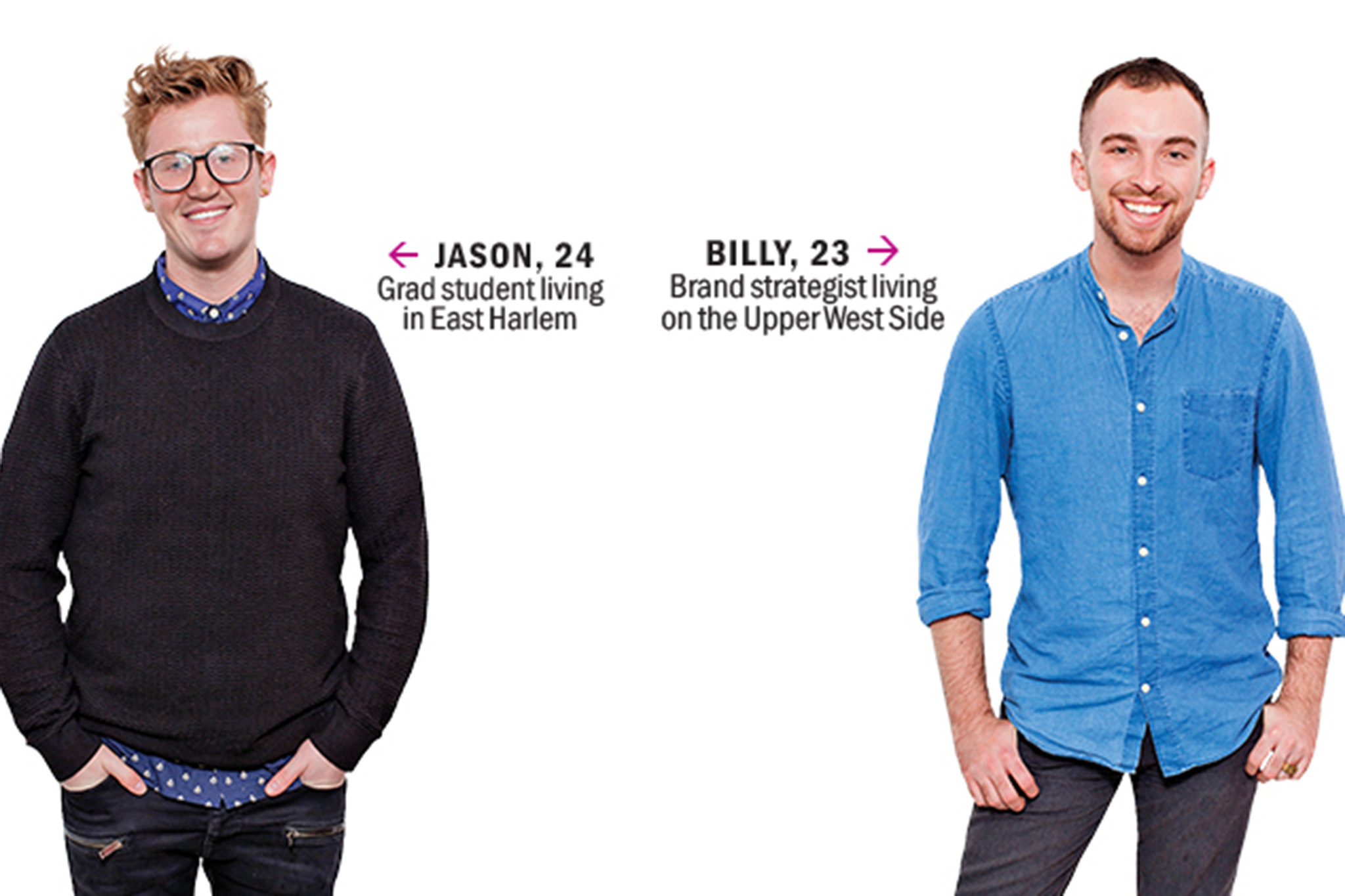 Why they're single:
Jason: He's picky and has read too many 19th-century German romance novels.
Billy: He'd rather do a million things than pursue a guy who's emotionally unavailable.
Ideal date:
Jason: An art exhibit, followed by a long dinner
Billy: Meeting up for a drink, then taking a stroll around the city
THE DATE
First impression
Jason: "I walked in and I thought he was really cute, really nice. He seemed like a very easygoing guy, pretty funny. I didn't feel awkward or anxious at all."
Billy: "I was 15 minutes early because I just assumed the subways wouldn't be working. He had a really great energy. I thought he was lovely, thoughtful and intelligent."
Chemistry
Jason: "I think there was romantic chemistry. It's hard to tell on a first date, but there was nonstop talking. And we were interested in the things we were talking about."
Billy: "There was definitely chemistry, but I don't know if it was romantic. It would probably take a few more dates. I think both of us could have a conversation with a pole."
Awkward Moment
Jason: "I found two Altoids in my pocket and offered him one. Then I was like, 'Oh, I hope you don't think it's gross that I'm someone who gave you a mint from my coat pocket.' "
Billy: "About 10 minutes into the date, he mentioned his best friend, and I realized that I went on a couple of date with him. So that was a little bit awkward."
Afterward
Jason: "After dinner, we went to a nearby bar—Flower Shop—for a few drinks. Then, we took the train uptown. I walked him to his apartment, and we had a little kiss on the street."
Billy: "We took the subway home, and he walked me to my door, which was nice. We said goodbye on the corner by my building and friended each other on Facebook."
Verdict
Jason: ♥♥♥♥♥ "We exchanged numbers and made plans to get dim sum. It went great. The night was excellent fun—it turned out better than I thought it would."
Billy: ♥♥♥♥ "My gut was to say five stars, but, at the same time, I wasn't sure if there was romantic chemistry or if we were vibing as friends. But it was a very stellar date."
Our daters went to Bar Belly (917-488-0943, 14 Orchard Street)
RECOMMENDED: See more Undateables
Want to be set up on a free blind date? Email undateable@timeout.com.