Meet the Undateables: Tyler and Caylin
Each week, we take two New Yorkers who swear they're totally undateable, and put our matchmaking skills to the test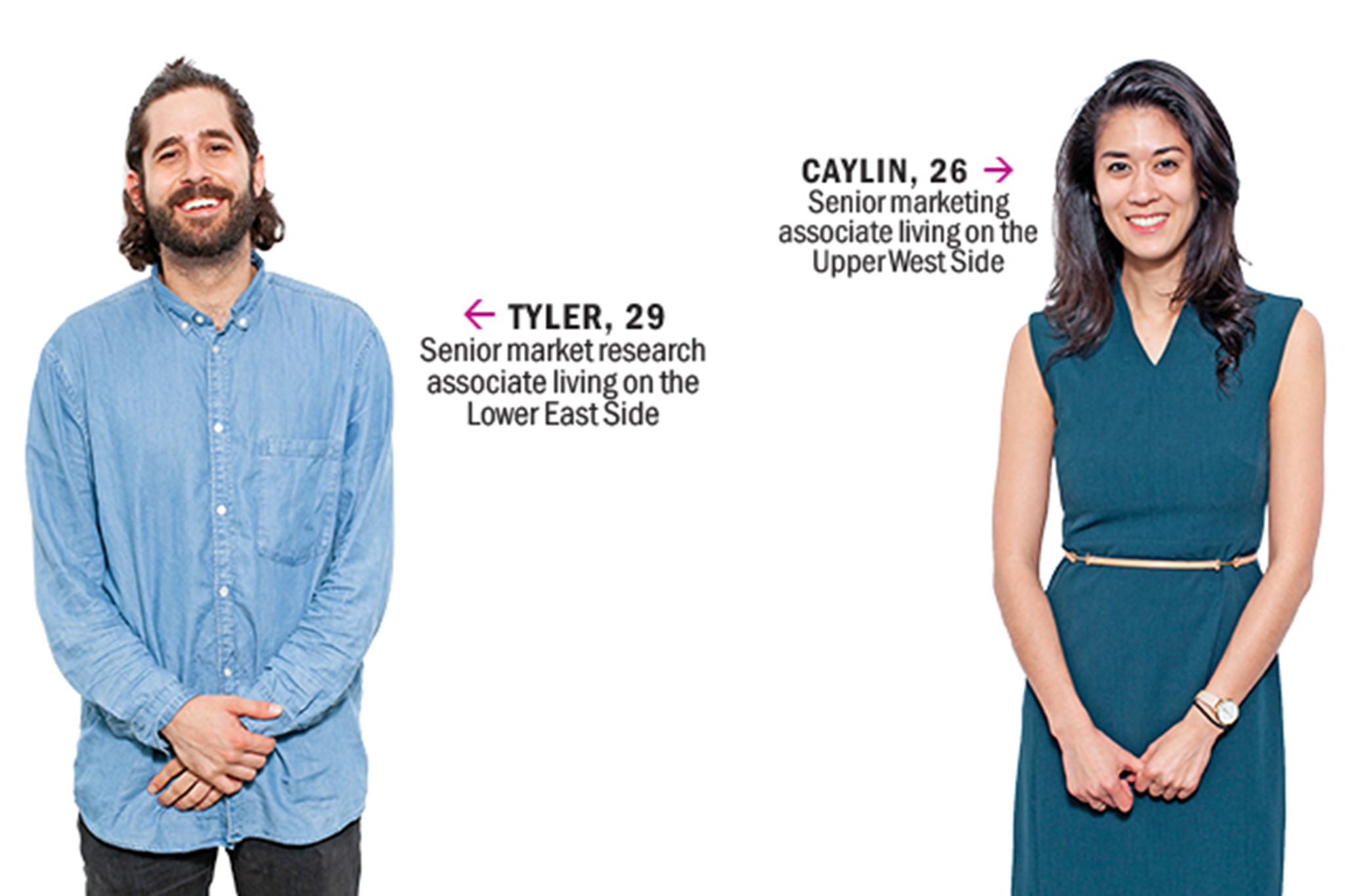 Why they're single:
Tyler: He spends most of his time with friends instead of dating.
Caylin: She's very bad at picking out her own dates.
Ideal date:
Tyler: Drinks at a bar where he knows the bartenders
Caylin: Drinks, followed by a night out dancing or walking around the city
THE DATE
First impression
Tyler: "She has a unique name, so I did a LinkedIn search before the date. There were 19 Caylins, and she was the only one I liked, so I was pretty pumped when it was her."
Caylin: "He seemed really laid-back, and there was an easy flow to the conversation. I don't really have a type, but he's tall and good-looking, so I guess that's anybody's type."
Chemistry
Tyler: "We had a very strong connection. I felt comfortable right away—we didn't have to wait till the drinks showed up. She also laughed at my jokes, which was a plus."
Caylin: "There was definitely chemistry. We talked until the restaurant closed—we were the last people there! He was a fun person to talk to from the beginning."
Awkward Moment
Tyler: "On the way there, I was running late, so I called the restaurant from the back of a cab. I told them to tell her I was five minutes late, but she didn't seem to care."
Caylin: "At one point during dinner, a song came on, and I started playing air keyboard to the music—briefly. That wasn't that awkward for me, but it may have been for him.""
Afterward
Tyler: "After dinner, we popped into Art Bar, which was nearby. We had a drink, exchanged numbers and made plans for another date. There may have been a kiss."
Caylin: "We ended up going to a bar to hang out more and stayed there past 12am. It being a Sunday night—and we had work in the morning—we decided to part ways. We kissed."
Verdict
Tyler: ♥♥♥♥♥ "It went extremely well. I think she's smart and attractive, with a great personality. She's my type, and I'm excited for the next time that we hang out."
Caylin: ♥♥♥♥♥ "It was good—definitely better than I expected. I think we really hit it off. He was interesting and funny, and I'm excited for our second date."
Our daters went to Flex Mussels (212-229-0222, 154 W 13th St)
RECOMMENDED: See more Undateables
Want to be set up on a free blind date? Email undateable@timeout.com.