Heads up! We're working hard to be accurate – but these are unusual times, so please always check before heading out.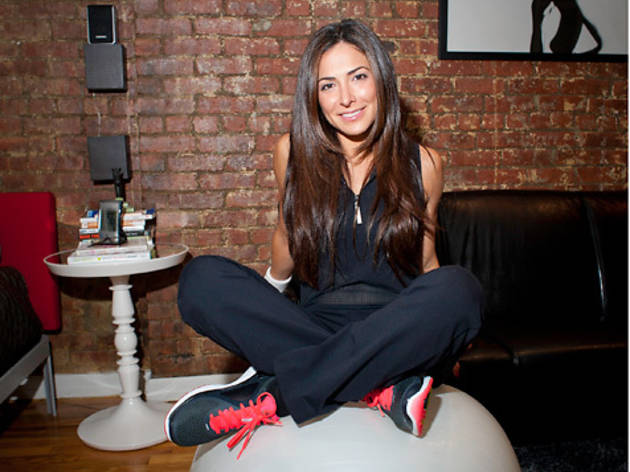 1/22
Photograph: David Rosenzweig
In May 2009, Bianca Jade left the creative advertising world to start her blog, MizzFit (mizzfit.com), where she writes about the intersection between fitness and fashion. "For me, it's just the two things I've loved most," explains Jade. "I grew up with fashion—my aunt is a designer and my sister works as a stylist for a photographer—and then I always played sports." But for Jade, wearing stylish workout gear goes beyond the superficial. "I've discovered that if you put in the time to look good, then you just feel good," she notes. "If I'm dressed, I want to be at the gym longer and I feel more confident."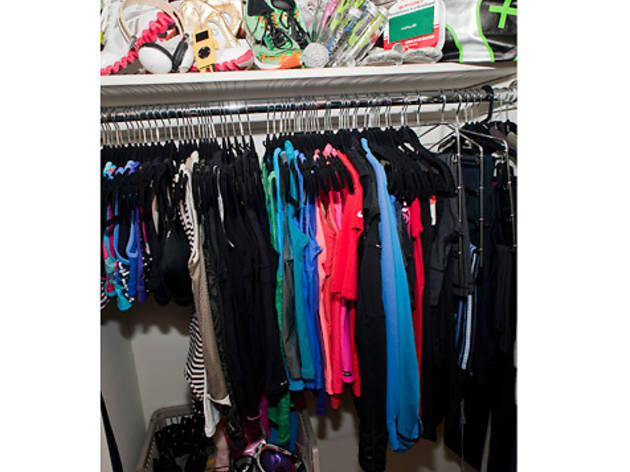 2/22
Photograph: David Rosenzweig
Jade has two closets in her West Village apartment: one for everyday clothes and another devoted to her fitness wardrobe, which she jokes is "slowly taking over the apartment. More often than not, I'm in my workout clothes." She keeps things organized by color and hangs like garments together, though it's not uncommon that she'll mix items from both closets into one outfit. "As long as you have some nice fitness pieces that look trendy, you can put on a belt or a nice pair of track pants and go to lunch with your girlfriends or run errands and not feel sweaty-looking," she says. "We all have a walking-around-the-city look that's kind of polished, so I like to make sure that my fitness style is also polished."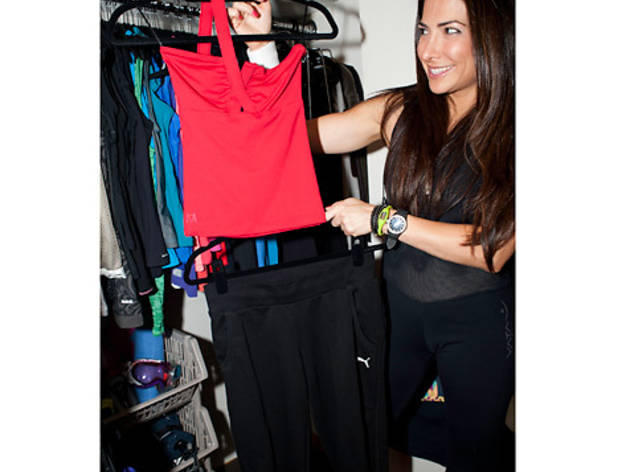 3/22
Photograph: David Rosenzweig
"This looks like a cute top that you'd wear in the summertime," Jade says of this flirty one-shoulder Oscar Mimosa (oscarmimosa.com) tank. She'd balance the fitted silhouette by wearing it with baggy Puma capri sweatpants. "There's a way to pair things like what we do with our normal clothes," she explains.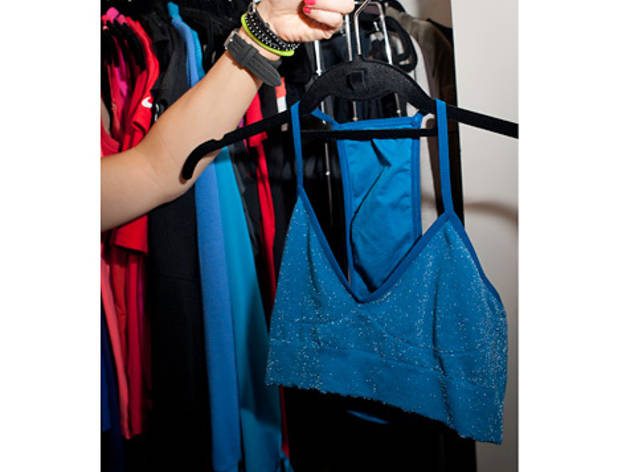 4/22
Photograph: David Rosenzweig
Jade holds up a shimmery sports bra from local yoga-wear line Phat Buddha (phatbuddhawear.com). "It's really amazing to see a designer play around with different fabrics, and Phat Buddha is constantly pushing the envelope on workout wear," she says. "Also, this stuff is seamless, so you can throw on a flowy Intermix top and have this as a little peekaboo element underneath; it serves two purposes."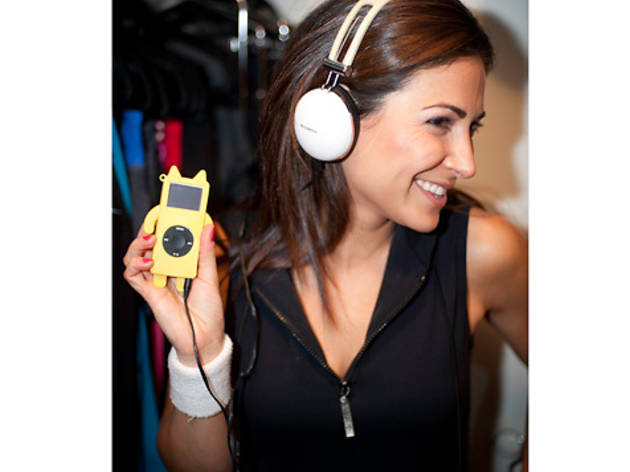 5/22
Photograph: David Rosenzweig
"I have the old-school iPod mini, but I don't want to get a new one because I found this little cat cover in Chinatown," admits Jade. "It's rubbery, so it's easy to hold onto." She hooks her MP3 player up to a pair of Zumreed oversize headphones. "The sound quality is amazing," she enthuses. "If someone tries to come and talk to you, you can't hear them."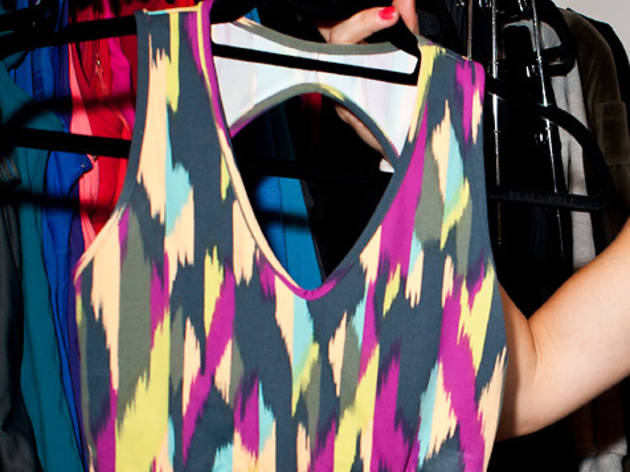 6/22
Photograph: David Rosenzweig
This multihued sports bra is by Brazilian label Vata Brasil (vatabrasil.com). "Brazil loves fitness," notes Jade. "Lately, I've seen a lot of braided accents and open backs, which I love. An open back looks good on anyone, as long as you have coverage in other places." She'll wear this as a midriff-baring top with another sports bra underneath. "I layer a lot; I think it looks good because it provides depth and texture."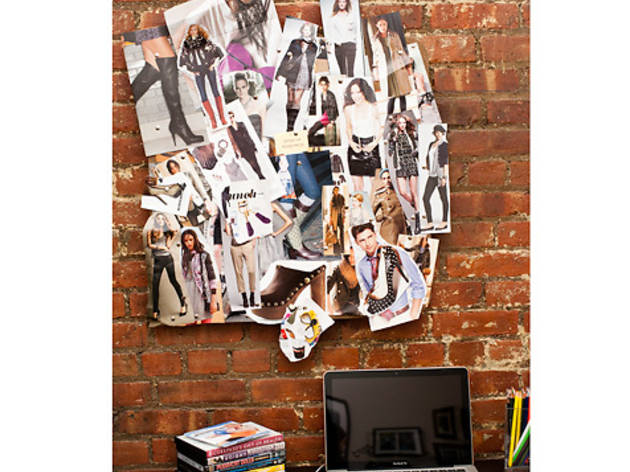 7/22
Photograph: David Rosenzweig
"I'm always taking inspiration from day wear and evening wear and trying to incorporate it into fitness style," says Jade, who tears pages from fashion magazines for the inspiration board above her desk. "I like to remind myself of what's going on in the real, nonfitness world so I can be relevant."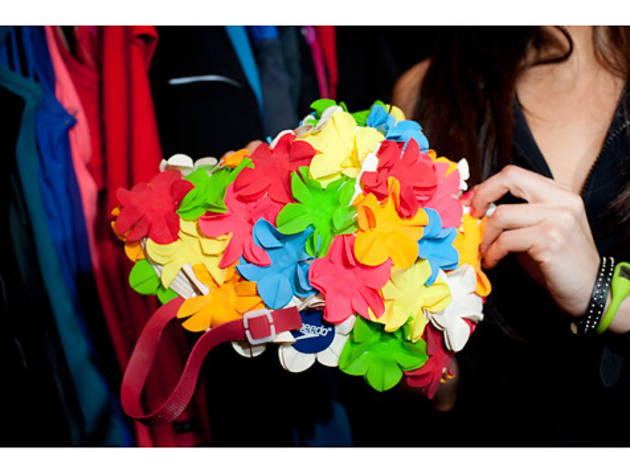 8/22
Photograph: David Rosenzweig
Jade holds up a retro-looking floral Speedo swim cap. "It's just so much fun, even if it's kind of ridiculous," she laughs.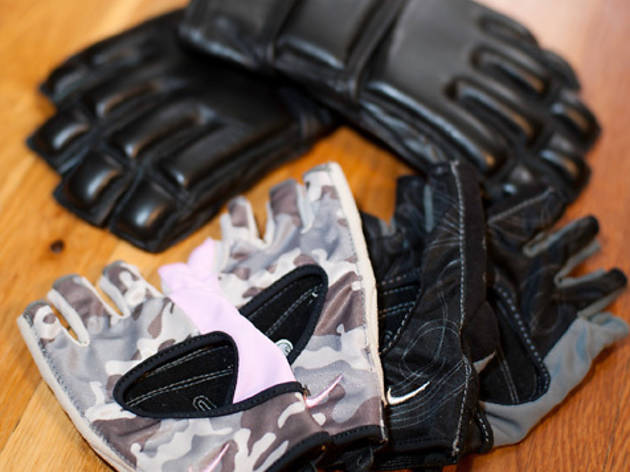 9/22
Photograph: David Rosenzweig
These fingerless, motorcycle-style Nike gloves are more than just a fashion statement. "They have two purposes: to keep your hands clean and protect them from calluses," explains Jade. "There are a lot of germs involved with sweating. Even with dumbbells, a million people have used them before you; if I forget to bring my gloves to the gym, I won't lift."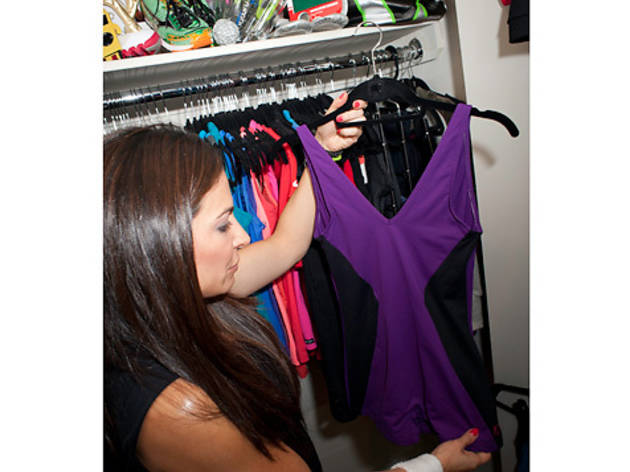 10/22
Photograph: David Rosenzweig
"I really love all of my stuff by Oscar Mimosa," Jade gushes of the Australian brand. "The company just makes really amazing, form-fitting athletic wear. It's really made for women that want to show off the results they have from working out." This slinky romper is no exception.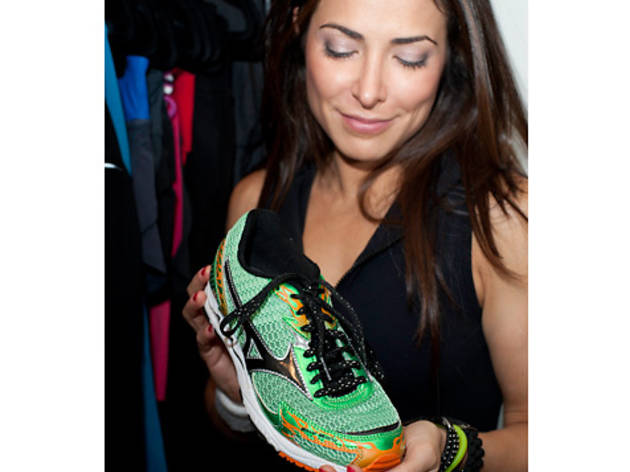 11/22
Photograph: David Rosenzweig
"People stare at me when I wear these," says Jade, referring to her Mizuno Wave Musha running sneakers that she bought at JackRabbit (1255 Lexington Ave between 84th and 85th Sts; 212-727-2981, jackrabbitsports.com). "I guess a green shoe is really uncommon. They're really lightweight but honestly, when I saw these, I didn't even care—they're my favorite sneakers of all time. I do indoor group fitness in them mostly because I don't want to mess them up on the street."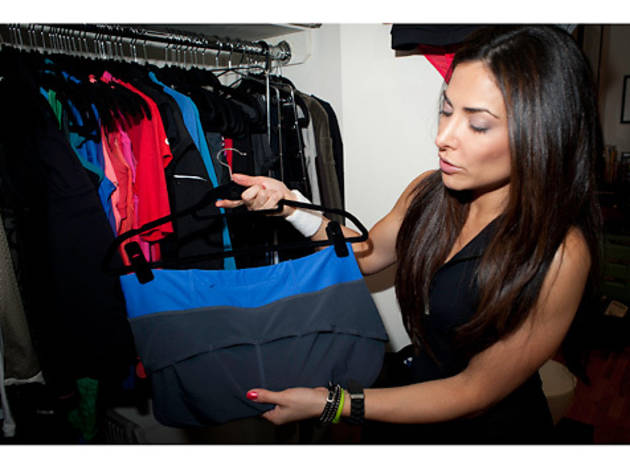 12/22
Photograph: David Rosenzweig
"What I really love about any good brand is when there are functional elements done really well," says Jade, noting the hidden pocket on the back of her MPG (mpgsport.com) compression running shorts. "It looks like you have a layered short on underneath, which is cute, but that's actually warming up your muscles so that you can loosen up and have a better run."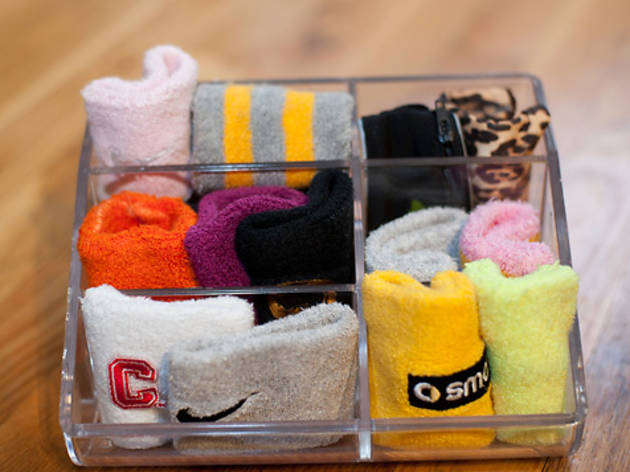 13/22
Photograph: David Rosenzweig
A Lucite caddy stores Jade's extensive collection of colorful wristbands from American Apparel, Nike and her alma mater, Cornell. "I buy these a lot because they obviously get dirty, but they're also just a fun little element to add to a workout outfit."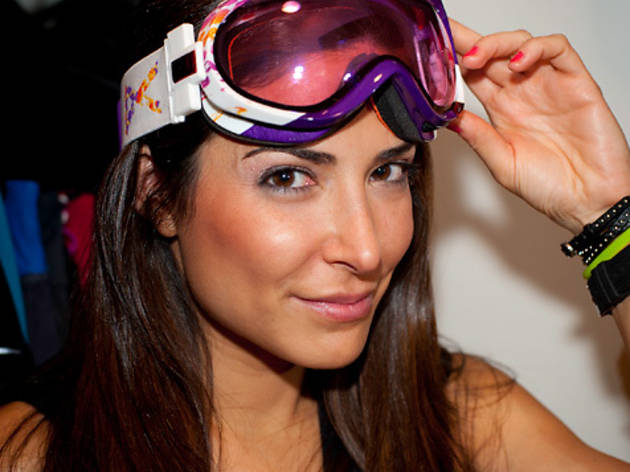 14/22
Photograph: David Rosenzweig
"Ski and snowboard gear is so much fun because people want to stand out in the snow, so there are lots of bright colors and graphics," notes Jade, who bought this Anon (anonoptics.com) pair in Mount Snow, Vermont. "I like the opaque, rainbow polarized lens. If I'm going to be out there having fun, I want people to see and be able to locate me."
15/22
Photograph: David Rosenzweig
"I hate wearing socks," admits Jade. "These Y-3 sneakers have mesh on the side and are really well ventilated, so you don't have to wear socks—it's just a dream-come-true shoe for me."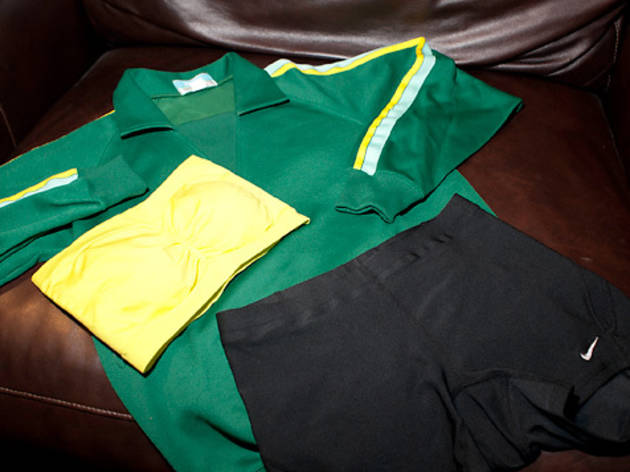 16/22
Photograph: David Rosenzweig
This hunter-green polyester soccer jersey once belonged to Jade's ex-boyfriend. "I love the idea that, even in fitness, you can mix in vintage pieces," she says. "This is a guy's jersey, but it looks really cute on a girl; I will have this for the rest of my life." She matches it with a Phat Buddha bandeau fitness top and Nike running shorts for a complete look.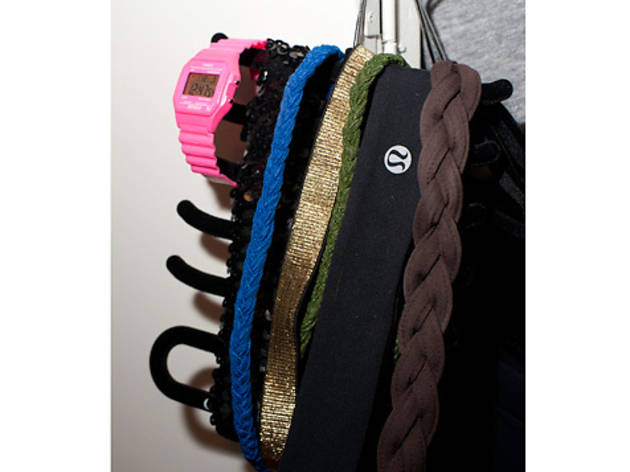 17/22
Photograph: David Rosenzweig
Jade neatly hangs an assortment of moisture-wicking headbands from American Apparel, Lululemon and Athleta on a hanger in her closet. "I have long hair and I like to keep it out of my face when I'm working out," she says. "I also like going for something a bit snazzier, like sequins."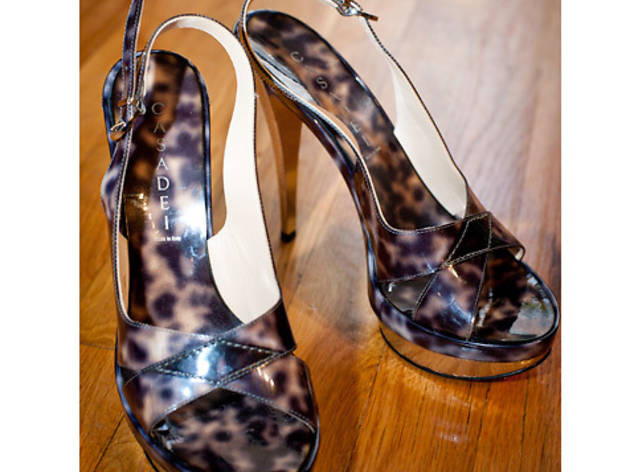 18/22
Photograph: David Rosenzweig
Jade doesn't just incorporate fitness gear into her everyday attire. She also brings a touch of workday glamour to the gym, using these fierce Casadei heels for some workouts. "There's pole-dancing fitness classes and you can't wear sneakers," she explains. "I found these shoes at this incredible high-end sample sale and no one was buying them—I guess because they're so tall—but they're perfect for pole dancing."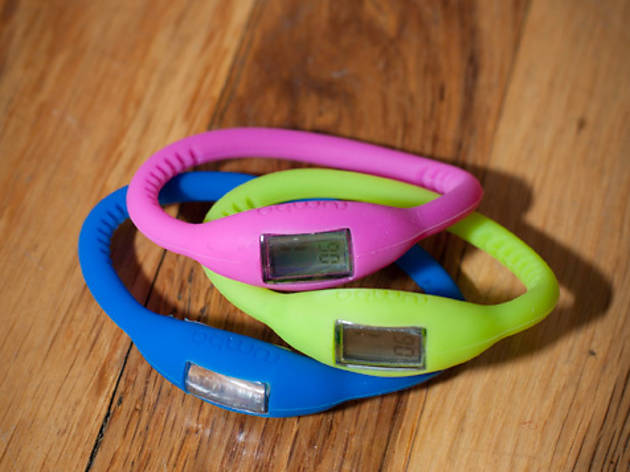 19/22
Photograph: David Rosenzweig
"I go through these so quickly," says Jade of her $20 silicone RumbaTime watches (rumbatime.com). "You can swim in them, you can go skiing in them—they take a beating. I have them in different colors and sometimes I wear two or three for fun."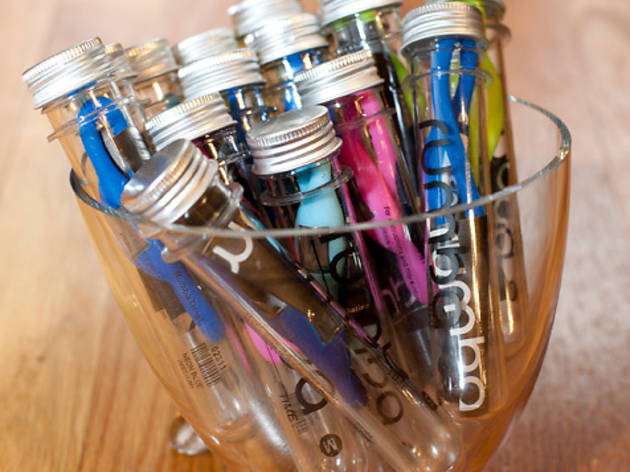 20/22
Photograph: David Rosenzweig
Jade stores her collection of RumbaTime watches in a footed glass bowl for easy access.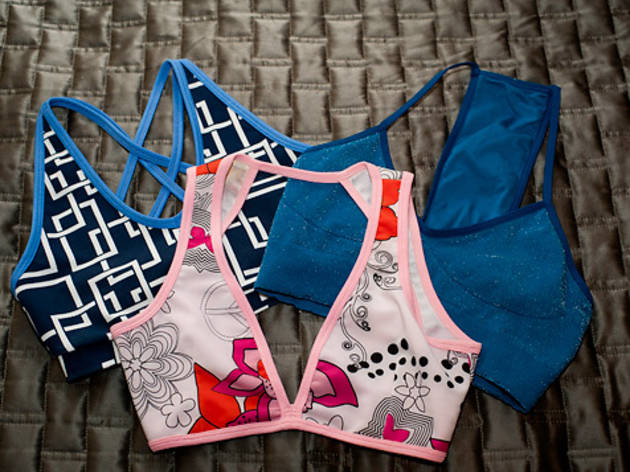 21/22
Photograph: David Rosenzweig
"This shows a little cleavage but it still has the support built in," Jade says of her low-cut Phat Buddha sports bra. "You want to feel a little bit sexy, but not that your boob is going to slip out. That's kind of what it's all about: The sexiness comes from security."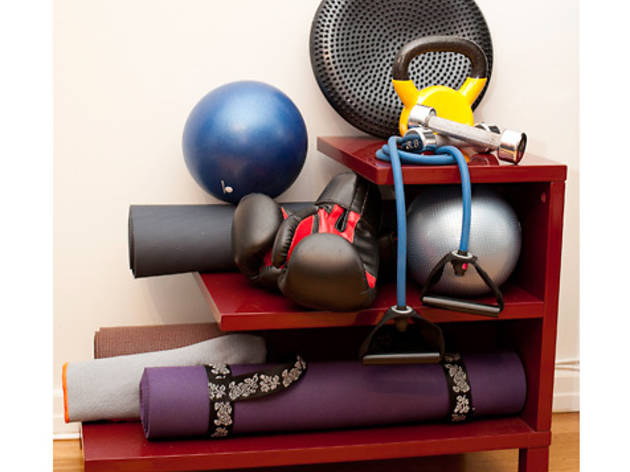 22/22
Photograph: David Rosenzweig
"When I can't get to the gym, I have an area at home where I can throw on a DVD or just do a workout on my own," says Jade. She stores her weighted balls, mats, kettlebells and barbells in a West Elm tiered console. "It's a way to display it in my apartment and not have this big bucket of fitness equipment in a corner."
Closet case: Bianca Jade
The fitness-fashion blogger reveals her chic workout wardrobe.
Her favorite NYC stores
The Track & Field Store 997 Madison Ave at 77th St (212-355-1944, tfstore.us)
Jade favors this Brazilian brand's New York flagship for its "funky pieces. It has that small-boutique look and it's not overflowing with items, so it feels high-end," she says.
Paragon Sports 867 Broadway at 18th St (212-255-8889, paragonsports.com)
"Paragon is like my fitness Target: It has everything you could need and tons of options," enthuses Jade of this tri-level sports gear spot, which carries one of her favorite designers, MPG.
Adidas Originals Store 136 Wooster St between W Houston and Prince Sts (212-673-0398, shopadidas.com)
"It looks kind of like a garage when you walk in, there's a DJ playing, and it has all of the [Adidas design] collaborations with people like Missy Elliott," describes Jade. "It's really funky and it has a lot of affordable fitness fashion."
Puma the Black Store 421 W 14th St between Ninth Ave and Washington St (212-206-0109, puma.com)
"It's very New York City, which is what I love about it—the dark colors, the urban, edgy feel," explains Jade of this high-end concept shop. "And it carries clothes that don't look like fitness gear, but they are functional."
Y-3 317 W 13th St at Gansevoort St (917-546-8677, y-3store.adidas.com)
"I always get complimented when I wear Y-3 clothes," admits Jade. "They're really sleek and so much of it can be incorporated into your casual wear. It's more expensive, but when you buy something from there, you can wear it for a long time and it will be your statement piece."
You might also like
See more Closet Case
See more in Shopping & Style