The Hot Seat: Julia Allison
We chat with our erstwhile resident socialite.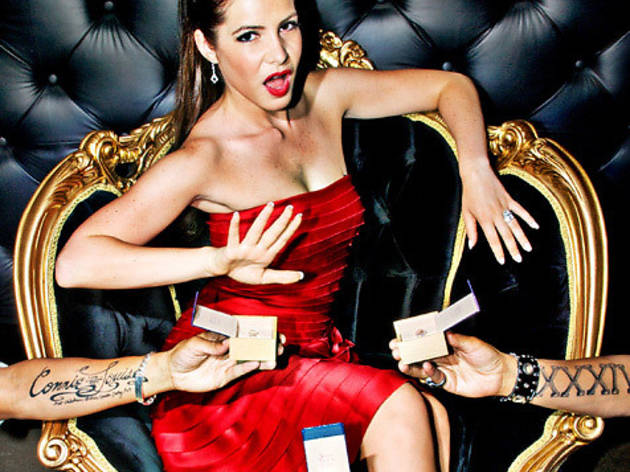 1/23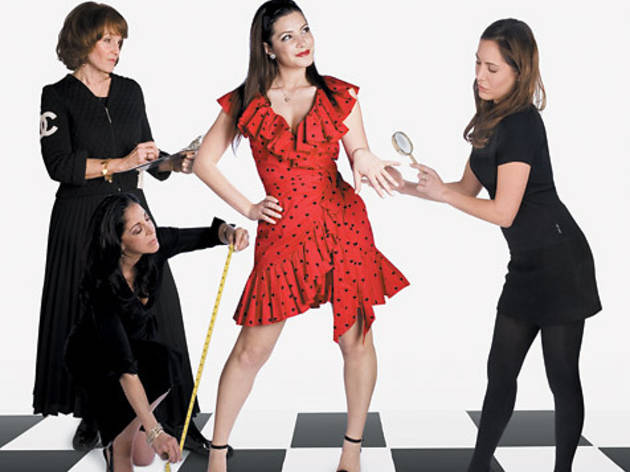 2/23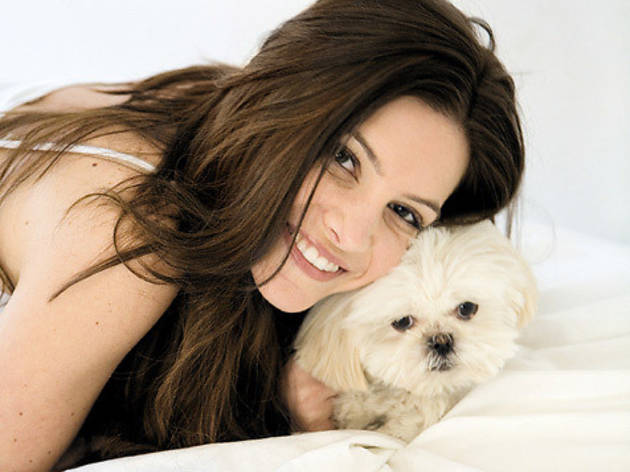 3/23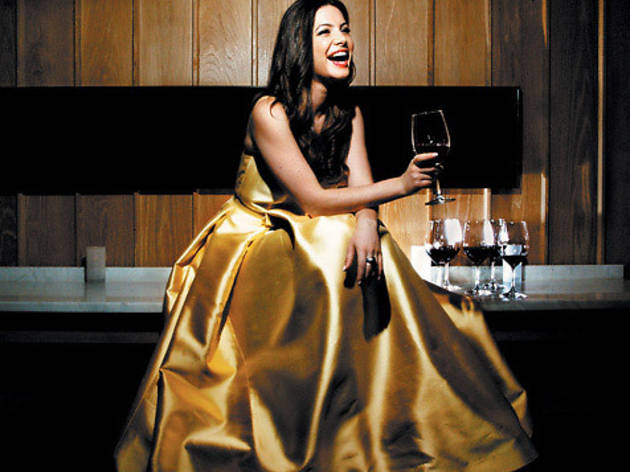 4/23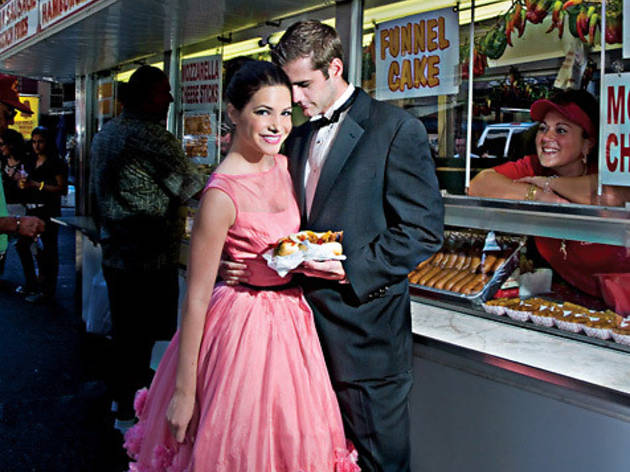 5/23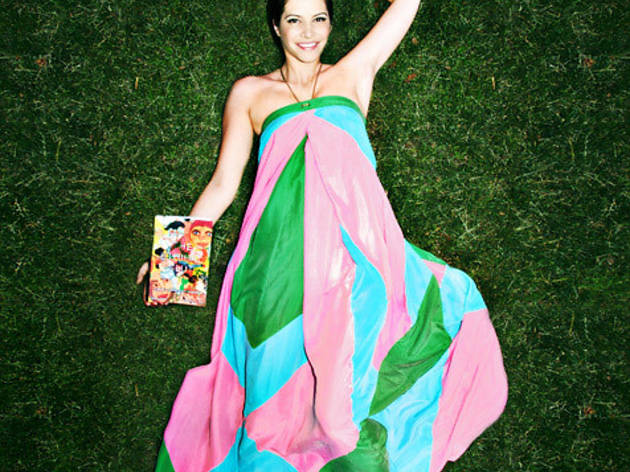 6/23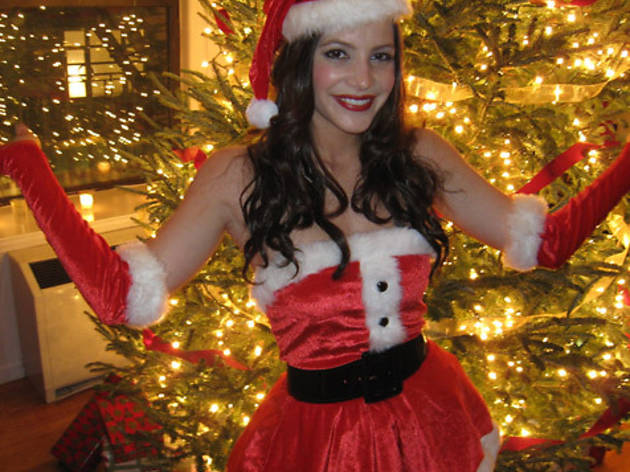 7/23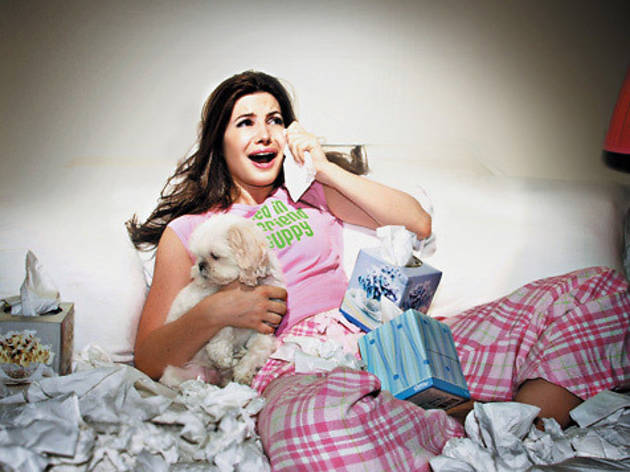 8/23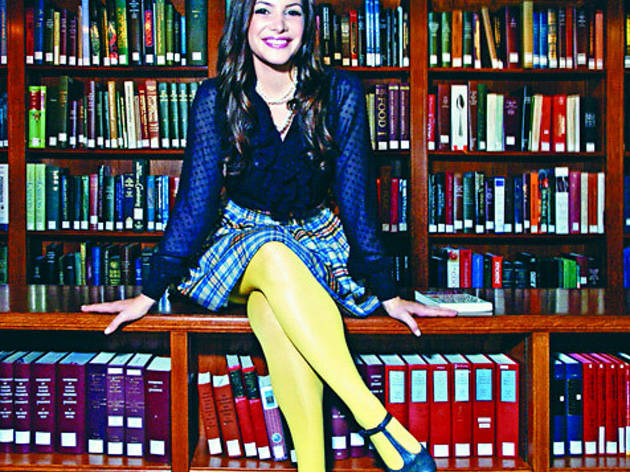 9/23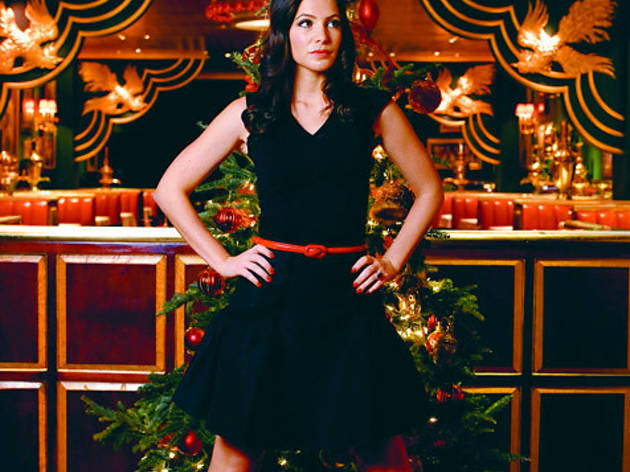 10/23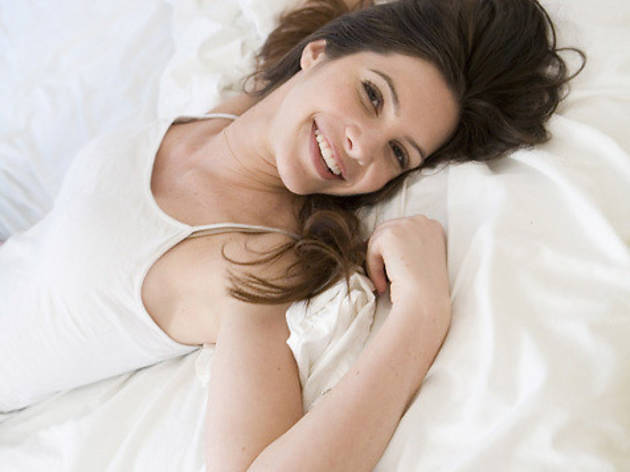 11/23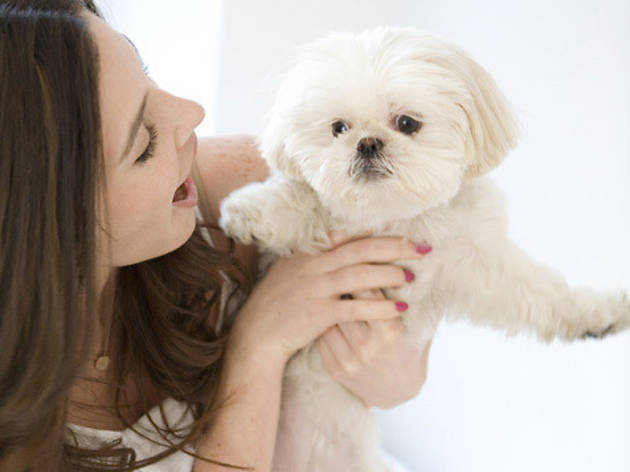 12/23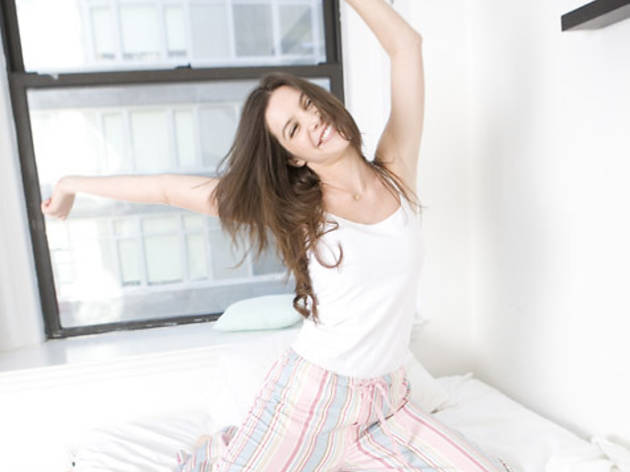 13/23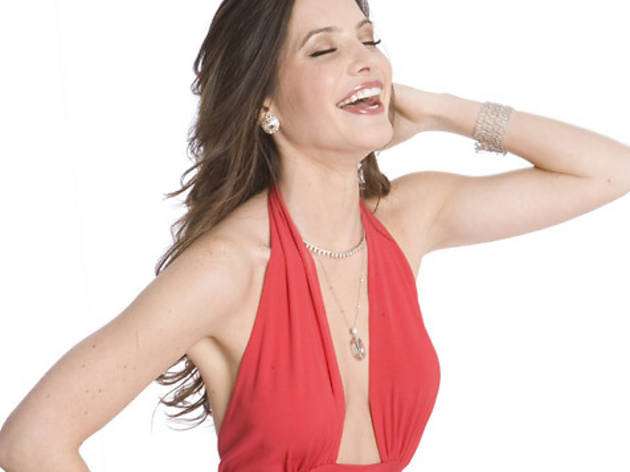 14/23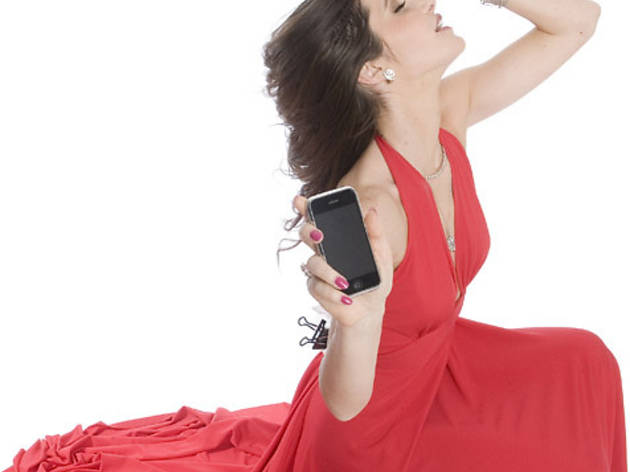 15/23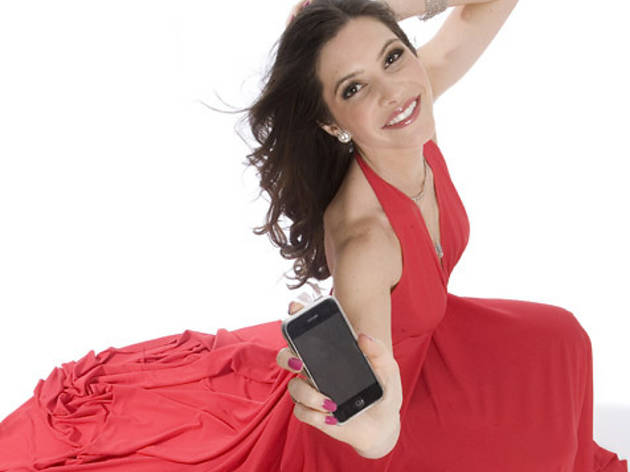 16/23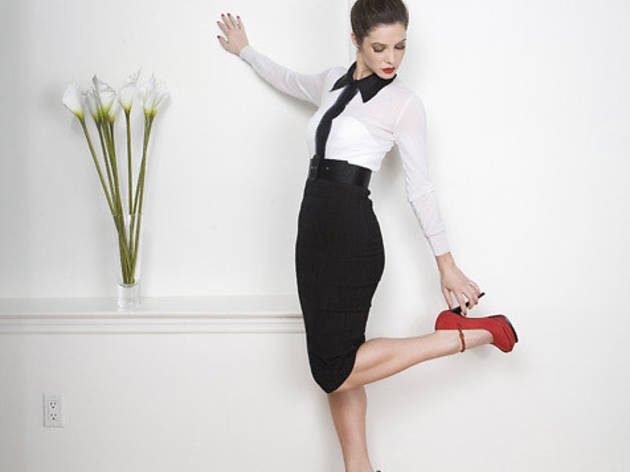 17/23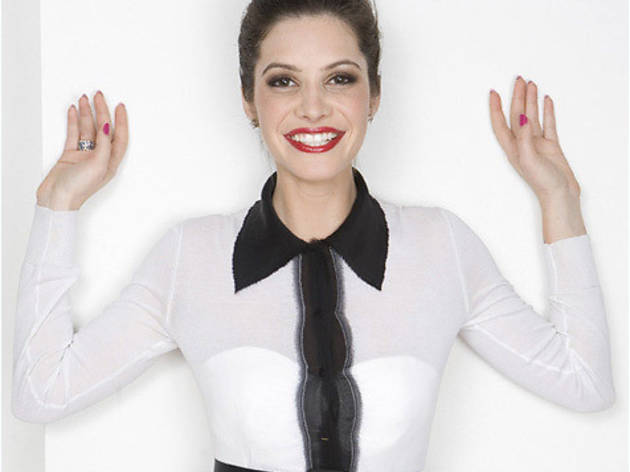 18/23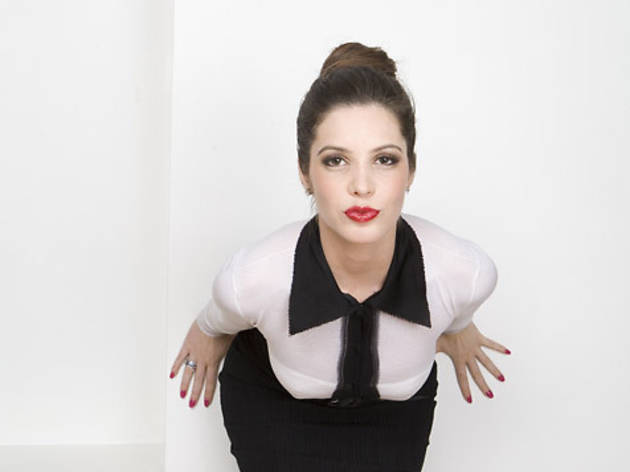 19/23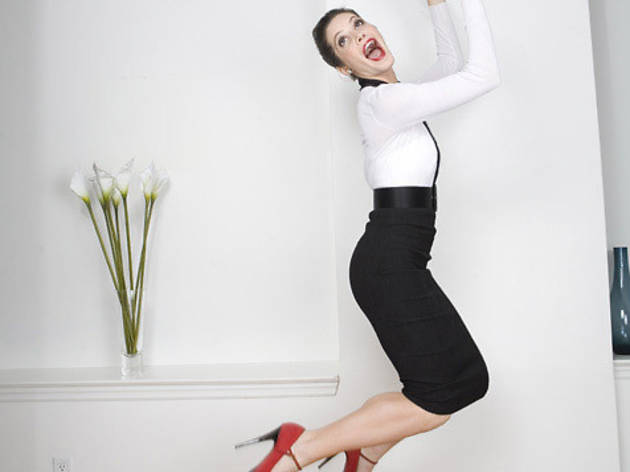 20/23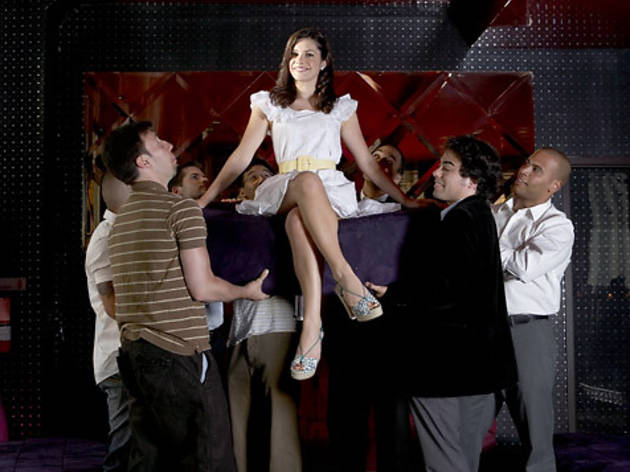 21/23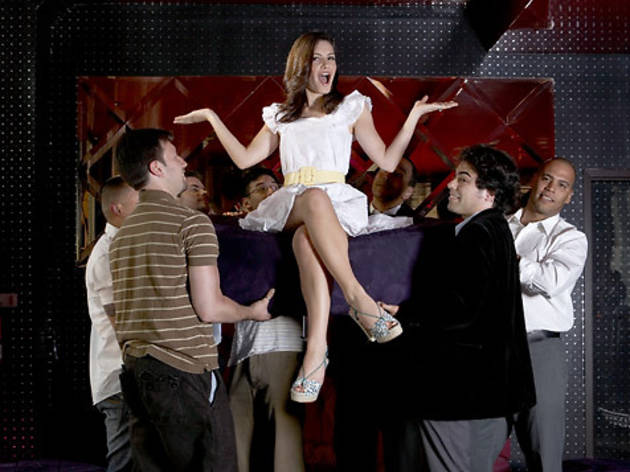 22/23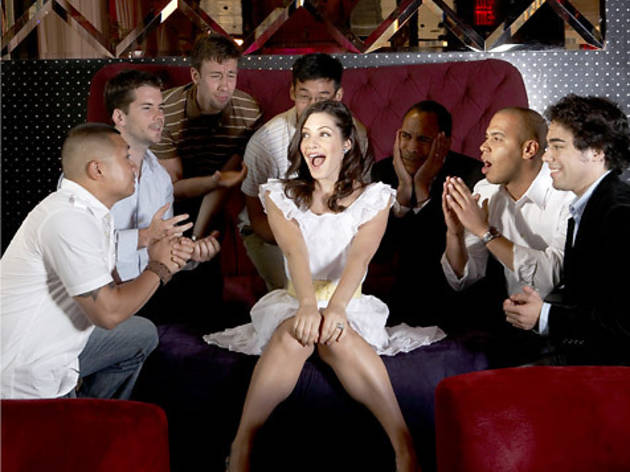 23/23
Our relationship with dating columnist Julia Allison is over. It has been for months, if you haven't noticed. In fact, we've already moved on: Next week, we're launching a Julia-free Sex & Dating section in the back of the magazine, featuring real-life datable singles, naked readers and Jamie Bufalino.
Turns out, she's happier without us. In the two years since Allison, 28, started here, plucked from the dung heap of amNewYork, she went from Star magazine talking head to Wired cover girl, mostly thanks to the power of her own self-promotion (and despite, or because of, frequent attacks from Gawker). With her dating column, she also generated the most reader letters—pro or con—of any TONY writer.
These days, Allison appears on NBC's New York Non-Stop lifestyle show TMI Weekly and relays insights on her NonSociety website. I interviewed her on the phone from her home in Hell's Kitchen.
RECOMMENDED: Full list of Hot Seat interviews
So, when we hired you—what were we thinking?
[Laughs] "What were we thinking!!!" I was hired to shake things up. At the beginning of my tenure, there was the question as to whether I was a quote-unquote expert. Who is an expert in the strange machinations between two individuals? No one. So what I tried to do was have a different perspective. To talk about the ways in which we do date and the ways in which we shouldn't date. That's why I was brought on board. Either that or it was the condom Halloween costume.
I think our old editor, who hired you, saw an opportunity for headlines, but also saw you tapping into a vein at that time—when sharing about one's life could be deemed helpful rather than nauseating.
Right, and now we've discovered that that simply is not the case. [Laughs] No, I still believe that people relate best to anecdotes, in the sense that when someone shares a dating story, particularly one that's horrific, we feel better because we're not alone. Dating is a petri dish for learning about human behavior.
In your column, you wrote mostly about your own petri dish, casting yourself as...
I used anecdotes about myself, but people always assumed it was me chronicling, in minute detail, my actual dates. But it was never that. It was always, Hey, I noticed that this happens. How do you feel about it?
Yet there were two charges against you: One was that you were using the column to promote your own celebrity.
Oh yeah, because writing a dating column for Time Out New York—clearly that's the fastest way you become a celebrity!
And two, they thought you were vapid. With no valid insights.
Right. There's a knee-jerk bias against dating columns. Let me rephrase that. There's a bias against treating a dating, love and sex column with seriousness. I wasn't writing about war, but when you get dumped, it's all you can think about. So I figured the worse the personal occurrence, the better the anecdote.
Will you still be single when you're 40?
Um. Well. Everyone goes through stages. I get hives thinking about marriage right now. I love being single. If I thought, I'm gonna get dumped three times a year for the next 40 years, I might not be as thrilled.
You know what could prevent that from happening? Lose the dog.
[Laughs, calls to dog] Lilly, did you hear that? [Back to me, dryly] She's gonna take a dump on Time Out New York now. No, it's not the dog that's the problem. It's my apartment. It's like walking into a giant tutu. But you know what? I don't care, because I like it. And that's the best part about being single. I have tutus hanging on my wall and a canopy bed that's fit for a seven-year-old with Princess Bride fantasies, and you know what? That is so fine. Because I am single. I had a guy say to me that no man could last more than 24 hours in my apartment and to that I say, Thank God. I want them out after five hours.
JULIA'S FAVORITE COLUMNS
On daters with bad attitudes, December 13-26, 2007: "So, for all of you who complain that there's no romance in the city, start taking chances. We're all so overly concerned with rejection that we miss out on opportunities. ... Dating is a lot like photography. If you take 20 pictures, you'll like one or two. If you have 20 dates, you'll probably end up with the same ratio. ... Love success is mostly attitude, anyway. The No. 1 problem with dating in New York is what I call a depressimistic mentality: cynicism and self-defeatism. And it's sad because it's a self-fulfilling prophecy."
On breaking up in the net gen, March 13-19, 2008 "The old adage of 'Don't start a fight with men who buy ink by the barrel' has morphed into, 'Don't start a fight with women who have a DSL line. This, my laptop-toting comrades, is the future: Online Relationships 2.0. And it should come with a warning label like that sad broken heart that appears when you change your Facebook status from 'in a relationship' to 'single.' It's a dangerous broadband world out there, and a few unflattering photos in your Google Images cache are the least of your worries."
On her grandmother watching Sex & the City, March 27–April 2, 2008: "'Of course, I identify with Charlotte the most, but even she's promiscuous!' says my grandma. There you go, ladies. We're an entire generation of sluts in the eyes of our grandparents."
Julia is, in fact, still single. "Put that at the end—wouldn't that be funny? 'Still interested in Julia? Still? My God, you're desperate.' And then I meet my husband."
You might also like
See more Hot Seat