Heads up! We're working hard to be accurate – but these are unusual times, so please always check before heading out.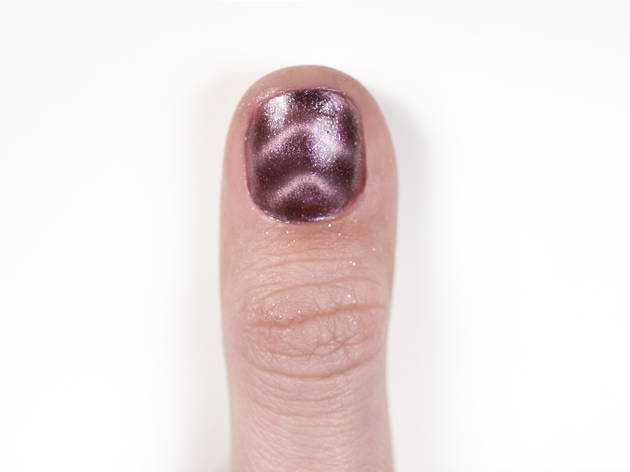 1/6
Deborah Lippmann Magnetic Wave Design (lippmanncollection.com) The promise: You should see a wavelike, metallic-colored pattern after holding the included magnet over two coats of polish for ten seconds.The results: Of the three kits available, we tried the most affordable option ($29 for three mini bottles instead of $36 for two regular-size ones) in Magnet Appeal, which featurs black, navy and raspberry shades. (The latter was our favorite.) Each set contains a magnet with a tiny lip on the side, perfect for setting onto the cuticle while the wave is taking effect. Hold the magnet close to the nail while it's still super wet, but only for the ten seconds recommended: any longer and the wave starts to blur. The trippy design came out as promised—with a little practice. Our take: The set is on the pricey side since you can't purchase the polishes individually, and we wish the magnet was in the cap for easier transportation. Still, Lippmann makes some of the most vibrant colors around, and if you've got the patience, the results are worth it.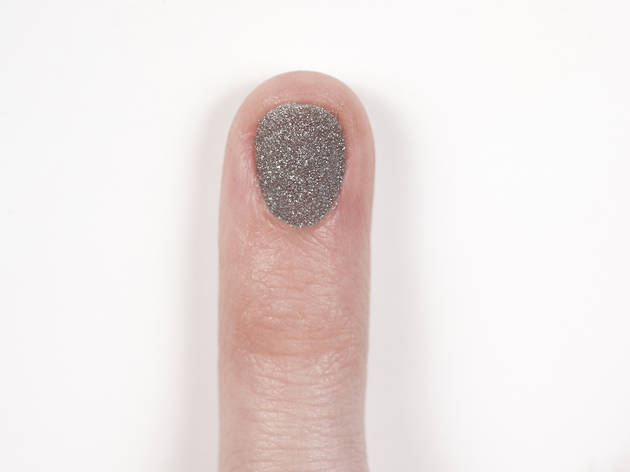 2/6
Zoya PixieDust (zoya.com), available Feb 1 The promise: Expect a matte version of your favorite sparkle polish. The results: Having had enough of ultra glittery nails, we were stoked to try this more subtle look. Of the six shades offered, we liked the icy blue Nyx and mint green Vespa the best (mostly because we have spring fever). The results were almost exactly as advertised, and required little effort. We tried it both with and without a base coat and ended up favoring the finish most when it was applied to a plain nail. Our take: We got the best look by allowing the polish to dry completely in between coats. The rough texture might be a little jarring if you're used to shiny digits, but since bottles are only $9 each (just $1 more than normal Zoya polishes), it's a fun, fast way to break out of a nail rut.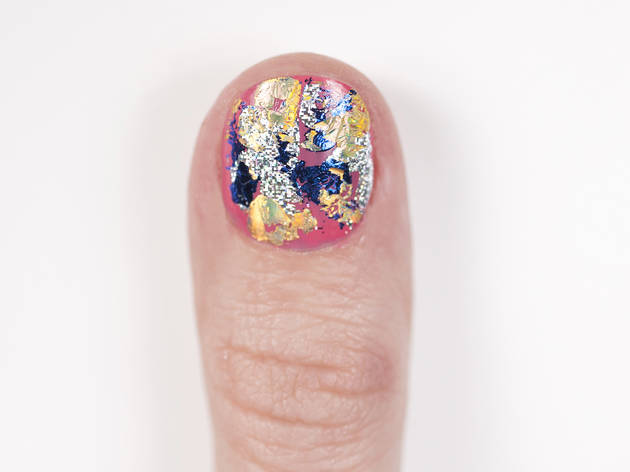 3/6
Ciaté Very Colourfoil Manicure (ciate.co.uk; sephora.com) The promise: You should have standout, glam digits that look as if metallic foil was professionally tacked on. The results: We didn't have much hope for this daunting set, which comes with a polish color, mini glue pot and six shades of foil sheets, but it ended up being one of the easiest and most enjoyable to apply. We tested the bright-pink Carnival Couture kit, but more toned-down white (Wonderland) and teal (Kaleidoscope Klash) shades are also available. After letting two coats of polish dry, we dabbed a bit of the glue on our nail bed and let that turn into a clear, pasty texture. After experimenting with each sheet, we got an eye-catching, jawbreakeresque mani that looked like it cost double the kit price.Our take: This is the most versatile of all the sets we tested, which makes forking over $19 totally worth it. There really is an unlimited number of styles you can create with the foils, and you'll look like much more of a pro than you really are. It's also the most DIY-friendly, since it's hard to screw up.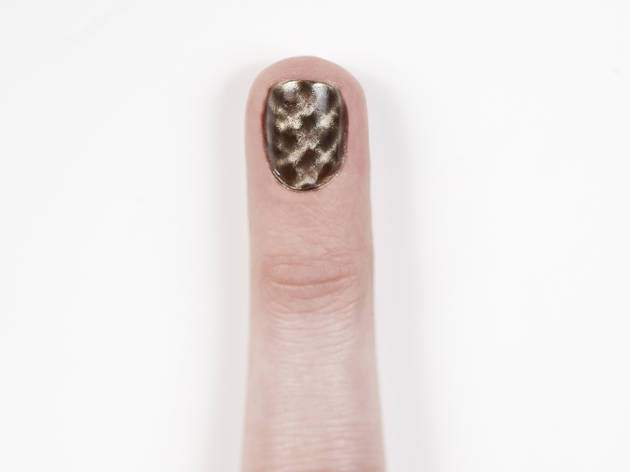 4/6
Essie Repstyle collection (essie.com) The promise: A snakeskinlike pattern should emerge after holding the included magnet over wet polish for five to ten seconds.The results: Of the six available shades, the two that resulted in the clearest scale pattern were the namesake Repstyle (bronze) and Crocadilly (hunter green). Though we loved the navy blue Snake It Up hue, the reptilian pattern didn't show up as clearly as we had hoped. The application process was a bit problematic: You need to be lightning-fast with the magnet and hold your hand steady to get the right look. And while we were able to get the motif to appear in its entirety on small nails, the sides of our thumbs never quite came out right. The closest we came was when we painted each vertical half of our nail separately, focused the magnet on that area, then repeated the process on the other side.Our take: At $11.25 a pop, these polishes aren't the cheapest buy, but they still beat forking over $150 to $270 for the real-deal snakeskin manis at Spa Martier (1014 Second Ave between 53rd and 54th Sts; 646-781-9758, spamartierny.com). And even if you mess it up, the pattern takes on a mottled appearance that adds visual interest to your digits.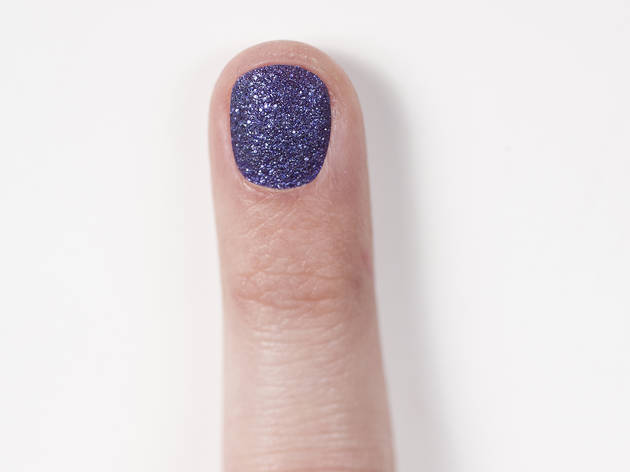 5/6
Mariah Carey by OPI Liquid Sand (opi.com) The promise: You should get a slightly craggy matte finish resembling sparkly grains of sand.The results: We half expected this one to come out looking like your average drugstore polish, but we were pleasantly surprised when the black shade we tested (Stay the Night) dried to reveal a pebbled texture flecked with chunky red metallic glitter.Our take: If you're a traditionalist who prefers an ultra glossy look, you probably won't be a fan of this series (there are also purple, bright blue and cherry red varieties). But since these shades don't require any fancy tricks and they're the same price as normal OPI colors ($9), they're ideal for nail-art novices looking to switch up their routine.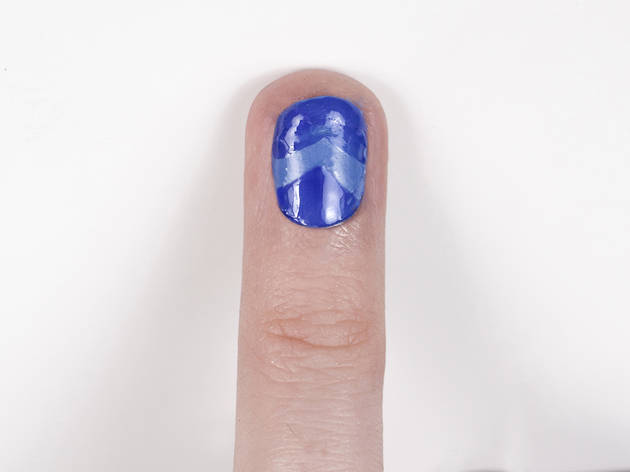 6/6
China Glaze Tranzitions (chinaglaze.com) The promise: With the simple application of any clear top coat, the bottled shade will become a completely different color.The results: Just as billed, all it takes is a slick of transparent topper to turn periwinkle into royal blue (Modify Me) or shimmery charcoal into deep purple (Shape Shifter).   Our take: These six shades ($7 each) are pretty much foolproof, and you can use them to create myriad designs, from simple chevrons (as we did) to two-tone French manis and polka dots. A lack of creativity (or at least an active Pinterest account) will be all that's holding you back from nail-art glory.
Nails at home: six new polish collections get put to the test
Is it worth doing your nails at home if you want funky nail art? We sampled a half-dozen new lacquers, from magnetic snakeskin to matte glitter, to find out.
nail art
seemed to be dying out, the release of several DIY kits and textured polishes set off a new frenzy. But which ones let amateurs pull off cool nails at home, and which should be left up to beauty experts at local
salons
?
Time Out
tested six contenders to find out what's worth your time (and cash).
RECOMMENDED: New York spas guide 2013