New York City closet tour: Vintage-store owner Amy Yee
The vintage–e-shop owner fills her Williamsburg studio with treasures from decades past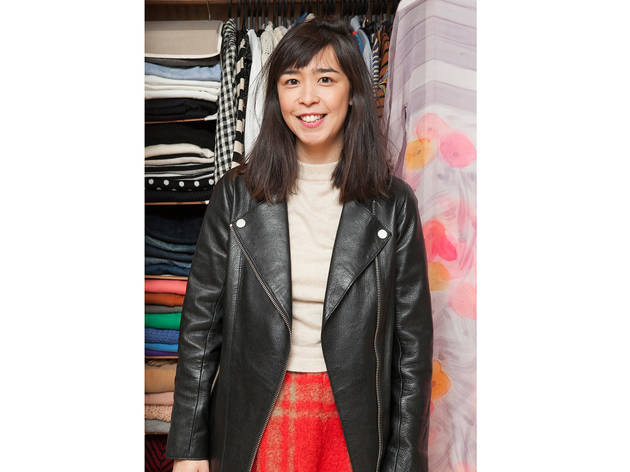 1/24
Photograph: Lauren Spinelli
For the past 16 years, Amy Yee has spent almost every day scouring thrift stores, estate sales and flea markets, searching for vintage gems. After a stint selling on Etsy and at the Brooklyn Flea, she set up a studio in Greenpoint and started her e-shop, Maeven (shopmaeven.com), in 2012. Each week she lists up to 50 new items, every one meticulously restored and cleaned. "I look for wearable pieces that fit into a modern wardrobe," she says.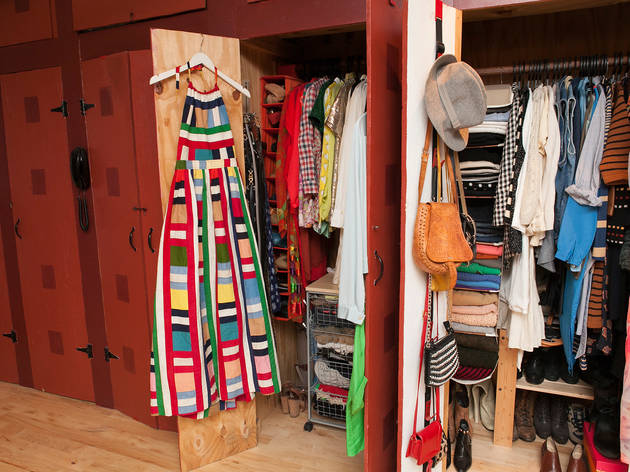 2/24
Photograph: Lauren Spinelli
Yee's 800-square-foot Williamsburg studio is packed with her treasures from decades past. She purchased the previous renters' wall of built-in closets, which offer storage space where there was previously none. To keep from overcrowding, Yee says she swaps out her clothes twice a year, alternating between spring-summer and fall-winter.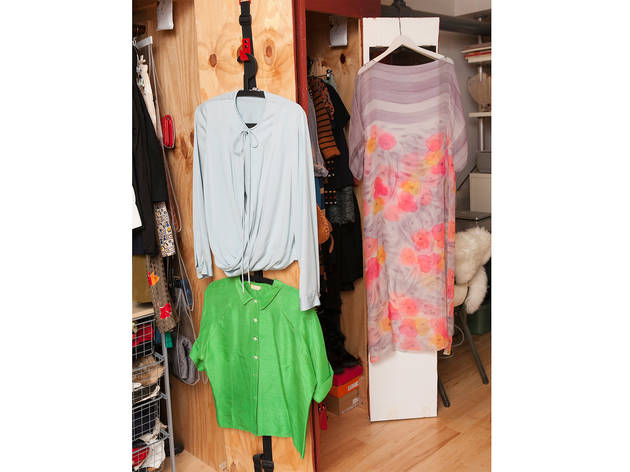 3/24
Photograph: Lauren Spinelli
Solid-colored silk blouses are abundant in Yee's closet. These two styles—a long-sleeved Diane von Furstenberg (dvf.com) and a boxy '50s top—are currently in high rotation. Also on display is a hand-painted kimono dress from Goodwill (locations throughout the city; visit goodwill.org), which she scored for less than $10. "This is one of my favorite things that I found for nothing," she boasts.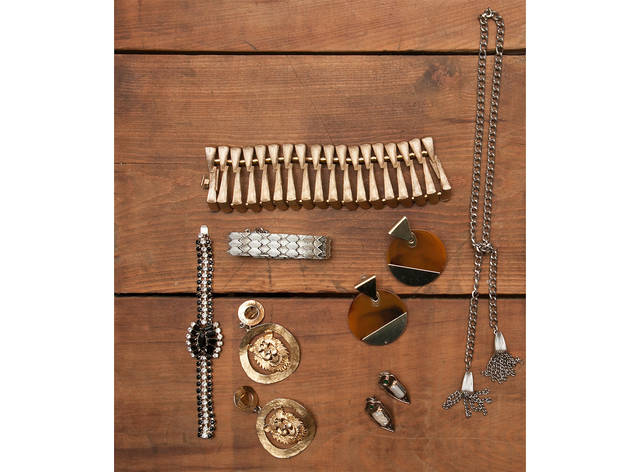 4/24
Photograph: Lauren Spinelli
Yee doesn't wear much jewelry, but holds on to sculptural costume baubles that make for fun add-ons, such as her "going-out earrings," a pair of lion-shaped gold danglers she bought on eBay (ebay.com).
5/24
Photograph: Lauren Spinelli
"I am in love with this statement necklace," Yee declares of her flea-market find. "It's crafted from different shapes and slivers of wood, and has a very geometric feel."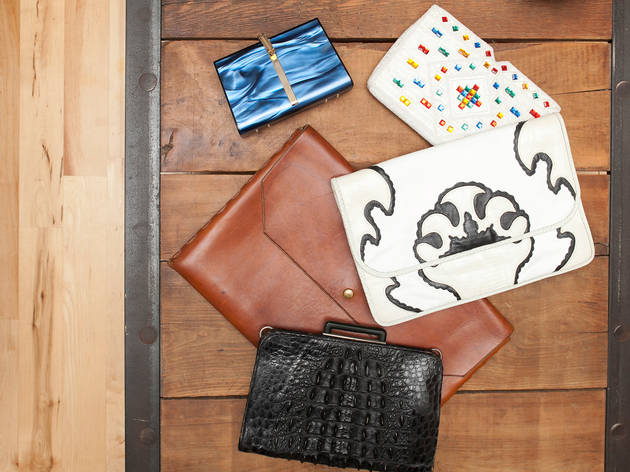 6/24
Photograph: Lauren Spinelli
"They look like little sculptures," enthuses Yee on her affinity for clutches. Among her favorite thrifted bags are an oversize hand-stitched leather style she plans to use as a laptop case, which has "a great patina look," and a beaded bag in primary colors that can be "gaudy or glitzy."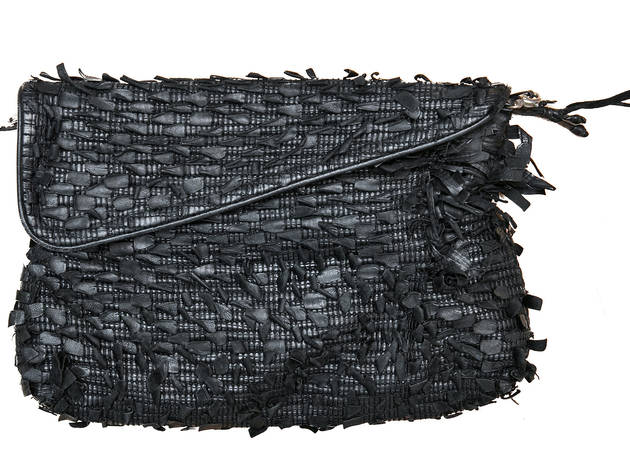 7/24
Photograph: Lauren Spinelli
"This convertible clutch is what I grab the most when I'm going out," says Yee of the bag, which she purchased in high school at a defunct vintage shop in Chicago. "I like the shaggy fringe, it looks really simple at a quick glance, but I think it's really special."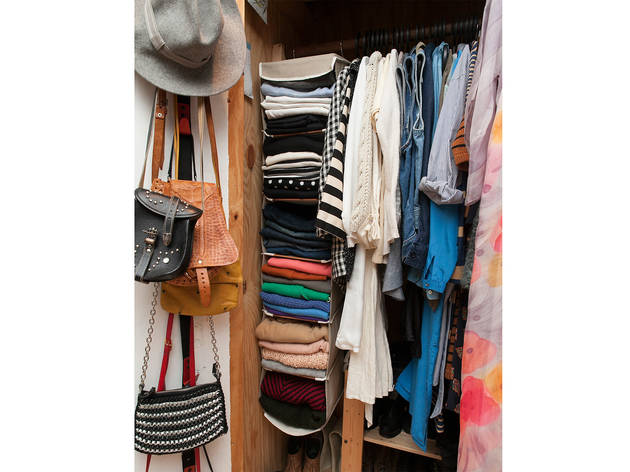 8/24
Photograph: Lauren Spinelli
"I always organize by color, because it's the easiest way to find stuff," Yee says. Hangable canvas shelves from the Container Store (629 Sixth Ave between 18th and 19th Sts • 725 Lexington Ave at 58th St • 212-366-4200, containerstore.com) also allow her to sort knits by hue.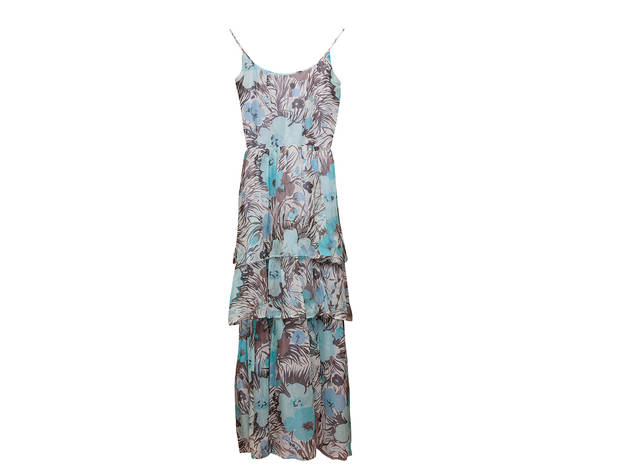 9/24
Photograph: Lauren Spinelli
"This has been my go-to dress to wear to weddings," Yee notes of the frock she bought on her honeymoon in Paris. "It's from a vintage store that takes old fabrics and remakes new pieces."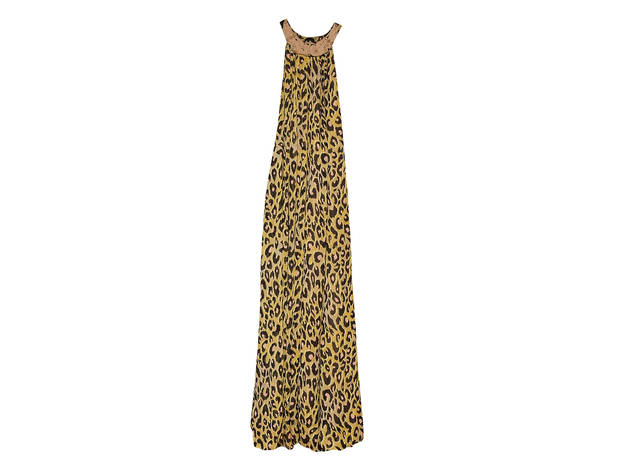 10/24
Photograph: Lauren Spinelli
"I think animal print is a staple," Yee states, referring to this H&M dress. "It was completely sheer, so I put in a lining," she recalls.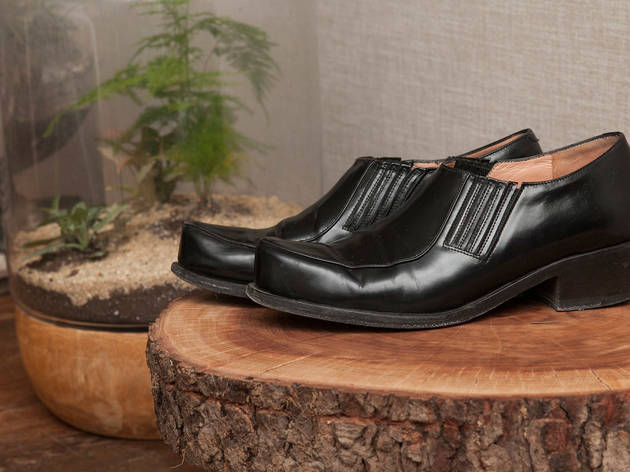 11/24
Photograph: Lauren Spinelli
Robert Clergerie shoes (robertclergerie.com) from Creatures of Comfort(205 Mulberry St between Kenmare and Spring Sts; 212-925-1005, shop.creaturesofcomfort.us) sit on a wooden slab, which was used in her wedding. "I wear them every day, they match with everything," she muses, "and I'm not a big a heel person, I like flats."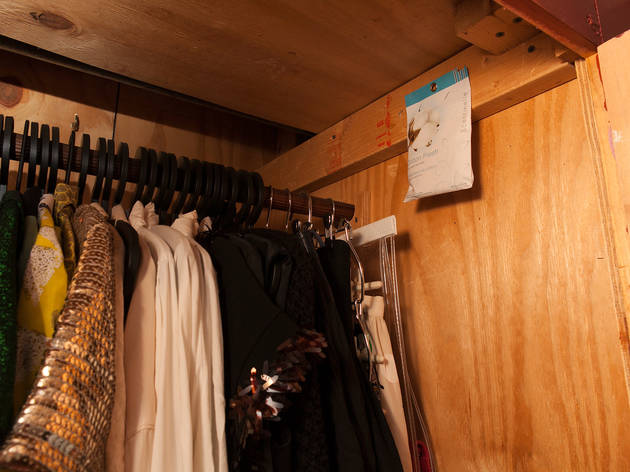 12/24
Photograph: Lauren Spinelli
Yee's not loyal to one brand of hangers, and even admits to sometimes putting thin knit tops on drycleaner hangers to save space. She staples a cotton fresh-scent bag from the Container Store to her wooden closets to keep odors at bay.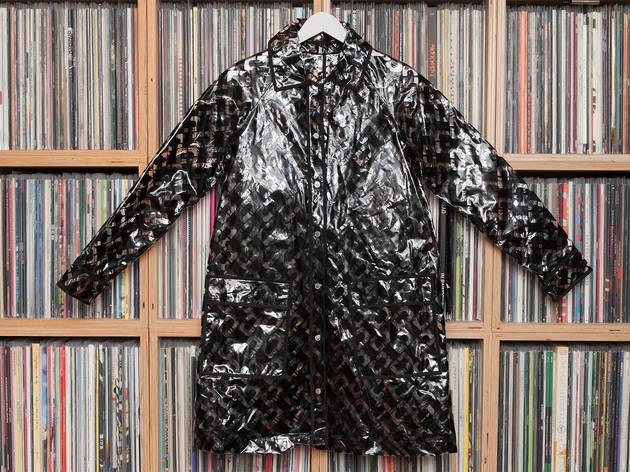 13/24
Photograph: Lauren Spinelli
A vintage see-through raincoat stands out against Yee's husband's record collection. "It's so quirky, it would be fun to wear on dreary days," she says.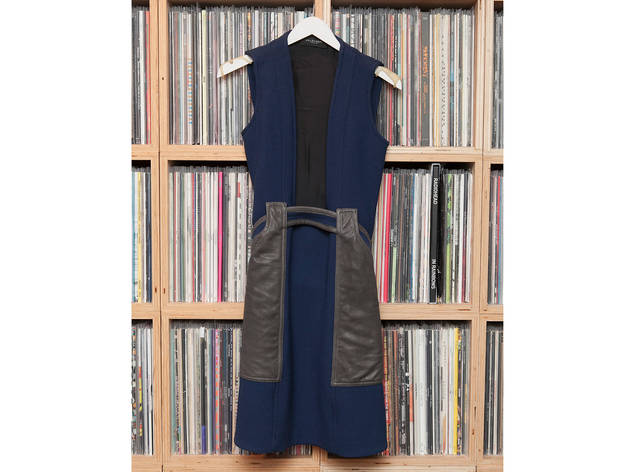 14/24
Photograph: Lauren Spinelli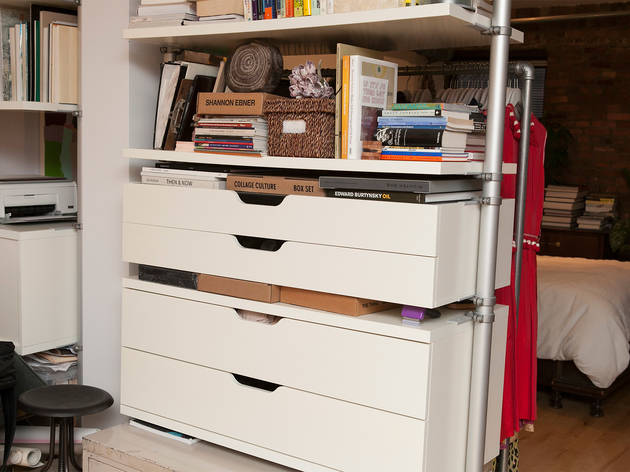 15/24
Photograph: Lauren Spinelli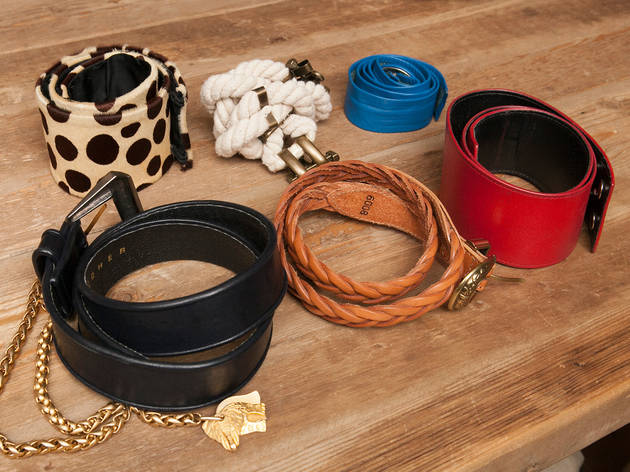 16/24
Photograph: Lauren Spinelli
"Belts are one of the cheapest things you can find if you're buying vintage," Yee reveals. She stores them in a clear plastic bin for easy access.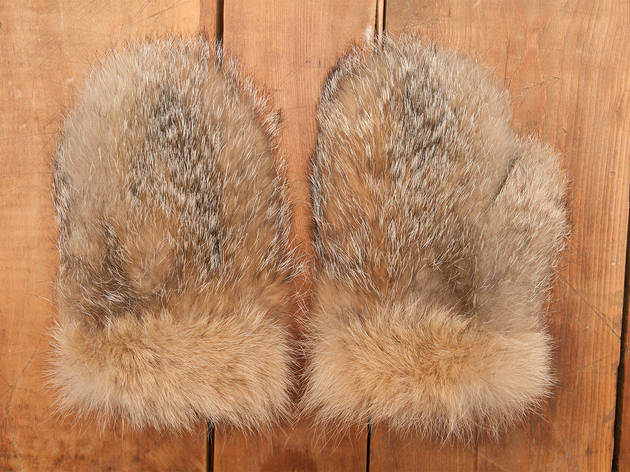 17/24
Photograph: Lauren Spinelli
The vintage enthusiast stumbled across these coyote-fur mittens on Etsy (calfdr.etsy.com). Elmer, a retired cattle raiser in Minnesota, picks up roadkill and turns it into accessories. "They are totally weird, but keep me toasty," she admits. "It's the only fur thing I own."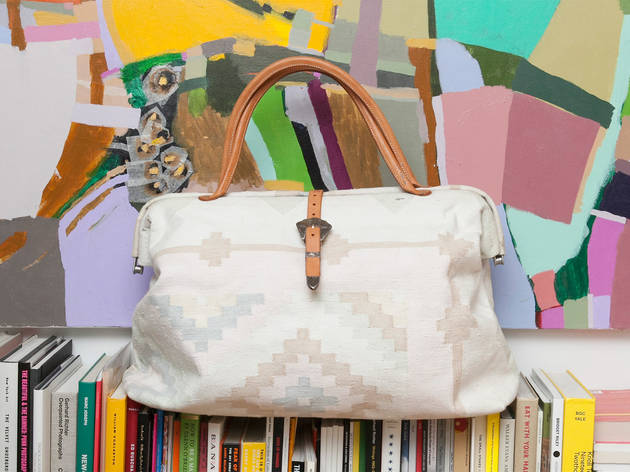 18/24
Photograph: Lauren Spinelli
"It's a little bit Mary Poppins, a little bit Southwest, and is made with good-quality leather and sterling-silver hardware," she muses of this overnight bag, which she discovered at a flea market. Yee, a former art-gallery director, painted the large-scale image above the bookshelf. "Many vintage pieces—both in my own closet and what I buy for my online shop—feel like artworks in their own right," she explains of how her former career intertwines with her current one. "They truly are one of a kind, either because they were custom-made or feature tailoring and hand-stitching that you just don't find today unless you're buying couture."
19/24
Photograph: Lauren Spinelli
A clothing rack from used-furniture store Two Jakes (320 Wythe Ave between Grand and South 1st Sts, Williamsburg, Brooklyn; 718-782-7780, twojakes.com) helps with "closet spillover," Yee says. "Right now it's filled with coats and chunky sweaters, and in the summer it's packed with dresses." Yee has a penchant for statement-making toppers. "In the winter, sometimes it's the only thing people will see."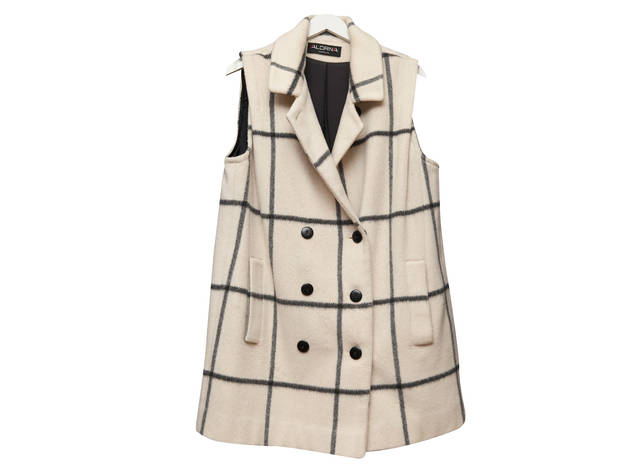 20/24
Photograph: Lauren Spinelli
"I made this vest out of a thrifted coat from the '80s," shares Yee. "I was instantly attracted to the windowpane print on it, but there were these hideous sleeves and gigantic shoulder pads; it's much more wearable without them."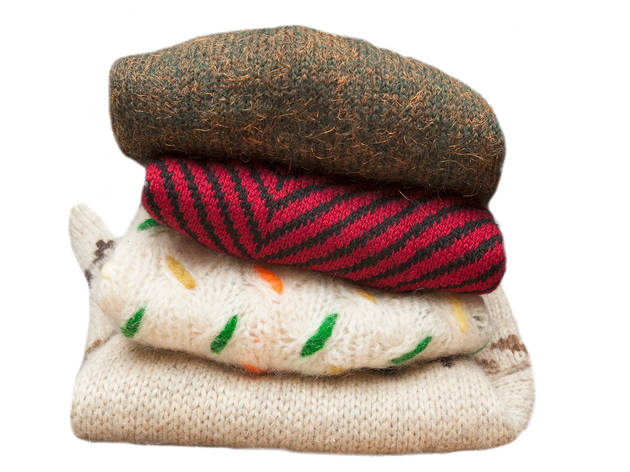 21/24
Photograph: Lauren Spinelli
"I've fantasized about becoming a knitwear designer," Yee reveals, explaining her tendency to buy knits in interesting textures and patterns. A notable coup is a shimmery sweater with copper thread woven throughout, "I've never seen that before," she adds.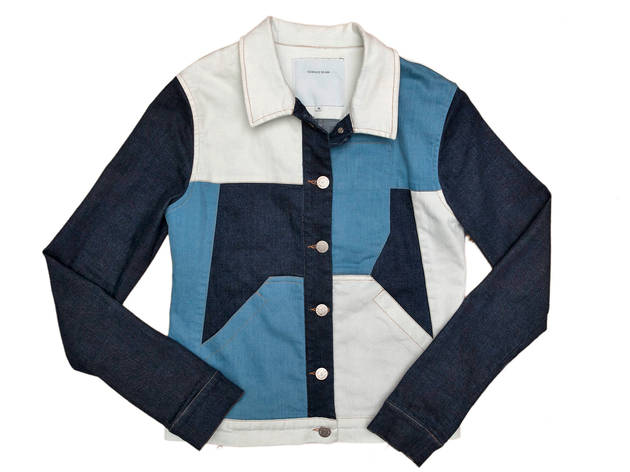 22/24
Photograph: Lauren Spinelli
An on-trend denim patchwork jacket from Surface to Air(27 Mercer St between Canal and Grand Sts; 212-256-0340, surfacetoair.com) is one of the select few new purchases Yee has made.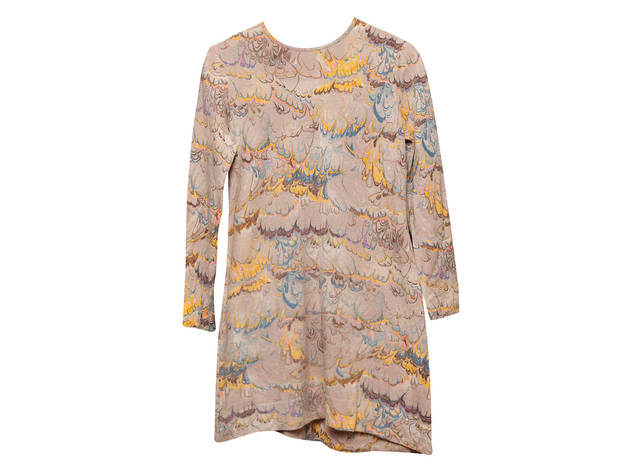 23/24
Photograph: Lauren Spinelli
"The marbling pattern on this dress is so special, it reminds me of how much I loved to make marble paper as a kid," she says of the thrift-store purchase. "The previous owner shortened the dress so it fits me perfectly, a bonus considering how many things I alter to fit."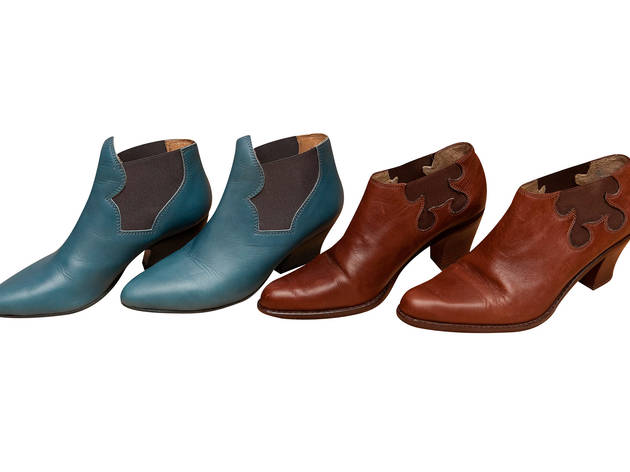 24/24
Photograph: Lauren Spinelli
Yee said she had to buy these brown ankle boots with elastic detailing because they were so similar to a pair in blue she bought at Acne Studios. "It gets me excited when I find vintage pieces that are similar to what's being sold in stores now," she says.
Amy Yee travels the country to find the best pieces to stock her vintage shop, and her closet reaps the benefits. She makes the most of her small space by storing extra clothes on a vintage rack from
Two Jakes
, and stashing accessories in a room-dividing cabinet from
Ikea
. She proves
vintage
doesn't have to be pricey by showing us some of her favorite scores from Goodwill and eBay.
Her favorite NYC stores
Acne Studios33 Greene St at Grand St; 212-334-8345, acnestudios.com
Yee's entire wardrobe is vintage, except for items she says never existed in the past, including skinny jeans, which she buys exclusively at Acne. "They make the best basics," she enthuses of the sophisticated shop.

Holler & Squall119 Atlantic Ave at Henry St, Brooklyn Heights; 347-223-4685, hollerandsquall.com
"It is hands down my favorite vintage-furniture store," Yee reveals. "Run by a husband-and-wife duo, they do an amazing job at curating their shop, and I frequent often for ideas."

Erie Basin388 Van Brunt St at Dikeman St, Red Hook, Brooklyn; 718-554-6147, eriebasin.com
"This is actually the only vintage-jewelry shop in NYC that I've ever made a purchase from," Yee admits. "I think the shop owner has a really great eye."