Heads up! We're working hard to be accurate – but these are unusual times, so please always check before heading out.
The best shopping day trips from NYC
Sometimes it's worth the trek outside New York to snag killer accessories, vintage goods, and trendy fashions
Just on the outskirts of Gotham, the shopping scene in towns like Ridgewood, New Hope, Bethlehem and Nyack face some pretty stiff competition from NYC stores. While we consider New York City to be the land of the trendiest movers and shakers in the retail world, we discovered a few spots that (almost) uppercut our jewelry, vintage, consignment and indie stores. Yes, we're biased, but y'know, these boutiques are really worth the trip.

RECOMMENDED: All of the best day trips from NYC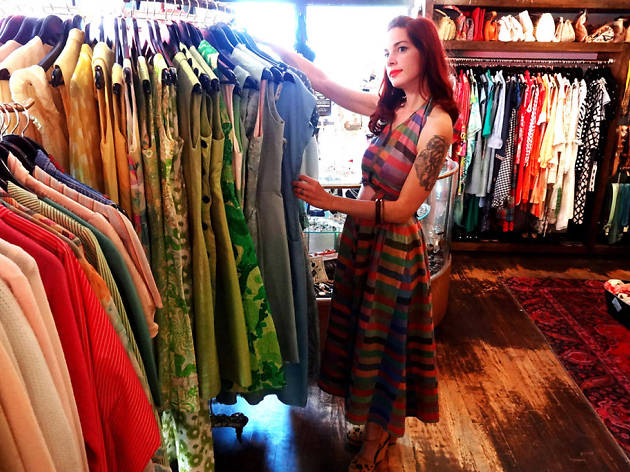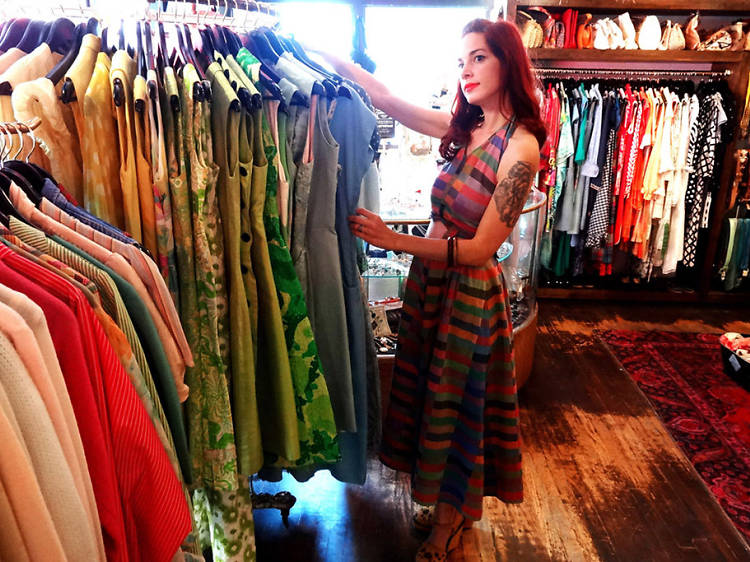 Photograph: Courtesy Warren Franz
Another Man's Treasure (Jersey City, NJ)
22min by car, 30min by train
If vintage is your life, do not hesitate to stop at this Jersey City spot. In fact, the impressive quality and savvy threads might just influence you to move to the Garden State. The beautiful tin-roofed hub is filled with designer and rare retro duds, which stretch back as far as the Victorian Era. You'll find delicate beaded gowns and affordable antique frocks from the '50s, '60s and '70s. But there are also plenty of pricier couture pieces, such as Alaia gowns that would make Cher from the 1995 cult film, Clueless, squeal with glee.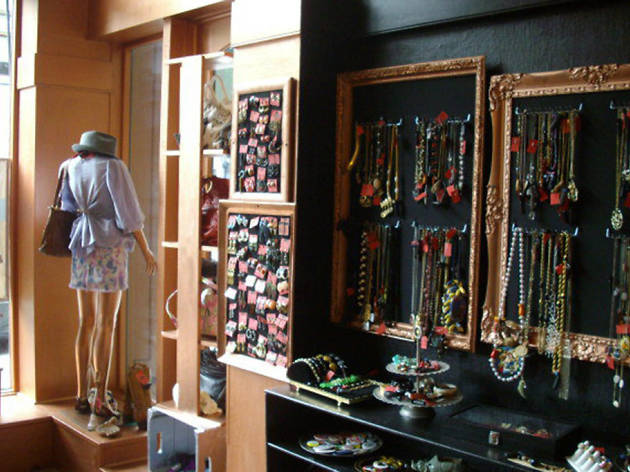 The Attic (Bethlehem, PA)
1 hr 40min by car and bus
Okay, this Bethlehem spot is basically a consignment shop—but it's a really good one. Shop an eclectic mix of accessories, from necklaces and rings to phone cases in the front, and shoes- and clothing-lined shelves and racks in the back. And when you go, we highly recommend you sell a bag full of jewelry that no longer does it for ya. Unlike most consignment stores in the city, this store loves to buy back accessories, so you'll leave with a thicker wallet and probably end up buying a few other used trinkets. One woman's junk is another woman's treasure, right?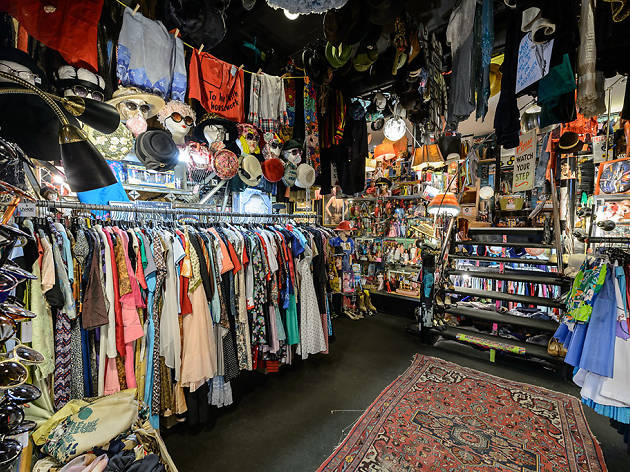 Photograph: Filip Wolak
Love Saves the Day (New Hope, PA)
1hr 30min by car, 2hrs by train
Those who mourned the loss of East Village staple Love Saves the Day can rebound with this second outpost's curated vintage from $20, like '60s mod skirts and '20s lingerie. It's also the perfect go-to spot for one-of-a-kind costumes for Halloween.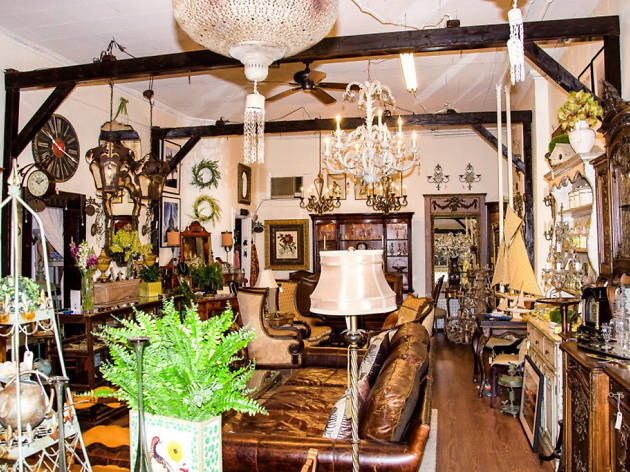 Colin Holmes (Nyack, NY)
1hr by car, 1hr 16min by train
Looking to spruce up your space? This garden and gift boutique sells many potted plants and loads of costume jewelry, but the antique-looking furniture and housewares are totally worth a trip. You could easily wander the shop for hours searching for rustic and modern chairs, entertainment centers, light fixtures or statement art. Our only suggestion? Perhaps it's best you drive because chances are, you won't want to carry a chaise on the train.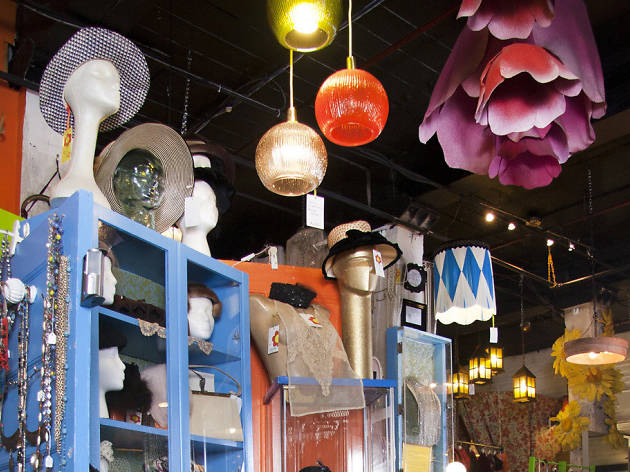 Photograph: Courtesy Revival Vintage Boutique
Revival Vintage (Hoboken, NJ)
22min by car, 35min by train
New York is chock-full of throwback-fashion joints. But let's be real: Good vintage is pricey and often hard to come by since everyone and their mother seems to be on the vintage train these days. If you want to cop cool (and cheap) retro threads, jump across the Hudson to Hoboken's Revival Vintage Boutique. The shop sells designer wares from the 1800s to the 1980s for a buck and up.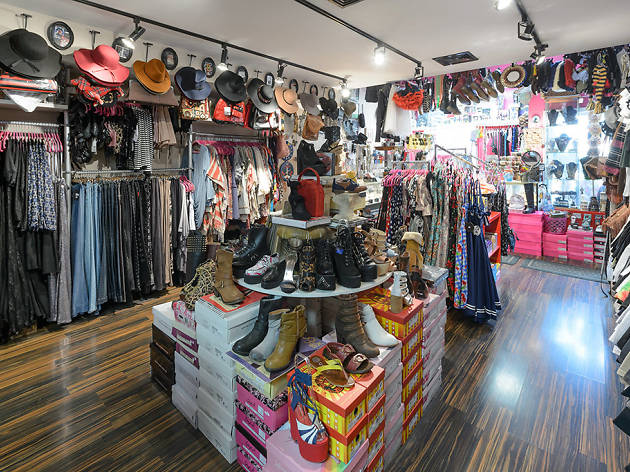 Photograph: Filip Wolak
Thirteen Vintage (New Hope, PA)
1hr 30min by car, 2hrs by train
The city of New Hope stretches along the banks of the Delaware River, with the peaceful waterfront in contrast to the lively crowds of creative and counterculture types, from hippies to bikers, but best of all? Its vintage game is strong—and refreshingly low-priced—and the artists, mostly transplants from New York, have opened up boutiques like Thirteen, with a rocker-girl mix of threads for less than $150, with plenty of I'm-with-the-band statement pieces, like leather shorts and skull-print dresses.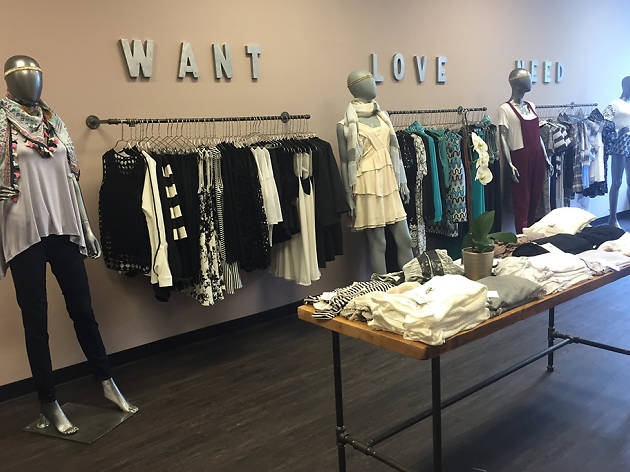 Photograph: Courtesy Shopettes
Shopettes (Ridgewood, NJ)
1hr by car, 50min by train
Originally, this boutique started out as an e-tailer, but the owners decided to expand and open an affordable, quality spot for edgy and clean-cut women alike. Dresses ($75 to $182), tops ($65 to $98), shorts ($48 to $51) and skirts ($78 to $82), which represent the latest and trendiest styles, are lined around the walls of the modern, quaint shop. The helpful staff will gladly give you styling tips and suggestions in case you're overwhelmed by how cute everything is. Just take it all!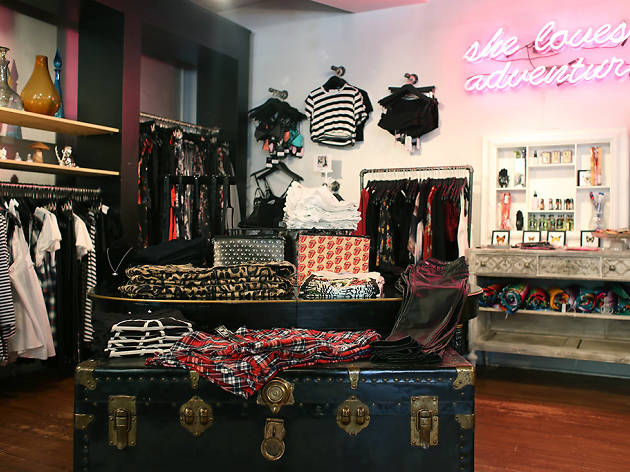 Photograph: Courtesy Jenellie Troche
Gypsy Warrior (Ridgewood, NJ)
1hr by car, 1hr 17min by train
This New Jersey brand gives us major Nasty Gal and Wildfox vibes, which is probably why ladies often flock here for crop tops, floppy hats and chunky platforms. If you're itching for edgy, glam-goth looks and rocker-chick styles, the prices and threads can't be beat. Rebels and fans of all things macabre should grab lacy bralettes ($40), black mini-dresses ($36 to $50) and swimsuits ($30) with "Ride or Die" logos positioned next to "Best Bitches" beanies ($16).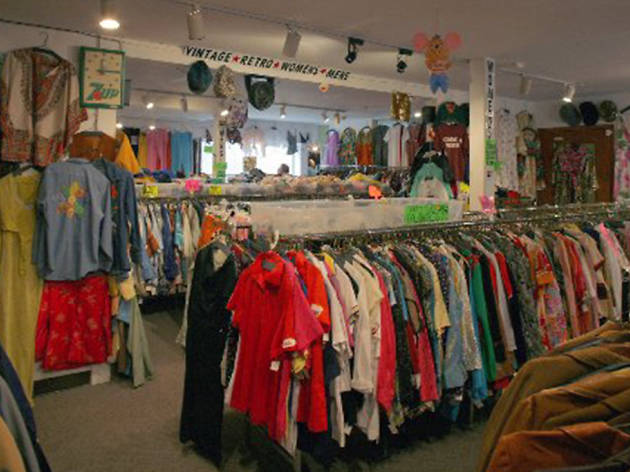 Night Bird (New Hope, PA)
1hr 30min by car, 2hrs by train
New Hope, PA is basically a vintage treasure trove. And you will be hard-pressed to find better deals on throwback threads from the 1960s through 1980s anywhere else. Some shoppers discovered '70s Givenchy shirts ($20) and heavy-leather jackets that range between $50 and $90. And while the space is tad small, there's an even amount of garb for men and women that's easy (not overwhelming) to sift through.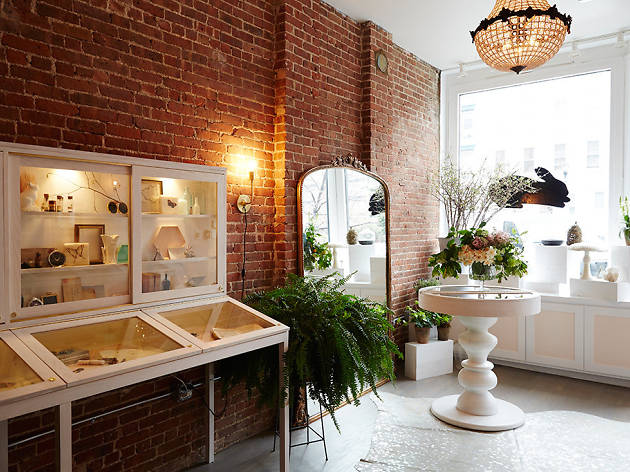 Golden Carrot (Hoboken, NJ)
22min by car, 30min by train
Consider this dreamy jewelry hub the Catbird of Hoboken. Shop owner Nicole Corriher combines indie and dainty baubles—created by a few of our favorite designers like Wwake, Satomi Kawakita and Erica Weiner—that share a display with a medley of holistic beauty products and delicate jewelry holders and containers. The fine jewelry, which ranges from ($55–$3,000), is worth a stop, but it's the light, airy decor that will suck you in.