The Hunger Games products
Prep for the movie's release on Friday 23 with these Panem-inspired items.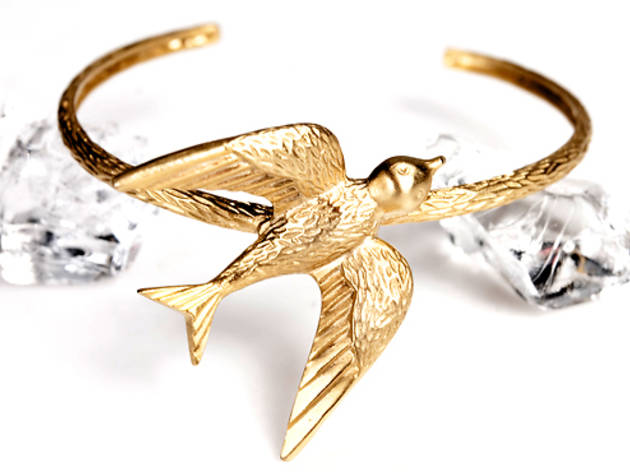 1/11
Photograph: Marielle Solan
We're not sure if Los Angeles jeweler Camille Eddera is a closet fan of the addictive young-adult trilogy, but in our rabid eyes, the bird adorning this graceful bracelet can be none other than the series's symbolic mockingjay. Eddera bird cuff, $156 (normally $195), at eddera.com. Use code "TIMEOUT2012" to receive this discount through Apr 30.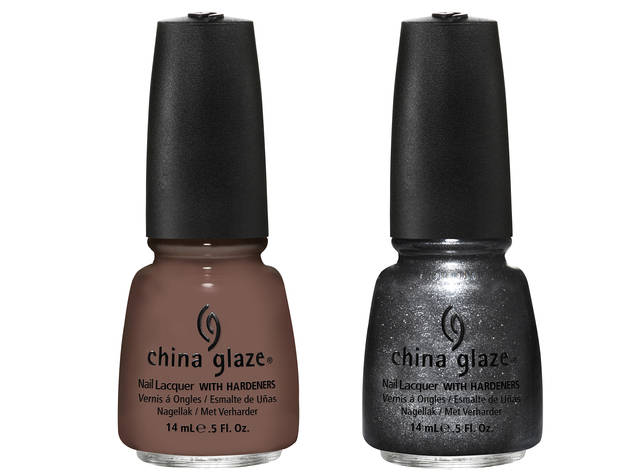 2/11
In honor of The Hunger Games's adaptation to the silver screen, China Glaze has created 12 limited-edition nail polishes—one to represent each of Panem's recognized nation-states and their respective industries. Our favorites hail from Districts 2 (Stone Cold) and 10 (Foie Gras): the former is a silver-flecked matte gray whose resemblance to asphalt accurately references masonry, while the latter is a creamy mauve taupe, meant to reflect the area's livestock economy. China Glaze Capital Colours in Stone Cold and Foie Gras, $7 each, at Ulta, Rego Center, 61-35 Junction Blvd between 62nd Dr and Horace Harding Expwy, Rego Park, Queens (718-699-9004, ulta.com)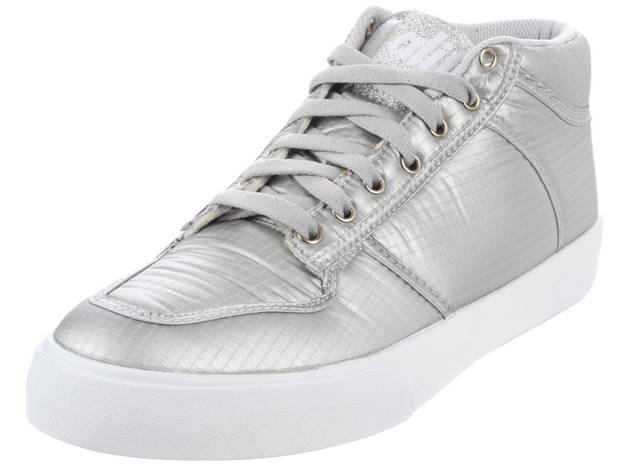 3/11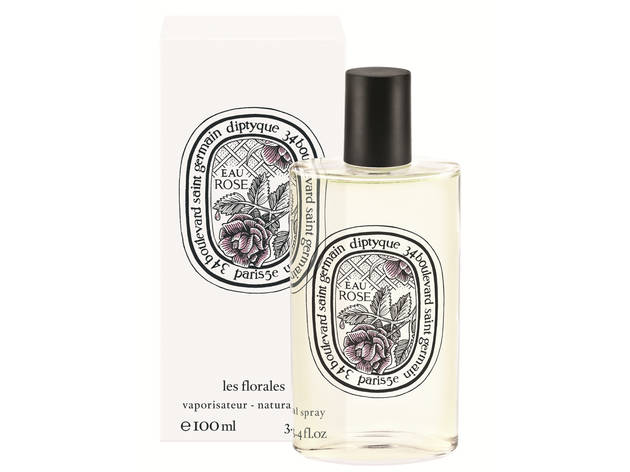 4/11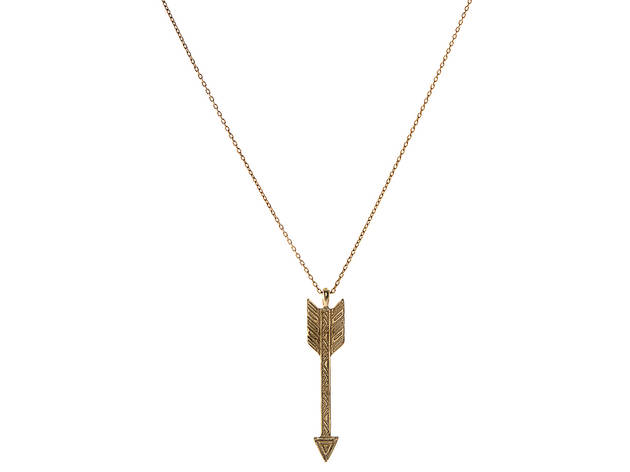 5/11
As an experienced hunter, Katniss knows her way around a bow and arrow, and perhaps our favorite demonstration of her sharpshooting skills is when she skewers an apple right out of a roasted pig's mouth in front of the Gamemakers. This gold-tone engraved pendant necklace serves as a reminder of our heroine's total badassery. House of Harlow 1960 arrow drop necklace, $73, at asos.com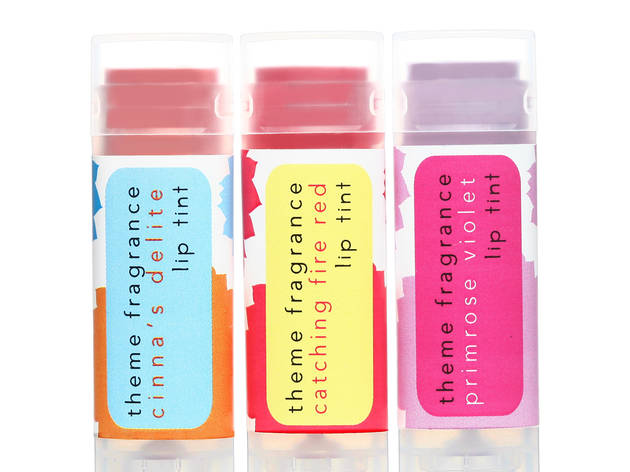 6/11
While the Capitol's citizens find it fashionable to permanently dye their skin, Octavia's pea-green epidermis might be a bit extreme for real life. These fragrance-free tinted lip balms from Brooklynite Elizabeth Morrison are a more palatable, temporary equivalent. The oval-shaped sticks are packed with moisturizing castor oil and beeswax, and leave a subtle swath of color. Theme Fragrance limited-edition Hunger Games lip-tint set (includes Cinna's Delite, Catching Fire Red and Primrose Violet), $20, at themefragrance.com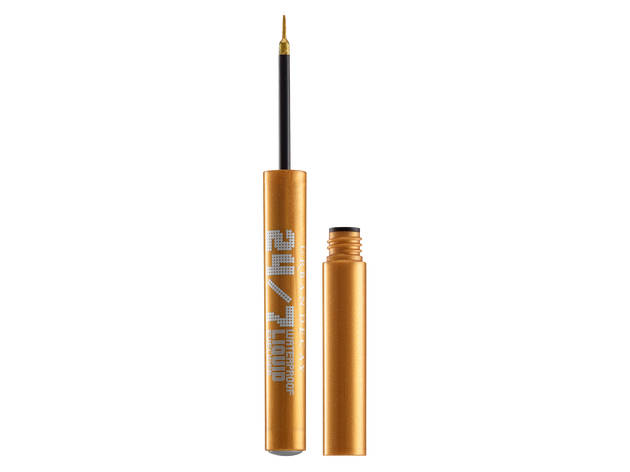 7/11
Cinna would approve of this shimmery gold eyeliner, whose skinny brush and penlike applicator make creating sharp, defined lines foolproof. Use it on your upper lash line for a dazzling, party-ready look that mimics the stylist's. Urban Decay 24/7 waterproof liquid eyeliner in El Dorado, $19, at urbandecay.com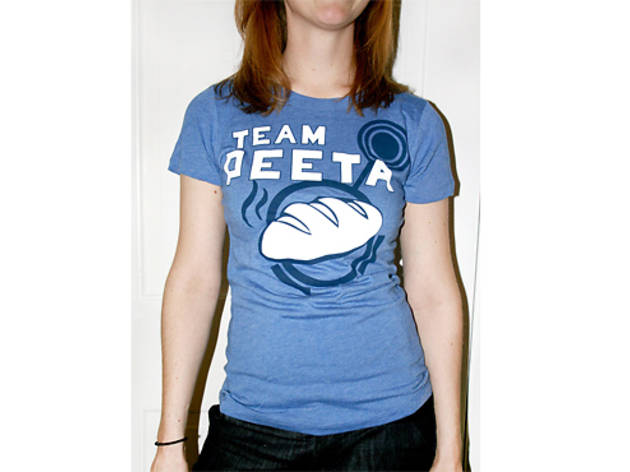 8/11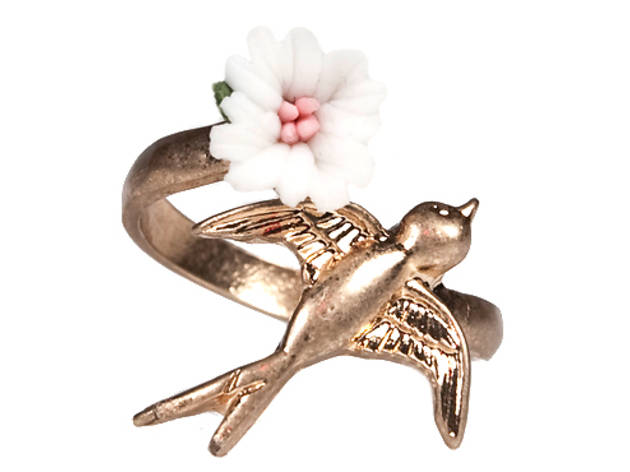 9/11
Photograph: Marielle Solan
Maybe we're seeing mockingjays everywhere, but this affordable ring has the symbol of the Games all over it. Accessorize Pretty Bird and Flower ring, $9, at Accessorize, 329 Bleecker St at Christopher St (212-206-3703) • 41-49 E 14th St at University Pl (212-243-3290) • accessorize.com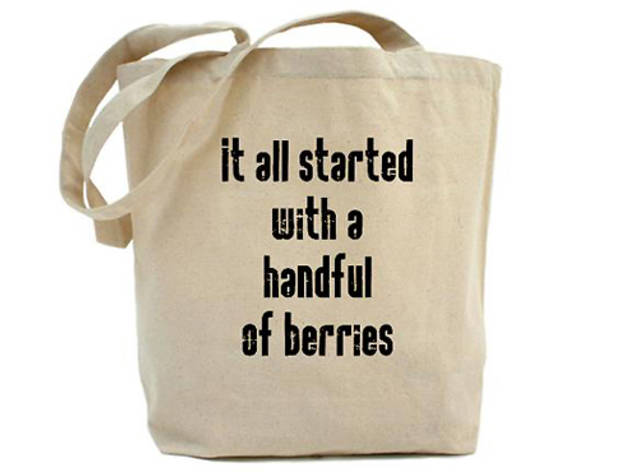 10/11
Spoiler alert: Nightlock berries may look harmless, but the subversive Katniss uses their poisonous juices to start a revolution (and not everyone survives). This canvas carryall will remind you of her brilliant stunt, while being sneaky enough to hide your YA obsession. CafePress Handful of Berries tote bag, $20, at cafepress.com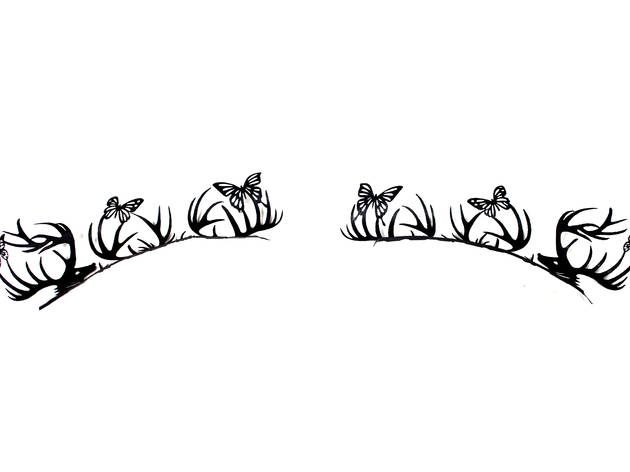 11/11
Photograph: Anna Simonak
The flamboyant style of Effie Trinket, the District 12 escort to Katniss and Peeta, may not work for every day, but these lightweight, paper eyelashes (worn by Elizabeth Banks in the film) are a must-have accessory for any Hunger Games fan's party outfit. From afar, they look like curly falsies, but closer inspection reveals delicate deer head and butterfly designs at the tips. Paperself Deer & Butterfly eyelashes, $9, at Sephora, locations throughout the city; visit sephora.com