Heads up! We're working hard to be accurate – but these are unusual times, so please always check before heading out.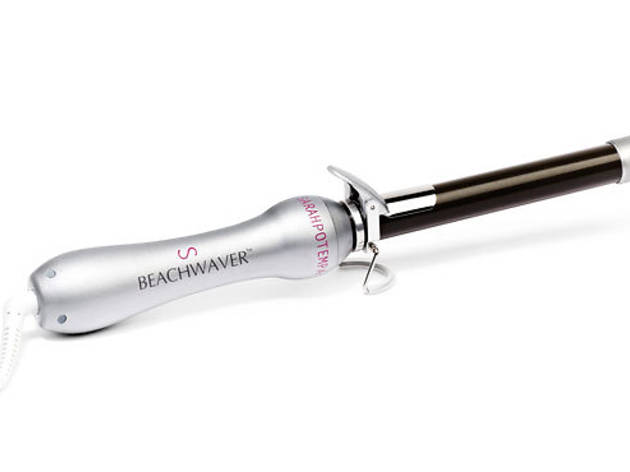 1/4
This magical device is the lazy girl's answer for getting red-carpet-caliber beachy waves that aren't labor intensive. Plug in the curling iron and set the temperature dial between 310 and 450 degrees; then select the "left" or "right" button (depending on which side of your noggin you're working on). Next, clip a section of hair by the ends with the clamp facing you and press "go" to make the barrel automatically rotate upward, creating perfectly formed spirals in just 10 seconds. Repeat the process all over your head before raking your hands through the coils for a polished yet undone look. Sarah Potempa Beachwaver rotating curling iron, $169 (normally $199), at sarahpotempa.com. Use code "TIMEOUT15" to receive this discount through June 30.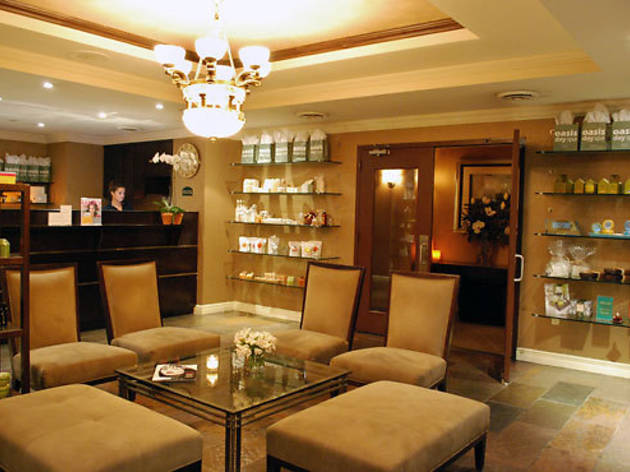 2/4
Reflexology Hand Massage at Oasis Day SpaTechnophiles stricken with texter's cramp will appreciate this soothing flip side to foot reflexology, which targets specific nerves in your hand. The therapist—who performs the rubdown seated, facing you—uses a lightly scented citrus oil to stroke, rub and roll the tension from cramped fingers, knuckles and palms, leaving them relaxed and flexible. As an invigorating bonus, nearly equal attention is paid to forearms and biceps. For those too stressed to leave the office, therapists are also available for outcalls (one hour $125) in Manhattan, and will travel to the outer boroughs for an additional $25 fee. 30 mins $68 (normally $75). Mention TONY to receive this discount through June 30. 1 Park Ave between 32nd and 33rd Sts (212-254-7722, oasisdayspanyc.com).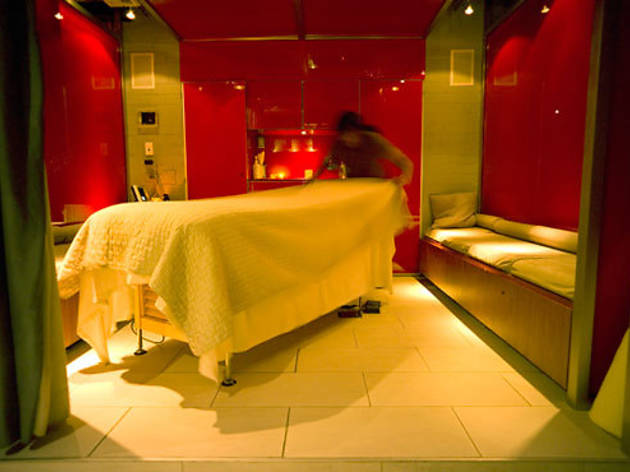 3/4
Photograph: Phyllis B. Dooney
Craniosacral therapy at Exhale SpaCubicle dwellers who spend too much time chained to a computer have probably experienced the effects of sitting still: tight muscles, a constricted back and a tense neck. This targeted hour-long therapy aims to ease those strains by focusing on the spine, skull and surrounding areas. You'll start by laying on your back as the therapist (we recommend Ron Venk at the Gramercy location) gently pulls your neck in every direction to stretch stiff muscles. Next, your skull gets a thorough rubdown—short and long strokes manipulate the area to help relieve tension—followed by light massage on the shoulders and neck to further alleviate aches. You'll flip over, so the technician can work on your back using oil to facilitate movement. Exerting gradual pressure with his palms, he'll knead stressed muscles along the length of your spine. For deep-tissue knots, he'll hold pressure points for 30 seconds at a time to release tight muscle bands. The treatment ends with more light stretching (tailored to your needs), after which you'll leave feeling relaxed, clearheaded and a little lighter on your feet. 60 mins $116 (normally $145). Mention TONY to receive this discount through June 30. Locations throughout the city; visit exhalespa.com.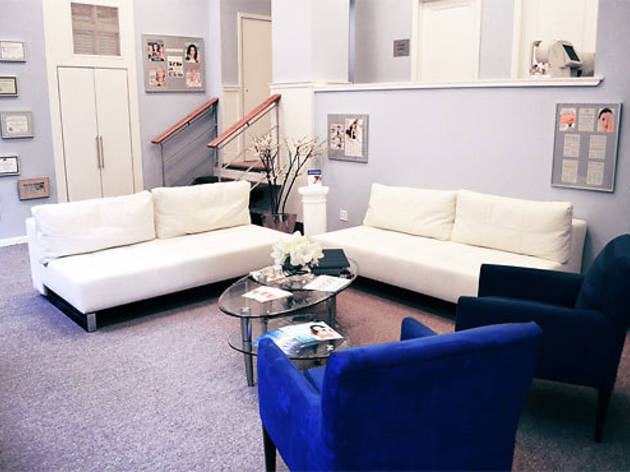 4/4
Smartphone Regeneration Facial at Gotham SkincareWhether you're a BlackBerry, Android or iPhone devotee, constantly holding your phone to your face can lead to clogged pores—a problem this hour-long treatment rectifies. After chatting about your tech habits and complexion, aesthetician Amanda Callan degunks your mug using gentle Obagi cleansing gel, which removes makeup, along with dirt and bacteria. Next, she applies Nia24's vitamin B–rich exfoliating scrub to expunge dead cells without stripping skin of its natural moisture. For the next step, Callan tends to blemishes with StriVectin Pro-Niasomes, a gel containing jojoba beads infused with a molecule that boosts epidermal circulation. She then determines the ideal peel (for sensitive skin, it's a lactic version with green tea for soothing and antioxidants). To wrap up, Callan slicks on a wrinkle- and inflammation-reducing vitamin C serum and utilizes a red LED Prolight to help the product penetrate. The final touch: an SPF-30 moisturizer to keep skin dewy for hours. 60 mins $120 (normally $200). Mention TONY to receive this discount through July 7. 346 W 57th St between Eighth and Ninth Aves (212-616-9995, gothamskincare.com).
TONY deals of the week (June 7–13, 2012)