Heads up! We're working hard to be accurate – but these are unusual times, so please always check before heading out.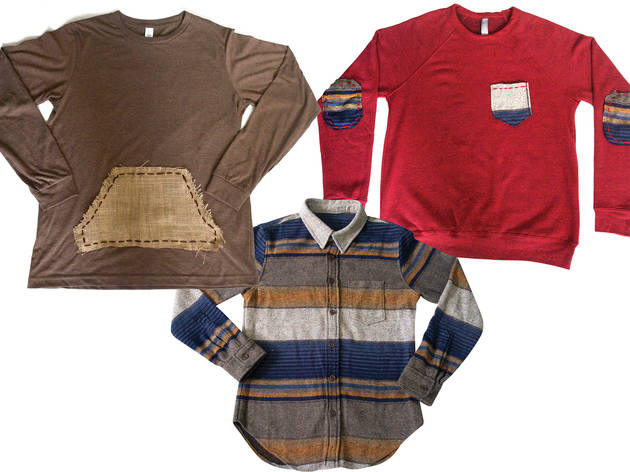 1/5
Since 2009, Brooklyn designer Michael Wright has hand-stitched yarn in various patterns onto men's organic-cotton tees, hoodies and henleys. For his latest collection, the Los Angeles transplant took inspiration from his newly adopted neighborhood of Bushwick, capturing its industrial spirit through muted colors, raw-edge appliqué hems and soft, worn-in fabrics. Michael Wright Collection Jefferson sweatshirt, $89; Wyckoff long-sleeved tee, $60; Troutman button-up shirt, $110; all at michaelwrightcollection.com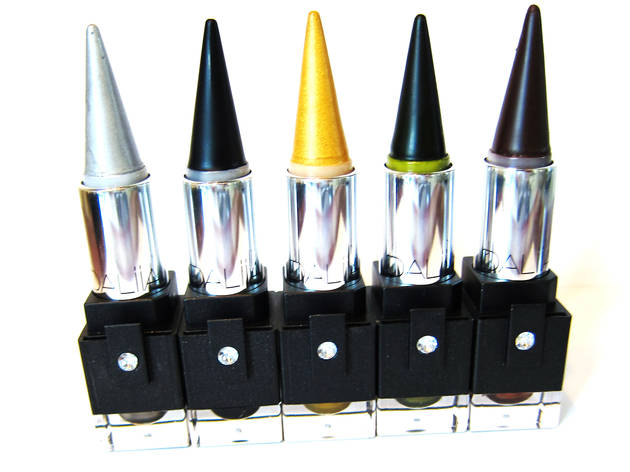 2/5
Drawing on her ayurvedic medicine training in India and extensive knowledge of plants (she studied botanical science at England's University of Derby and worked as a horticulturist at the Planting Fields Arboretum on Long Island), New Yorker Dalia Monasebian created a line of all-natural beauty products that boast health benefits. These creamy kohl eyeliners contain castor oil, a natural form of Latisse that promotes lash growth. Available in five colors, the sticks glide on seamlessly, feature a pointy tip for precision and even double as eye shadow. We're also smitten with the sleek packaging, which contains a pop-up mirror inside the cap. DALiiA Ayurvedic Couture Herbal Kohl Eyestick eyeliners, $28 each, at Whole Foods Market, locations throughout the city; visit wholefoodsmarket.com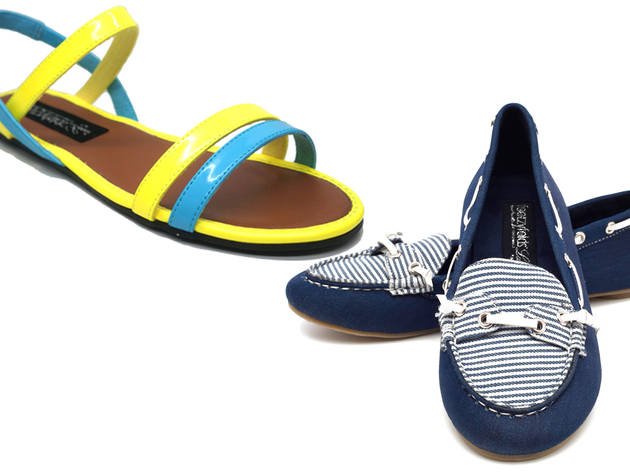 3/5
Although we love the idea of having a pair of comfortable shoes at the ready for rescuing stiletto-beaten feet, foldable flats are now a dime a dozen (and are not created equal). So we were delighted to come across these sturdy, supportive boat shoes and sandals, which offer the convenience of roll-up footwear in a uniquely chic way. FootzyFolds Julianna sandals, $36; and boat shoes, $64; both at Zitomer, 40 W 57th St between Fifth and Sixth Aves (212-956-6000)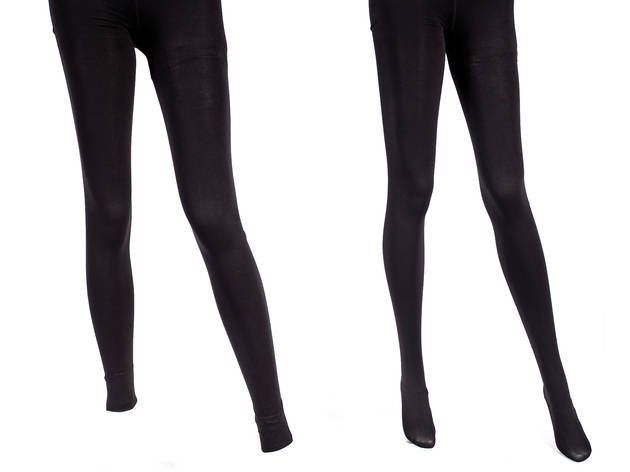 4/5
Switch up your look with one garment, thanks to Hanes's two-in-one tights. Wear them as footless leggings or slip your feet into the inner toe pockets for full, opaque coverage. Hanes Silk Reflections Blackout Convert-a-Tight, $15, at Duane Reade, locations throughout the city; visit duanereade.com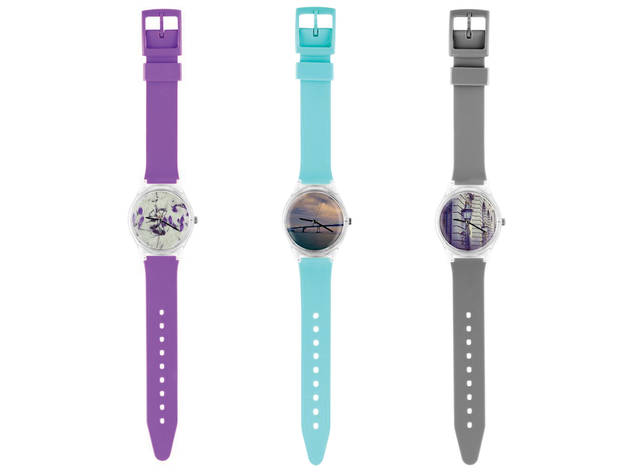 5/5
When photo-sharing service Instagram released its new terms of use (effective January 19) in December, an army of displeased users threatened to delete the app from their smartphones. Although the company has since backpedaled on how it plans to utilize members' snaps in advertising, disillusioned deactivators can memorialize their favorite filtered pictures offline with these affordable custom watches. Simply upload your doctored pic of choice, select one of 14 colors for the plastic band and then marvel at the phone-generated art on your wrist. May 28th Instawatch custom Instagram watch, $44, at instawatch.may28th.me
TONY editors' latest obsessions (January 10–16, 2013)
This week we're smitten with DALiiA ayurvedic eyeliners, FootzyFolds foldable boat shoes and sandals, Instagram watches and more.
TONY's Shopping & Style editors come across a ton of fashion, home decor and beauty products every day, but these items really held our attention. This week, we were particularly impressed with local designer Michael Wright's Bushwick-inspired menswear, DALiiA ayurvedic eyeliners sold at Whole Foods, Footzyfolds roll-up women's shoes, Hanes leggings that convert into tights and May 28th's custom watches that transform your Instagram photos into wearable art.