Heads up! We're working hard to be accurate – but these are unusual times, so please always check before heading out.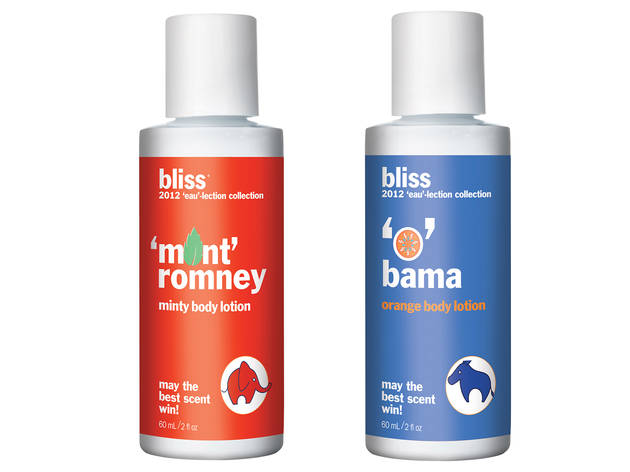 1/6
Both candidates laid it on thick during the debates, and you can follow suit by slathering on these ultrarich blood-orange- and peppermint-scented body lotions. Part of Bliss Spa's so-called 2012 Eau-lection collection, the nongreasy formulas will deeply moisturize skin without leaving you feeling slick like a politician. Bliss 'O' Bama and Mint Romney body lotions, $6 each, at Bliss Spa, locations throughout the city; visit blissworld.com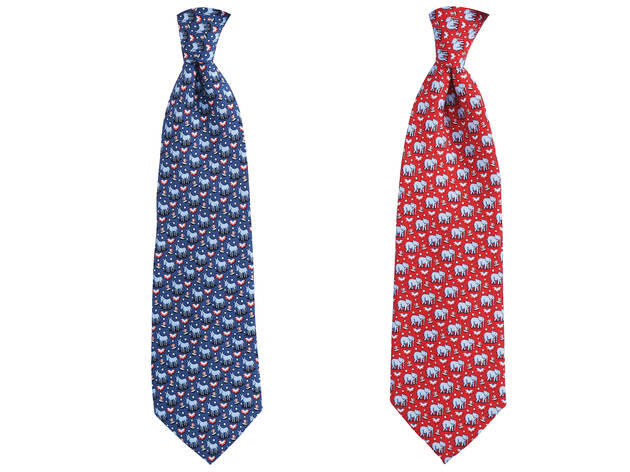 2/6
Sometimes, the opposing party's viewpoints are enough to make you want to wring their necks. Keep your collar in line by wearing a preppy patterned silk tie emblazoned with the political mascot of your choice. Vineyard Vines donkey- and elephant-print silk ties, $75 each, at Bloomingdale's, 1000 Third Ave at 59th St (212-705-2000)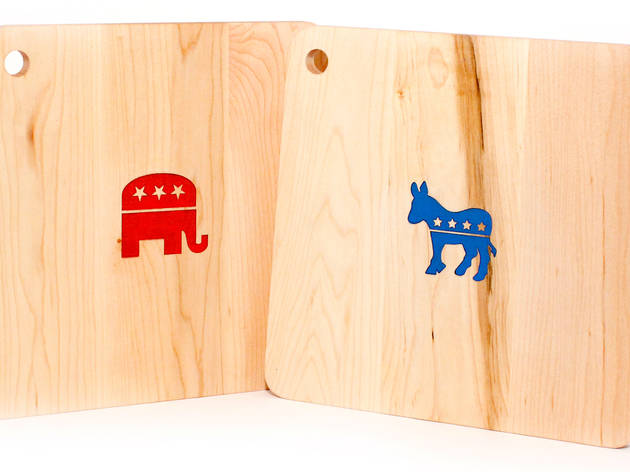 3/6
These party-animal–bedecked maple cutting boards make for a sturdy addition to your personal kitchen cabinet. J.K. Adams Political maple cutting boards, $25 each, at Broadway Panhandler, 65 E 8th St between University Pl and Broadway (212-966-3434, broadwaypanhandler.com)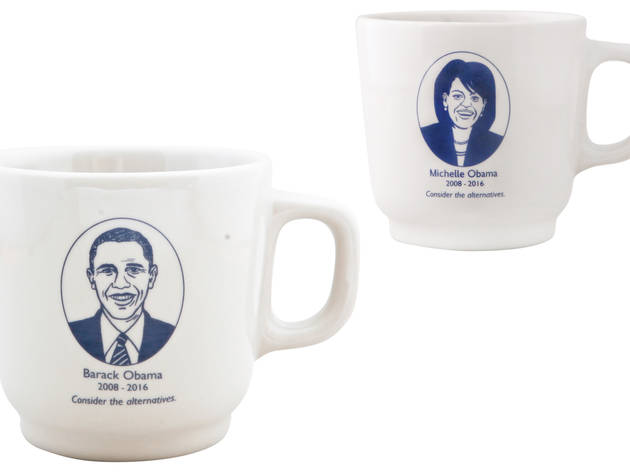 4/6
Even if reading tea leaves isn't your strong suit, you can still attempt to predict the future with these coffee mugs depicting Barack and Michelle Obama's heads hovering above the dates of an eight-year term. Fishs Eddy Obama mug gift box pair, $24, at Fishs Eddy, 889 Broadway at 19th St (212-420-9020, fishseddy.com)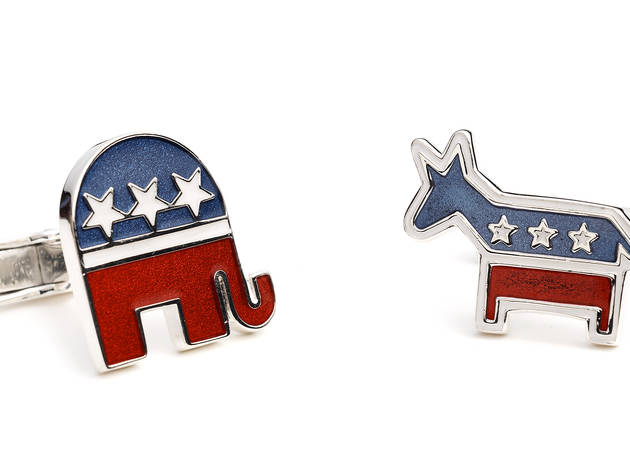 5/6
We love the sentiment behind these Americana nickel-plated enamel cufflinks, which nod to opposing political parties compromising and finding common ground. They work just as well for undecided voters looking to fasten their French cuffs while making a peaceful statement. Cufflinks Bipartisan cufflinks, $50, at cufflinks.com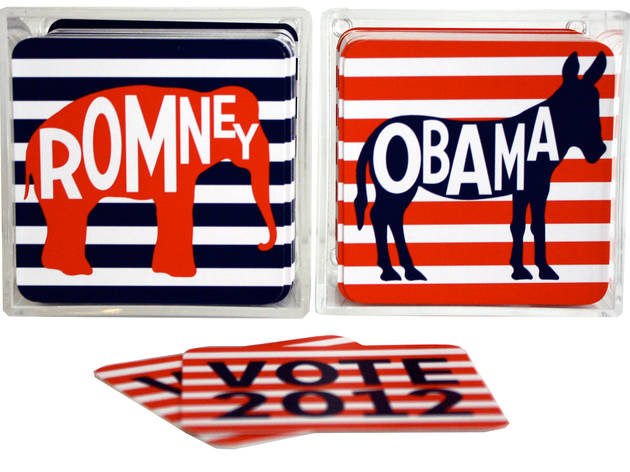 6/6
Perfect for Election Night results parties, these graphic paper coasters from Brooklyn designer Dabney Lee Woglom come in a reusable Lucite box for safekeeping. If you want to really protect your table and your friends' feelings, opt for the striped squares emblazoned with a bipartisan vote 2012 message, in case someone doesn't agree with your choice of candidate. Dabney Lee drink coasters, 125 for $50, at Dabney Lee, 45 Washington St between Front and Water Sts, Dumbo, Brooklyn (718-596-4169)
Trend watch: Politically themed products
Prep for Election Day 2012 with these political products made for Republicans, Democrats and independents alike.
Bliss
body lotions named after the candidates, Obama mugs from
Fishs Eddy
and party-mascot–emblazoned cutting boards from
Broadway Panhandler
. Most important: don't forget to vote on November 6, 2012.