Bike routes in NYC: The Brooklyn Waterfront Greenway
Streetsblog editor-in-chief Ben Fried suggests a (relatively) traffic-free ride along the bike lanes by the East River.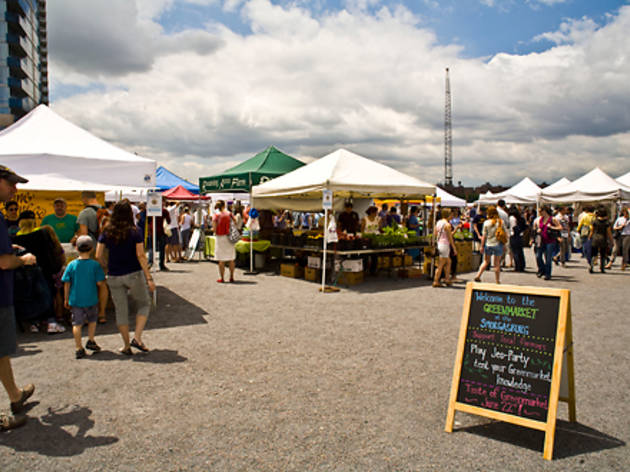 1/6
Photograph: Jolie Ruben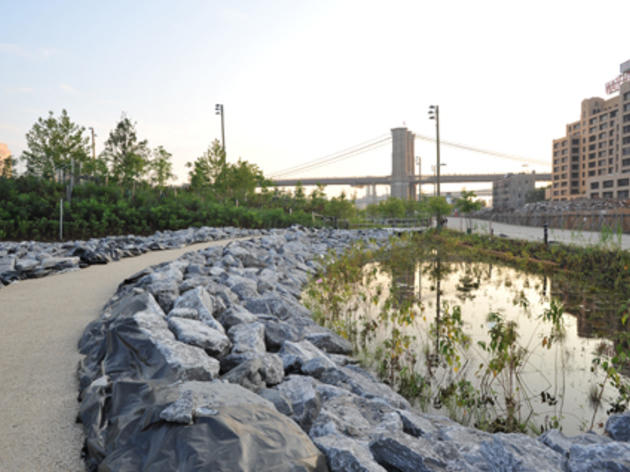 2/6
Photograph: Julienne Schaer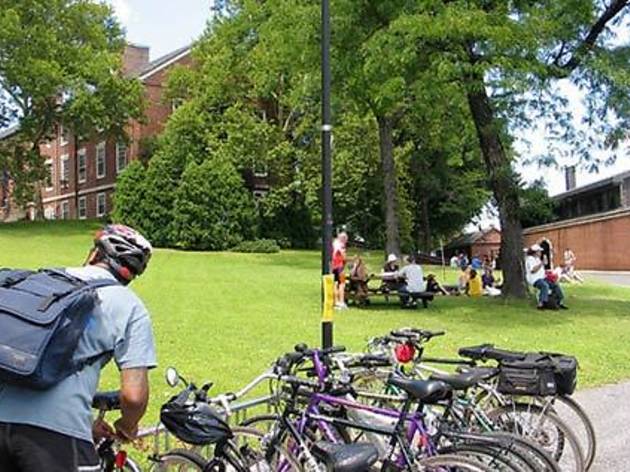 3/6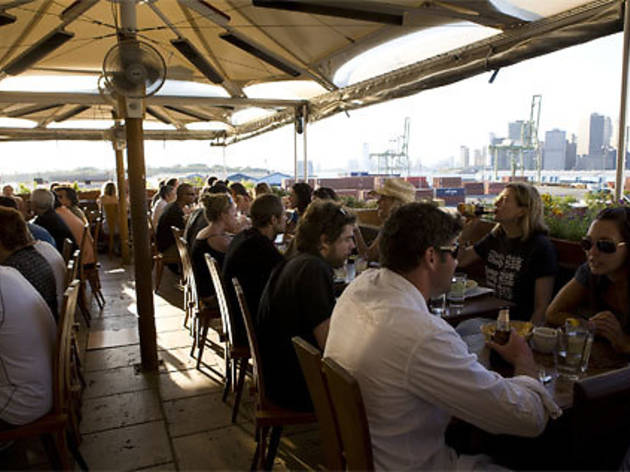 4/6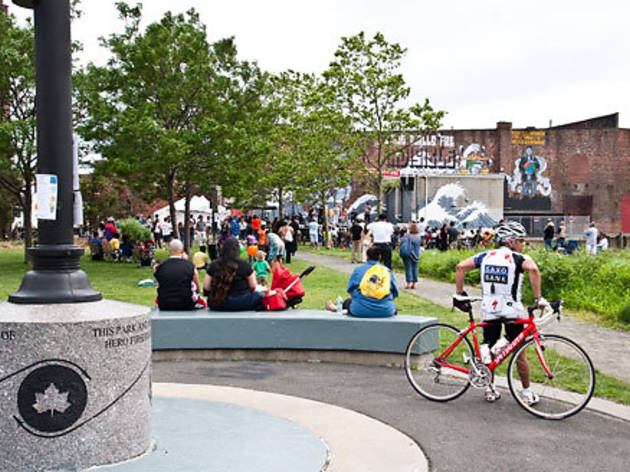 5/6
Photograph: Beth Levendis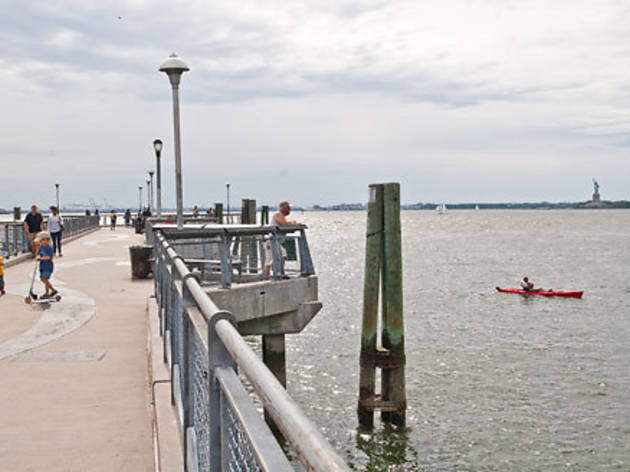 6/6
Photograph: Beth Levendis
About the author
As the editor of sustainable transportation news source Streetsblog (streetsblog.org), Ben Fried has covered everything from transit-funding battles in Albany to the new Times Square pedestrian plazas. Streetsblog reports on the evolution of New York's transportation landscape, which gives Ben a front-row seat to the expansion of New York City's bike network and the protected bike-lane designs that the Department of Transportation has pioneered under commissioner Janette Sadik-Khan. Fried owns two bikes: a sturdy Dutch steed for riding to work and doing errands, and a faster road bike for long rides.
RECOMMENDED: The best ways to bike New York
The ride
"This is a Brooklyn-waterfront route with lots of first-rate new bike lanes, tremendous views of the Manhattan skyline and a great backstory. Three local volunteers—Brian McCormick, Milton Puryear and Meg Fellerath—began organizing nearly 15 years ago to build a continuous greenway [a car-free route with dedicated space for biking, running and walking] from Greenpoint to Sunset Park. Back in 1998, it was a little hard to imagine. Today the building of the Brooklyn Waterfront Greenway is official city policy, funded by a federal grant, with preliminary sections already in place. This ride will take you along seven miles roughly following the greenway route, which is ideal for relaxed biking without worrying about traffic. I recommend using a bike with an upright posture, so you can take in the scenes without craning your neck."
Highlights
1. "Start on Franklin Street at Brooklyn Label(180 Franklin St at Java St, Greenpoint; 718-389-2806, brooklynlabel.com), a great place to get a little caffeine before your ride (not only because it's at the corner of Java Street). Franklin Street has bike stencils, not a proper painted lane, but cyclists are common here and the drivers tend to be courteous."
2. "Once you cross North 14th Street, and Franklin Street turns into Kent Avenue, you'll enter NYC's first two-way on-street protected bike lane, installed in 2009. You don't have to worry about weaving around double-parked cars, and there's no traffic coming up behind you."
3. "You might want to dismount at North 8th Street, turn right, and walk your bike into East River State Park(90 Kent Ave at North 8th St, Williamsburg), especially if it's the weekend and Smorgasburg (Sat 11am–6pm) or Brooklyn Flea (Sun 10am–5pm) are in full swing."
4. "Kent Avenue starts to turn more industrial as you head south. Starting at Clymer Street, you'll be hugging the outside of the Brooklyn Navy Yard for a few miles on your right. Most of this stretch is a regular painted bike lane that runs alongside traffic."
5. "The most direct and well-paved route through Vinegar Hill and Dumbo is York Street, but there are some beautiful historic blocks north of York if you don't mind the cobblestones. Jacques Torres Chocolate(66 Water St at Main St, Dumbo; 718-875-1269, mrchocolate.com) is another hard-to-resist detour."
6. "The traffic-free biking picks up again inside Brooklyn Bridge Park, with its million-dollar views of lower Manhattan. In the summer, you can take your bike on a free ferry from Pier 6 to Governors Island and ride the carless streets to your heart's content."
7. "If you've worked up an appetite, excellent Sicilian fare, including calf's-spleen sandwiches, from Brooklyn classic Ferdinando's(151 Union St between Columbia and Hicks Sts, Cobble Hill; 718-855-1545) beckons. Ferdinando's is closed on Sundays, so as a back-up plan, stop for tacos on the roof deck at Alma(187 Columbia St at DeGraw St, Cobble Hill; 718-643-5400, almarestaurant.com)."
8. "The final leg of the trip takes you into Red Hook, where bike lanes are scarce. Fortunately, so is the traffic. The slightly more stressful riding conditions are more than worth it once you arrive at Valentino Pier (Louis J. Valentino Jr. Park and Pier, Coffey St at Ferris St, Red Hook; nycgovparks.org) where you can smell the salt in New York Harbor and, if you time the ride right, watch the sun set behind the city. If you happen to arrive earlier, don't hesitate to buy a key lime pie from Steve's (204 Van Dyke St between Conover and Ferris Sts, Red Hook; 718-858-5333, stevesauthentic.com), right around the corner."