Heads up! We're working hard to be accurate – but these are unusual times, so please always check before heading out.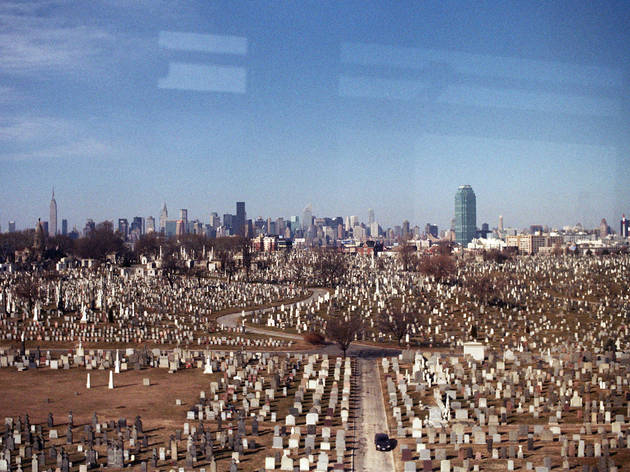 1/6
Photograph: Ed Glazar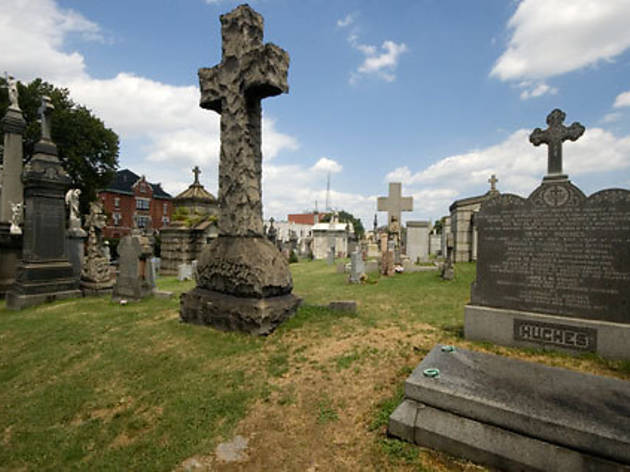 2/6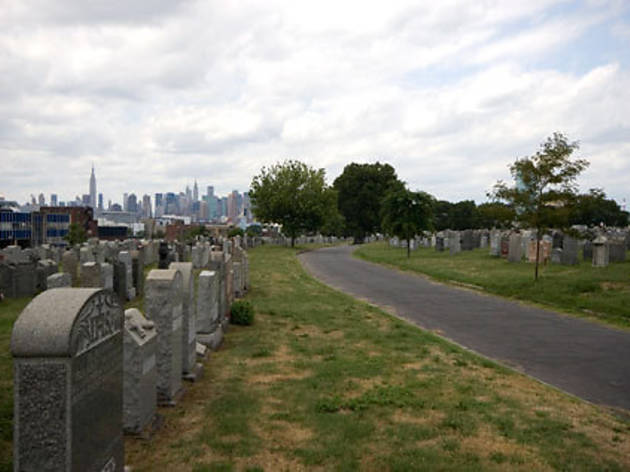 3/6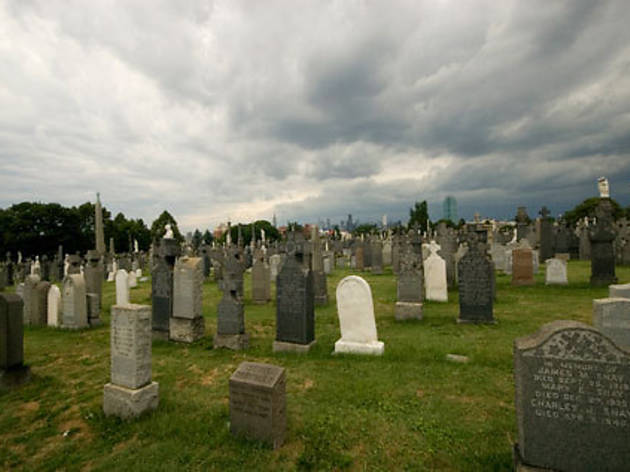 4/6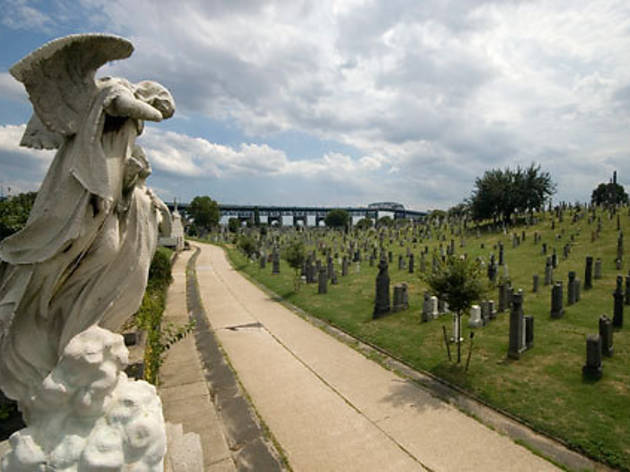 5/6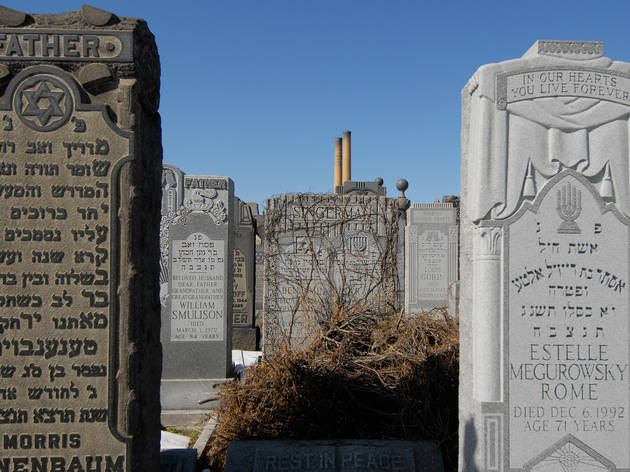 6/6
Photograph: Ed Glazar
Bike routes in NYC: The Queens cemetery belt
Bike NYC photographer Ed Glazar suggests a shutterbug's tour of three Queens graveyards.
About the author
"I started riding bikes at age four and haven't strayed very far from them since. In 1996, I was broke, jobless, living in NYC and really wanted to buy a friend's bike. I justified spending the last of my severance pay by getting a job as a messenger. That's when I really fell in love with city biking. It was dangerous as hell then, long before all the bike lanes, but I guess that's what I liked about it. When you ride in NYC, you see a lot more than you do traveling by any other means of transportation. Seeing so many interesting, sometimes crazy things is what lead me to photography. In 2006, I began putting the two together, documenting the city's booming bike culture and eventually photographing and co-mapping Bike NYC."
RECOMMENDED: The best ways to bike New York
The ride
"I think one of the coolest places to explore in all of the five boroughs is the cemetery belt in Queens. It's massive, it's entrenched in New York and American history, and there are more dead buried here than there are people living in Queens—three times more. It also has abundant photo opportunities. For best results, I'd suggest stopping by the Lomography Gallery Shop[41 W 8th St between Fifth and Sixth Aves; 212-529-4353, lomography.com] [Editor's note: Glazar is a Lomo Amigo, and his photos have appeared in Lomography's online magazine] and scoring yourself a Holga camera and several rolls of film. This is a shortened version of an 18-mile route called Borough of the Dead we created for Bike NYC."
Highlights
1. "Start at the entrance to Calvary Cemetery (33-52 Greenpoint Ave between Bradley and Gale Aves, Long Island City, Queens; 718-786-8000) at Gale Avenue. Ride through the gate onto St. Johns Avenue. Cross St. Mary's Avenue and drop down the hill to Section 6. Follow the road to the left of the mausoleum and stop in front of the Hildreth and Gary vaults on your right. Look to the bank of headstones opposite; this is the site where Vito Corleone was buried in The Godfather."
2. "Continue around to the right behind the Johnston Mausoleum and up the hill. Turn right onto Calvary Avenue and head for the rear gate. Make a left on Review Avenue and follow it as it wraps under the expressway onto 54th Road. Pause on the opposite side of the underpass to look back at the cemetery, with the city skyline visible behind it."
3. "Turn left onto 43rd Street and follow it as it veers right and becomes 53rd Avenue. The steep but short hill here, once covered in laurel trees, is now an industrial wasteland of sorts. Are you taking photos?"
4. "Turn left onto 48th Street and pass under the Long Island Expressway, then right at Laurel Hill Boulevard. Light is often pretty cool along this stretch, so keep your camera ready. Make sure you ride up onto the sidewalk; yes, it's illegal, but it's not safe to ride on the road here. For proof, take note of the memorial to three deceased car passengers on one of the support columns, which reads 'R.I.P. Eric, Pedro and Tommy.'"
5. "Turn right into Second Calvary Cemetery (48th to 58th Sts, between Brooklyn Queens Expy and Long Island Expy, Woodside, Queens; 718-786-8000) and head toward the tunnel under Borden Avenue and the LIE ahead. Jamaican-born Harlem Renaissance poet, journalist and novelist Claude McKay is buried in tomb 42-14-R-5. When you're done shooting, drop through the tunnel and around to the right, heading up the hill onto St. Matthew's Avenue. Follow it to the 50th Street gate, where there are bathrooms."
6. "Exit left onto 50th Street. Turn left at 55th Avenue, and left again onto 58th Street. Veer right across Borden Avenue onto the sidewalk plaza beneath the LIE, then turn right onto the 54th Avenue sidewalk across the street. This is a tricky intersection: Be sure to wait for the green light and remain alert, as cars are both entering and exiting the Long Island Expressway."
7. "Follow the 54th Avenue sidewalk until it becomes a two-way road, then ride toward the entrance of Mount Zion Cemetery (59-63 54th Avenue between 58th St and Maurice Ave, Maspeth, Queens; 718-335-2500, mountzioncemetery.com). This Jewish cemetery is the most haunting-looking one in the belt, with distant smokestacks rising up behind dark headstones. Hope you packed some b&w film."
8. "Exit through the same gate, turning left onto 54th Avenue, right onto Maurice Avenue and left onto Maspeth Avenue. The Clinton Diner (5626 Maspeth Avenue at 57th Pl, Maspeth, Queens; 718-894-3475) was made famous in the movie Goodfellas. It's a wonderful spot to enjoy a cheap meal, or coffee and dessert—and, of course, to take a few photos."
9. "To get back to where you started, make a right onto Rust Street and follow it back to the rear gate of Calvary Cemetery."