Apartment tour: 2BR in Tribeca
Ricky Kenig, owner of local beauty chain Ricky's NYC, takes us inside his downtown pad.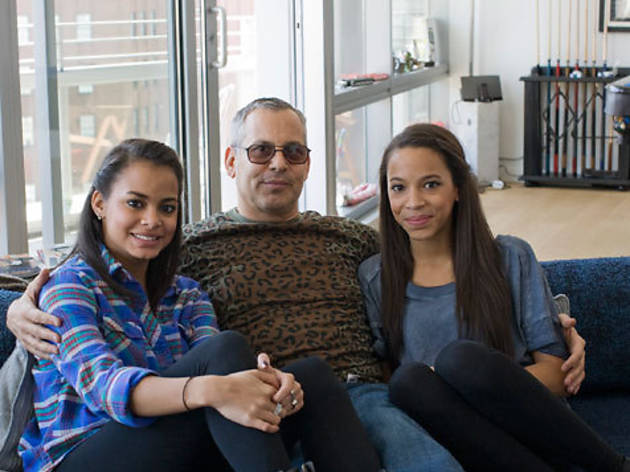 1/14
"I prefer an empty apartment, the less clutter the better," says 47-year-old Ricky Kenig. It also, he jokes, makes it easier for his twin daughters, Max (at left) and Dylan, to clean.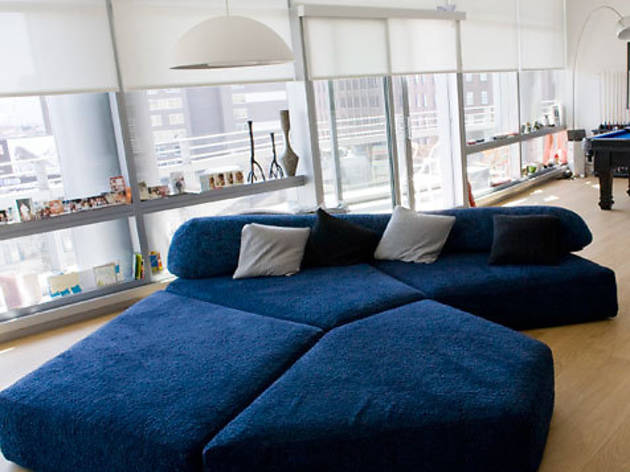 2/14
Kenig moves frequently and redecorates each time. The only consistent piece of furniture the family keeps is this bright blue couch from Edra (601 W 26th St, 212-807-7300). "We live on it," he says.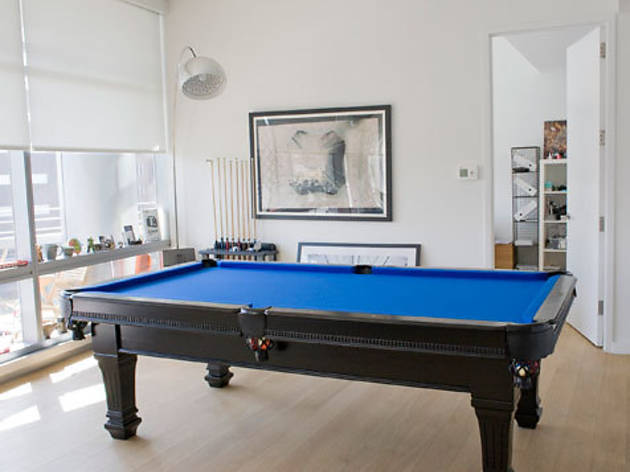 3/14
"We eat out every meal, so it made more sense to put a pool table in here than a dining table," says Kenig of the apartment's dining room.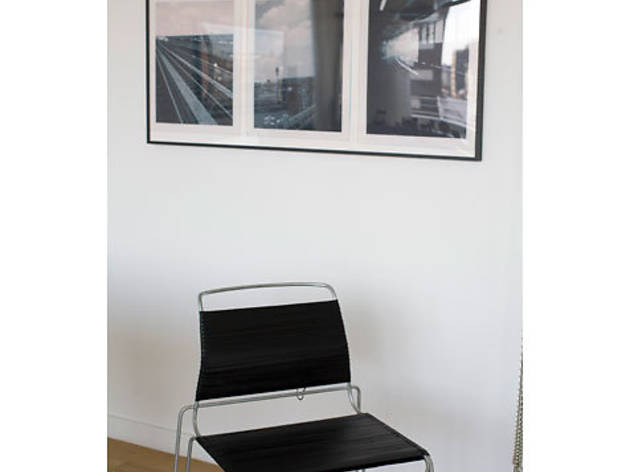 4/14
One of Kenig's favorite pieces is a Tom Dixon chair made from rubber bands, which he bought at ABC Carpet & Home. Says Kenig, "It's just an interesting-looking piece, and surprisingly comfortable."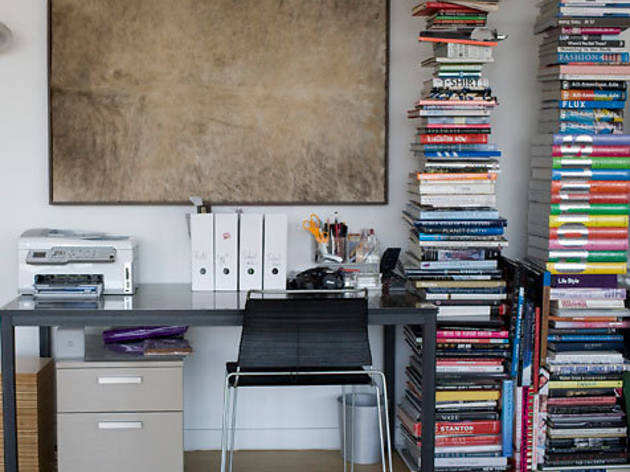 5/14
Kenig took a piece of cowhide meant for the floor and stretched and framed it above a simple steel desk from ABC Carpet & Home. The bookstands next to it are from Design Within Reach. "Most of the books are actually architecture books," he says. "It's a topic I'm really interested in."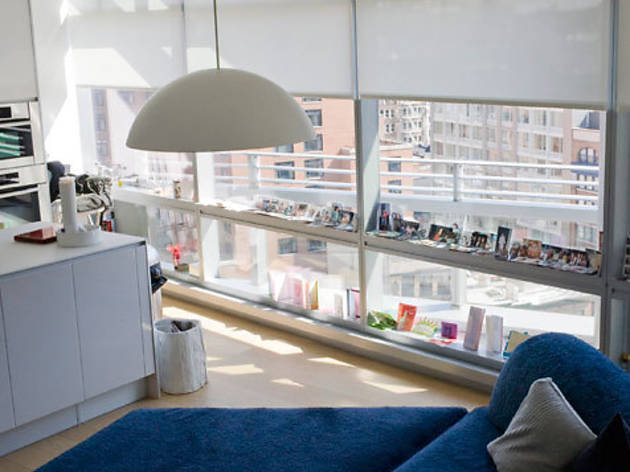 6/14
Family photos and ceramics made by Dylan and Max line the windowsill.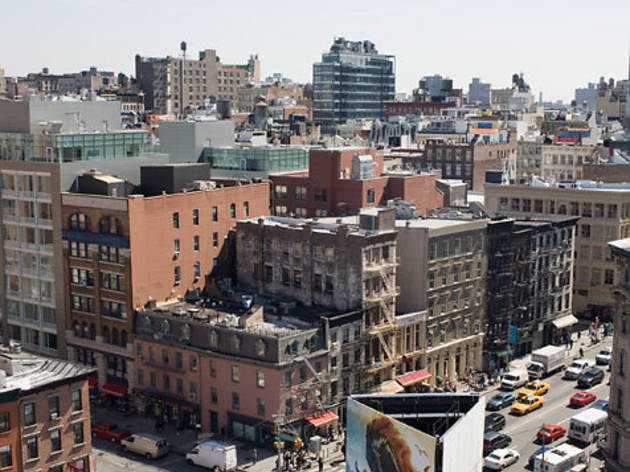 7/14
Kenig's view from the balcony.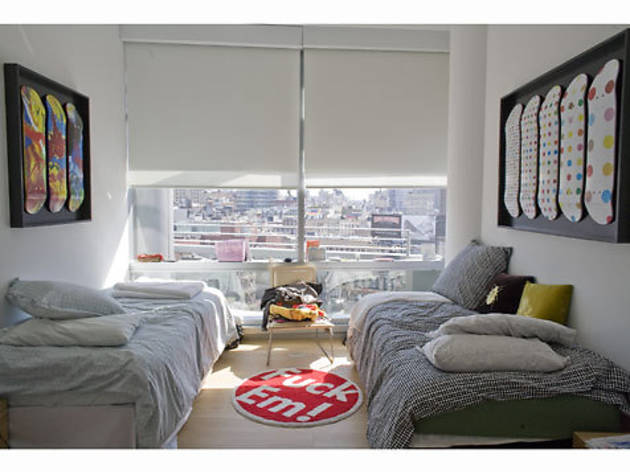 8/14
Limited edition Damien Hirst skateboards from Supreme hang in the girls' shared bedroom.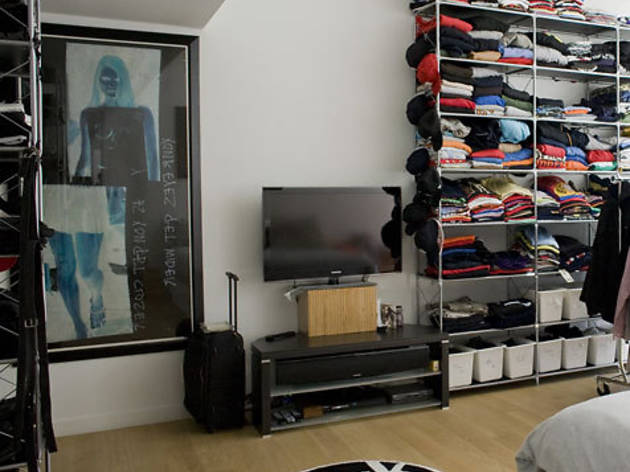 9/14
A one-of-a-kind photo of Kate Moss by Gio Estevez hangs in the master bedroom.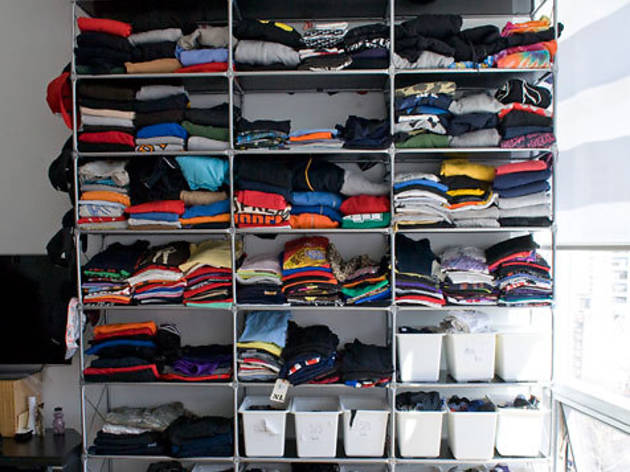 10/14
"This is the cheapest, most incredible shelving from Ikea," says Kenig. "It's a few hundred dollars and you can just keep adding to it."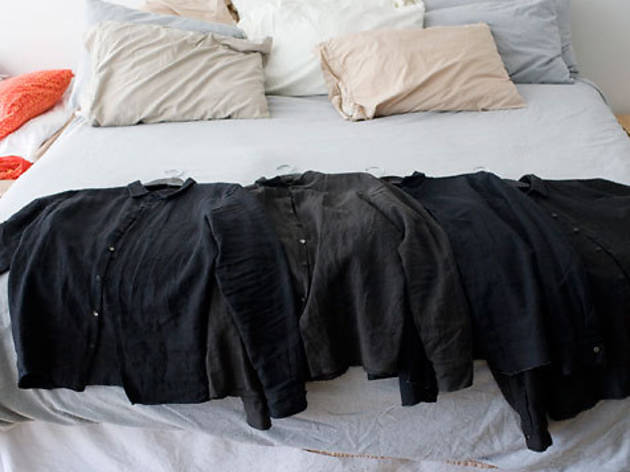 11/14
"I love Rick Owens," says Kenig. "I literally have hundreds of his basic pieces—plain tank tops, long-sleeved shirts and ribbed tops—and I probably have a hundred more in storage. If I like something, I tend to buy it in bulk."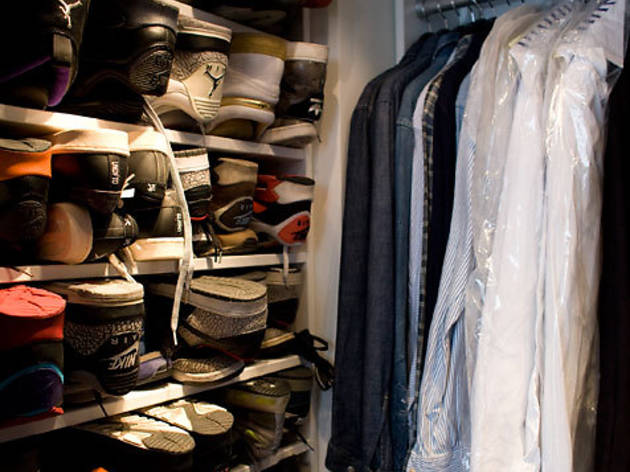 12/14
"I used to be a sneaker fanatic and collected hundreds of them, but now I just try to buy ones that I'm actually going to wear," says Kenig.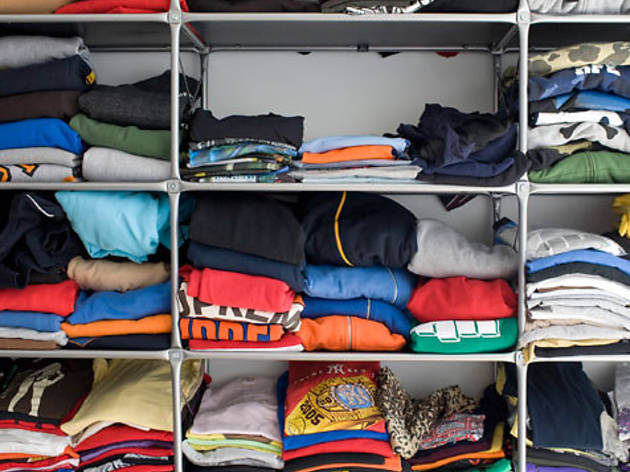 13/14
"I'm like a secret hoarder—but a clean hoarder," Kenig says of his tendency to buy multiples. "I'm definitely a shopaholic." Though Kenig doesn't know exactly how many garments he owns, he estimates it's "a few hundred thousand too many."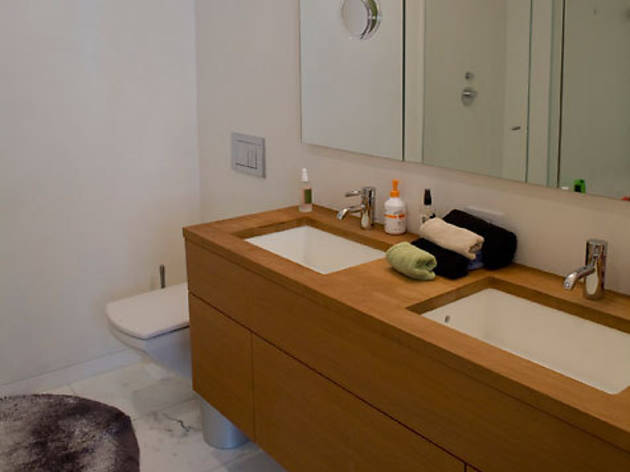 14/14
"All I brought to this new apartment was our couch, clothes, and the towels and rugs in the bathroom," he says. "The rugs are a cool shape; they look like stones. And the towels are super soft." Both are made by Habidecor and are from ABC Carpet & Home.
Love the look? Buy it here!
ABC Carpet & Home(888 Broadway at 19th St; 212-473-3000, abchome.com)
"It's by far the best furniture store if you don't want to special order," says Kenig.
Muji(locations throughout the city; visit muji.us)
"I've been collecting Muji stuff for ten years now, I love the clean, minimalist aesthetic."
Moss(152 Greene St between W Houston and Prince Sts; 212-204-7100, mossonline.com)
Two of Kenig's floor lamps are from this high-end design store. "If I ever hit the Lotto, I'm going to furnish my entire home with stuff from Moss," he says.
Supreme(274 Lafayette St between E Houston and Prince Sts; 212-966-7799, supremenewyork.com)
"Ninety percent of my wardrobe is from Supreme. They also sell tchotchkes you can decorate with."
Enter TONY during checkout to receive 15 percent off all purchases at rickysnyc.com through June 13.
You might also like
See more Apartment tours