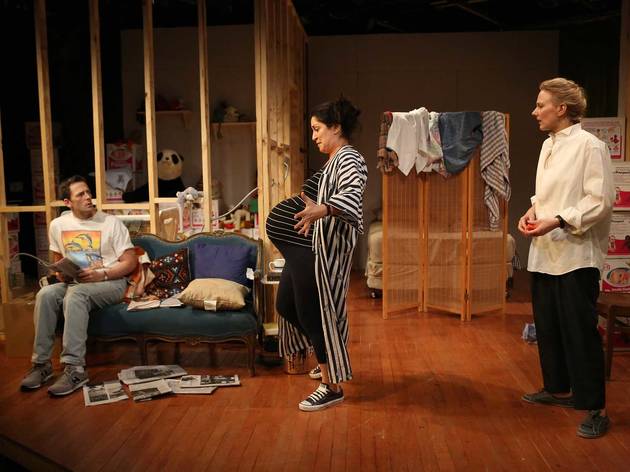 1/6
Photograph: Steven Schreiber
And Baby Makes Seven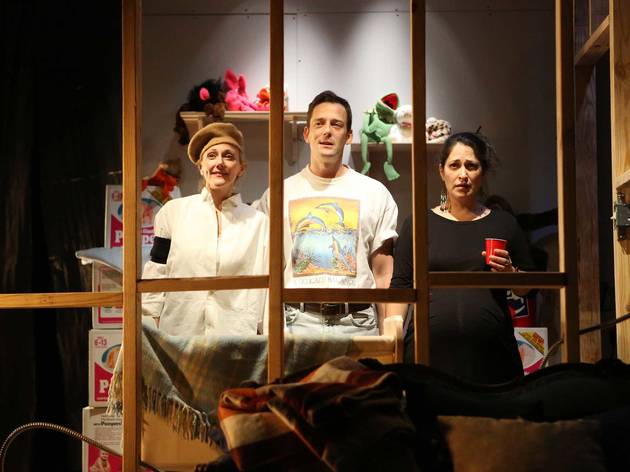 2/6
Photograph: Steven Schreiber
And Baby Makes Seven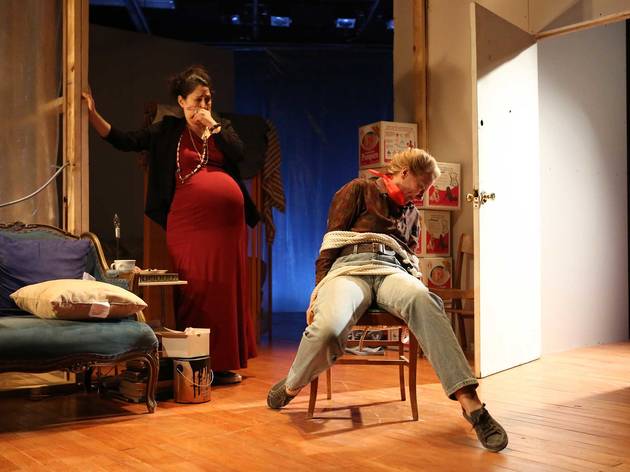 3/6
Photograph: Steven Schreiber
And Baby Makes Seven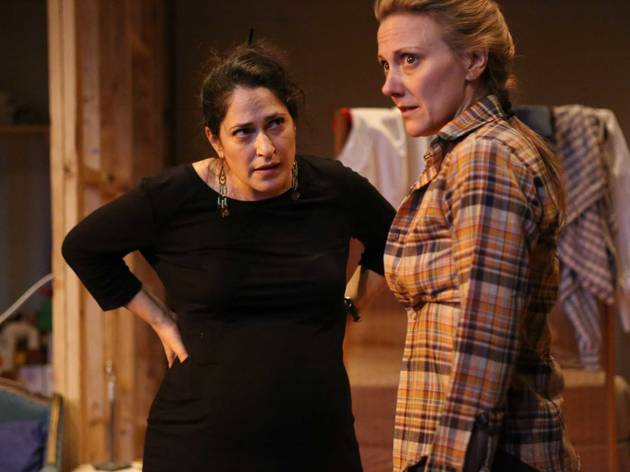 4/6
Photograph: Steven Schreiber
And Baby Makes Seven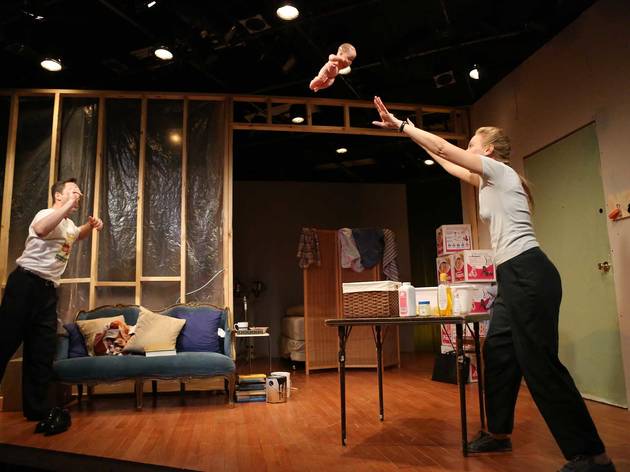 5/6
Photograph: Steven Schreiber
And Baby Makes Seven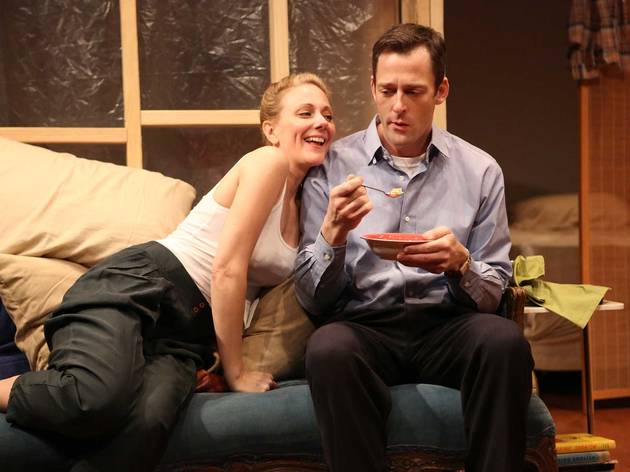 6/6
Photograph: Steven Schreiber
And Baby Makes Seven
And Baby Makes Seven. New Ohio Theatre (Off Broadway). By Paula Vogel. Directed by Marc Stuart Weitz. With Ken Barnett, Susan Bott, Constance Zaytoun. Running time: 1hr 40mins. One intermission.
And Baby Makes Seven: In brief
Marc Stuart Weitz directs a revival of Paula Vogel's 1984 play, in which a lesbian couple and their gay friend prepare to bring a real child into a family that already includes three imaginary ones.
And Baby Makes Seven: Theater review by Adam Feldman
Imaginary friends can be hard to shake; imaginary children, as envisioned by Paula Vogel in her 1984 play, And Baby Makes Seven, are apparently even harder. Anna (Zaytoun) and Ruth (Bott) are a lesbian couple who have conceived a child with help from their more uptight gay male friend Peter (Barnett). Hugely pregnant, Anna is ready to pop at any moment; but before the three can welcome their bundle of joy, they must deal with the three fake kids—brainy Cecil, mischievous Henri and feral Orphan—that they have invented to keep them company. Their solution, à la Who's Afraid of Virginia Woolf?, is to kill their little darlings, but this plan proves hard to execute.
The past 30 years have seen significant growth in the number of families with same-sex parents, lending Vogel's off-kilter comedy a retroactive edge of prescience. And the play's animating questions are still germane: How does LGBT identity square with adult responsibilities? Should queer families strive to replicate traditional models, or bring something different to the dining table? Clever though the play is, it is freighted with a heavy load of neo-Gothic whimsy. Bott, who provides the voices of Henri and Orphan, carries the brunt of this material, and essays it intrepidly. (In one scene, she enacts a fight between the kids over a purloined peanut-butter-and-jelly sandwich.) But although she and her costars, directed by Marc Stuart Weitz for Purpleman Theater, do fine work—and sometimes better—they don't shoot off the sparks of wild comic originality that And Baby Makes Seven's zaniness seems to require. The show's three Peter Pans, and their trio of lost boys, need a bit more fairy dust to fly.—Theater review by Adam Feldman
THE BOTTOM LINE Vogel's world of make-believe could use more theatrical substance.
Follow Adam Feldman on Twitter: @FeldmanAdam