Heads up! We're working hard to be accurate – but these are unusual times, so please always check before heading out.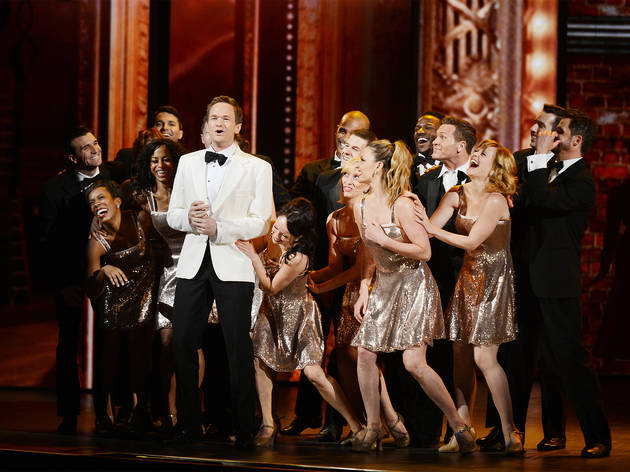 1/9
Photograph: Shevett Studios
Seven reasons to love the annual Tony Awards telecast: • Because it gives New York theater a national stage• Because theater people give better and/or crazier speeches than other people• Because it has more same-sex couples than anything else on TV, including Bravo• Because it preserves performances for future generations to enjoy and/or bitch about• Because it enables us to call Kristin Chenoweth, if we choose, a "Tonys soprano"• Because it can make some kid who's never been to Broadway start dreaming about it nightly• Because without a Tony, in the end, an EGOT is just an EGO—Adam FeldmanSee the 25 best performances at the Tony Awards telecasts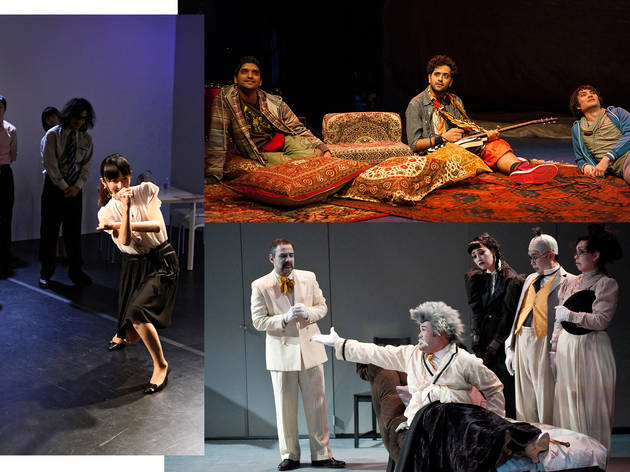 2/9
Asian-American theater companies Historically, Asian-Americans have been underemployed on the world stage, but Gotham represents like no other (with the possible exception of L.A.). The granddaddy of the scene is Pan Asian Repertory Theatre, founded in 1977, which has been instrumental in developing and growing the culture's theatrical canon, with a mixture of new and adapted works by and about Asian-Americans. Groups like Ma-Yi Theater Company, which produces new works by Asian-American writers, and the National Asian American Theatre Company (NAATCO), dedicated to staging reworkings of new and classic Western plays, have followed suit. The Japan Society, meanwhile, brings Japanese theater artists of all stripes to local audiences.—Jenna Scherer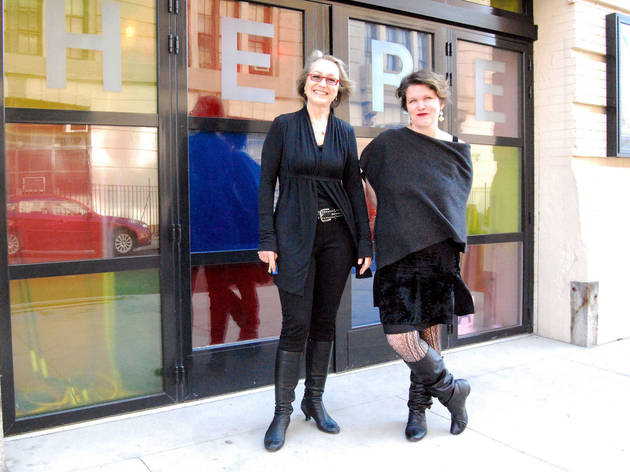 3/9
Avant-garde downtown legacy Each year, New York more and more resembles a Florida strip mall (every block lined with a Duane Reade, a Starbucks, a Chase and a Subway), but we still have a historical reputation for fostering the weird—as does our theater. From the early-'60s freak-outs at La MaMa and Caffe Cino to the present-day Under the Radar and Coil festivals, the city has been a uniquely vibrant incubator for experimental techniques. Nonlinear playwriting, antinaturalistic acting, multimedia, minimalism, found text, pedestrian movement, performance art, cross-disciplinary work—New York theater artists may not have invented all these elements, but they've practiced them to brilliant effect. The tradition of success by a willingness to fail continues at stalwarts such as HERE and the New Ohio Theatre's Ice Factory festival—both of which turn 20 this year. Other luminaries include the currently peripatetic P.S. 122, the self-reinventing Soho Rep, the Wooster Group's Performance Garage, the Incubator Arts Project and many more. Without these great spaces and their questing producers, the theater would, like a living fossil, simply stop evolving.—David Cote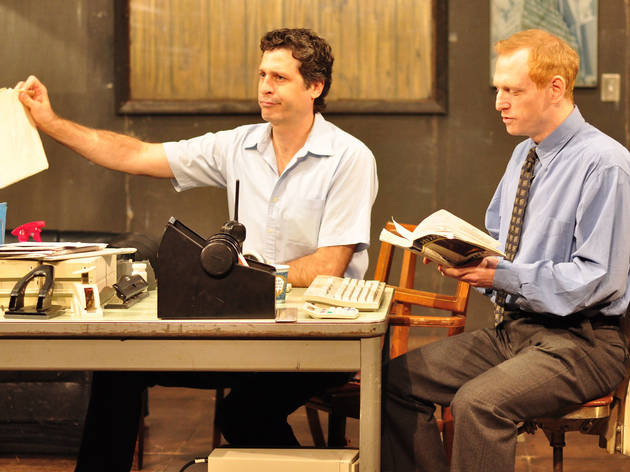 4/9
Off-Off troupes that break through New York is very good at eating its young, so those who survive are a tough and wily crew. Off-Off companies like ERS (Elevator Repair Service), multichannel mash-up artists Radiohole, ensemble devisors the TEAM, cinematic precisionists Temporary Distortion, Richard Maxwell's international darlings the New York City Players and the newest addition, the Debate Society, started out small, broke and weird, and yet they've clawed their way into the spotlight. Of course, they're still broke and weird, but now the wider scene has figured out that they are indispensable. After exposure at crucial festivals like Under the Radar, many of these groups have broken through to a mainstream audience, as ERS did with its superhit, the marathon Gatz. The theater ecology in New York simply cannot do without them: Their innovations keep the art world turning, and their determination and elder-statesman status serve as beacons to all the beginner companies hoping to join their battle-scarred ranks.—Helen Shaw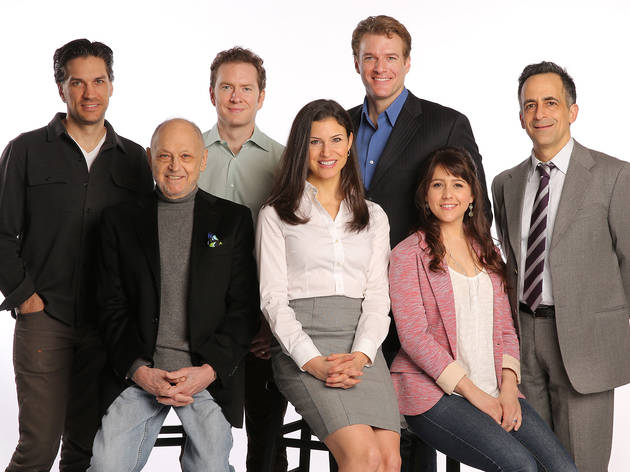 5/9
Photograph: Joan Marcus
Encores! at City Center There's perhaps nothing more beloved among musical-theater aficionados than a show that never got its moment in the sun. Founded in 1994, City Center's Encores! has taken it upon itself to exhume the remains of unjustly buried works and remount them in full productions that run for just five performances. Shows from Cole Porter's Out of This World to Lee Adams and Charles Strouse's It's a Bird…It's a Plane…It's Superman get rehearsed in little more than a week, and performed with books in hand. Encores! often pulls in big-name performers, like Patti LuPone, Kristin Chenoweth, Brian Stokes Mitchell and Martin Short, performing lost or maligned works by such greats as the Gershwins to Sondheim. The series is a sweet reminder that New York really cares about Broadway's lost orphans—even the ones that aren't natural redheads.—Jenna Scherer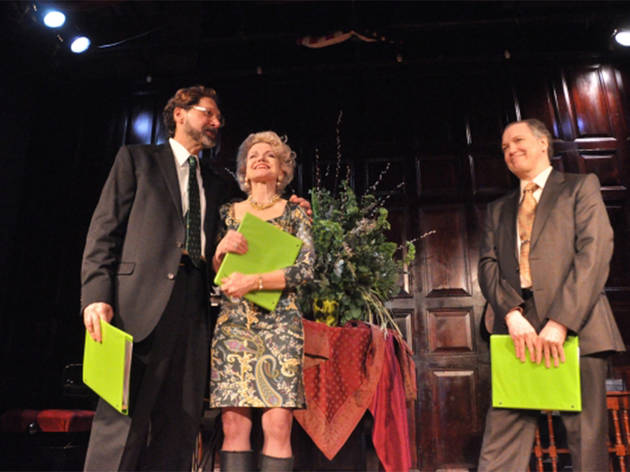 6/9
Photograph: Genevieve Rafter Keddy
Unstaged readings New York's stages have always been as devoted to its playwrights as to its spectacles. Nowhere is this more apparent than in the city's numerous reading series, odes to the pure, unadulterated language of theater. Gingold Theatrical Group's Project Shaw dedicates one Monday night a month to staged readings of the works of political firebrand and wit George Bernard Shaw. The series attracts names like Tyne Daly, Reed Birney and Megan Mullally (as well as TONY's very own David Cote and Adam Feldman) to read both well-known and obscure works by the playwright. Revelation Readings at Red Bull Theater has a larger scope, taking on both new works and obscure classics. You'll find everything here, from August Strindberg and W. Somerset Maugham to new one-acts, performed by heavyweights like F. Murray Abraham and David Strathairn.—Jenna Scherer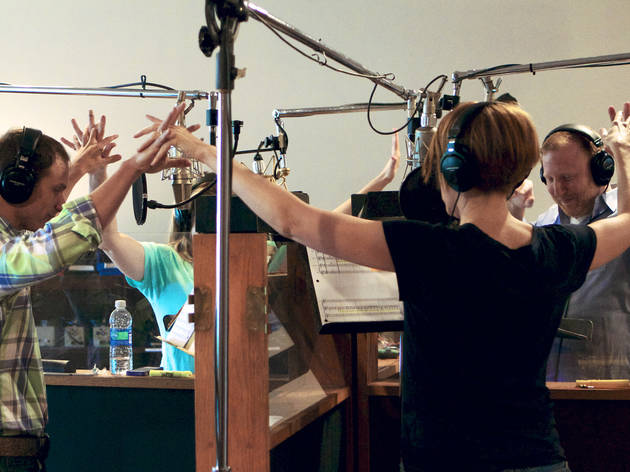 7/9
Sh-K-Boom/Ghostlight Records Where would musicals be without cast albums to preserve their scores for posterity? And where would cast albums be today without Sh-K-Boom/Ghostlight Records? Founded in 2000 by Kurt Deutsch and his wife, Broadway leading lady Sherie Rene Scott, the company has grown into the country's leading source of theater music, with releases ranging from major hits (like The Book of Mormon and In the Heights) to Off Broadway events (like Carrie and the soon-to-be-released Giant)—not to mention sets by top Broadway singers like Patti LuPone and Christine Ebersole. The Broadway tradition is in good hands with Sh-K-Boom keeping score.—Adam Feldman Click here to see more photos and listen to our Sh-K-Boom/Ghostlight Records playlist.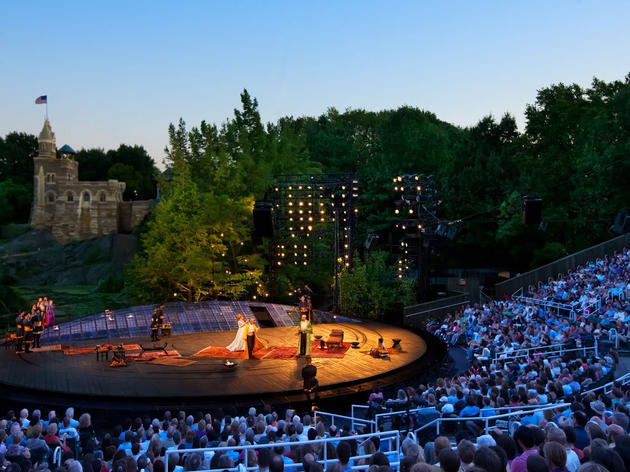 8/9
Photograph: Courtesy Shakespeare in the Park
Shakespeare in the Park, parking lot and everywhere else Come summertime in NYC, plein air iambic pentameter is as much a given as rooftop drinking or the smell of pavement baking in the sun. That's thanks to Joseph Papp and the Public Theater, who first brought their gratis Shakespeare in the Park to Central Park'sDelacorte Theater in 1962 with a production of The Merchant of Venice starring a pre-Patton George C. Scott and a pre-Vader James Earl Jones. SitP has now been nurturing rising talent and bringing the masses closer to the Bard for more than half a century. Thankfully, others have followed suit—most cheekily the Drilling Company, whose Shakespeare in the Park(ing) Lot brings Bill's plays to a car park on the Lower East Side. You can also see Hudson Warehouse's productions in Riverside Park, Island Shakespeare on Roosevelt Island and New York Classical Theatre all over the place. The city might just as well be one giant Forest of Arden.—Jenna Scherer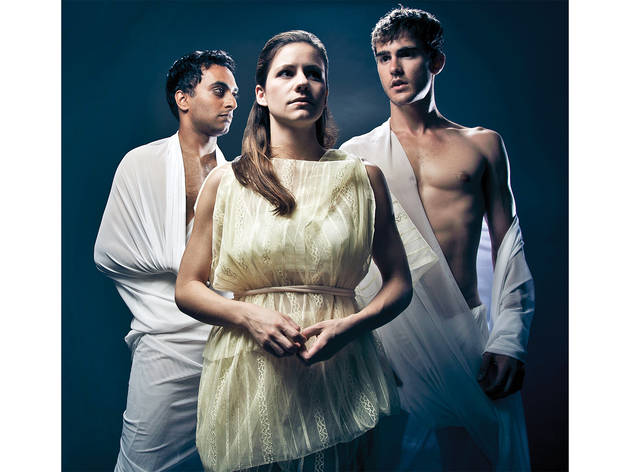 9/9
The New York International Fringe Festival Everything that could be said about this annual Off-Off theater orgy has been said: The Fringe is weird, banal, brilliant, bad, amateurish, full of pros, tons of fun and a crushing bore. In a few days of Fringegoing, all these qualifiers turn out to be true. By showcasing approximately 200 productions from around the world, the Fringe's claim to being curated is a bit of a joke; everyone knows that you take your chances, with a high rate of suck. In 20 or so venues, you will see dirty clowns, trampled classics, bad-taste musicals, stand-up comedy, confessional monologues, interpretative dance, puppets…and countless permutations of the same. Some shows have emerged from the swelter of August to have second lives: Urinetown, Debbie Does Dallas, Silence! The Musical and Triassic Parq, for starters. This summer the festival enters its 17th year. If variety is the spice of life, the Fringe makes NYC superspicy.—David Cote
Best New York theater companies, events and festivals (slide show)
Here are a few of our favorite companies, festivals and series—the entities that keep New York theater great.
Whether you're a tourist or a regular local playgoer, when you think of New York theater, the first question tends to be: What show to see? Certainly the play's the thing, as a certain melancholy Dane once noted, but how do those comedies, dramas and musicals come to light? They're produced by the city's hundreds of theater companies, or they're part of the lineup for various festivals and series. Some theater events aren't even full productions, such as unstaged readings of lesser-known classics. One of our favorite "things" (such a vague but useful catchall) is a record company, Sh-K-Boom, that preserves original cast albums for posterity. So enjoy this miscellany of troupes and traditions that keep the scene buzzing with activity.

Tell us what you think on Twitter at @TimeOutTheater.

RECOMMENDED: 50 reasons to love theater in New York