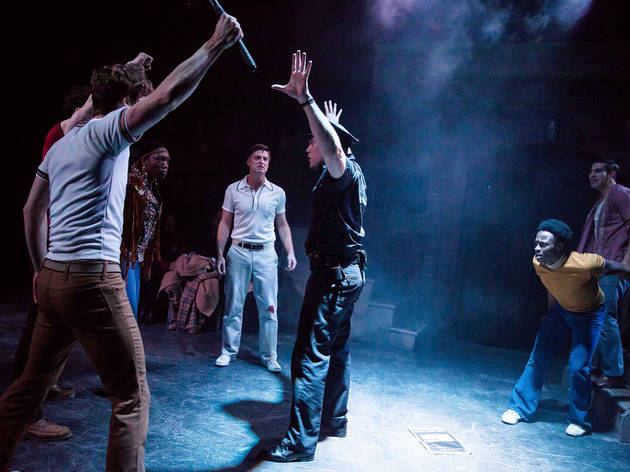 1/5
Photograph: Matthew Murphy
Hit the Wall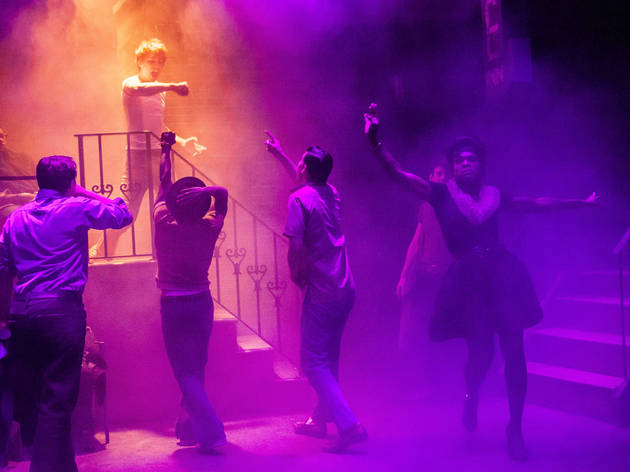 2/5
Photograph: Matthew Murphy
Hit the Wall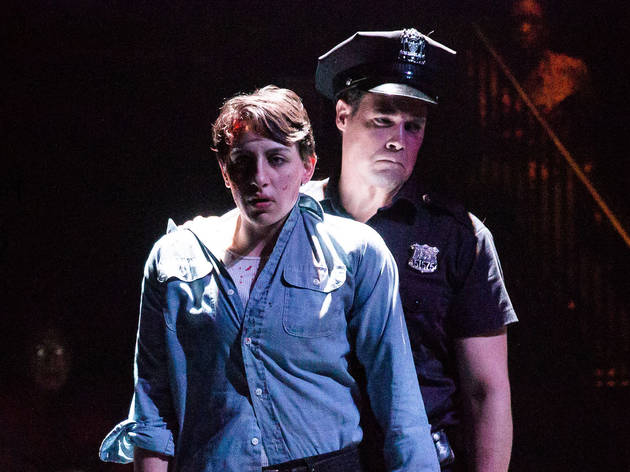 3/5
Photograph: Matthew Murphy
Hit the Wall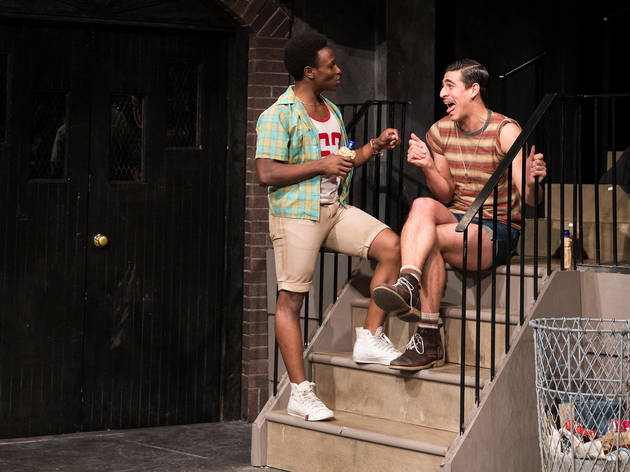 4/5
Photograph: Matthew Murphy
Hit the Wall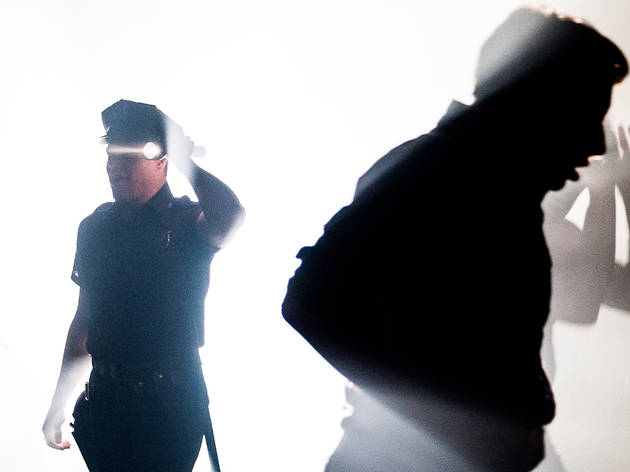 5/5
Photograph: Matthew Murphy
Hit the Wall
Time Out says
Theater review by Adam Feldman. Barrow Street Theatre (Off Broadway). By Ike Holter. Dir. Eric Hoff. With ensemble cast. 1hr 30mins. No intermission.
Ike Holter's fictional docudrama about the Stonewall riots has come to New York with heedless momentum, and crashes accordingly hard. By all accounts, Hit the Wall was a bona fide event last year in Chicago, mounted by a punchy young company at Steppenwolf's Garage space. But the commercial Off Broadway incarnation, still directed by Eric Hoff but with a new cast and design team, is an overboiled stew that leaches the show of whatever raw power it may once have possessed. It's like someone has gone to a wild late-night party and flipped on the lights: In the merciless proximity of Hit the Wall's in-the-round staging at the Barrow Street Theatre, the play looks smeary and tired.
Not much is known about the exact events that followed the NYPD's 1969 raid on the West Village's Stonewall Inn, prompting violent resistance now understood as a turning point in gay-rights history. Holter crams as much as he can into 90 minutes, imagining ten people who might have been there that June: a pair of negative nellies throwing shade in freestyle cascades of snappy abuse; an aw-shucks drifter who falls for a dignified but chary drag queen; a vulnerable butch dyke and a hippie feminist organizer; an eager newcomer and a closeted power WASP; and two egregiously Squaresville straights who try to shame the rest into silence.
Holter's language can be speedily vivid, and the play is best when depicting sparks of friction within the shadowy world of pre-Stonewall gay life. But Hoff's actors, despite solid moments, don't mesh into coherency, and their staginess lays the play's flaws bare. Hit the Wall is a celebration of identity written in sketchy typological clichés; a period piece whose dialogue clunks with quaintness ("far out") and distracts with anachronism ("A-Gay" "pomo"); a work of testimony built on assertions of righteous personal witness—"I was there"—by composite characters. Dramatic license applies, of course, but the drama is the problem: It rings with simplification. (The cop, lest we not know he's a villain, says the n-word and then commits a sexual assault.) For $20 in a scrappy Chicago happening, all this might be forgiven; for $75–$95, two blocks from the Stonewall Inn itself, it calls for protest.—Adam Feldman
Follow Adam Feldman on Twitter: @FeldmanAdam
Details