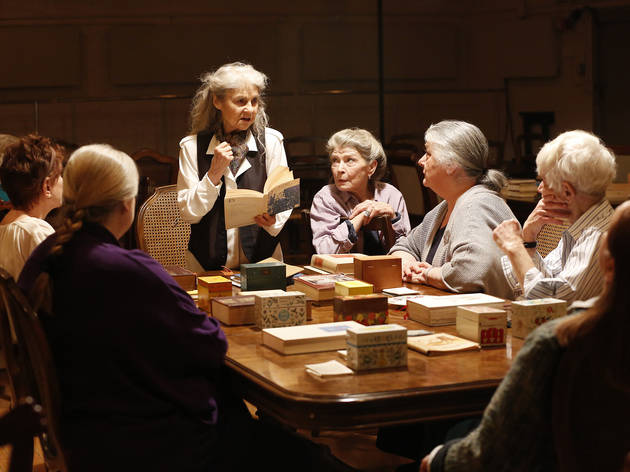 1/5
Photograph: Carol Rosegg
I Remember Mama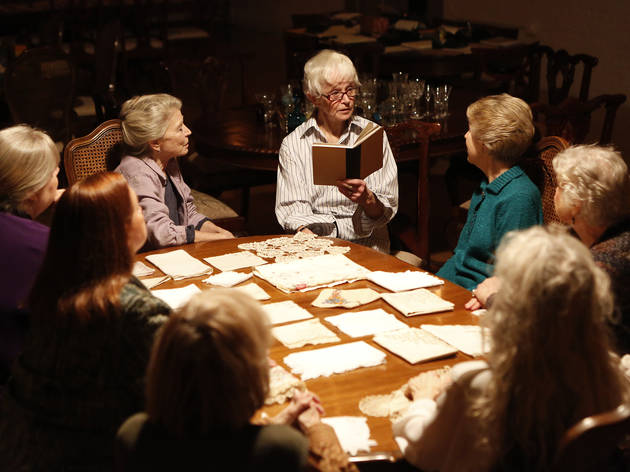 2/5
Photograph: Carol Rosegg
I Remember Mama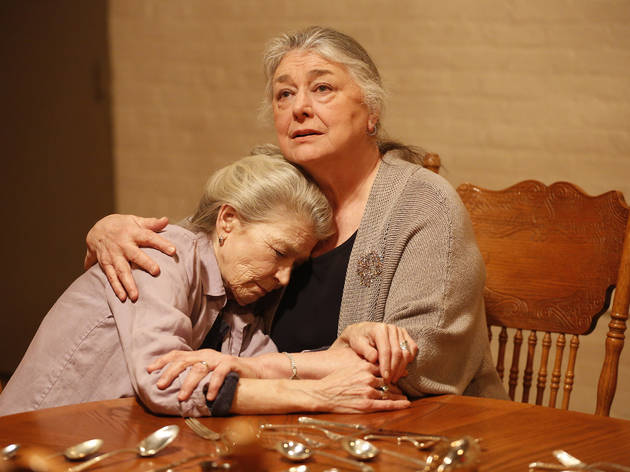 3/5
Photograph: Carol Rosegg
I Remember Mama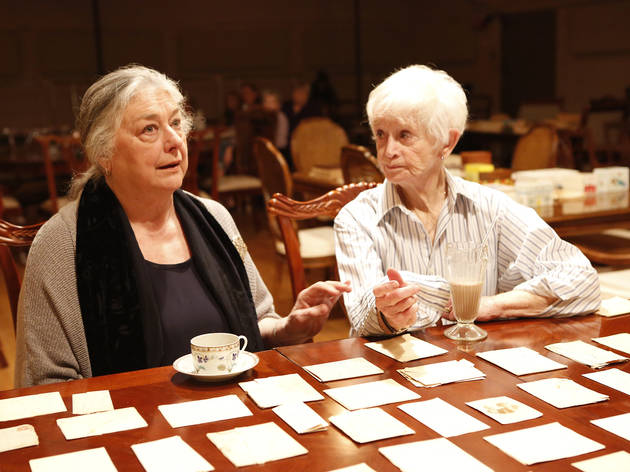 4/5
Photograph: Carol Rosegg
I Remember Mama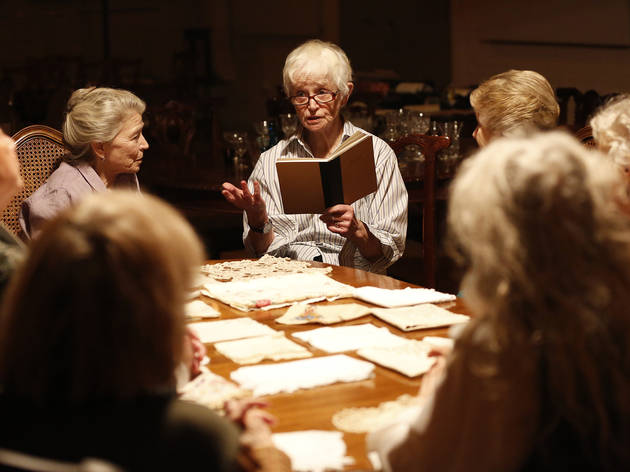 5/5
Photograph: Carol Rosegg
I Remember Mama
I Remember Mama. Gym at Judson (see Off Broadway). By John Van Druten. Directed by Jack Cummings III. With ensemble cast. Running time: 2hrs 20mins. One intermission.
I Remember Mama: In brief
Transport Group's Jack Cummings III directs a revival of John Van Druten's 1944 Broadway smash, a domestic drama about a Norwegian family in 1910s San Francisco. In a high-concept twist, ten veteran actresses—including Barbara Barrie, Rita Gardner, Lynn Cohen and Marni Nixon—play all 25 roles.
I Remember Mama: Theater review by Helen Shaw
Transport Group's tremendously moving revival of John Van Druten's I Remember Mama encourages reminiscence—and not simply because the 1944 drama is structured as a memory play. At least, it certainly carried me into the past: Van Druten's adaptation of Kathryn Forbes's novel Mama's Bank Account has long been a community-theater staple, and I can't be the only one who sat stunned and weepy in the Gym at Judson, remembering a long-ago production I saw as a child.
Whether misty-eyed over an early theatergoing memory or no, nearly everyone present was lost in her own nostalgic haze, thanks to an inspired staging choice by director Jack Cummings III. This Mama is played entirely by ten astonishing older actresses, many in their sixties and beyond, who effortlessly become narrator Katrin (Barbara Barrie); her gruff papa, Lars (Dale Soules); mysterious boarder Mr. Hyde (Lynn Cohen); and, of course, Katrin's mama herself (the infinitely warm Barbara Andres). No costumes, no set, no illusions are necessary; our memories of the actresses' hundreds of other roles wrap thick about them, dense as San Francisco fog.
The audience sits against all four walls of the Judson Church basement venue, looking into a space that seems to have been set up for a jumble sale. Designer Dane Laffrey furnishes the open room with ten dining-room tables, each strewn with a collection—one table has books, another embroidery, another decorative boxes. The actors wait at these tables when they aren't needed for a scene, looking on with quiet dispassion. Wherever we look, our sight is full of empty chairs.
Even when it was first written, Mama was preoccupied with a vanished past. Katrin, a fictionalized version of Forbes, looks back at her first published story, which itself tells the story of her Northern California childhood with her loving but poor Norwegian immigrant family. They weather illness and domestic comedy, busybody aunts and the constant pressure of their precarious finances, all presided over by wise, sweet, no-nonsense Mama.
Van Druten's play can be, frankly, a gushing firehose of sentiment, full of noble self-sacrifice, children in peril and even—oh, lowest of blows—a desperately ill cat. Cummings and his cast, though, resist anything cloying, maintaining only the air of kind interest you might find from a slightly distracted doctor. Paradoxically, that restraint knocks aside our defenses, making us more vulnerable, not less. And if there are moments in which the talk of meatballs and mad Uncle Chris grow long, we fall back simply on looking at the company, a set of treasures that are too often, in the theater, folded away. It's very nearly a political act to assemble women of this age and experience. Heaven knows it's a joyful act to see them.—Theater review by Helen Shaw