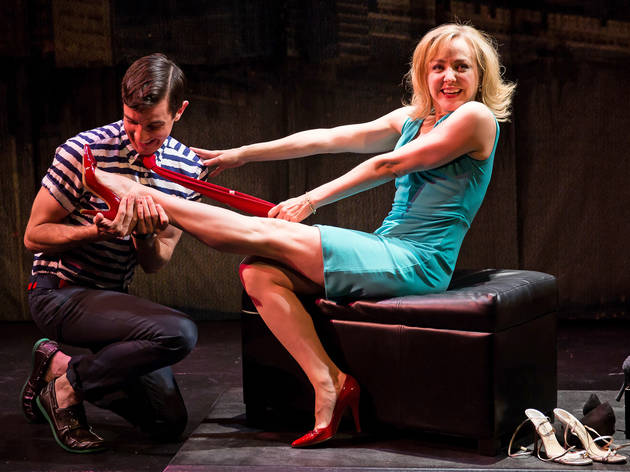 1/5
Photograph: Matthew Murphy
I Wanna Destroy You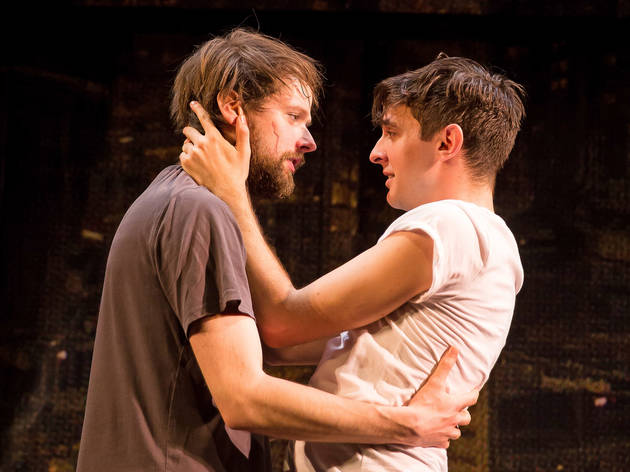 2/5
Photograph: Matthew Murphy
I Wanna Destroy You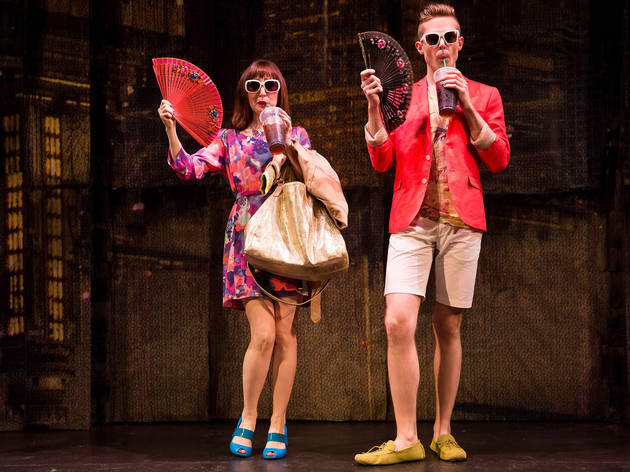 3/5
Photograph: Matthew Murphy
I Wanna Destroy You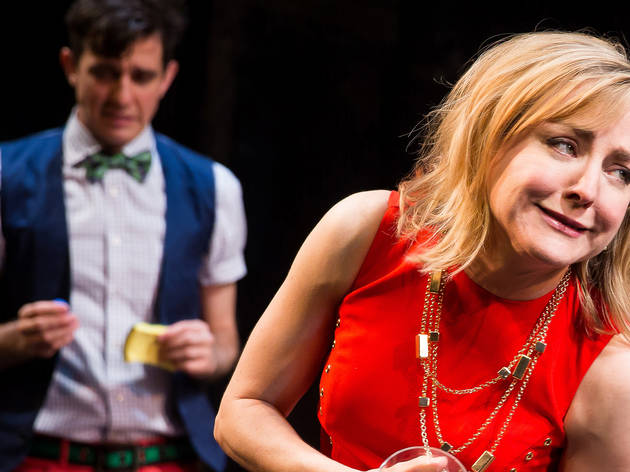 4/5
Photograph: Matthew Murphy
I Wanna Destroy You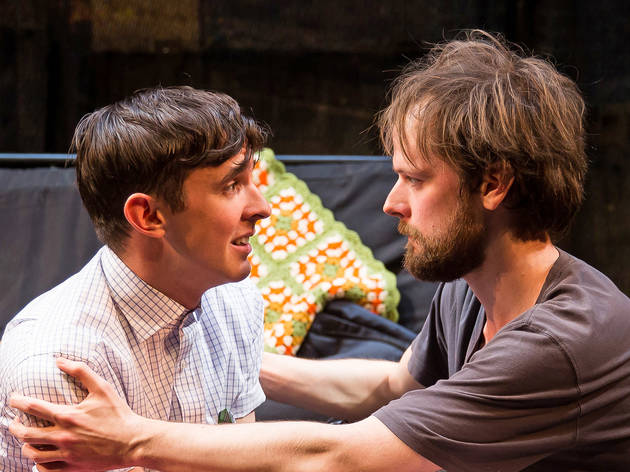 5/5
Photograph: Matthew Murphy
I Wanna Destroy You
I Wanna Destroy You. Beckett Theatre (Off-Off Broadway). By Joshua Conkel. Dir. Dan Horrigan. With ensemble cast. 1hr 45mins. One intermission.
I Wanna Destroy You plot synopsis
Joshua Conkel's comedy tells of a frustrated gay man working as a personal assistant for a dragonish romance novelist in New York City.
I Wanna Destroy You theater review
It is a testament to the progress of gay rights in America, perhaps, that Joshua Conkel's I Wanna Destroy You already feels so dated. There was a time—a decade ago, say—when the play's litany of gripes about gay sidekicks, Sex and the City and hetero cluelessness might have seemed relevant, even when delivered without much finesse. (A middle-aged straight man inquires of his fiancée's dandyish young employee: "Which one of you is the boy and which one of you is the girl? If you know what I mean?") The play seems like something that has been sitting on Conkel's shelf for years. Why break out its corked whines now?
In previous works, including 2009's piquant MilkMilkLemonade, Conkel has successfully applied a darkly cartoonish style to stories that dabbled in absurdism. The same two-dimensionality is less effective in the service of I Wanna Destroy You's standard-issue Hollywood-screenplay schema. Beau (Anthony Johnston) is the personal assistant of a supposedly abusive best-selling author named Cecile (Geneva Carr), though we never see her do anything that awful. Beau's mopey Southern boyfriend, Mick (Kieran Mulcare), is determined to leave New York; and to make matters worse, Beau is turning 30 and doesn't make as much money as he'd like. Crisis! The contrived plot includes a drunken mishap with a wedding dress and a Swimming with Sharks–ish employee revenge. But none of it is credible, and Dan Horrigan's direction goes for a broadness that makes Ugly Betty look like Cassavetes. So tinny is the show at every turn that I wondered if Conkel was trying to be subversive. Are we meant to find Beau's sense of suffering insufferable? Either way, the whole affair seems queerly inconsequential.—Theater review by Adam Feldman
Follow Adam Feldman on Twitter: @FeldmanAdam
Ticket Offers from Time Out New York
Looking for tickets to a Broadway or Off Broadway show? Time Out Offers brings you terrific discounts on tickets to the latest New York theater. Want even more ideas? Check out Time Out New York's complete listings of Broadway, Off Broadway and Off-Off Broadway shows, and browse all available tickets.