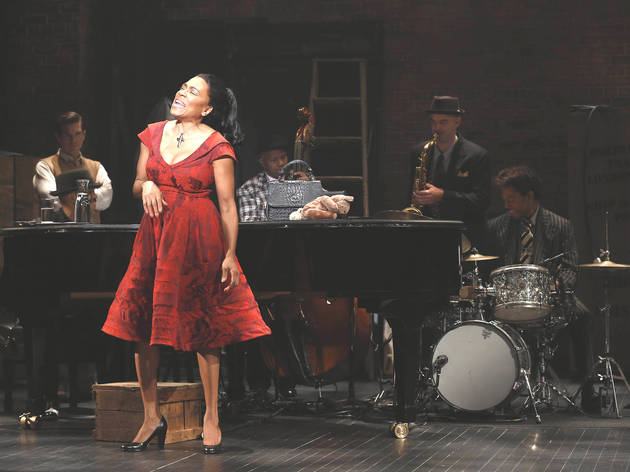 1/6
Photograph: Carol Rosegg
Lady Day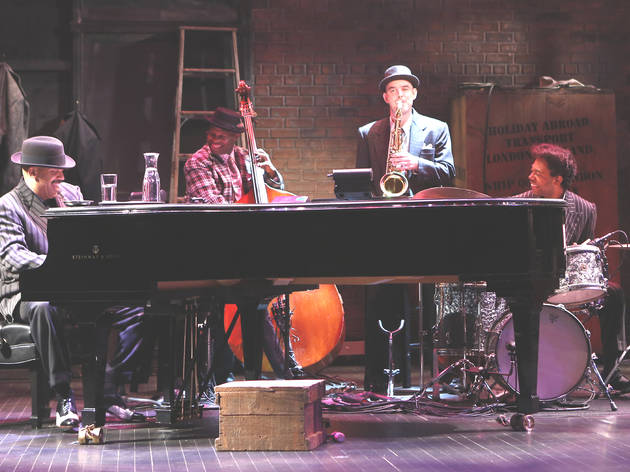 2/6
Photograph: Carol Rosegg
Lady Day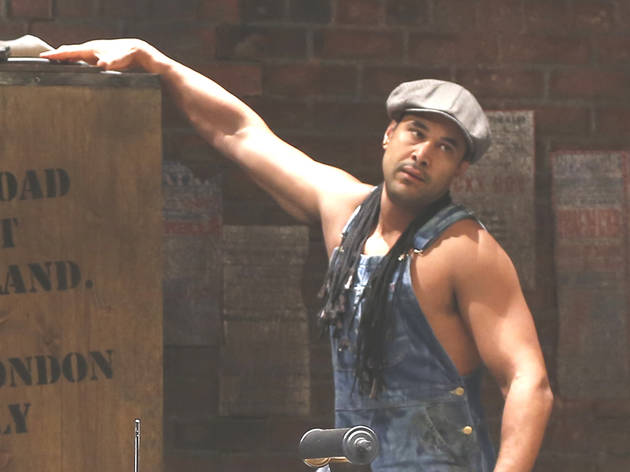 3/6
Photograph: Carol Rosegg
Lady Day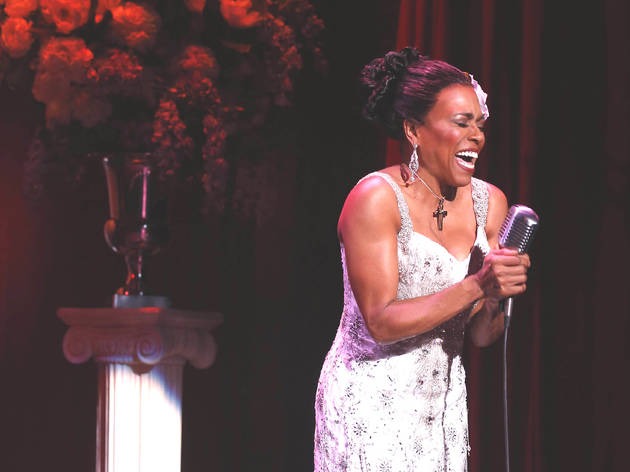 4/6
Photograph: Carol Rosegg
Lady Day
5/6
Photograph: Carol Rosegg
Lady Day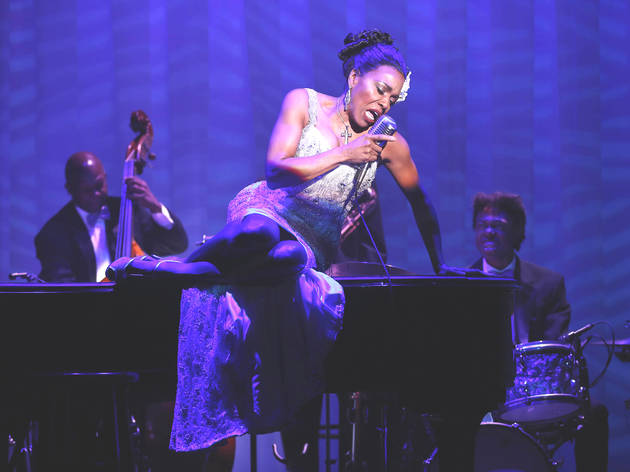 6/6
Photograph: Carol Rosegg
Lady Day
Lady Day. Little Shubert Theatre (see Off Broadway). By Stephen Stahl. Directed by Stahl. With Dee Dee Bridgewater. Running time: 2hrs 15mins. One intermission.
Lady Day: in brief
Jazz singer Dee Dee Bridgewater, who won a 1975 Tony for her ten-minute role as Glinda in The Wiz, returns to the stage to play Billie Holiday in writer-director Stephen Stahl's musical biodrama. Songs include such Holiday standards as "My Man," "Strange Fruit" and "God Bless the Child."
Lady Day: theater review by Adam Feldman
Stephen Stahl's shady portrait of the tragic jazz queen Billie Holiday takes place in London in 1954, several years after a narcotics conviction deprived her of the right to perform in New York cabarets. "That's why I'm singing in Europe from a theater stage instead of a nightclub where I belong," she says. What is Lady Day's excuse? Like End of the Rainbow, Broadway's tawdry 2012 hatchet job on Judy Garland, Stahl's bio depicts the singer as a sordid mess, both backstage (where she banters woodenly with nonactors in her band) and in concert, where she is depicted as falling-down drunk. While her voice is beltier and less affecting than Holiday's, Dee Dee Bridgewater has meaty jazz chops and adeptly delivers more than two dozen brief selections from Holiday's songbook; but she can't save the rest of Stahl's play from its morass of melodrama, exposition and lazy misinformation (as when Holiday recalls hearing Louis Armstrong "playin' that bebop" in 1925—years before the advent of bebop, a style that Armstrong loathed). Someone please put Bridgewater and these evocative songs in a club, where they belong.—Theater review by Adam Feldman
THE BOTTOM LINE This is a long night's journey into Lady Day.
Follow Adam Feldman on Twitter: @FeldmanAdam
Ticket Offers from Time Out New York
Looking for tickets to a Broadway or Off Broadway show? Time Out Offers brings you terrific discounts on tickets to the latest New York theater. Want even more ideas? Check out Time Out New York's complete listings of Broadway, Off Broadway and Off-Off Broadway shows, and browse all available tickets.