New York theater pros and legends (slide show)
Stars, troupers, producers and scribes: New York theater couldn't run without its seasoned professionals.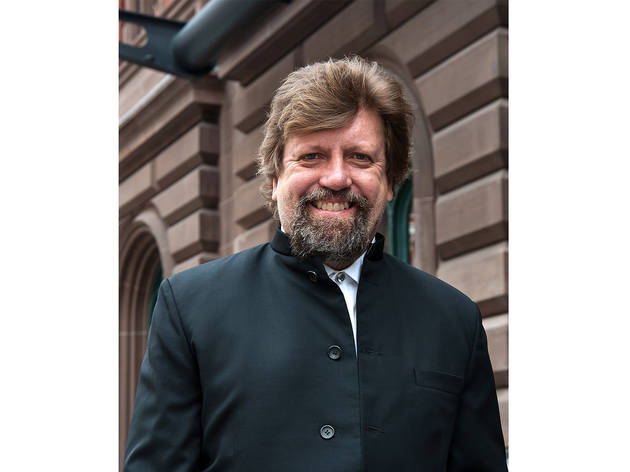 1/14
Photograph: Aislinn Weidele
Oskar Eustis
Oskar Eustis's tall, bearish frame, gray-brown beard and wavy mane give him the air of a merry Norse chieftain in the culture wars, leading the charge on culture's side. Under his warm and watchful embrace as artistic director (since 2005), the Public Theater has solidified its place as a central institution of New York's cultural life. A $40 million makeover for its Astor Place headquarters is but the jewel in a crown that includes a vast array of ambitious undertakings: new plays and musicals, revivals, Shakespeare in the Park, developmental projects, reading series, festivals, outreach programs and more. Guided by Eustis's passionately civic-minded vision, the Public keeps raying out in dazzling new ways.—Adam Feldman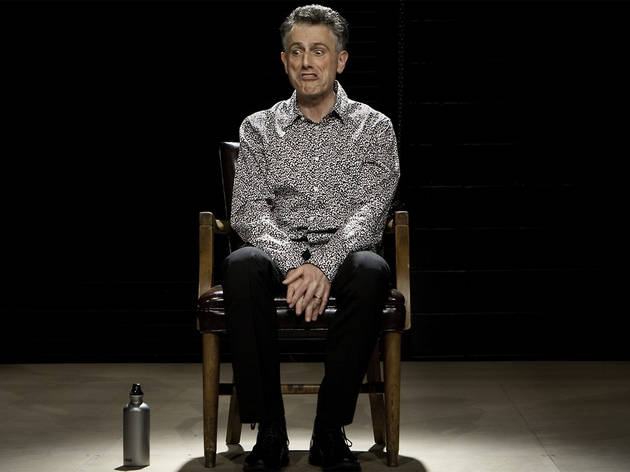 2/14
Photograph: Jon Wasserman
David Greenspan
Trying to describe actor-playwright David Greenspan's erudite elegance usually sends us into paroxysms of hyperbole—his ballet-in-molasses gestures and precise, lisping delivery somehow escape normal boundaries of description. Sadly (for us), we're also unequal to conveying his skills as a playwright, although when describing his works The Myopia and Dead Mother, words like maximalist, Joycean, Escheresque and limpid figure heavily. Just now Greenspan's playing a Yiddisher grandpa in frequent collaborator David Herskovits's The (*) Inn. His movements are as Balinese and liquid as ever; but here he makes them flower at the end of shtick.—Helen Shaw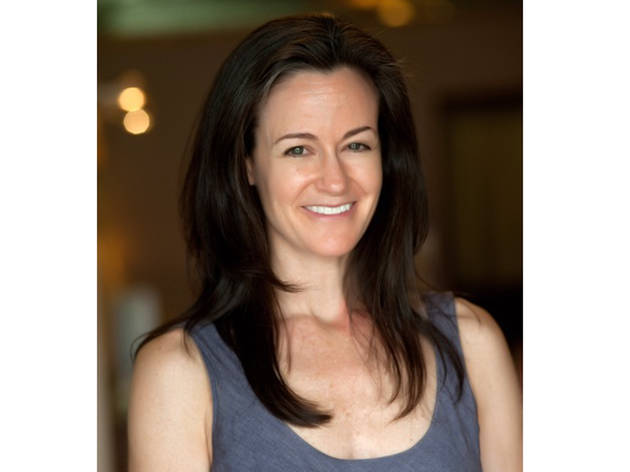 3/14
Kimberly Grigsby
Though music directors seldom get namechecked in reviews, they're beyond integral in determining whether a musical will be a roaring success or a spectacular failure. Put Kimberly Grigsby firmly in the success category: She's waved the baton for Broadway hits in widely variant musical styles, including Caroline, or Change; Spring Awakening; and revivals of Grease and You're a Good Man, Charlie Brown. Currently, she's lending her talents to the bloated special-effects behemoth Spider-Man: Turn Off the Dark, ensuring that everyone sounds fantastic and sticks to the beat, even when the webbing gives out.—Jenna Scherer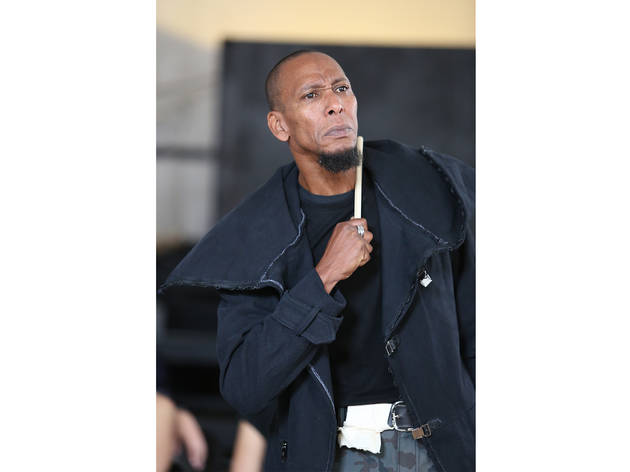 4/14
Photograph: Joan Marcus
Ron Cephas Jones
Where to start anatomizing Ron Cephas Jones, the go-to thespian for the sort of gritty urban dramas Labyrinth Theater Company made famous a decade ago, as well as a master of Shakespearean lead roles (he was a serpentine, wraithlike Richard III at the Public last year)? His voice? Low and gravelly, but graced with piping lilts. His body? Lean and ascetic as a Brancusi sculpture, taut and coiled for action. His eyes? Penetrating, aflame with rage or welling up with bottomless pity. His smile? Blinding. Jones is simply one of the most intense, arresting stage animals around. Once seen, he's never forgotten.—David Cote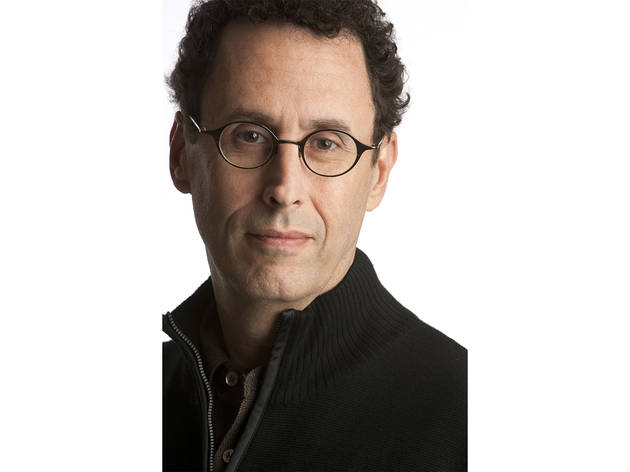 5/14
Tony Kushner
There are many reasons why we don't expect great, world-changing art anymore. Leveling of culture. Decline of taste. Absence of critical authority. Atomization of media. Given the possibility that we live in a postmasterpiece world, Tony Kushner's career is something of a phenomenon. Even if he'd stopped writing after 1992's legitimately groundbreaking, two-part "gay fantasia on national themes," Angels in America, he'd still be a game changer. But Kushner went on to prefigure our Islam-versus-the-West present in Homebody/Kabul and pen a libretto for one of Broadway's most artful musicals in decades: the wrenching, personal Caroline, or Change. It was both inevitable and mind-blowing that this public intellectual and deeply committed playwright joined forces with one of Hollywood's greatest movie populists, Steven Spielberg. Their collaboration last year, Lincoln, was not only beautifully acted and filmed, it also honored the rhetorical integrity of Kushner's screenplay. What's next? The writer has indicated that he's working on another project with Spielberg, no details. Whether the piece is onstage, on television or at the multiplex, his next work is sure to address big ideas with wit, style and oceans of compassion. Is Tony Kushner America's last national playwright? We hope not; but if he is, it couldn't have happened to a more deserving guy.—David Cote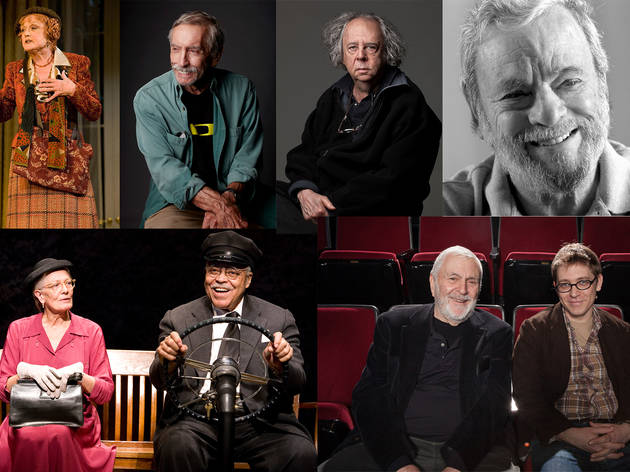 6/14
Living legends (who keep working)
Youth may be wasted on the young, but age—age is being spent exactly right in New York. We've got legends by the barrelful, and none of them seem to be slowing down. National treasures Stephen Sondheim, Edward Albee, John Kander and Hal Prince still supervise new shows and revivals on and Off Broadway, despite having several centuries of experience among them; Angela Lansbury, James Earl Jones, Vanessa Redgrave (onstage now in The Revisionist), Richard Easton and the irrepressible Elaine Stritch will not be pried from their beloved boards. Last year, Richard Schechner—coiner of terms, publisher of journals—presided over a new Dionysus in 69, ushering audiences into the Rude Mechs' reconstruction of a masterpiece he devised more than 40 years earlier. The great avant-gardist Richard Foreman, despite threatening to retire a thousand times, directs Old-Fashioned Prostitutes (A True Romance) at the Public in May. And this fall at the Vineyard Theatre, hit-making composer John Kander (Chicago, Cabaret) opens his new musical, The Landing, with young'un book writer Greg Pierce. In New York, we're not supposed to be impressed by anything—but we are living among titans.—Helen Shaw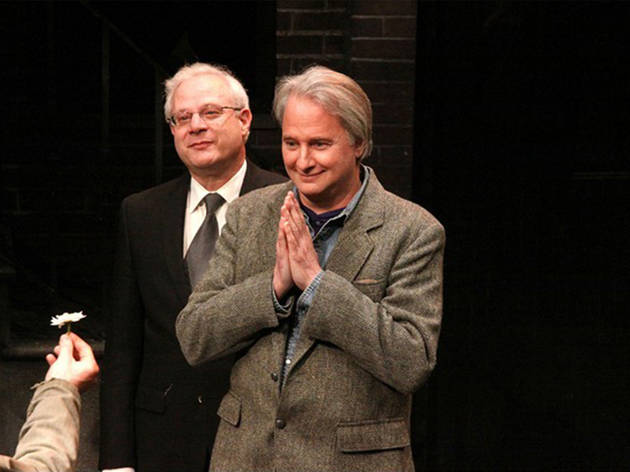 7/14
Photograph: Joe Marzullo
Scott Morfee
Commercial Off Broadway isn't dead. We know because producer Scott Morfee keeps it going at Barrow Street Theatre. Whereas most new Off Broadway plays originate at subscriber-funded nonprofit houses, Morfee takes risks on new work, particularly if it covers violent or emotionally volatile ground. Amazingly, given the competition and the cost of advertising, most of his productions break even. According to Morfee, Tribes took in $3 million; David Cromer's staging of Our Town grossed $4.5 million; and Tracy Letts's Bug earned $2.1 million. He estimates that over the past decade, BST Productions has pulled in over $15 million at the box office and averaged 65,000 patrons per year. So let's raise a glass to the shrewd but gentlemanly Morfee, who hunts for hot properties in Chicago and London, brings them over, but doesn't try to chase the fool's gold of a Broadway transfer.—David Cote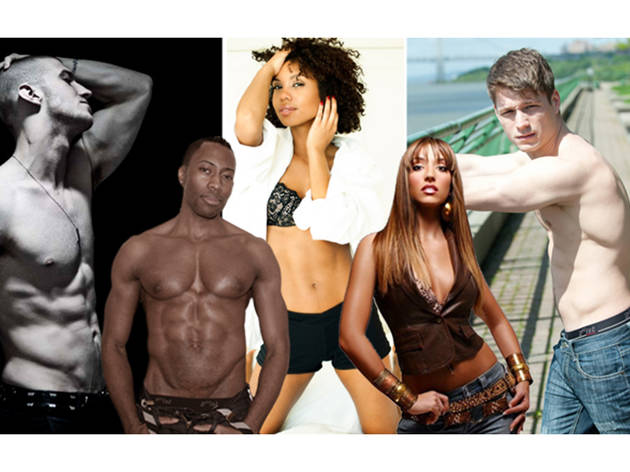 8/14
Musical-theater chorus folk
Musicals have been shrinking left and right, and there's nothing necessarily wrong with that: Many shows thrive with just a few characters and tightly focused stories. But there's a special thrill that comes from watching a big, bold Broadway musical number, flush with chorus girls and guys selling it to the cheap seats. Many of them have honed their bodies into models of physical fitness—a beauty that we here at Time Out New York celebrate each spring—but the most exciting thing about them is, ultimately, their talent. Members of today's ensembles are expected to not just sing and dance but also fill out small roles, and the breadth of skill among these "gypsies" is inspiring. They're not just triple threats, they're triple promises.—Adam Feldman

See the hottest chorus boys and girls on Broadway this spring.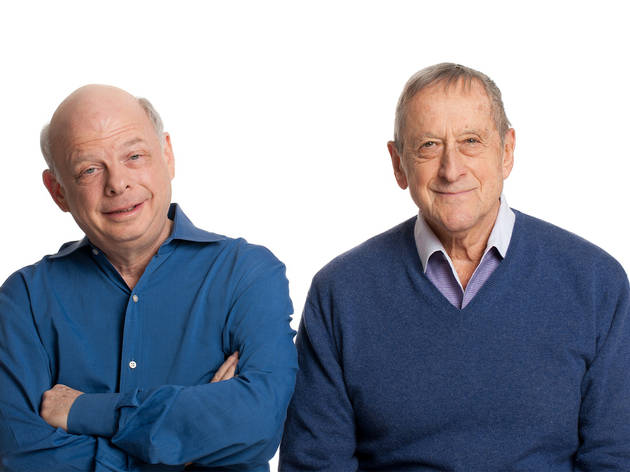 9/14
Photograph: Joseph Moran
Wallace Shawn and André Gregory
You know them for the 1981 art-house gabfest My Dinner with André, but actor-playwright Shawn and avant-garde director Gregory have an extensive stage history, too. They're known for productions that rehearse intensely for years and never open, such as the Uncle Vanya filmed by Louis Malle as Vanya on 42nd Street. One of their most thrilling collaborations was for Shawn's strange, funny and harrowing The Designated Mourner. The story of an unnamed country's descent into anti-intellectual fascism, told by three characters in overlapping monologues, Mourner was first presented at London's National Theatre in 1996. In the summer of 2000, Gregory staged the piece in an abandoned men's club on Wall Street for audiences of 30 at a time. Shawn, writer Deborah Eisenberg and Larry Pine starred in this astonishing piece of political, environmental theater. Now comes great news for the duo's fans. Starting this summer, the Public Theater (in association with Theatre for a New Audience) kicks off the Wallace Shawn–André Gregory Project. From June 21 through August 25, Gregory will remount Mourner with the original cast. Then, from October 8 through November 10, we'll finally see Shawn's most recent play, the perverse and apocalyptic Grasses of a Thousand Colors. The timing for this retrospective couldn't be better: Last week saw the release of the new documentary André Gregory: Before and After Dinner.—David Cote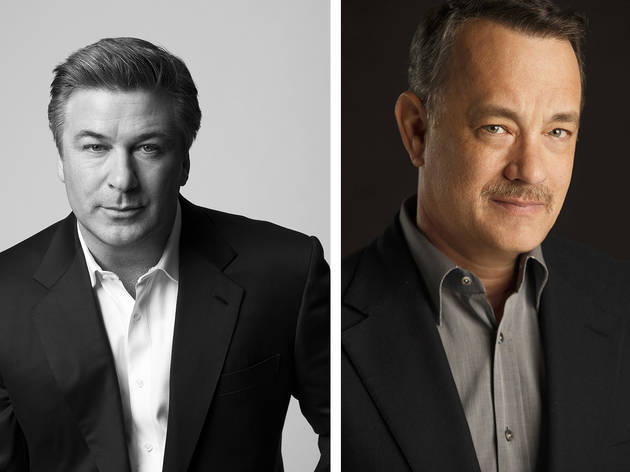 10/14
Stars!
It's a perennial grumble among industry folks and critics: Stop casting actors based on celebrity; it never works. Well, almost never. I mean, Daniel Craig was excellent as a hard-bitten Chicago cop in A Steady Rain (he was miles better than the play). Hugh Jackman electrifies any show he's in. Jessica Chastain was luminous in The Heiress. Were you able to score tickets to The Revisionist? Vanessa Redgrave and Jesse Eisenberg have amazing chemistry! Plus, we have high hopes for the affable and seasoned Tom Hanks, playing crusading newspaper reporter Mike McAlary in Lucky Guy. Alec Baldwin never disappoints: In Orphans, he'll be fending off a couple of psycho recluses. Okay, fine: We enjoy celebrity-sighting as much as the next guy. Stars can sometimes overshadow the play, but well cast, they add to the shine.—David Cote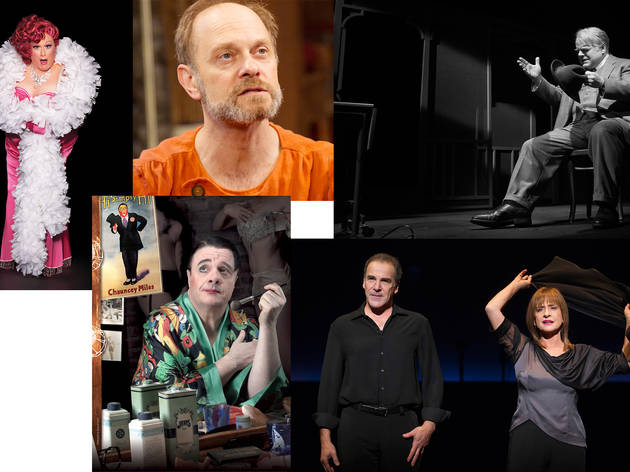 11/14
Super troupers
Sure—film, television and international fame are great and all. But no matter how high they rise in the entertainment-industry ranks, some of the greatest performers of our age keep returning to their first love: the stage. Philip Seymour Hoffman cut his teeth as an actor and director with Labyrinth Theater Company and is a Broadway three-timer, most recently appearing in last year's acclaimed revival of Death of a Salesman. Al Pacino has been coming back to the boards ever since his early days at the Actors Studio, having performed in 11 Broadway shows, from Richard III to Glengarry Glen Ross. Patti LuPone has hit the Great White Way a whopping 26 times since the 1970s, taking on some of the most beloved roles of the past 50 years. Harvey Fierstein, whose Kinky Boots opens in April, has written and starred on Broadway in equal measure. Kristin Chenoweth has carved out a niche for herself on TV, but returns to the stage to stun us every few years. We could keep quoting statistics at you, but you get the idea: You can take the actor off the stage, but…—Jenna Scherer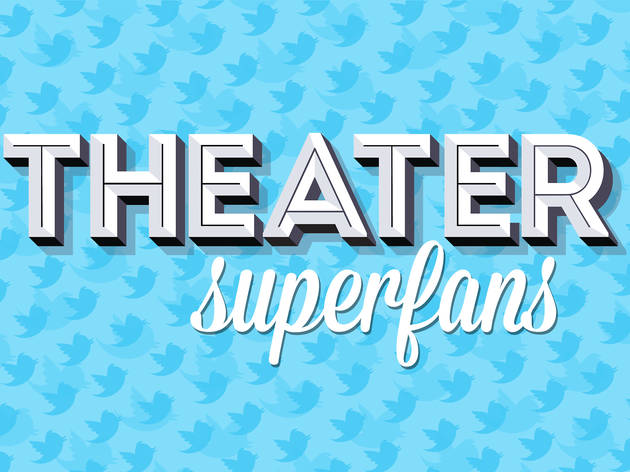 12/14
Theater superfans
Broadway has always drawn its share of devoted—not to say obsessive!—fans. And the advent of Twitter and other social media has given today's Stage Door Johnnies a public platform from which to share an infectious excitement about theater history, writers and performers. They tweet their enthusiasm copiously—along with their inside jokes, drive-by snark, strong opinions and intense emotional investments. (For the excitable Tyler J. Martins, "I'm crying!" has become a catchphrase.) Click here for a sampling of their recent theater mania. We're compiling a list of the city's most devoted stage followers—we call them "Theater Superfans"—over at our Theater feed, @TimeOutTheater. If you think you belong there, tweet us at our Theater handle and let us know. Be warned, though: Spend enough time in this company, and you may come to feel that all the world's a stage door.—Adam Feldman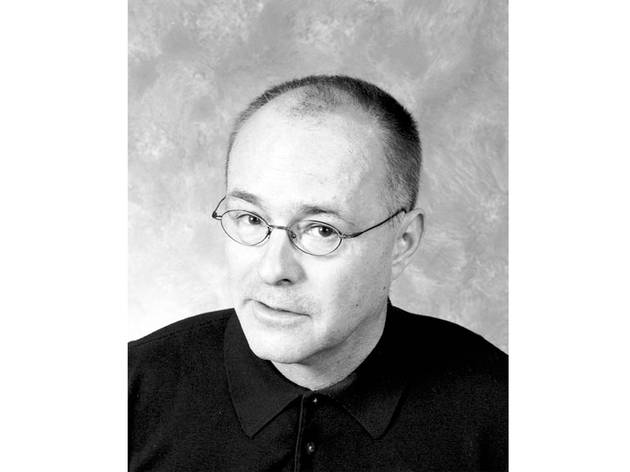 13/14
Photograph: Timothy Keating
Mac Wellman
This veteran dramatist specializes in weird, twisty plays that substitute language rules for experiential logic. His works create lovely, disorienting worlds (2011's 3 2's; or Afar felt like Heidegger run amok), but the man's theatrical impact goes further than his poetry-drunk works. We can trace the dramatic blossoming of local playwrights to his Brooklyn College program, in which he has communicated the dark arts to, seemingly, all the important modernist playwrights of our day—including Erin Courtney, Anne Washburn, Kelly Copper, Sibyl Kempson, Karinne Keithley Syers and Thomas Bradshaw. It's a little like having Socrates' Lyceum in our midst; but in our age, Socrates wears round glasses and a vest, and Athens is at the end of the 2 train.—Helen Shaw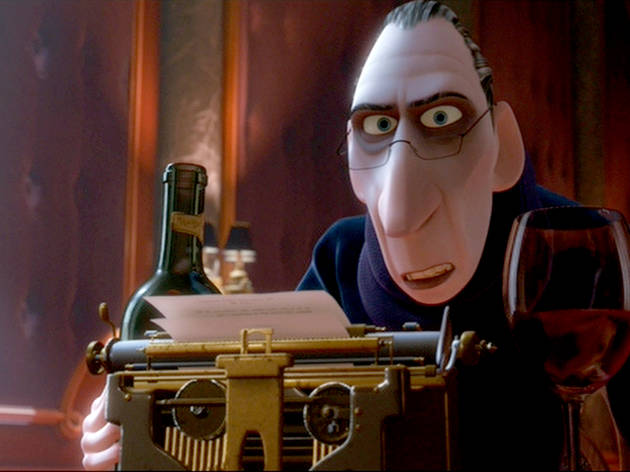 14/14
Critics
Call us biased, but the theater would be a dreadful morass of mediocrity and trash if critics weren't around with their raves and pans. While it's true that critical authority has suffered blows in recent years—shrinking media budgets, the rise of social media and the proliferation of amateur bloggers—we will always need professional theater reviewers. These women and men dedicate their careers (not terribly lucrative ones, at that) to chronicling the highs and lows of each season in lucid, informed prose. We watch, we ponder, we weigh, and we write. New York critics are a breed apart, ranging from the high-profile bylines at The New York Times and veterans such as John Simon and Michael Feingold to younger (ahem) voices such as little ole us at Time Out New York. A New York theater critic must be versatile enough to review a multimedia deconstruction on Saturday night and an Ibsen revival Sunday afternoon. We actually love what we do and wish for excellence every time the lights go down. Critics are essential to the health and growth of the art form…at least in our humble opinion.­—David Cote
It's hard to track down exact numbers, but every year there must be thousands of young actors, playwrights, designers, producers and directors who come to the city or graduate from training programs with an eye to a career on the stage. Everyone knows it's tough to make a living in New York theater: Expect to spend years supplementing your income with temp work, internships, or playing a corpse on Law & Order or CSI. But if you're good and you keep at it, you could find yourself with steady work on the city's many stages, on Broadway and Off Broadway. Here, we salute a few of our favorite troupers and living legends, such as Stephen Sondheim. Actors, conductors, writers, producers and countless other professionals make New York theater the greatest in the world.

Tell us what you think on Twitter at @TimeOutTheater.

RECOMMENDED: 50 reasons to love theater in New York