Heads up! We're working hard to be accurate – but these are unusual times, so please always check before heading out.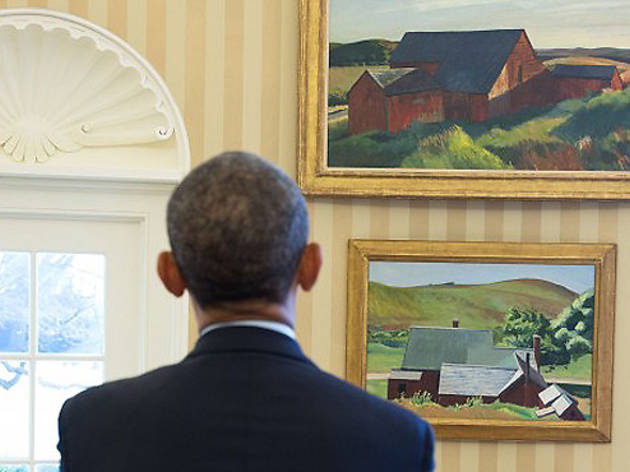 President Obama caught Denzel Washington on Broadway! What should he take in next?
POTUS and FLOTUS had aisle seats to A Raisin in the Sun on Friday; here are more theatergoing tips
My uncle-in-law, a scientist, has a theory: The perfect audience can create the perfect performance. That is, if you were to assemble a group of stage-savvy, receptive and alert spectators and put them before a good (or even just decent) production, their psychic enthusiasm would increase the excellence of the acting. On the one hand this is common sense. Actors for deadly audiences know that excessive coughing or stony silence can kill an ensemble. But on the other hand, it's true that something magical and unquantifiable happens on an opening night, or early in the run of a blockbuster—a vibration in the room that gives the mundane event of going to a play or musical that special zing.

On Friday night, it was President Barack Obama and First Lady Michelle Obama showing up at the Ethel Barrymore Theatre to see A Raisin in the Sun. I had booked my press tickets a couple weeks earlier, just figuring I'd see it to stay informed. (My colleague Adam Feldman had already filed his review.) Friday afternoon the press representative called saying I had to pick up my tickets early at a special location, and that I should be prepared to go through a metal detector. As someone accustomed to getting in and out of Broadway houses as quickly as possible to avoid the postcurtain death march up the aisle into the maelstrom of Times Square, I will admit to feeling a twinge of irritation. And yet: the President! How could I not go?

As it turned out, the POTUS was sitting in the same row as me, aisle seat, just like me, only on the other side of the orchestra. During the play, I could cheat my gaze to the right just the slightest, to see how he was enjoying Lorraine Hansberry's 1959 breakthrough drama about an African-American family fighting for a better life.

With the exception of a shrieking emergency-door alarm that went off for about 15 minutes, delaying the start of the performance, and the rather intimidating presence of Secret Service agents in every corner, the show proceeded as usual. Denzel Washington has always been a stage pro, and the rest of the cast was excellent. More than excellent. That phenomenon was definitely happening: The audience was thrilled, the actors did their job, but must have been pinching themselves backstage, and this glorious play, performed on the night of the 50th anniversary of the passing of the Civil Rights Act, seemed the inevitable choice for this historic president.

As one of our more cultured presidents, Obama is no stranger to the wicked stage. He attended the outstanding revival of Joe Turner's Come and Gone in 2009. His wife gets out even more. Mrs. Obama saw the retooled Porgy and Bess back in 2012, while Malia and Sasha went to see Sister Act that same night. The next day the three of them went to see Spider-Man: Turn Off the Dark (no word if federal funds were allocated to that disaster area). Last year, the mother and daughters caught The Trip to Bountiful. Given that the Obamas are such avid theatergoers, here are our picks for each of them.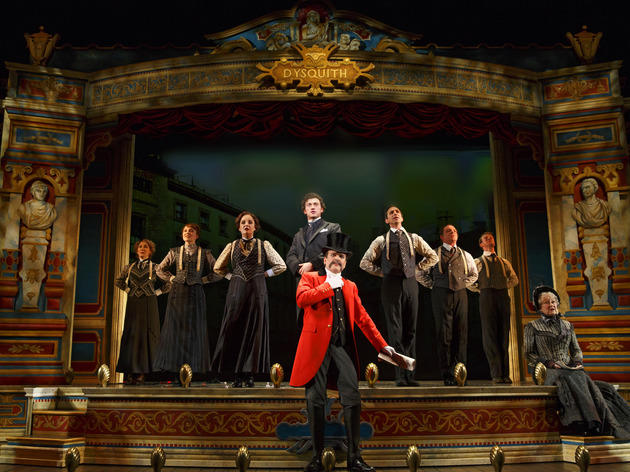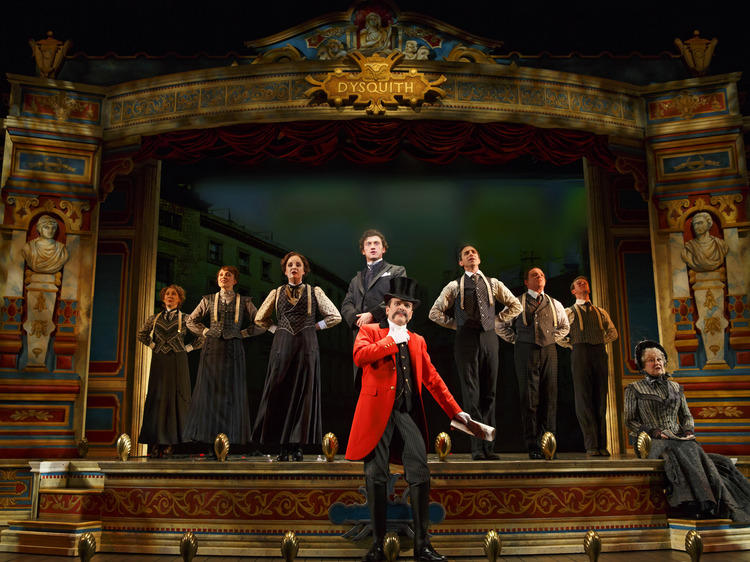 Photograph: Joan Marcus
We're not going to suggest All the Way—we know that would be a busman's holiday for you, and no one needs to be reminded that once upon a time, things actually got done in Washington. We think you need a break from Beltway gridlock, from gun nuts and right-wing hatemongers. How about something completely different? Check out A Gentleman's Guide to Love and Murder. It's silly. It's grotesque. It's got tunes you can hum afterward. And while the subject is super English, it's basically an American message—with enough pluck and determination, you can get to the top.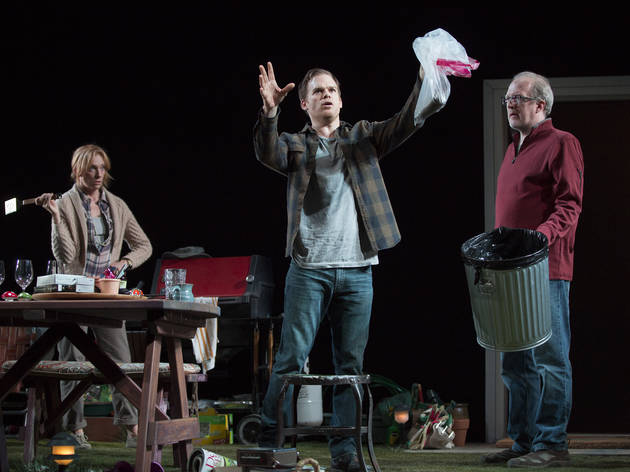 Photograph: Joan Marcus
First Lady Michelle Obama
This is a bit of a stretch, but we suggest The Realistic Joneses. We admit, Will Eno's play about neighbors, suburbia and the bleak emptiness of existence is not feel-good entertainment—morbidity and ambivalence are its main qualities. But we're guessing that life, for the last few years, has been pretty alienating and bizarre. While the theater can be a place for escapism and community, it's often more effective as a zone where you can study the vast weirdness of life. We know that to a woman who has had an inaugural ball dinner next to John Boehner, nothing is truly weird or disturbing.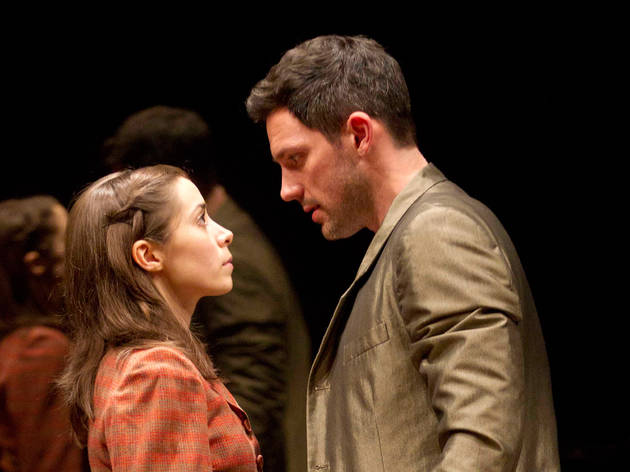 Photograph: Joan Marcus
We're guessing you've already seen Wicked, probably in a secret command performance in the White House. And you're too old for Cinderella or Matilda, right? If we wanted to get into trouble with the Secret Service, we'd suggest sneaking off to Hedwig and the Angry Inch, but save that one for a later visit. Like 2025. How about Once? They drop the f-bomb a couple of times, but the romantic stuff is very PG-13 and the music is genuinely good. Seriously, girls, don't go to Hedwig. I look really bad in stripes.