Prototype Festival: An interview with composer Gregory Spears
The composer's Paul's Case mashes together Baroque, minimalism and teenage rebellion.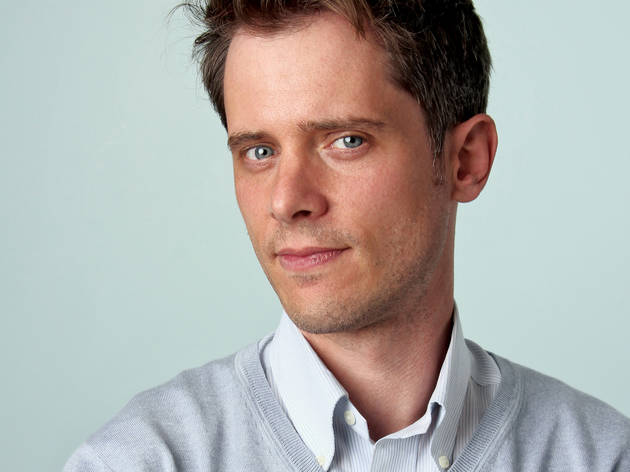 What made you want to turn "Paul's Case" into an opera?
I had read the story in college, and my first impression was that I couldn't believe that it existed. I thought it was quite shocking and dramatic, especially having been written in 1905. The protagonist, Paul, is obsessed with art and aesthetics, [which] are very much in contrast with the world he lives in. So I thought that it was the perfect story to tell using opera, because I felt like he would tell his story that way if he had been able to. For me, that's very important; just because [a piece] is dramatic isn't enough to make it an opera. It has to be uniquely suited to the medium. It felt like it had a resonance, and it also felt so contemporary to me.
Why do you think it seems contemporary?
Teenage suicide is something that has been in the news a lot. And it's not really a story about bullying per se, but there's that energy. His teachers in particular—they're ganging up on him; and Kevin Newbury, the director, has done a great job making it feel like you have six people against one. They can't quite articulate what they don't like about him—they just keep calling him a "dandy," as if that's a real, punishable offense. That sort of outsider [story], I think it's very universal. A lot of operas are about outsiders.
You've incorporated both Baroque and minimalist elements into the music. Is there a clash there?
One of the things I love about opera of the last 20 years or so is how much of both Handel and minimalism there is. I think it's cool that there's this very contemporary style and also this revival of this 18th-century style. As a composer, I love mixing those two worlds. And in the case of this particular story, blending those two styles evokes the problem that is at the root of Paul's character. There's this mechanical world that he's a part of—the school he's at, the industrial world of Pittsburgh—that's really at odds with this world of excess and beauty. That those two things are always blended together becomes the problem and the tension of the piece. It serves a narrative function.

What do you like about working with Prototype?
Not only is Prototype doing new work, but it's doing really different types of work in intimate spaces. The thing that really hooked me on writing opera was working with singers in a small space. Meeting the voice in a smaller space makes you realize how visceral it is—how incredibly strange and wonderful it is that you have a human making that much sound. It's very stylized—it's not normal for someone to be making that much noise—but it's beautiful and dramatic. And that's something that is not as immediate in a huge venue.
What are your thoughts on the whole festival scene that hits downtown in January?
I work a lot in downtown dance, and it's always been a kind of clearinghouse for interesting artists of all types. I feel like just having [all these festivals] here really says something about that community, and to be a part of that is exciting for me. It's both very local and very international at the same time. I really love, for example, Eastern European music, and I think it's so exciting that they're bringing over this piece from Lithuania [Vaiva Grainyte and Lina Lapelyte's
Have a Good Day!
]. I don't know the artists involved with that production, but I'm excited to get to know them. I trust that they're going to be awesome, because it's a sensibility that we all share, I think.
Paul's Case
is at HERE Jan 8–13; prototypefestival.org; $25, with Proto Pack $15–$16.50.