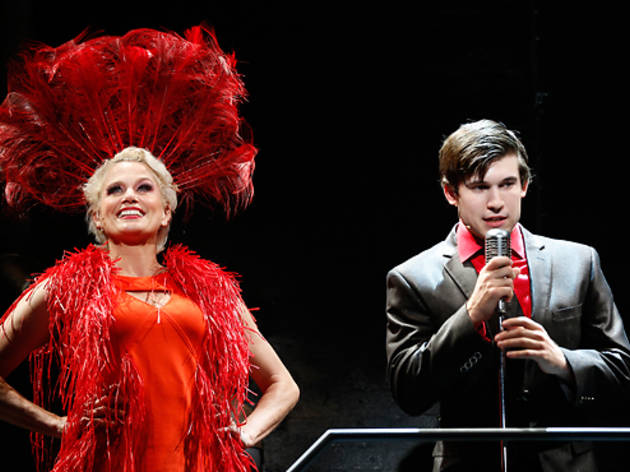 1/7
Photograph: Carol Rosegg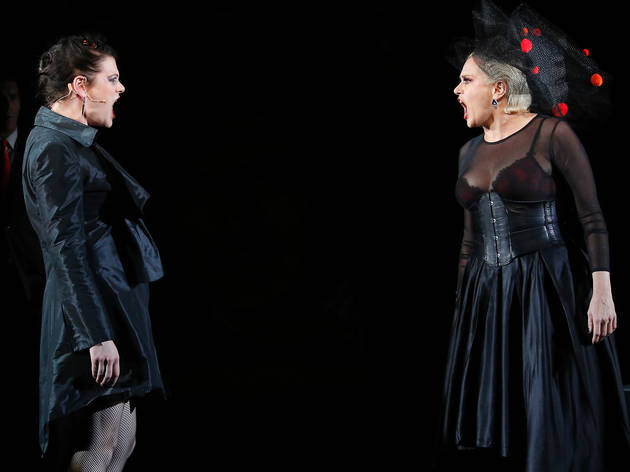 2/7
Photograph: Carol Rosegg
Revolution in the Elbow of Ragnar Agnarsson Furniture Painter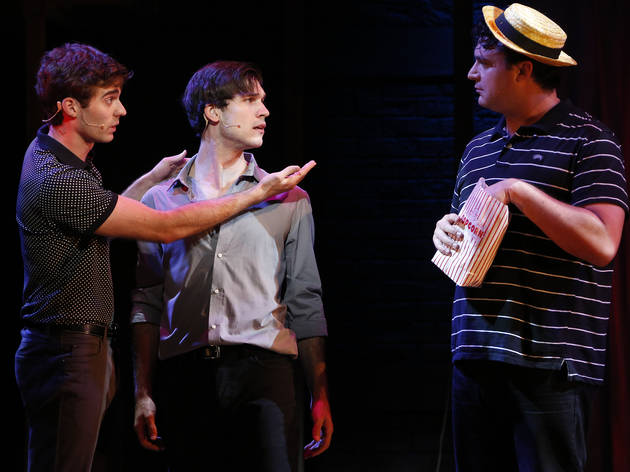 3/7
Photograph: Carol Rosegg
Revolution in the Elbow of Ragnar Agnarsson Furniture Painter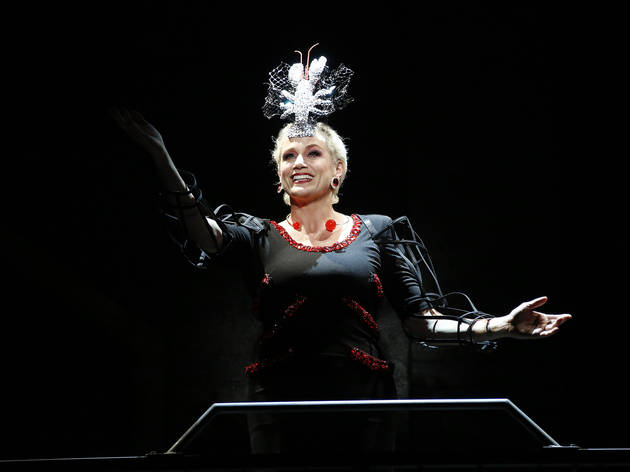 4/7
Photograph: Carol Rosegg
Revolution in the Elbow of Ragnar Agnarsson Furniture Painter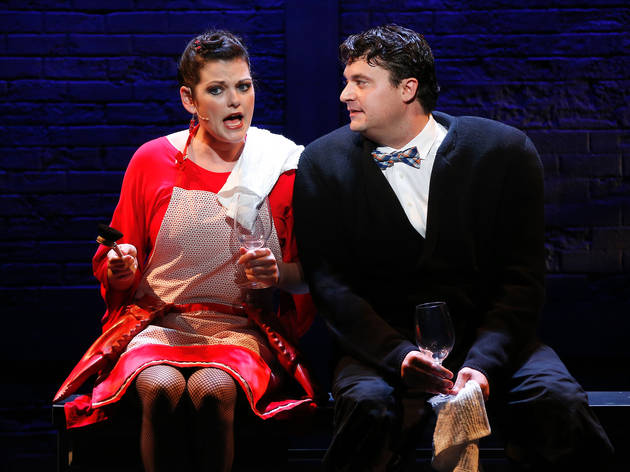 5/7
Photograph: Carol Rosegg
Revolution in the Elbow of Ragnar Agnarsson Furniture Painter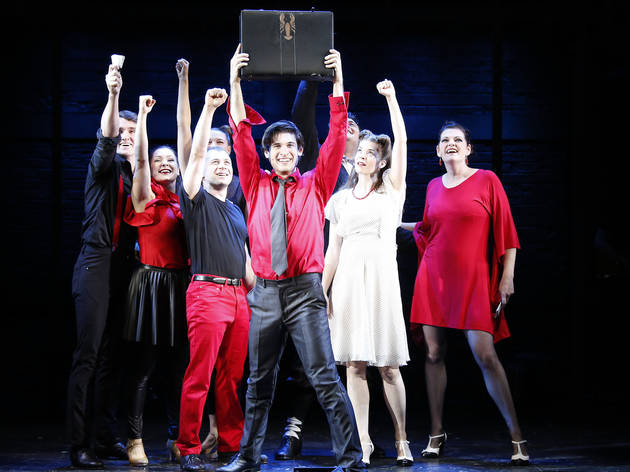 6/7
Photograph: Carol Rosegg
Revolution in the Elbow of Ragnar Agnarsson Furniture Painter
7/7
Photograph: Carol Rosegg
Revolution in the Elbow of Ragnar Agnarsson Furniture Painter
Revolution in the Elbow of Ragnar Agnarsson Furniture Painter. Minetta Lane Theatre (see Off Broadway). By Ívar Páll Jónsson. Directed by Bergur Ingólfsson. With Cady Huffman, Marrick Smith. Running time: 2hrs. One intermission.
Revolution in the Elbow of Ragnar Agnarsson Furniture Painter: In brief
This idiosyncratic musical, by Iceland's Ívar Páll Jónsson, is set in a small town located inside a human elbow. Broadway bombshells Cady Huffman (The Producers) and Kate Shindle (Legally Blonde) bring their tested skills to the table; Bergur Ingólfsson directs the world premiere.
Revolution in the Elbow of Ragnar Agnarsson Furniture Painter: Theater review by Adam Feldman
Consider the pitch line for Ívar Páll Jónsson's Revolution in the Elbow of Ragnar Agnarsson Furniture Painter: an Icelandic rock-musical allegory about the invention and collapse of the modern financial system, set inside a human elbow—and starring Tony winner Cady Huffman! It sounds like a two-hour Family Guy cutaway, and that's more or less how it plays. The word quirky might as well have been invented for this show, but so gasp-inducingly whimsical, swan-dress-at-the-Oscars a work screams out for a word of its own: qúírkky? It is nothing if not original; it is also not much but original. Yet the usual jaded response to a shockingly ill-conceived show (i.e. that it is not even entertaining enough to be so-bad-it's-good) does not apply here. Those with a taste for gutsy fiascos will find much to savor.
The story and style are ludicrous—imagine Urinetown mixed with Anyone Can Whistle and, say, Starmites, all by way of a children's anatomy primer—as are the multiple cutesy puns on body parts. (Elbowville's neighbors include Knee York and Texass.) But while the lyrics are workmanlike, the music is grindingly effective, and Bergur Ingólfsson's production looks great, with help from Lee Proud's choreography, Petr Hloušek's set and projections, and especially the ultrastructured black-and-white-and-red-all-over costumes by (long pause for spell check) Hrafnhildur Arnardóttir and Edda Gudmundsdóttir. More important, the cast of 12 is terrific: Marrick Smith, who suggests a musical-theater version of a young Tom Cruise, plays the central antihero with gusto and convincing sincerity, and Jesse Wildman is charming as his (grossly underwritten) love interest; Huffman camps it up royally as the nefarious mayor and shares a face-melting duet with Kate Shindle as an aggrieved citizen. They must know that they're in the kind of show they will laugh about years hence, but you have to admire the joint effort.—Theater review by Adam Feldman
THE BOTTOM LINE Curio collectors may drink up this full-bodied bottle of crazy.
ollow Adam Feldman on Twitter: @FeldmanAdam
Rating Breakdown
5 star:

1

4 star:

0

3 star:

0

2 star:

0

1 star:

1
Well the show is a mess. I would read reviews and make your own judgement but it was hard to watch at times or I was just plain bored or just wondering...It's too bad because the music is good. I hope they will be able rework the show. We really need more originality in theater.
GO TO SEE THIS SHOW AND JUDGE FOR YOURSELF! I loved it, as did my very critical husband. We see a lot of theatre on- and off-Broadway, and this is the best show we have seen in a long time. It's funny, intelligent, clever, speaks to today's fiscal crisis, has interesting atonal music (a couple outstanding numbers), fantastic performances across the board, dancing, singing, great technology, impressive costumes, and a subtle love story embedded. Incidentally, Iceland is the only country that toppled its banks, for better or worse.
Hence, vive la revolution!