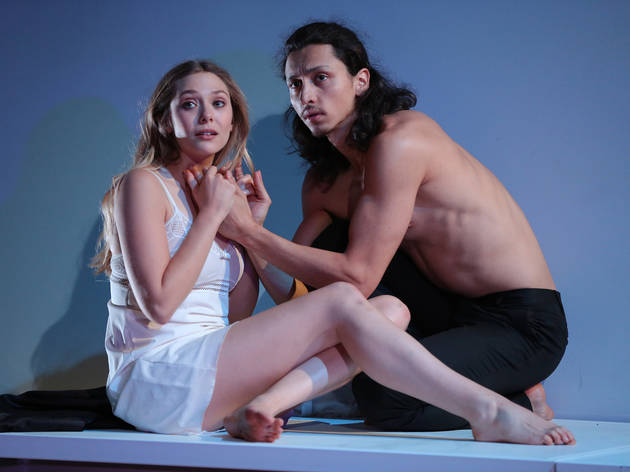 1/5
Photograph: Joan Marcus
Romeo and Juliet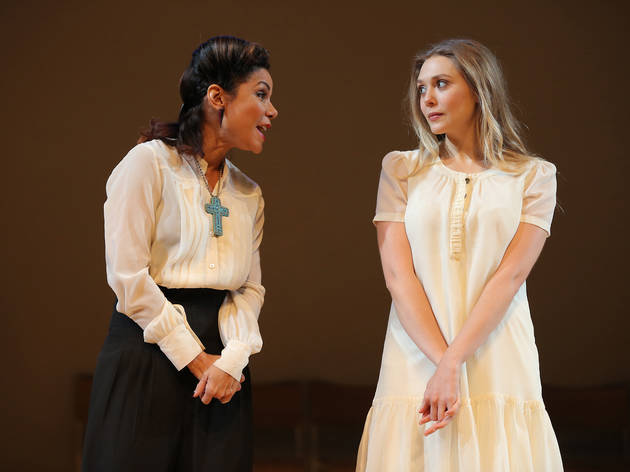 2/5
Photograph: Joan Marcus
Romeo and Juliet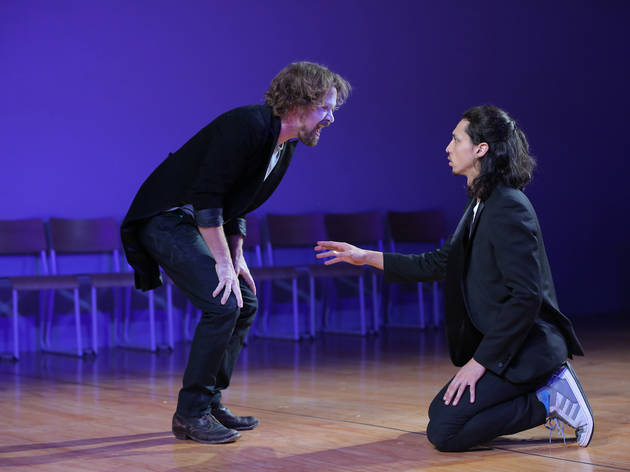 3/5
Photograph: Joan Marcus
Romeo and Juliet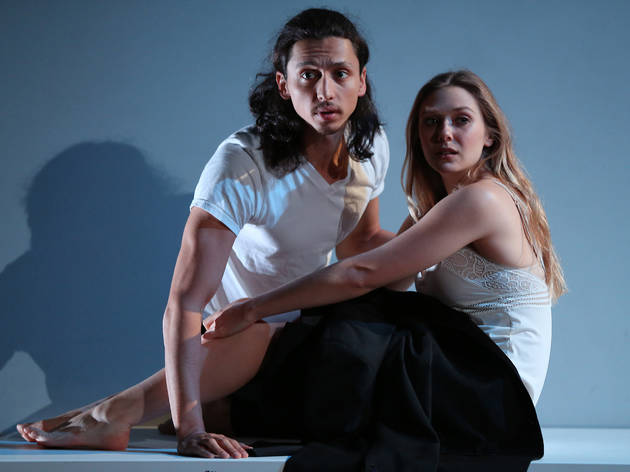 4/5
Photograph: Joan Marcus
Romeo and Juliet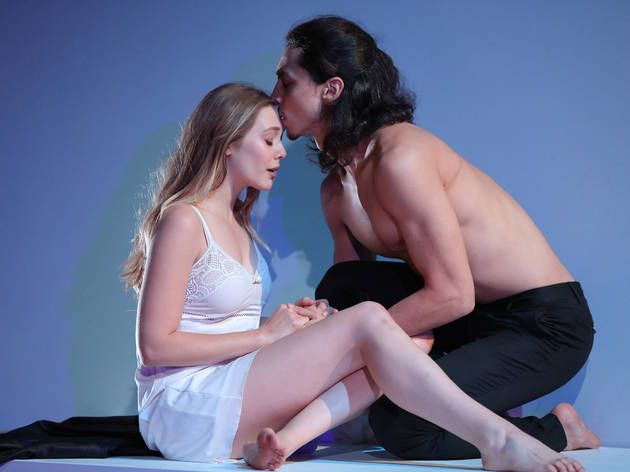 5/5
Photograph: Joan Marcus
Romeo and Juliet
Romeo & Juliet. Classic Stage Company (see Off Broadway). By William Shakespeare. Directed by Tea Alagić. With Elizabeth Olsen, Julian Cihi. Running time: 2hrs 30mins. One intermission.
Romeo & Juliet: in brief
Dueling Romeos! As Orlando Bloom and Condola Rashad bid for your tears on Broadway, Classic Stage Company mounts the same tragedy in a cozier space. Julian Cihi and Elizabeth Olsen star as the doomed young'uns, and director Tea Alagić's fine supporting cast includes T.R. Knight, Daphne Rubin-Vega, Daniel Davis, David Garrison and Kathryn Meisle.
Romeo & Juliet: theater review by Diane Snyder
Don't look for a balcony in Tea Alagić's terrifically nervy Romeo & Juliet. That lofty structure, and the romantic trappings it symbolizes, isn't in the Bosnian director's playbook. But her minimalist approach to Shakespeare gives this tragedy what it needs. With 13 actors and a mostly bare stage, the production saves its reverence for the words, which are played with conversational candor, some characters slipping into Spanish at times. Visual delights come from Clint Ramos's character-defining contemporary costumes, especially Kathryn Meisle's Lady Capulet as a leopard-print–adorned Real Housewife of Verona.
As the ill-fated lovers, younger Olsen sister Elizabeth and newcomer Julian Cihi capably convey teenage rashness and shyness, though they don't have the polish of veteran colleagues like Daniel Davis as Friar Laurence and Daphne Rubin-Vega as the nurse. While not all of Alagić's inventions work—an avant-garde take on Mercutio and Tybalt's duel is a big WTF—her intent resonates in the tweaked ending, which concludes not with a Montague-Capulet reconciliation but with the line "All are punished." Hope isn't born from tragedy here.—Theater review by Diane Snyder
Follow Diane Snyder on Twitter: @DianeLSnyder
Ticket Offers from Time Out New York
Looking for tickets to a Broadway or Off Broadway show? Time Out Offers brings you terrific discounts on tickets to the latest New York theater. Want even more ideas? Check out Time Out New York's complete listings of Broadway, Off Broadway and Off-Off Broadway shows, and browse all available tickets.