Heads up! We're working hard to be accurate – but these are unusual times, so please always check before heading out.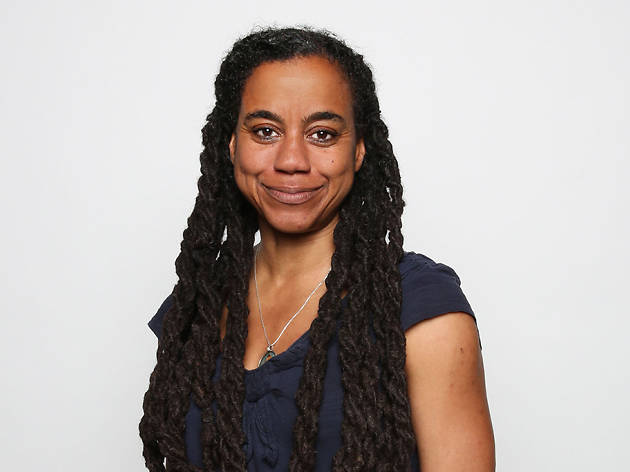 Suzan-Lori Parks talks about politics, inspiration, James Baldwin and her Red Letter Plays
Suzan-Lori Parks revisits two dark works inspired by The Scarlet Letter in the Red Letter Plays at Signature Theatre
You never know when inspiration will strike. Suzan-Lori Parks was in a canoe in the 1990s when she joked about writing a riff on Nathaniel Hawthorne's The Scarlet Letter and calling it Fucking A. From the germ of that offhand comment grew two full-length plays: 1999's In the Blood, about a mother abandoned by the fathers of her five children, and 2000's Fucking A, about an abortionist in a dystopian world. (Between the two, she wrote the Pulitzer Prize–winning Topdog/Underdog.) Signature Theatre is now mounting both works in tandem as the Red Letter Plays, part of a Parks residency that has already included stagings of The Death of the Last Black Man in the Whole Entire World (1990) and Venus (1996). We talked by phone with the ebullient playwright while the plays were in technical rehearsals. "I'm working on a play while in tech, which is really fun," she says. "I just set up the laptop and write, and if anybody needs me I'm available."

When you revisit shows like this after 20 years, is there a temptation to change anything?
So far I've been super lucky because these plays with the Signature have become more relevant than they were when I wrote them. [Laughs] In Last Black Man, he says, "I can't breathe, I can't breathe," and everybody thought I had added that recently. And I'm like, "No, that's 1990, yo. That was also happening." If it's a tiny change to facilitate the staging or the fact that the characters don't look as they did in the original, then whatever, I'm flexible. But it's also very interesting: Wow, 20 years ago I was like that! And I kind of think that should be respected, my 20-years-ago self.
One example of chaarcters looking different: Christine Lahti, who is white, is playing Hester Smith in Fucking A, which was played by S. Epatha Merkerson the first time around.
I know! It's so exciting! In In the Blood, the character's name is Hester La Negrita because I very much want to see a woman of color in that role; the name and various lines throughout the play indicate she is a woman of color. For Hester Smith in Fucking A, I very much want to see what we might call a woman of a certain age in that role.

These plays began with a joke. What led you to decide it was a good enough joke to write out?
It has to do with just being hooked. I have this theory that the Great Spirit is a fisher king or fisher queen. There are lures floating on the surface of life, and we gobble at the lures. That was a particularly tasty lure that I bit hard and swallowed. And this is how I write things: I become passionate, enraptured, obsessed, haunted—I fall in love with, I fall on my knees in front of a story that is unfolding. You don't understand it, but you know that this is something that you must tell. So I sit in front of my computer and write draft after draft after draft after draft—trying to get it right is so hard.

Many of your plays are inspired by canonical works of literature. In these ones, the relationship to the Hawthorne novel is only oblique.
They're contrafacts, like in jazz, where composers take the chord progression of a standard and write their own melody to it. These plays aren't in response to Hawthorne. Bless his heart, he wrote a great book. It wasn't like, "I have to do it right because he didn't." Dead male writer of European descent and contemporary black woman playwright: The math may suggest that the black playwright has "something to say"—finger waving in the air, neck working—to the white man. But what I wanna say is, Please just imagine someone who is taken by the notion of an A on a woman, and who is thinking what that might be for someone like me.
You studied with James Baldwin, right?
Yeah! I went to Mount Holyoke, and he was teaching a class at Hampshire College down the road and we were allowed to take classes there. I was part of his creative writing seminar, and I was really animated, and he said, "You should try writing plays." And I was like, "What the fuck? Plays?" I hated theater. Just fake people doing bullshit. But James Baldwin said try it, so there I was.
What did you take away from him as a teacher?
I teach at NYU, and I have all of these students who are lovely and wonderful and hardworking and it's the same thing I try to give them. I would say I call it, "How to conduct yourself in the presence of the Spirit": how to be an artist, how to be woke as we'd say today, and if you should fall asleep how to pinch yourself and rewake yourself and continually commit yourself to the great craft of writing or being an artist every day. That kind of dedication, that kind of ferocity, that kind of fearlessness I got from him.

What speaks to you most about the Red Letter Plays all these years later?
It's the same for both plays, and it's a question: "Who are we to each other?" People do not see how they are intimately and deeply connected, so revenge and anger and violence run rampant. People do not see that when they harm the person they think is the other, they are actually harming themselves.

Do you think of them as political theater?
Yes, but I don't think we're preaching to the choir. And it's not ham-fisted political theatre. Sometimes a choir needs to be preached to and told what they already know, and sometimes we need the obvious political points to be made because that is comforting and rousing. There's all good—there's room for everything—but it's not what I'm interested in doing. I think sometimes you gotta turn to the choir, grab them and yell, "Wake up, you motherfucker!" Pointing your finger at someone else's house is easy. I'm more interested in doing work at home. I don't know why these plays have endured, but I do know they don't take an easy road. We walk the hard road with these characters, and we grieve and fall and stumble and get up and we look at ourselves and we see our faults. Because we've all got a part in the bullshit. You know what I mean?
See the Red Letter Plays
An abortionist tries to secure the freedom of her imprisoned son in Suzan-Lori Parks's 2000 play, a wild Jacobean parable that features Weimar-style songs and snatches of an invented language. Jo Bonney directs the Signature revival, which is presented in tandem with In the Blood, another Parks play loosely inspired by The Scarlet Letter; the cast includes Christine Lahti, Joaquina Kalukango, Ben Horner, Brandon Victor Dixon and Marc Kudisch.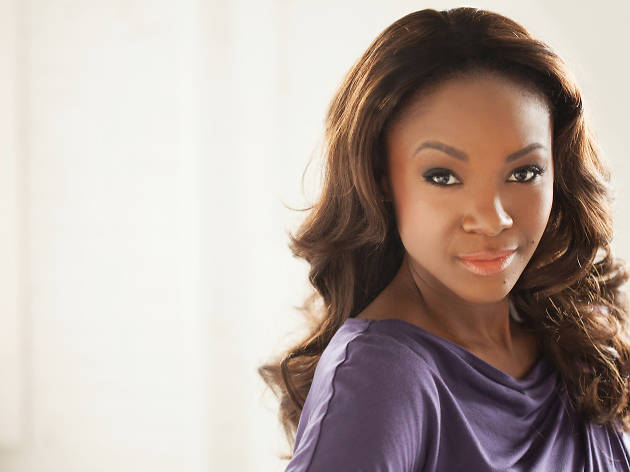 Suzan-Lori Parks's residency at the Signature continues with this revival of her 1999 play, inspired by Nathaniel Hawthorne's The Scarlet Letter, about a poor woman who is rejected and slut-shamed by the fathers of her five illegitimate children. Soho Rep's Sarah Benson directs a cast that includes Saycon Sengbloh, Jocelyn Bioh, Ana Reeder and Frank Wood. (The production is paired with the Signature's revival of Parks's other Scarlet Letter–themed play, Fucking A.)