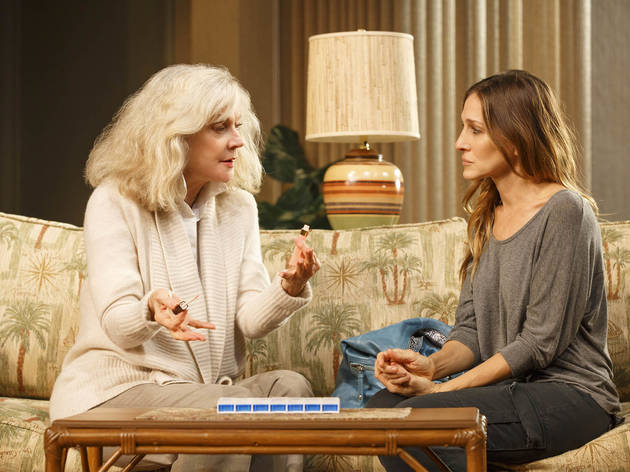 1/5
Photograph: Joan Marcus
The Commons of Pensacola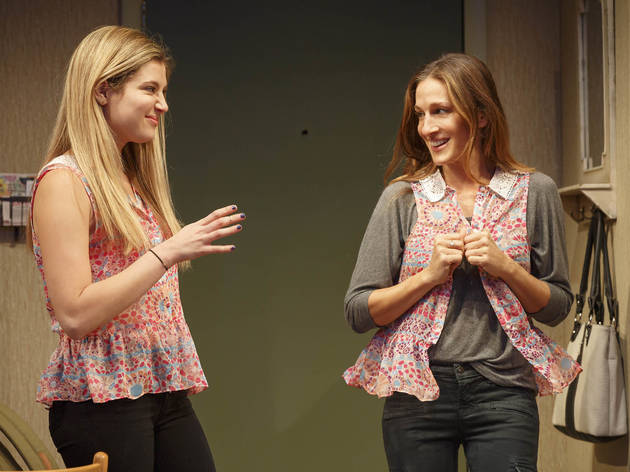 2/5
Photograph: Joan Marcus
The Commons of Pensacola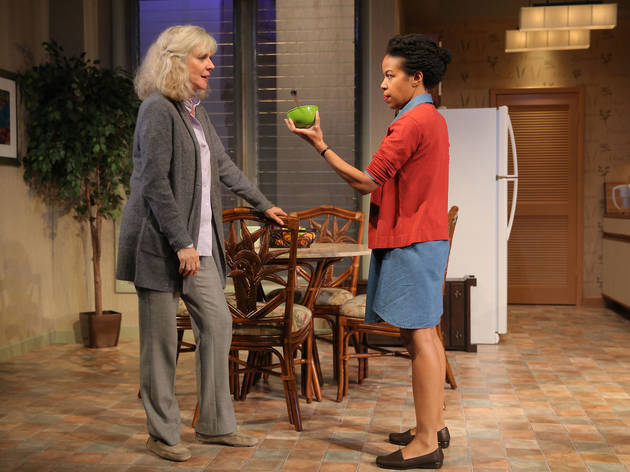 3/5
Photograph: Joan Marcus
The Commons of Pensacola
4/5
Photograph: Joan Marcus
The Commons of Pensacola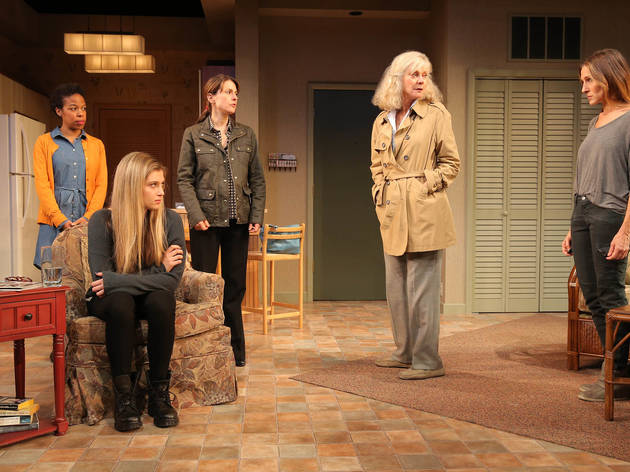 5/5
Photograph: Joan Marcus
The Commons of Pensacola
The Commons of Pensacola. Manhattan Theatre Club (see Off Broadway). By Amanda Peet. Directed by Lynne Meadow. With Sarah Jessica Parker, Blythe Danner. Running time:1hr 20mins. No intermission.
The Commons of Pensacola: in brief
Actor Amanda Peet ventures into playwriting with a drama about a society woman brought low by her husband's exposure as a Wall Street con man. Blythe Danner plays the central figure and Sarah Jessica Parker is her daughter in a world premiere directed by Lynne Meadow for MTC.
The Commons of Pensacola: theater review by Adam Feldman
A scheme is apparently afoot to bilk elderly, trusting New Yorkers out of their money. The victims, I fear, are audience members at The Commons of Pensacola, actor-cum-playwright Amanda Peet's drama about the disgraced wife (Danner) of a Bernie Madoff–like scam artist and her disconcerted daughter (Parker), a failed actress. Vacuous, amateurish and groaningly contrived from snout to tail, the play lasts 80 minutes, costs $95 and delivers no value in return. It is nice of Lynne Meadow to give a fledgling writer a chance, but it hardly seems fair to make MTC audiences endure it for Peet's sake.—Theater review by Adam Feldman
THE BOTTOM LINE Avoid this misinvestment of time and money.
Follow Adam Feldman on Twitter: @FeldmanAdam
Ticket Offers from Time Out New York
Looking for tickets to a Broadway or Off Broadway show? Time Out Offers brings you terrific discounts on tickets to the latest New York theater. Want even more ideas? Check out Time Out New York's complete listings of Broadway, Off Broadway and Off-Off Broadway shows, and browse all available tickets.