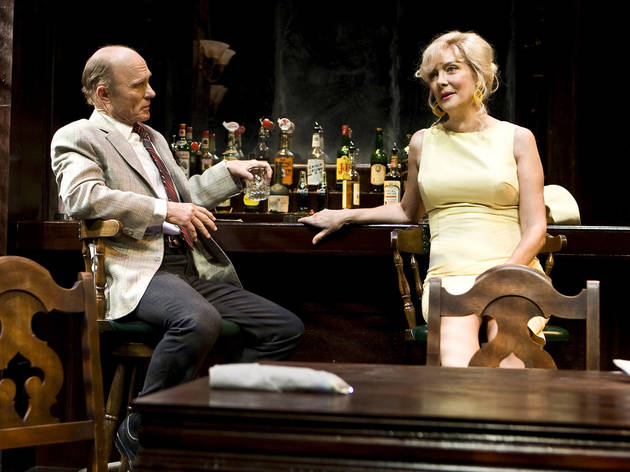 1/6
Photograph: Monique Carboni
The Jacksonian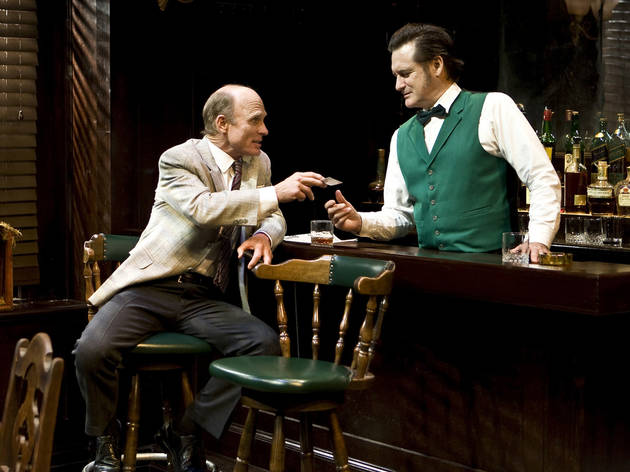 2/6
Photograph: Monique Carboni
The Jacksonian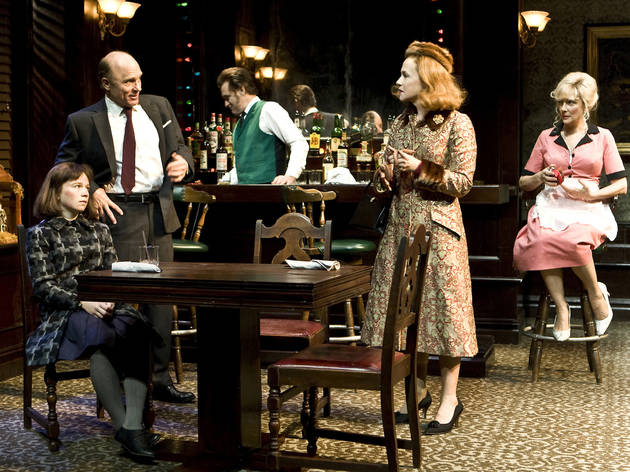 3/6
Photograph: Monique Carboni
The Jacksonian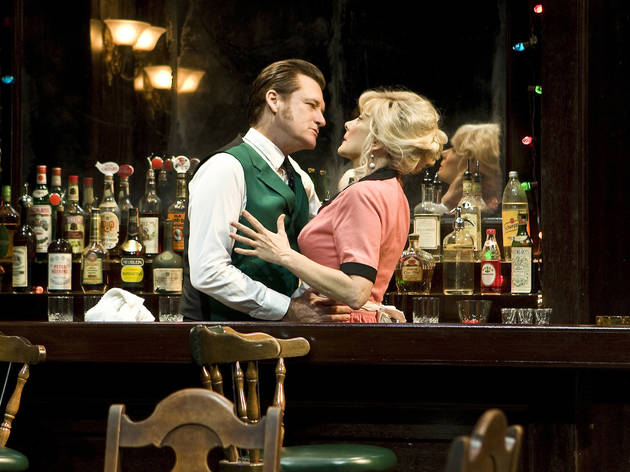 4/6
Photograph: Monique Carboni
The Jacksonian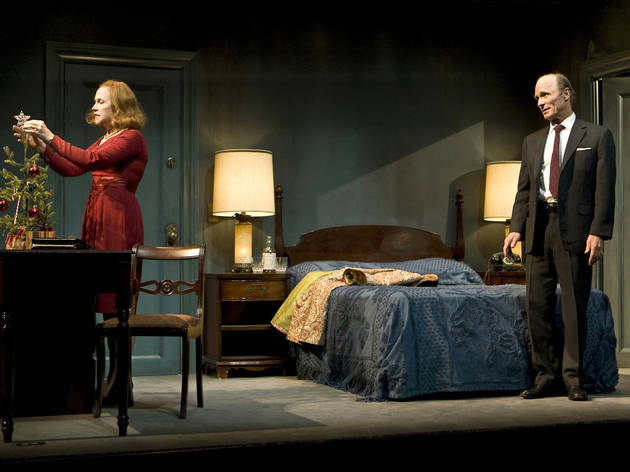 5/6
Photograph: Monique Carboni
The Jacksonian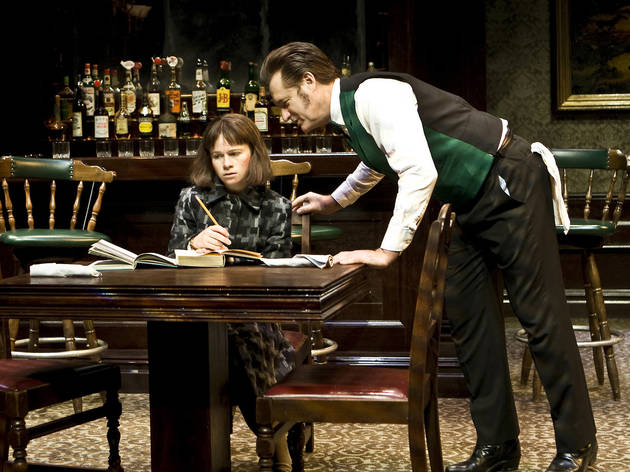 6/6
Photograph: Monique Carboni
The Jacksonian
The Jacksonian. New Group @ Theatre Row (see Off Broadway). By Beth Henley. Directed by Robert Falls. With Ed Harris, Bill Pullman, Glenne Headly, Amy Madigan. 1hr 30mins. No intermission.
The Jacksonian: in brief
Four high-octane stars—Ed Harris, Glenne Headly, Amy Madigan and Bill Pullman—power a drama by Beth Henley (Crimes of the Heart) that tells of murder and betrayal in 1960s Mississippi. Robert Falls, of Chicago's Goodman Theatre, directs the New York premiere for the New Group.
The Jacksonian: theater review by Adam Feldman
"They say things happen for reasons," says a pimply teen named Rosy (Juliet Brett) in The Jacksonian. "But the reasons are not real. It's just the swamp you're living on that pulls you under." Set in 1964 Mississippi, Beth Henley's drama moves back and forth in time at the seedy hotel where Rosy's father (Harris), a drug-addled dentist in rapid decay, has taken up residence apart from his wife (Madigan). The hotel's barman (Pullman) and maid (the vivacious Headly, baby-voiced and ice-hearted) share a secret; like much of the background Henley paints, it is tied to racism and violence. (The moral blight of the old South is the pit from which the play's demons swarm.) Those who associate the playwright with the milder Southern gothic of Crimes of the Heart may be surprised at just how ugly things get. Redolent of Flannery O'Connor and David Lynch, The Jacksonian feels clammy and perverse, and Robert Falls and his expert cast commit to the atmosphere hard. Whether you'll be pulled in (not to say pulled under) depends on how keen you are to watch old wounds fester.—Theater review by Adam Feldman
THE BOTTOM LINE Pros go to seed in Henley's darkling study of rot.
Follow Adam Feldman on Twitter: @FeldmanAdam
Ticket Offers from Time Out New York
Looking for tickets to a Broadway or Off Broadway show? Time Out Offers brings you terrific discounts on tickets to the latest New York theater. Want even more ideas? Check out Time Out New York's complete listings of Broadway, Off Broadway and Off-Off Broadway shows, and browse all available tickets.