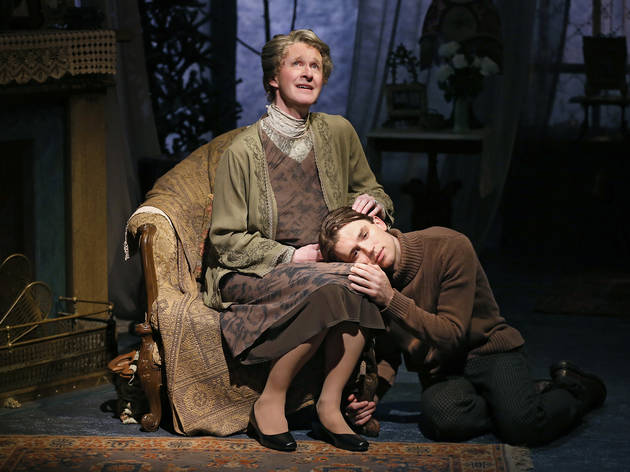 1/4
Photograph: Carol Rosegg
The Silver Cord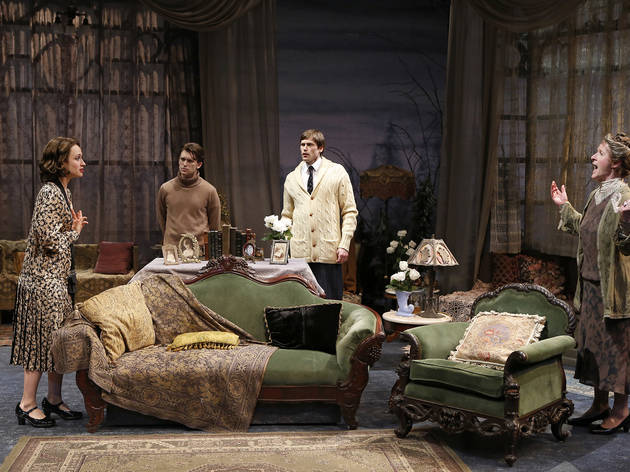 2/4
Photograph: Carol Rosegg
The Silver Cord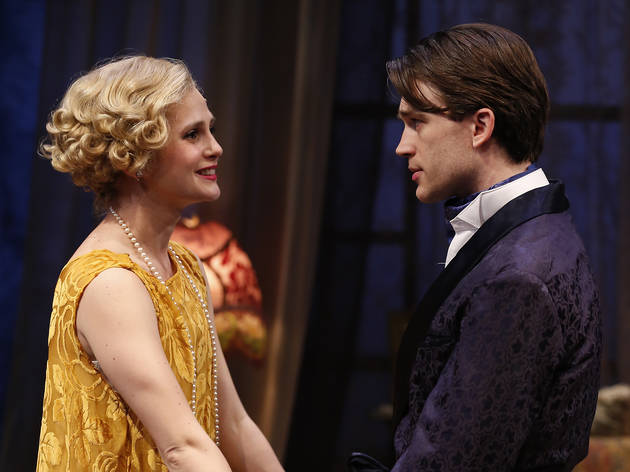 3/4
Photograph: Carol Rosegg
The Silver Cord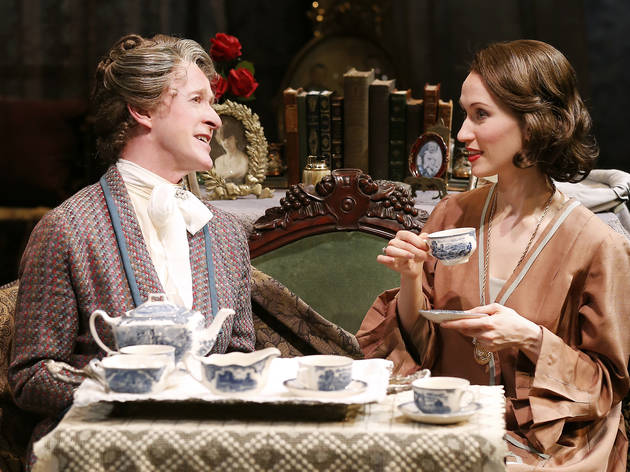 4/4
Photograph: Carol Rosegg
The Silver Cord
The Silver Cord. Theatre at St. Clement's (see Off Broadway). By Sidney Howard. Directed by Dan Wackerman. With ensemble cast. Running time: 2hrs 20mins. One intermission.
The Silver Cord: plot synopsis
The retro-minded Peccadillo Theater Company proffers the first major local revival of Sidney Howard's 1926 Broadway depiction of a smothering mother and the two sons she undermines. Company chief Dan Wackerman directs.
The Silver Cord: theater review by Diane Snyder
When The Silver Cord opened on Broadway in 1926, the estimable Brooks Atkinson deemed it "trenchant drama." Today, Sidney Howard's story of a suffocating mother's struggle to keep her two adult sons by her side registers as an era-specific curiosity, although that could also be the result of the Peccadillo Theater Company's mixed-bag revival, staged by artistic director Dan Wackerman, which catches fire only in the second half.
Howard, who won the Pulitzer the previous year (and would go on to claim a Best Screenplay Oscar for Gone with the Wind), debunked the selfless-matriarch ideal with this Freudian study of Mrs. Phelps (played by male actor Dale Carman), a barracuda in finely tailored clothing who would probably still breast-feed David (Thomas Matthew Kelley) and Robert (Wilson Bridges) if she could. But the former has married biologist Christina (Victoria Mack) while off in Europe, and the latter is engaged to sweet, blond Hester (Caroline Kaplan). In record time, however, Mrs. Phelps displays a finesse that Norman Bates's mama might envy, as she tries to turn her offspring against their women.
Scenic and lighting designer Harry Feiner fashions a cold, silvery winter scene. It's fitting for moments of inappropriate parental affection, which are truly discomfiting thanks to Carman, who never lets Mrs. Phelps become a camp creation. But Howard's dialogue gets too didactic, with characters underscoring points already highlighted in previous scenes. Still, he's penned a gripping finale that brings out the best in Wackerman and his cast, and finally enlivens the proceedings. Otherwise, we're in therapy as much as in a theater.—Theater review by Diane Snyder
Discounted tickets are available through Time Out Offers until July 13, 2013.
Ticket Offers from Time Out New York
Looking for tickets to a Broadway or Off Broadway show? Time Out Offers brings you terrific discounts on tickets to the latest New York theater. Want even more ideas? Check out Time Out New York's complete listings of Broadway, Off Broadway and Off-Off Broadway shows, and browse all available tickets.