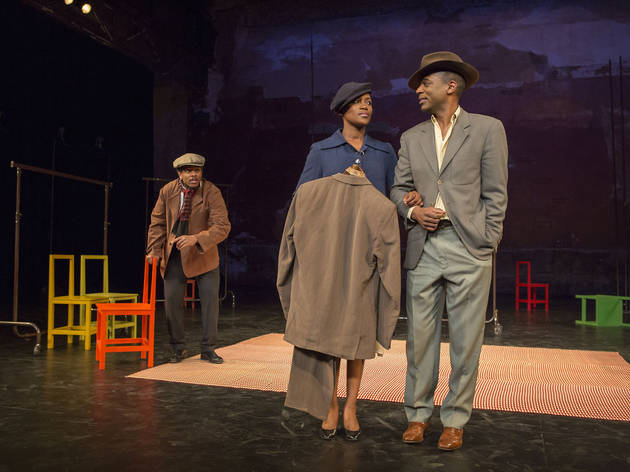 1/5
Photograph: Richard Termine
The Suit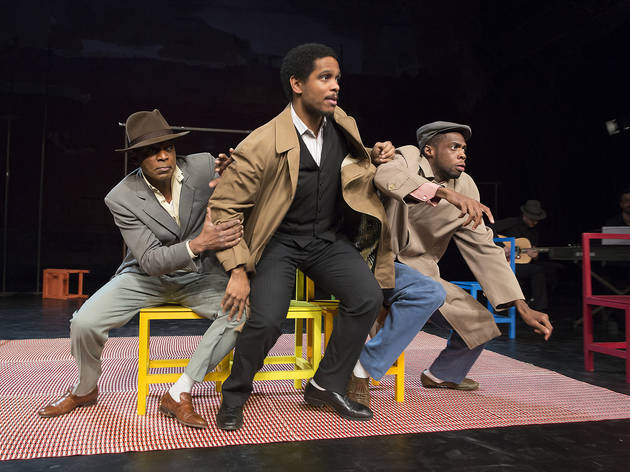 2/5
Photograph: Richard Termine
The Suit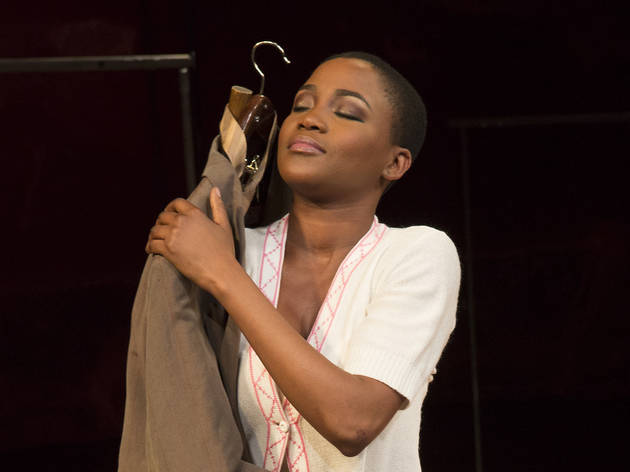 3/5
Photograph: Richard Termine
The Suit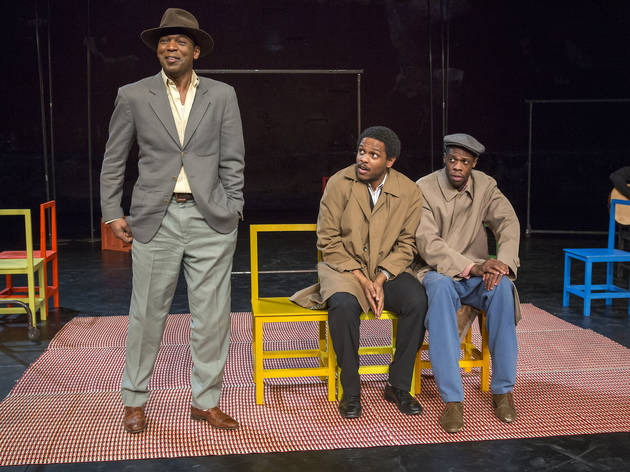 4/5
Photograph: Richard Termine
The Suit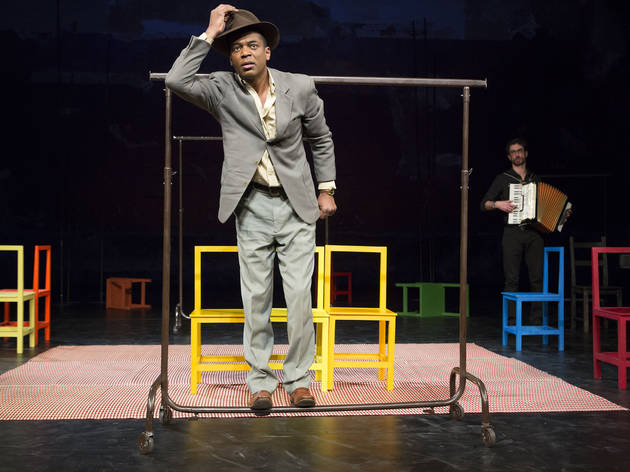 5/5
Photograph: Richard Termine
The Suit
Theater review by David Cote. BAM Harvey Theater. By Can Themba, Mothobi Mutloatse and Barney Simon. Dirs. Peter Brook, Marie-Hélène Estienne and Franck Krawczyk. With ensemble cast. 1hr 15mins. No intermission.
Clothes make the man, but a three-piece number is the unmaking of Philemon (William Nadylam), a black law clerk in apartheid-era South Africa. When Philemon comes home early one day, he catches his lovely but restless wife, Matilda (Nonhlanhla Kheswa), in bed with another man. The cuckolder flees, leaving behind a suit on a hanger. Rather than discuss the infidelity or fly into a jealous rage, Philemon concocts a bizarre retribution: He commands Matilda to treat the empty suit like a perpetual guest in their house, feeding it and taking it for walks. Our protagonist clearly has not worked out the endgame for his DIY marital therapy; the results are tragic.
Director Peter Brook previously worked on this material with his Paris-based Théâtre des Bouffes du Nord. The year was 1999 and the piece was then called Le Costume, performed in French. Now the script (adapted from South African Can Themba's novel) is in English, music underscores the action, and there's a bit of sweet if underthought audience interaction in a party scene.
A gritty fable about the toll of dehumanization, The Suit contains passages of excellent writing and a silky, magnetic performance by Nadylam. (The charming Kheswa sings to enchanting effect.) Brook's staging—following recent scaled-down work (the Beckettian Fragments and his reduced A Magic Flute)—is a model of economy and lightness. But he's not so deft in navigating shifts from domestic poignancy to bleak social commentary (horrifying accounts of racist violence). And the songs, while sensitively performed (Jared McNeill delivers a spare, harrowing rendition of the lynching ballad "Strange Fruit"), only add superfluous emotional weight. They're like piping and zippers on a garment that doesn't need them.—David Cote
Follow David Cote on Twitter: @davidcote