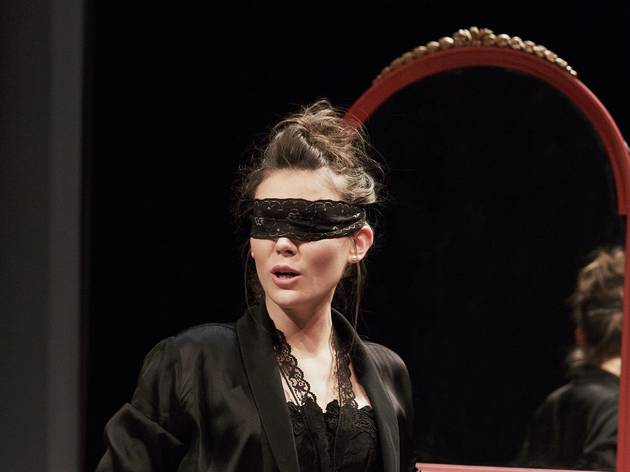 1/6
Photograph: Paul Kolnik
The Surrender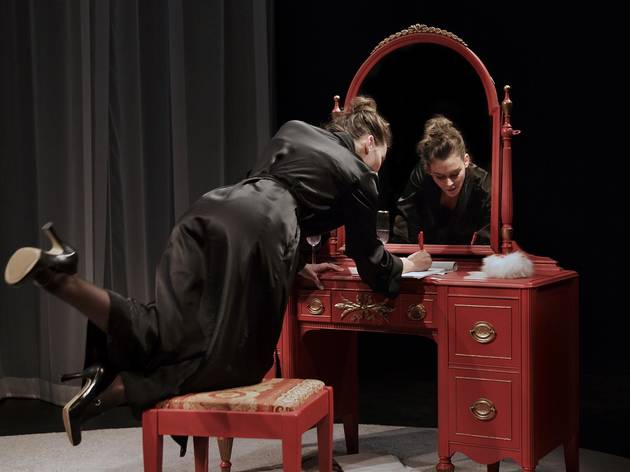 2/6
Photograph: Paul Kolnik
The Surrender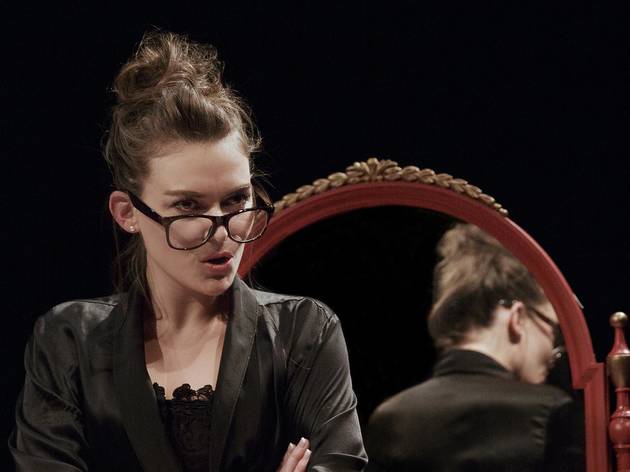 3/6
Photograph: Paul Kolnik
The Surrender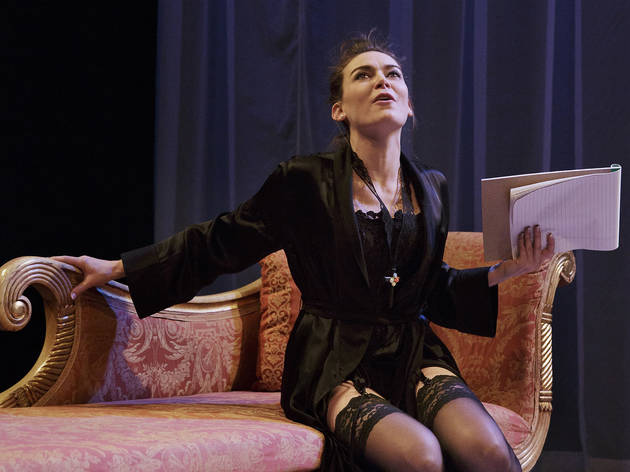 4/6
Photograph: Paul Kolnik
The Surrender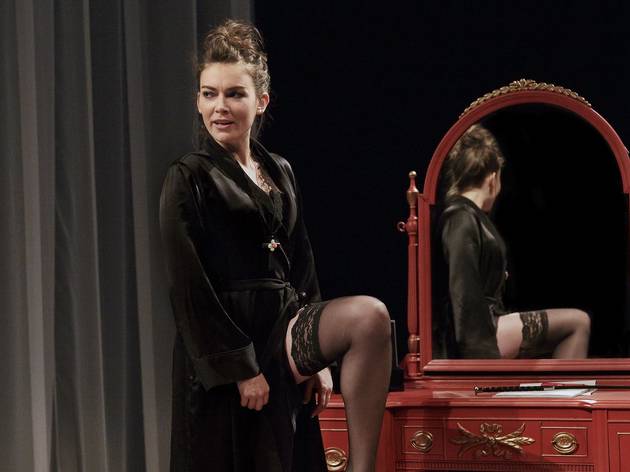 5/6
Photograph: Paul Kolnik
The Surrender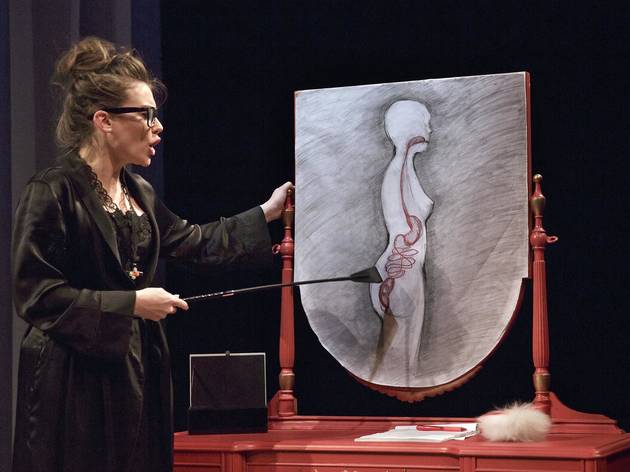 6/6
Photograph: Paul Kolnik
The Surrender
The Surrender. Clurman Theatre (see Off Broadway). By Toni Bentley. Directed by Zishan Ugurlu. With Laura Campbell. Running time: 1hr 15mins. No intermission.
The Surrender: In brief
Free your ass, and your mind will follow: That's the message of dancer Toni Bentley's 2004 erotic memoir, in which anal sex leads to spiritual awakening. Now she and Isabelle Stoffel adapt it for the stage, in a production starring Laura Campbell and directed by Zishan Ugurlu.
The Surrender: Theater review by Helen Shaw
Toni Bentley's adaptation of her sexual memoir, The Surrender, couldn't be more ridiculous. Could it be less? Perhaps—but not when spoken by poor Laura Campbell, silk-robed and sipping room-temperature champagne. The more Campbell sashays, the sillier she is: Fake boudoirs aren't sexy; they're soapy. Even in better directorial hands, though, erotica's tough. What titillates in the mind's dark turns goofy under lights.
Bentley's thrust (hello!) is a first-person ode to anal sex. If you're prudish, don't worry; nothing cures inhibition like boredom. After many vaguely dissatisfying clitoral orgasms, she finds a partner who dominates her in bed. Phew! Certainly we aren't rooting for Bentley's romantic bliss, since her self-regard—she doesn't consider a stagehand "a peer"—is pretty total. She literally counts out her bottom-oriented bonks, assuring us that they've awakened a deep-seated (as it were!) spirituality. However, there's no textual evidence in her self-indulgent, ersatz lyricism that she's learned much more than how to kiss her own ass.—Theater review by Helen Shaw
THE BOTTOM LINE: It's awful—no ifs, ands or butts.
Ticket Offers from Time Out New York
Looking for tickets to a Broadway or Off Broadway show? Time Out Offers brings you terrific discounts on tickets to the latest New York theater. Want even more ideas? Check out Time Out New York's complete listings of Broadway, Off Broadway and Off-Off Broadway shows, and browse all available tickets.