Heads up! We're working hard to be accurate – but these are unusual times, so please always check before heading out.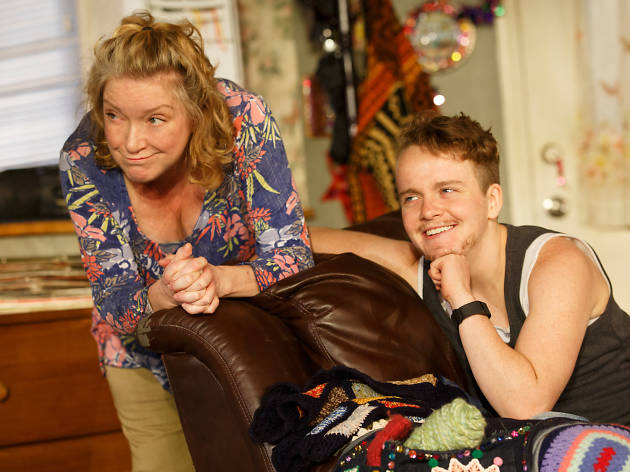 Trans characters have been thrilling Broadway and New York theater for decades
Everyone's talking trans in pop culture, but transgender identity has evolved over decades on Broadway and Off-Off
Transgender equality is one of the main civil rights struggles of our era, and it's certainly having a cultural moment. Make that many moments. Transgender has become a household word with the Emmy nomination of Laverne Cox of Orange Is the New Black, the recent opening of an exclusively trans modeling agency and Caitlyn Jenner's launch of a surprisingly informative reality show featuring trailblazers like Candis Cayne and Kate Bornstein. This is the case even in homes that didn't know the trans community existed until Chaz Bono competed on Dancing with the Stars.

In many ways, Broadway and Off-Off Broadway have been receptive to the fight for transgender visibility and equality, even more so mainstream TV and movies, which only recently jumped on the bandwagon. Since the '60s, openly transgender actresses like Candy Darling and Holly Woodlawn have graced downtown stages. And in more recent decades, genderqueer artists such as Justin Vivian Bond, Taylor Mac and Bianca Leigh have written and performed their work, often casting their peers.

While cross-dressing is a proud theatrical tradition dating back centuries and drag queens have been the belles of Broadway since La Cage aux Folles hit the stage, transgender roles are rare for characters whose everyday gender identity doesn't match their birth sex or who don't fit into binary roles. Here are 10 NYC stage shows that have challenged so-called gender norms.
Follow the evolution of trans characters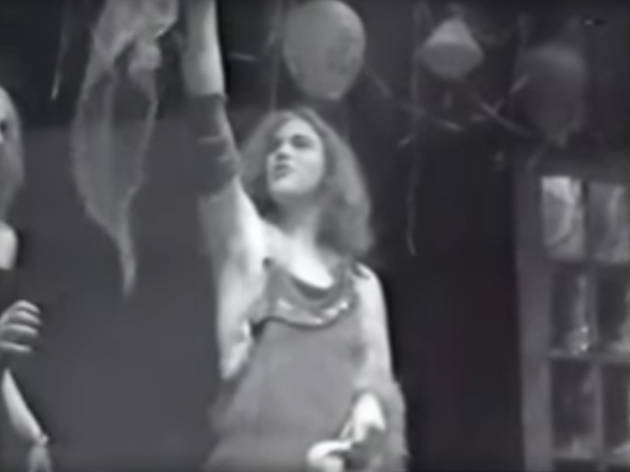 Jackie Curtis, a gender-fluid artist and superstar of Andy Warhol's cinematography who oscillated between female and male personas, wrote and directed performances of the Little Mermaid–ish musical Vain Victory, filled with Ridiculous Theatrical Company–style retro Hollywood references. Transgender performer Candy Darling originated the part of a mermaid who dreams of having legs and was replaced by fellow transwoman Holly Woodlawn. Performances of this high-camp classic brought a wide array of boldfaced names (Lily Tomlin, Tennessee Williams, John Lennon and Yoko Ono and former NYC Mayor John V. Lindsay) to La MaMa E.T.C. Vain Victory also played as a celebration of the gender nonconforming.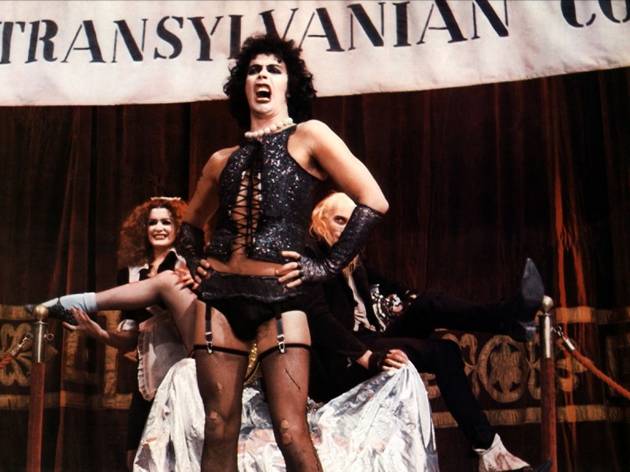 1975: The Rocky Horror Show
Tim Curry's lingerie-and-lipstick–clad Dr. Frank-N-Furter was probably the first exposure for many Broadway theatergoers to a genderqueer character. Although not transgender (s/he calls hir-self a "sweet transvestite from transsexual Transylvania"), Frank is decidedly nonbinary, simultaneously male and female as well as bisexual. Audiences will get a 21st-century take on the character when real-life transwoman Laverne Cox plays the part in an upcoming TV reboot.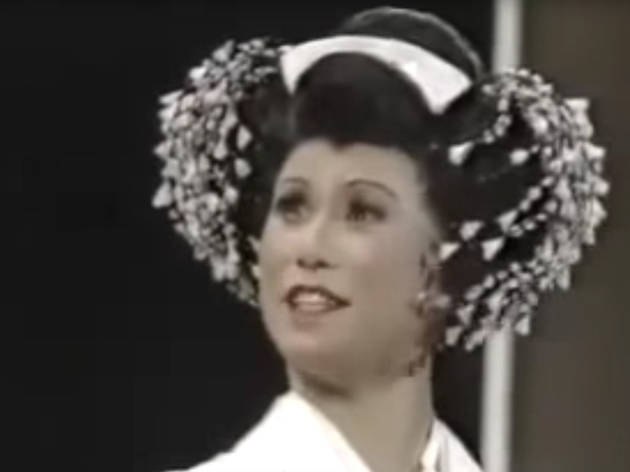 Inspired by Puccini's opera Madame Butterfly, this politically charged drama snagged Tonys for playwright David Henry Hwang and star B.D. Wong, who played Song Liling, a male Chinese spy who successfully masquerades as a woman during a two-decade affair with a Western civil servant. While this character has an ulterior motive for his gender-bending, his longtime lover as played by John Lithgow and audiences were floored by Wong's big (and full frontal!) reveal, which challenged mainstream notions of sex, sexuality and Orientalism.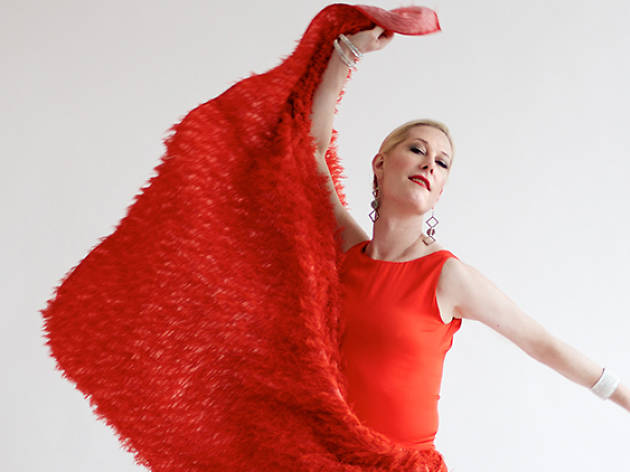 Written by groundbreaking author, performer, theorist and trans activist Kate Bornstein, this play juxtaposes the gender journeys of Herculine Barbin, a real-life 19th-century intersex Parisian, and Herman Amberstone, a fictional contemporary transwoman loosely based on the playwright. In addition to introducing audiences to the concept of "gender blur," performances of the show launched the NYC career of trans celebrity Justin Vivian Bond as Barbin who worried V couldn't pull off being a girl onstage. (V is Bond's preferred gender pronoun.)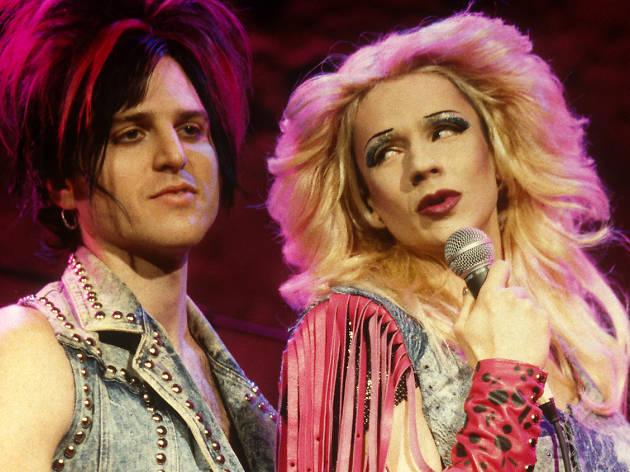 Photograph: Carol Rosegg
1998: Hedwig and the Angry Inch
Even though Hedwig may be among most famous transwoman roles, John Cameron Mitchell (who wrote the book for the musical) has explained many times that the character is not, in fact, traditionally transgender. As the lyrics to "Tear Me Down" so beautifully explain, Hedwig is "man and woman, top and bottom," or as Mitchell has said in interviews, "a gender of one." A survivor of abuse, abandonment and botched sex-reassignment surgery, Hedwig revels in hir in-betweenness, engaged with in-your-face audience interactions and belting out Stephen Trask's powerful songs.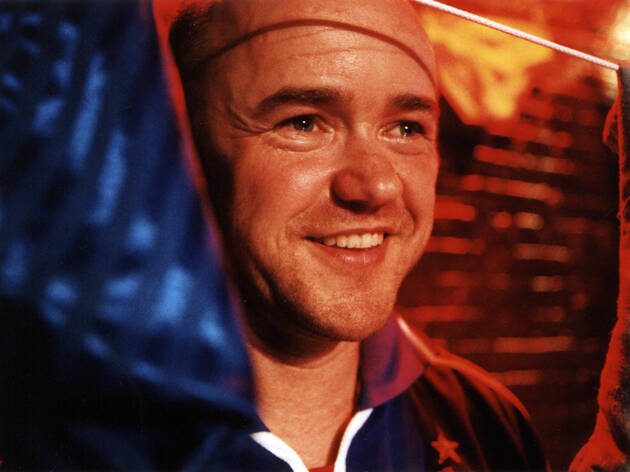 Photograph: Courtesy John-Francis Bourk
With many trans characters exploring the male-to-female trajectory, FTM stands out since it was written (and has been performed) by a transman. A former Kate Bornstein collaborator, David Harrison penned this autobiographically inspired solo show, playing a version of himself, Timothy, and his mother, who's battling breast cancer. The experiences of these two characters have some incredible overlaps: both take male hormones. Harrison has able to open a door into another side of the genderqueer experience.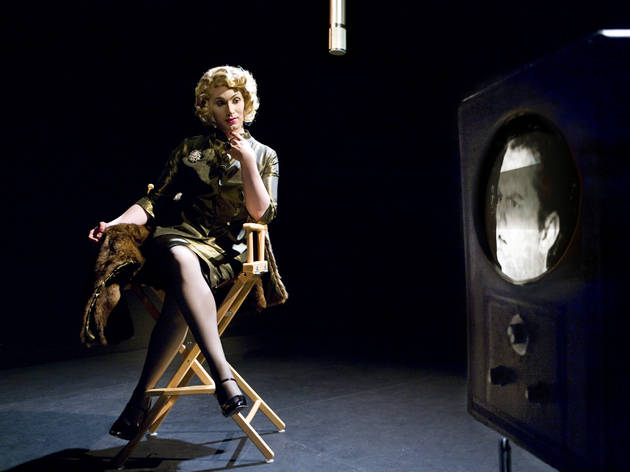 Photograph: Aaron Epstein
2005: Christine Jorgensen Reveals
In the performance of a compelling docudrama, playwright-performer Bradford Louryk channeled the real-life Christine Jorgensen, a former World War II soldier who in 1952 famously underwent sex reassignment surgery in Denmark and became America's first celebrity transwoman. In the hourlong show, he lip-synced to a 1957 album on which Jorgensen was interviewed about her life and gender by R. Russell (comedian Nipsey Russell using a pseudonym). A self-professed "geek for historic preservation," Louryk created a unique theatrical experience to honor a trans pioneer of the past while underscoring how far gender politics had evolved.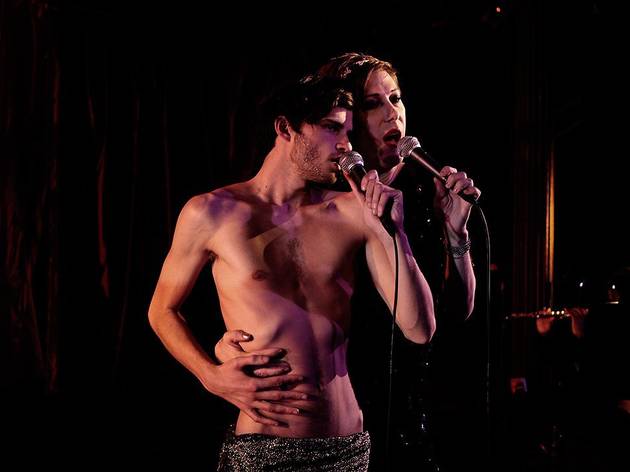 2008: Lustre, a Midwinter Trans-Fest
This genderqueer fantasia was the brainchild of Justin Vivian Bond, formerly best known for the onstage alter ego Kiki DuRane, an ancient, alcoholic chanteuse who attacks stories and songs with equal mania with her sidekick Herb (Kenny Mellman). In the Lustre presentation at P.S. 122, Bond invited other trans artists, including Our Lady J, Glenn Marla and special guest Taylor Mac, to share the stage in an impossible-to-describe revue of "glamour, genderqueer cabaret and sexy provocation." The show was a hit that toured internationally and helped Bond break free of the Kiki cage and cease to play that character in 2008.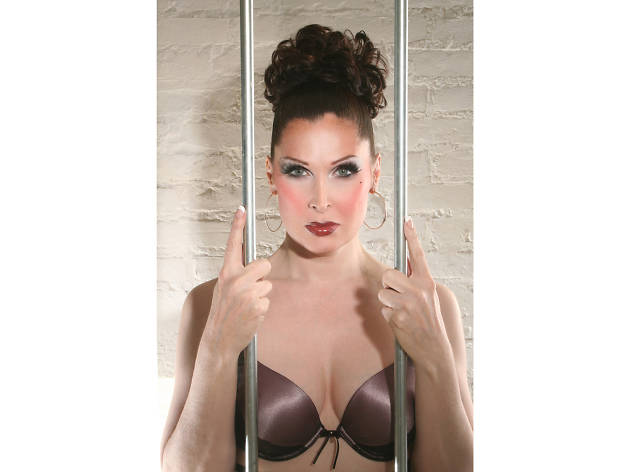 Photograph: Michael Wakefield
2012: Busted: The Musical
Trans star Bianca Leigh played a dozen characters of varying ages and genders in her autobiographical solo musical about the saga surrounding her alleged solicitation arrest in the late 1980s. Featuring songs by Taylor Mac and Jeff Whitty (of Avenue Q fame), the performance relied on a fairly straightforward narrative to tell the story of how a rail-thin Jersey guy with Shakespeare dreams ended up as the woman that audience members saw before them.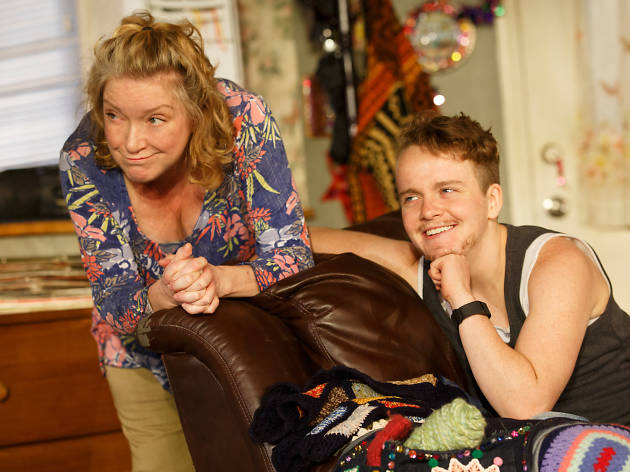 Photograph: Joan Marcus
Multi-hyphenated Taylor Mac (playwright-performance artist-director-producer) uses the gender pronoun "judy" and mounts shows that explode traditional notions of gender, sexuality and even family. The slyly titled Hir is about Max, a young transman (played by transgender teen Tom Phelan) and Max's dysfunctional family, but it's also about so much more: the evaporation of the American Dream, the brutality of war, the quagmire of personal identity and the potential oppressiveness of seemingly progressive politics. The play (now at Playwrights Horizons) is remarkable in that it doesn't cast the genderqueer character (or any of the roles) as the hero or villain, lead or sidekick. Their roles are all fluid, and Max emerges as multifaceted and nuanced, with gender just one piece of hir personality puzzle.