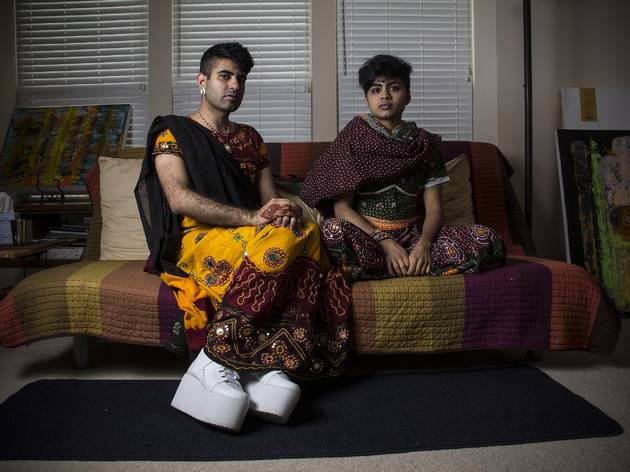 What to see at Under the Radar festival 2016
So many wild international shows fly Under the Radar, so here's a guide to find the best of the NYC fest
If these days you see folks wild-eyed and gasping right outside the Public Theater, don't be alarmed: They're only reeling—happily—from the torrents of experimental performance that Under the Radar brings each January. Co-directors Mark Russell and Meiyin Wang invite some of the most innovative and outré theater and multimedia artists to off-off Broadway for this 12-day orgy of strange. We may not lack for theater shows to see this winter, but Under the Radar is totally unique. Since diversity and surprise are key to Under the Radar's m.o., it's not easy to get a handle on the whole enchilada. So we thought we'd break down some of the more intriguing offerings below.
Check the Under the Radar festival website for performance times and to book tickets (they go fast).
RECOMMENDED: See more Under the Radar festival coverage
Under the Radar festival shows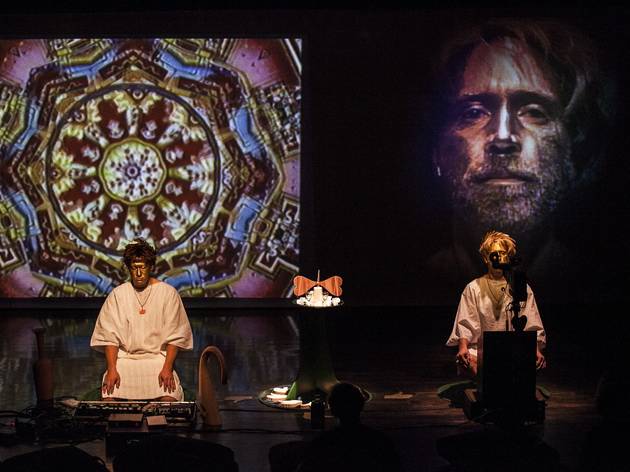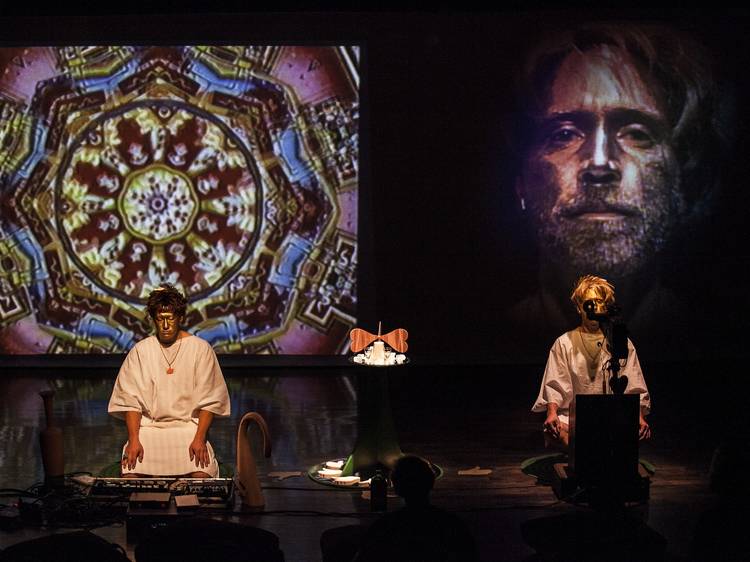 Photograph: Maria Baranova
The Art of Luv (Part 1): Elliot
Artist: Royal Osiris Karaoke Ensemble (USA)
What's it about? This musical installation-performance was inspired by 2014 mass murderer Elliot Rodger—who killed six people and injured 13, enraged by his lack of success with women. Royal Osiris Karaoke deconstructs masculinity and explores the metaphysics and mythologies of love, desire, and courtship.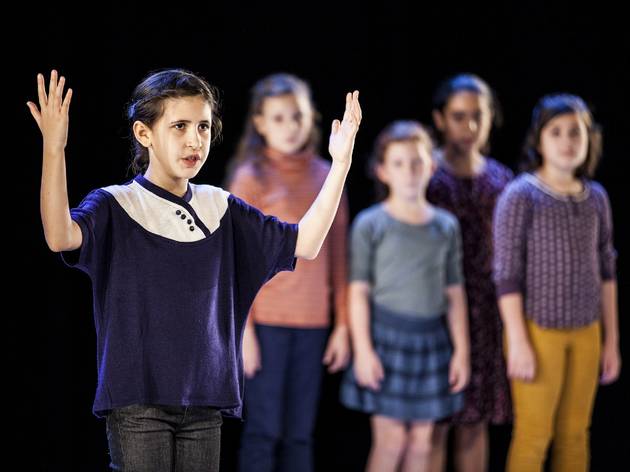 Photograph: Maria Baranova
Artist: 600 Highwaymen (USA)
What's it about? Five tween girls enact this minimalist epic about a house fire and a journey to finding your way in life. The cast is young, but co-directors Abigail Browde and Michael Silverstone are not going for cute. The piece features original songs by David Cale.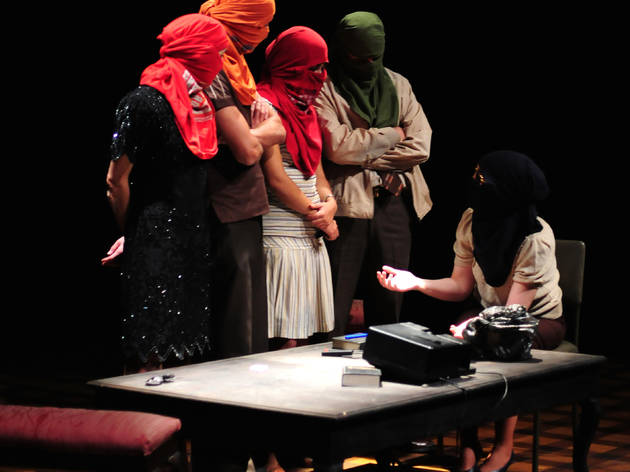 Photograph: Maria Paz Gonzalez
Artist: Guillermo Calderón (Chile)
What's it about? Writer-director Calderón sets his semi-satirical drama in Chile, 1987. A group of young left-wing activists gathers in a drab living room to receive paramilitary instruction. Are our heroes righteous political freedom fighters, or terrorists? (Performed in Spanish with English surtitles.)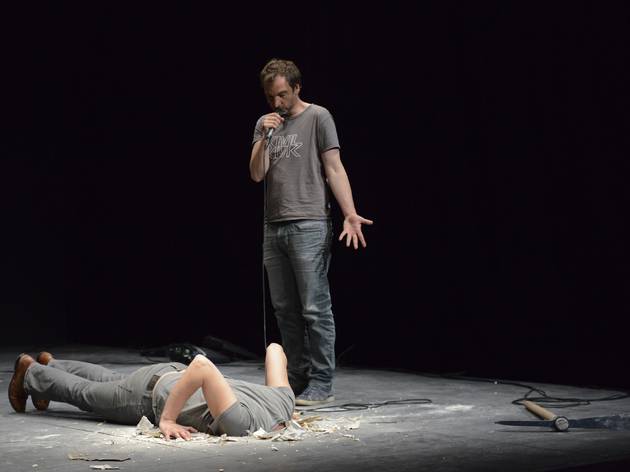 Photograph: Bea Borgers
Artists: Halory Goerger and Antoine Defoort (France/Belgium)
What's it about? Minimalist and purely theatrical, this devised piece focuses on four performers creating a whole world on a bare stage. The piece has made the rounds on the international festival circuit and supposedly "uses the theater as a whimsical metaphor for human civilization." We're not clear how much the piece owes to Émile Zola's 1865 striking coal-miners novel. (Performed in French with English surtitles.)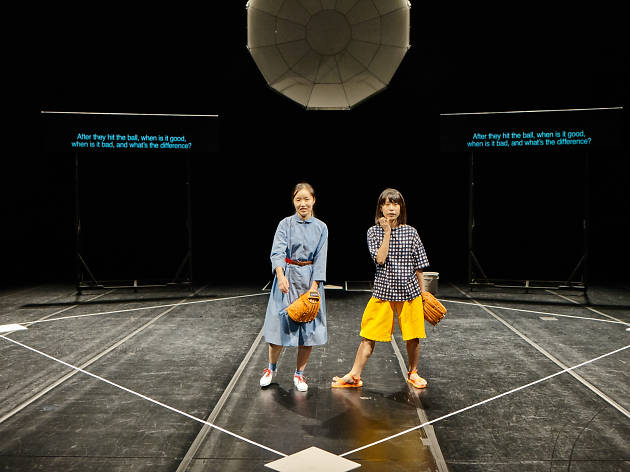 Photograph: Moon So Young
Artist: Toshiki Okada (Japan)
What's it about? We know that some great baseball players have come from Japan, but did you know the quintessentially American sport is also hugely popular in Japan and Korea? Playwright-director Toshiki Okada explores this cultural phenomenon in his uniquely stylized way: mixing hyper-colloquial speech and exaggerated commonplace gestures.
(Note: This event takes place off-site at Japan Society.)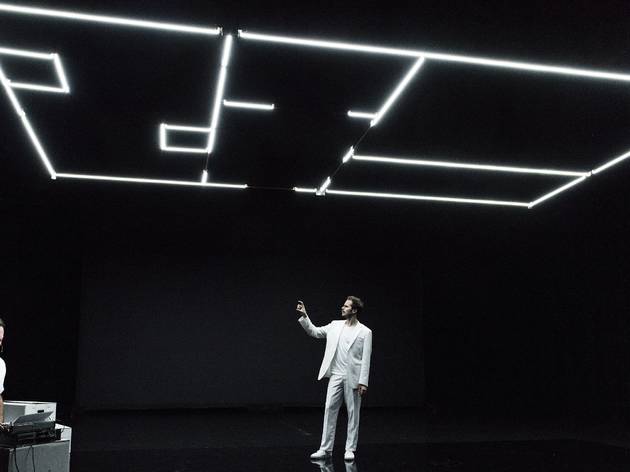 Photograph: Lars Jan
The Institute of Memory (TIMe)
Artist: Lars Jan / Early Morning Opera (USA)
What's it about? Retro hardware (a typewriter) interacts with digital technology in this whimsical but dark mediation on surveillance, brain scans and wiretaps. The piece was inspired by director Lars Jan's father, "a Cold War operative whose fascinating story prompts questions about privacy, memory, and fatherhood."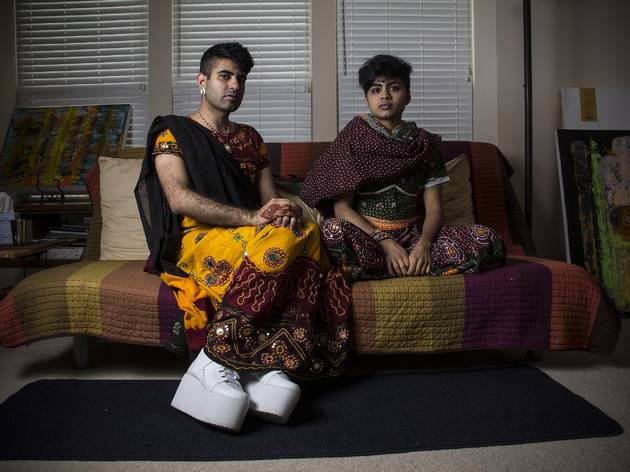 Photograph: Rhys Harper
Artist: DarkMatter (USA)
What's it about? Formed by New Yorkers Alok Vaid-Menon and Janani Balasubramanian, DarkMatter bills itself as "a non-binary trans South Asian artist collaboration." As you may have guessed from the punning title, #ItGetsBitter critiques the gay-rights movement and mainstream construction of gay identity. Maybe we'll also learn about the sexual lives of hashtags.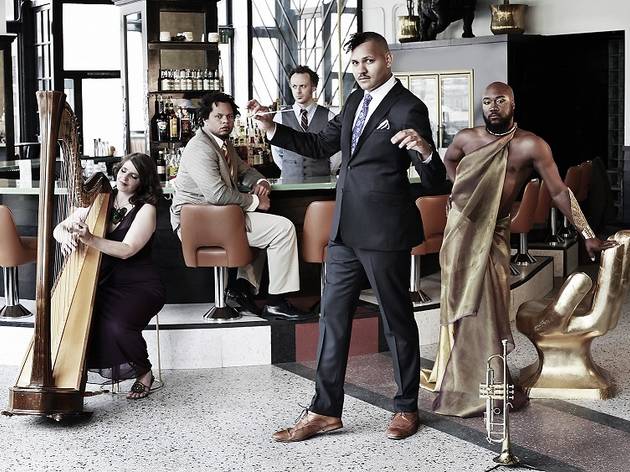 Photograph: Kelly O
Artist: Ahamefule J. Oluo (USA)
What's it about? Comedian/musician Oluo leads a team of talented musicians in a grand-scale experimental pop opera about keeping it together. Oluo is a Seattle-based musician, composer, and comedian, whose storytelling was recently featured on This American Life.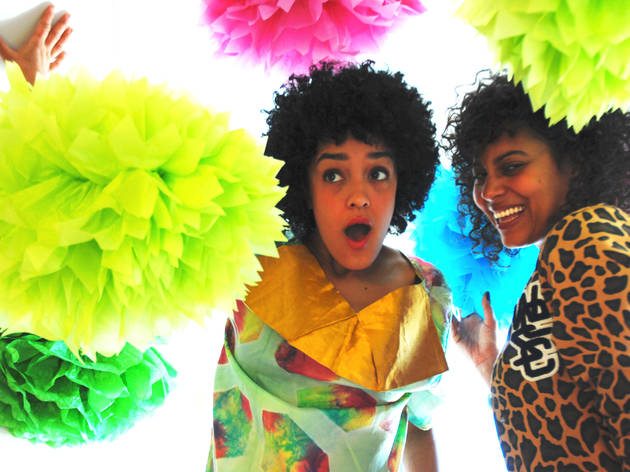 Photograph: Jason Hudson
pomme is french for apple
Artists: Liza Paul and Bahia Watson (Canada)
What's it about? In this flurry of irreverent vignettes, Paul and Watson fly us to the Caribbean, Toronto, London and elsewhere, for a saucy panorama about feminine pleasure, dating horrors, and the overall absurdity of being a woman in today's world.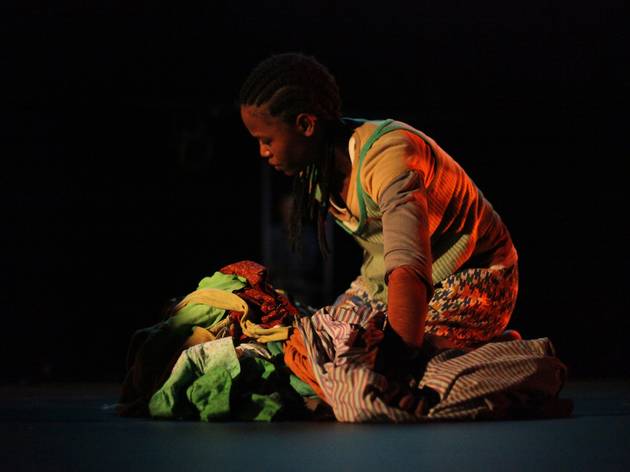 Photograph: Laura Fouqueré
Artist: Dorothée Munyaneza / Compagnie Kadidi (France/Rwanda)
What's it about? Dorothée Munyaneza was 12 when her nation, Rwanda, descended into genocidal chaos in 1994. In this theatrical memoir, she tries to recall those tragic times, accompanied by Ivorian dancer Nadia Beugré and French musician Alain Mahé. (Performed in French with English surtitles.)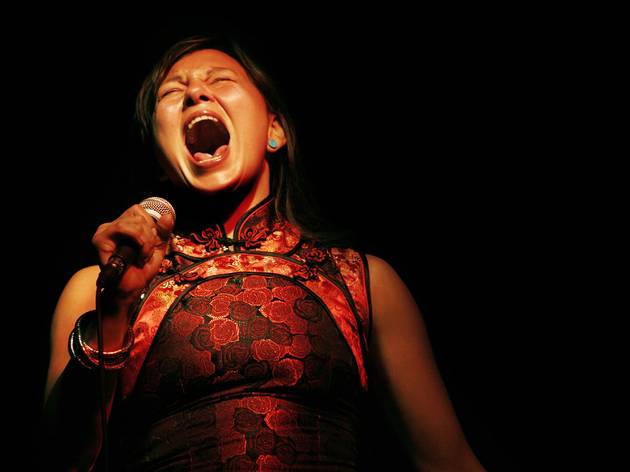 Photograph: Nadya Kwandibens
Tanya Tagaq in Concert with Nanook of the North
Artist: Tanya Tagaq (Canada)
What's it about? Inuit throat singer Tagaq "accompanies" the controversial 1922 silent film Nanook of the North, an Orientalist piece of cinematic history. Percussionist Jean Martin and violinist Jesse Zubot join Tagaq in this powerful, alternative portrayal of an early 20th century Inuit community in Northern Quebec.