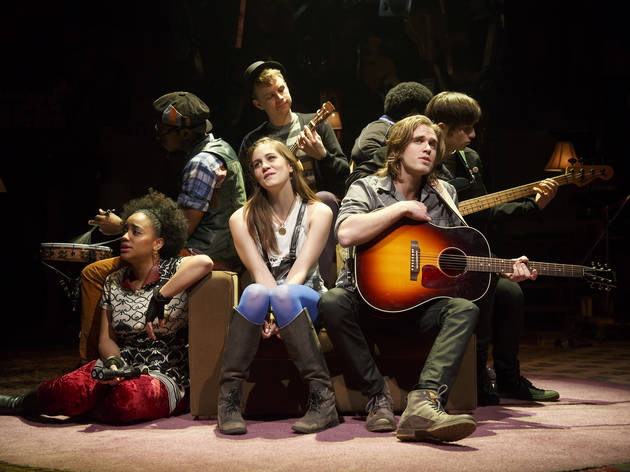 1/5
Photograph: Joan Marcus
What's it All About? Bacharach Reimagined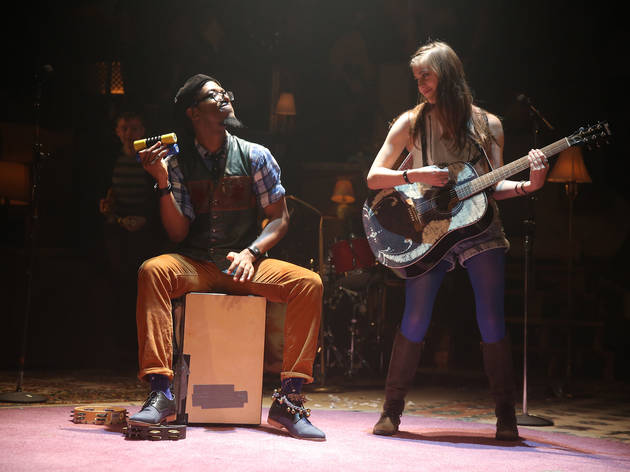 2/5
Photograph: Joan Marcus
What's it All About? Bacharach Reimagined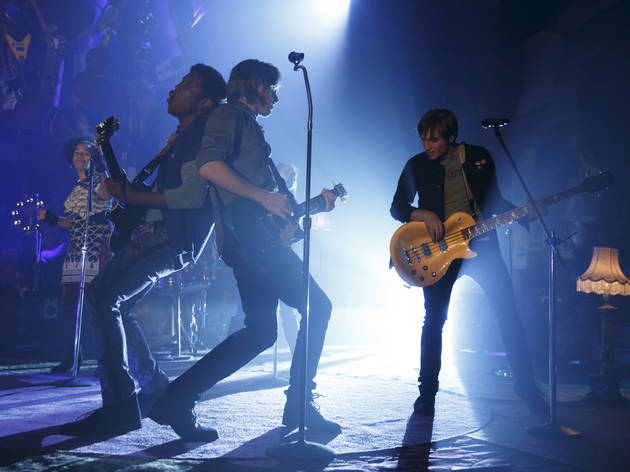 3/5
Photograph: Joan Marcus
What's it All About? Bacharach Reimagined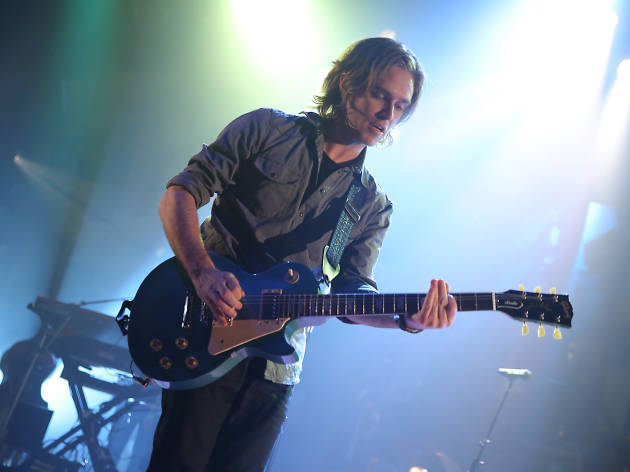 4/5
Photograph: Joan Marcus
What's it All About? Bacharach Reimagined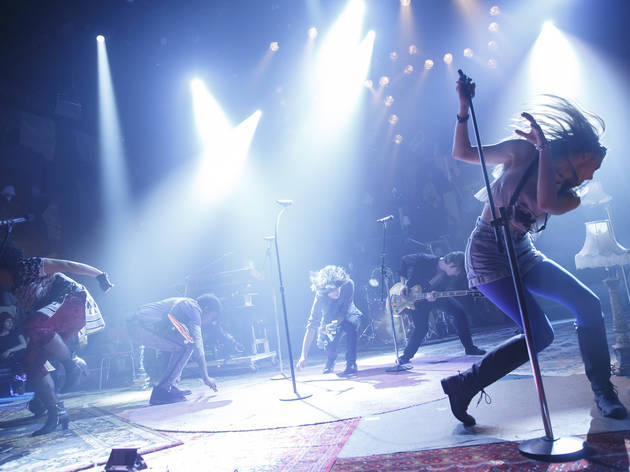 5/5
Photograph: Joan Marcus
What's it All About? Bacharach Reimagined
What's It All About?: Bacharach Reimagined. New York Theatre Workshop (see Off Broadway). Music by Burt Bacharach. Lyrics by Hal David and others. Directed by Stven Hoggett. With Kyle Riabko. Running time: 1hr 30mins. No intermission.
What's It All About?: in brief
The rich pop catalog of composer Burt Bacharach and Hal David got the cruise-ship treatment in the 2003 Broadway musical The Look of Love. Now director-choreographer Steven Hoggett (Once, Peter and the Starcatcher) and performer-arranger Kyle Riabko take a different approach aimed at making the songs resonate with younger audiences.
What's It All About?: theater review by Adam Feldman
At the start of his quasirevue of songs by the rhythm-twisting hit maker Burt Bacharach, 26-year-old actor-singer-arranger Kyle Riabko informs the audience that he intends to "interpret this body of music from the perspective of my generation." There's nothing wrong with that: The groove-worn Bacharach catalog, mostly written with lyricist Hal David, is a marvel of pop craftsmanship that can withstand multiple interpretations. ("Alfie," "I Say a Little Prayer" and "Walk on By" are a few of the standouts.) But is Riabko's generation really this listless? An alum of Hair and Spring Awakening, the star has longish blond locks, a pretty voice and a sincere mien—he sometimes makes tender O-faces when he plays guitar—and his arrangements weave the material into slow, rueful, slightly mopey medleys. Although several individual numbers are effective, they have a cumulatively draining effect; absent the brass and drama that motored them in recordings by the likes of Dionne Warwick and Dusty Springfield, too many songs become studies in earnest yet disaffected self-pity. The show is less a youthquake than a youthquiver.
As staged by choreographer Steven Hoggett (Once) on Christine Jones and Brett J. Banakis's eclectic set of mismatched fabrics and lamps, the musical's seven cast members—in cute hipster drag, including hats for two of the guys—lounge on sofas and play instruments as required. At times they putter around in the background, taking cell-phone pictures and such; in all, they seem like a talented group of college kids hanging out at the tail end of a long party at a thrift shop. Despite Hoggett's theatrical flourishes (blue lights, a turntable within a turntable), What's It All About? finally seems unable to answer its own title's question.—Theater review by Adam Feldman
THE BOTTOM LINE You can safely walk on by Riabko's languorous Bacharach makeover.
Follow Adam Feldman on Twitter: @FeldmanAdam
Ticket Offers from Time Out New York
Looking for tickets to a Broadway or Off Broadway show? Time Out Offers brings you terrific discounts on tickets to the latest New York theater. Want even more ideas? Check out Time Out New York's complete listings of Broadway, Off Broadway and Off-Off Broadway shows, and browse all available tickets.