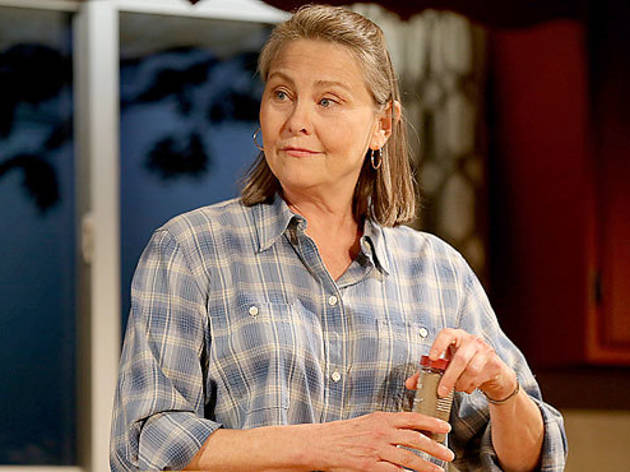 1/7
Photograph: Joan Marcus
When We Were Young and Unafraid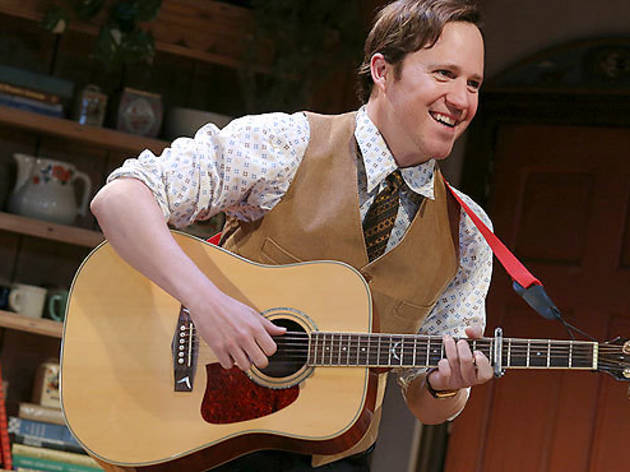 2/7
Photograph: Joan Marcus
When We Were Young and Unafraid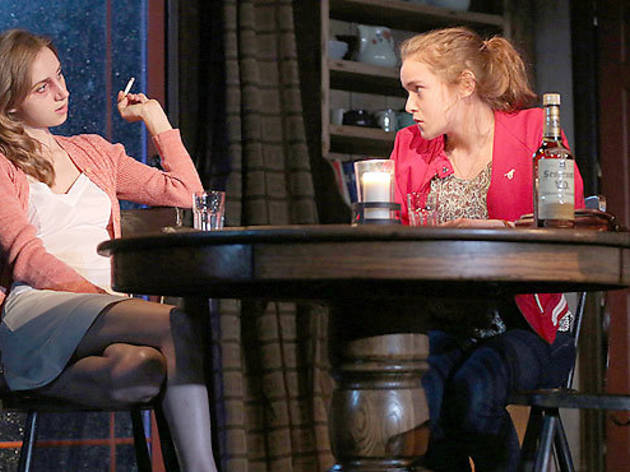 3/7
Photograph: Joan Marcus
When We Were Young and Unafraid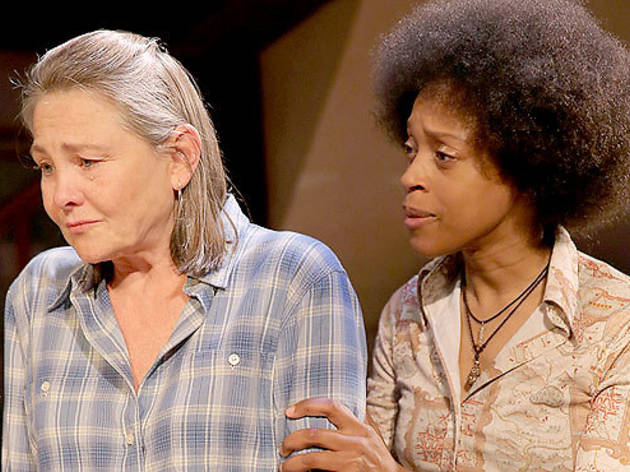 4/7
Photograph: Joan Marcus
When We Were Young and Unafraid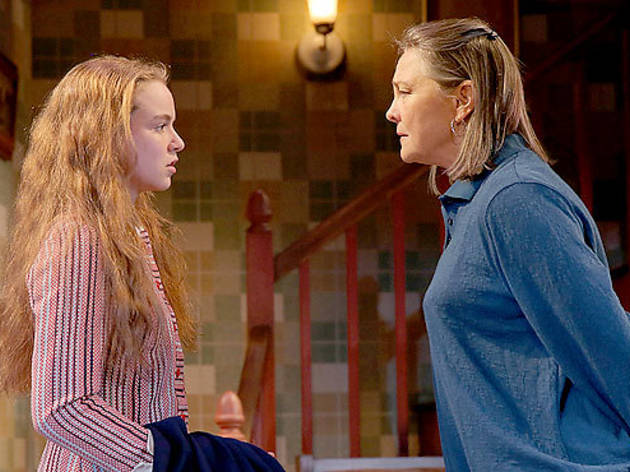 5/7
Photograph: Joan Marcus
When We Were Young and Unafraid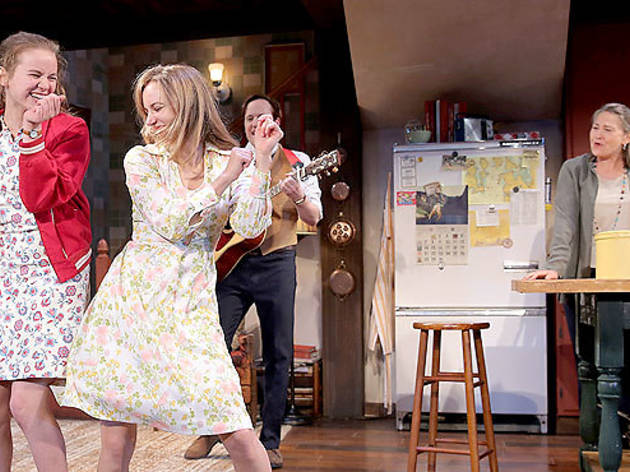 6/7
Photograph: Joan Marcus
When We Were Young and Unafraid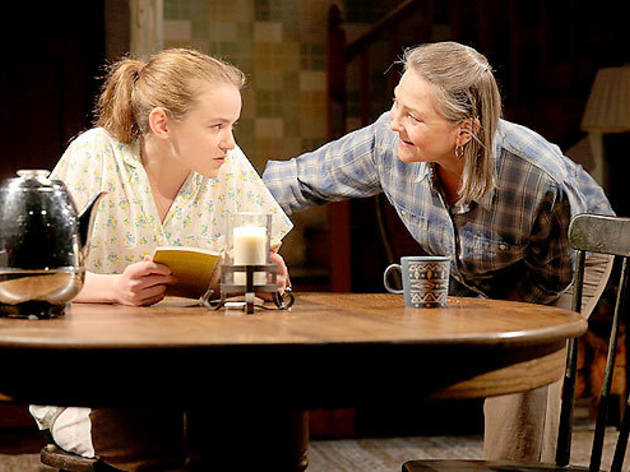 7/7
Photograph: Joan Marcus
When We Were Young and Unafraid
When We Were Young and Unafraid. Manhattan Theatre Club (see Off Broadway). By Sarah Treem. Directed by Pam MacKinnon. With Cherry Jones. Running time: 2hrs 20mins. One intermission.
When We Were Young and Unafraid: In brief
The great Cherry Jones (The Glass Menagerie) returns to the boards in a new play by Sarah Treem, set at a bed-and-breakfast that serves as an oasis of safety for young women in the early 1970s. Zoe Kazan plays a troubled runaway who threatens the place's peace; Pam MacKinnon (Clybourne Park) directs.
When We Were Young and Unafraid: Theater review by Helen Shaw
Sarah Treem's self-defeating drama When We Were Young and Unafraid begins with a promising setting: a '60s bed-and-breakfast doubling as a women's shelter, where Agnes (Jones) offers succor to domestic-violence escapees. In the play's competent first moment, Agnes and her 16-year-old daughter, Penny (Morgan Saylor), bicker sweetly. Our hopes rise: a work about women saving women! But Treem soon buries the duo under a series of hacky, over-machined, self-contradictory scenes, all veneered with appeals to sisterhood.
New refugee Mary Anne (miscast Zoe Kazan) has a black eye, but she's still boy-crazy. She manages to divest Penny of her nascent feminism while coaching her into a prom date; Afro-sporting badass Hannah (Cherise Boothe) barges in just to offer Mary Anne a foil. These are straw women, given unmotivated, screaming climaxes but written with no regard for actual behavior. Only Jones, warm in her silences, can muscle a character out of Treem's haphazard work. The play defeats even director Pam MacKinnon, whose legendary control can't reel in Treem's illogic—but then, you can't steer a car with a blown tire.—Theater review by Helen Shaw
THE BOTTOM LINE The clumsiness of this inconsistent drama will not help any sister out.