Heads up! We're working hard to be accurate – but these are unusual times, so please always check before heading out.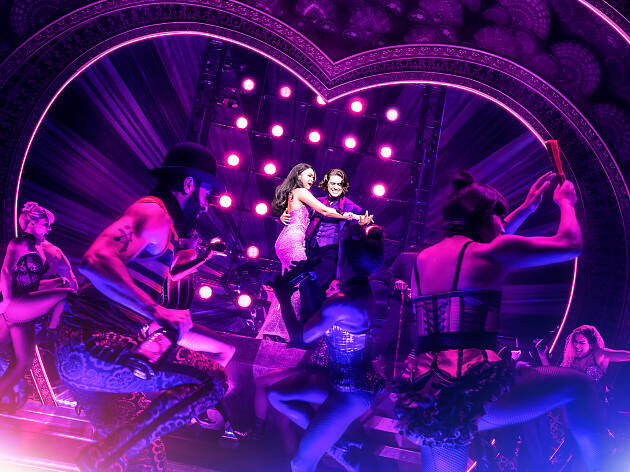 Your first look at the stunning set of Moulin Rouge! on Broadway
Derek McLane, the scenic designer of Broadway's Moulin Rouge!, gives us a first look at the razzle and dazzle behind the biggest new show of the summer.
In the course of his 25-year career on Broadway, Derek McLane has designed the sets for more than 40 productions, including 2009's 33 Variations (for which he won a Tony Award). In the new Broadway musical Moulin Rouge!—directed by Alex Timbers and starring Karen Olivo, Aaron Tveit and Tam Mutu as the central love triangle—the veteran designer hopes to translate the outrageously sumptuous, extravagant look of Baz Luhrmann's film into a live theatrical setting.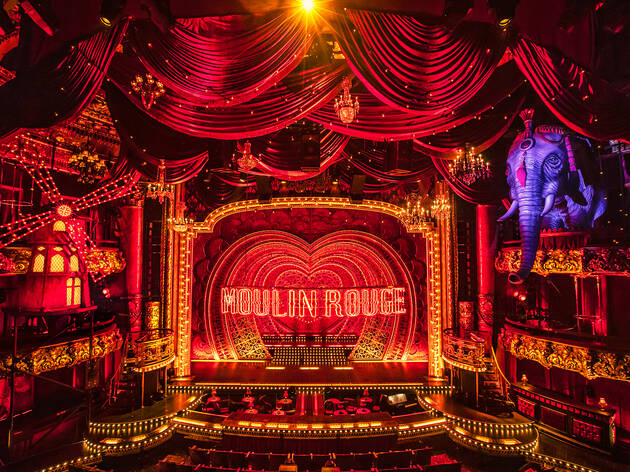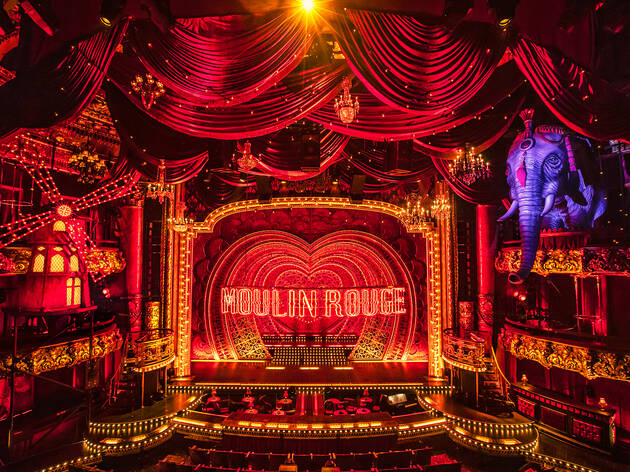 Matthew Murphy
"We actually have a couple of elephants within the set. The biggest one is in the auditorium, sitting on one of the balconies over on house right. He's really large: about 18 feet tall, bigger than a real elephant. He doesn't look exactly like the elephant in the movie. Instead, I went back to the film's source—this spectacular elephant that was in the back garden of the Moulin Rouge in the 19th century. Our show has a really gorgeously sculpted elephant, very expressive, with wonderfully sad eyes, looking wise. He's got some real gravitas. And we painted him blue just because I thought he should be blue."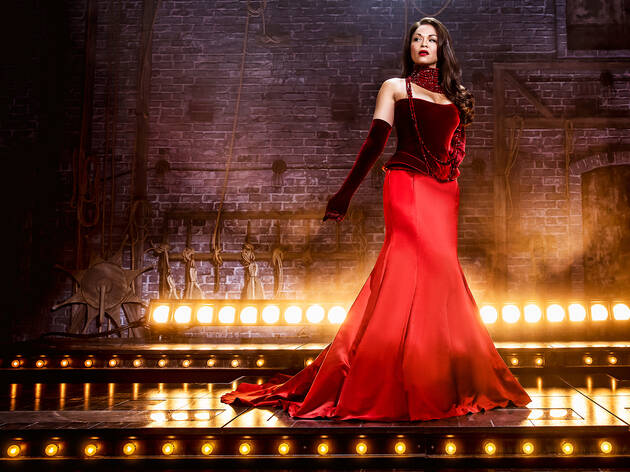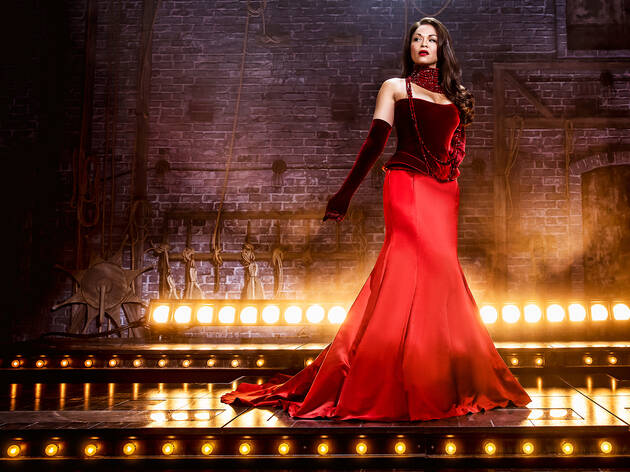 Matthew Murphy
"The movie is so iconically gorgeous: It's famously one of the great movie production designs of the past 30 or 40 years. One of the biggest challenges for me was coming up with something that would not disappoint the fans of the movie. I wanted to meet their expectations and surprise them in certain ways."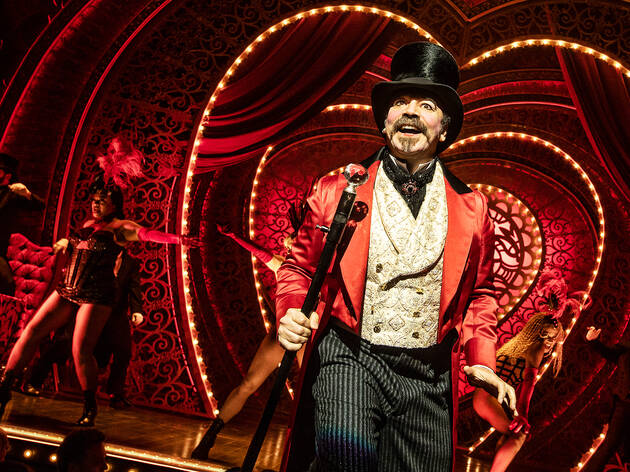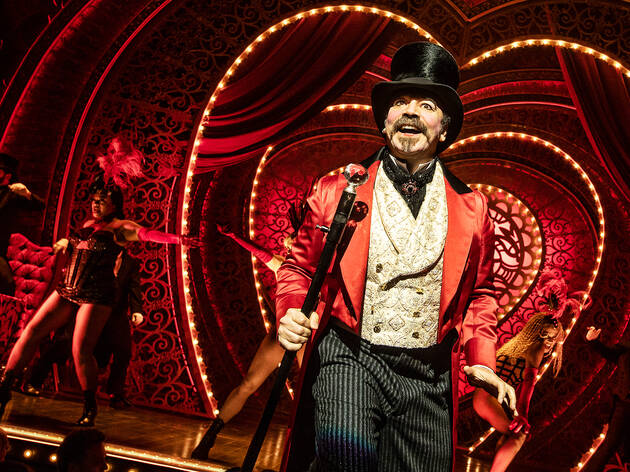 Matthew Murphy
"My favorite part of the design would have to be the basic club set with the filigreed, heart-shaped portals that you see when you first come in. I'm really happy with how those came out, and I love the complexity and depth they have. You don't see those much in the movie—the camera is always moving, so it grazes by them very quickly—but the heart shape is a motif throughout the movie, so that was something I felt I ought to honor and riff on. It was one of those things that, without even going back to watch Moulin Rouge, I remembered as something that I wanted to play around with."