Heads up! We're working hard to be accurate – but these are unusual times, so please always check before heading out.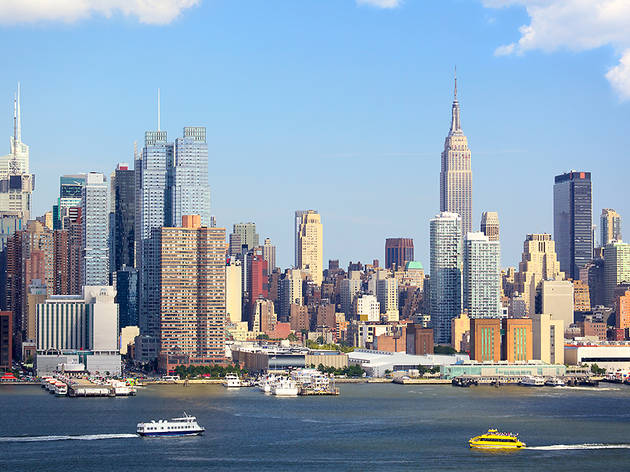 20 reasons New York is better now
Think New York was better back in the day? NYC is more kick-ass than ever before. Let us count the ways.
How many times have you heard—while drinking beers or brunching or walking down the street with a friend—that NYC used to be so much better back in the day? A lot, right? It's a constant conversational lament that New Yorkers can't seem to shake. So let's get those obvious downers about modern-day NYC out of the way. Yes, it really sucks that CBGB is now home to a designer shop that sells $98 tees memorializing the punk bastion. It's terrible that your favorite cool spot closed. It's the worst that a lot of the mom-and-pop shops in your neighborhood have given way to banks and chain stores. And it's really horrible that you can barely afford to live here anymore. But if you dig a little deeper, you'll see there are ways in which New York has gotten a whole lot better. Here are just 20 of them. So stop your complaining. Now.
Reasons New York is better now
1. NYC is a safe place to be
Nostalgists wearing rose-colored glasses claim they miss how dangerous Times Square used to be. We sure as hell don't. Not to downplay the violence that still happens in Bedford-Stuyvesant, the South Bronx and elsewhere, but last year there were 328 murders in the five boroughs—the lowest since the city began attaining reliable stats in 1963—compared to a record-high 2,605 in the oft-glorified year of 1990. According to a 2015 ranking by The Economist, New York nabbed the second spot—second, you guys!—on a list of North America's safest major cities, not to mention the most secure major city in the U.S. So we may not have the tough-guy cred we used to, but we also, you know, feel safe and stuff.
2. We're more diverse than ever. (Thanks, Queens)
Due to the 12 million immigrants who passed through Ellis Island—prior to 1954, that is—on their way into America, New York was destined to be a world capital. And are we ever: In a 2014 survey of the country's 3,000 counties, Queens was ranked the most diverse on the mainland (27.6 percent white, 27.5 percent Latino, 22.8 percent Asian, 17.7 percent African-American). This means residents can munch on fare from nearly 30 different countries within a one-mile span of Queens Boulevard (Colombian bakery El Buen Sabor, Lebanese restaurant Souk El Shater), making it possible to globe-trot in a single borough—or on a single street.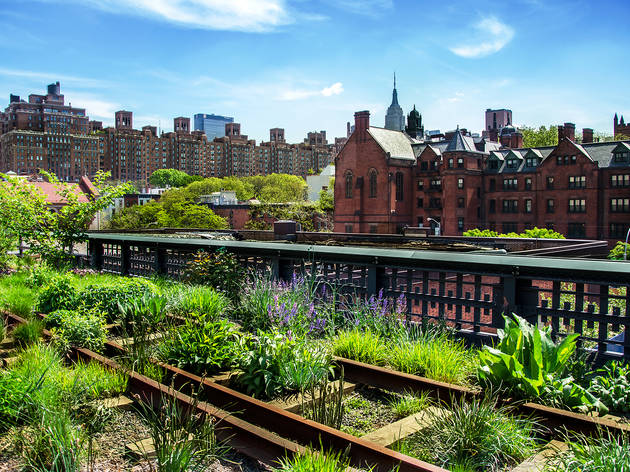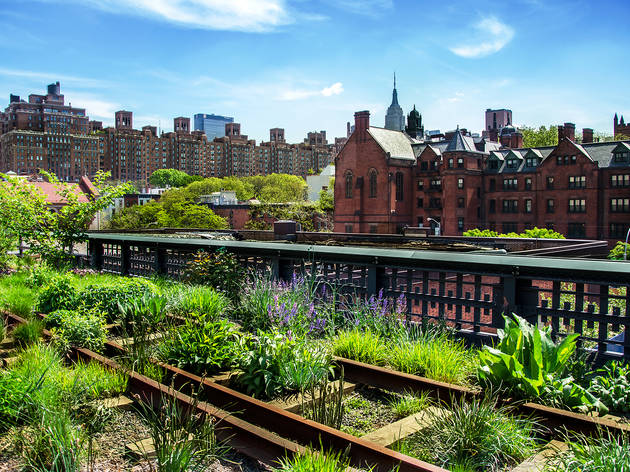 Photograph: Shutterstock
3. There's more green space than ever before
Iconic Sunday-afternoon respites like Central Park and Prospect Park rightfully rule—and seemingly have been around forever. But over the past few years, bucolic initiatives like the High Line—the model for Chicago's newly opened elevated pathway, the 606—have become must-visits for out-of-towners and locals alike. Furthermore, one-and-one-third miles of the East River waterfront are being continuously improved in Brooklyn Bridge Park (just check out the new Pier 6, which debuted in October), and there are also works in progress like the Greenpoint Landing development, which will further beautify the north Brooklyn coastline over the next decade, and proposed underground park, the Lowline, which developers hope will debut in 2020. Our city is getting greener, literally. In a 2015 survey by the Trust for Public Land, which looks at acreage and accessibility in cities, NYC scored 77 out of 100—with a whopping 1,700 public parks—compared to L.A.'s grade of 46. So take that, Los Angeles.
We'll always have a soft spot for SVU and The Daily Show (not to mention Sesame Street), but largely because of tax breaks from the Mayor's Office of Film, Theatre and Broadcasting, television is having a big New York moment right now. In 2014, in fact, more TV drama pilots were shot on our soil than L.A.'s. What's more, these series accurately depict our lives, at least a lot better than Monica's palatial purple apartment on Friends did. (Maybe that's because it was shot on a soundstage in Cali.) Shows like Broad City, Girls and Master of None are close representations of the highs and lows of living and loving in NYC in your twenties and thirties (some are more financially relatable than others, we know). Indie films such as Frances Ha, Fort Tilden and Nasty Baby follow suit. Oh, and don't forget The Tonight Show is once again airing from the East Coast for the first time since the '60s. We can't wait to tune into what comes next.
5. There's more free shit to do
It's funny: While the prices of apartments, MetroCards and even falafel sandwiches continue to climb, the city actually increases the amount of ways you can have fun, totally free of charge. Looking to split those sides? Try the Upright Citizens Brigade Theatre, where there's no charge on Whiplash or the late Sunday show of TV-star hangout ASSSSCAT 3000. In for a much needed dose of culture? There are too many free museum days to count. How about movie screenings, club nights and concerts? Ditto, my thrifty friend.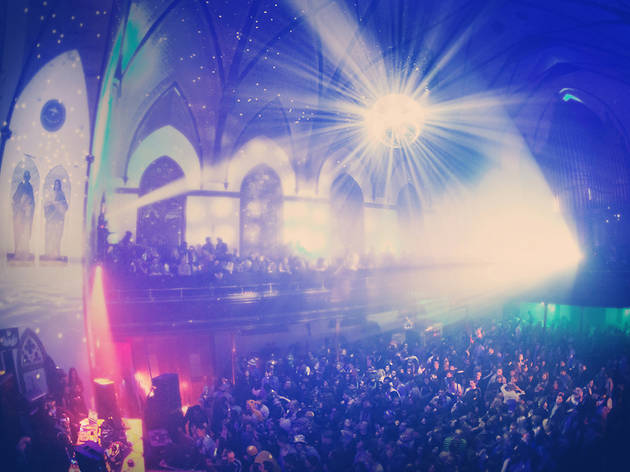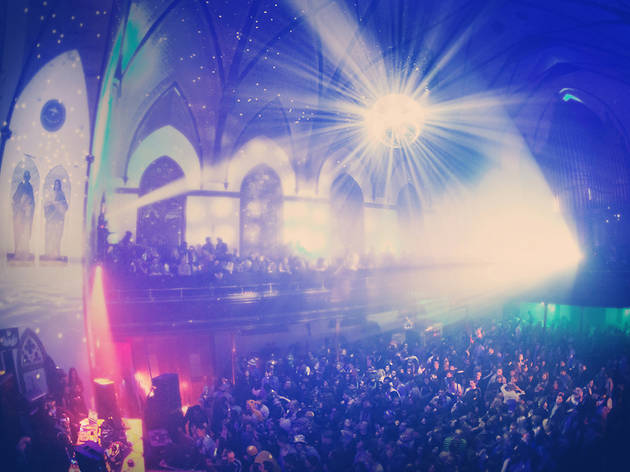 Photograph: Yuliya Skya
6. Nightlife is having a moment
While behemoth nightclubs were once de rigueur, and we certainly miss them, they've been replaced by underground DIY dance parties in warehouses and lofts—and the scene, in turn, is getting a whole lot more exciting. Club USA is dead, and while you could still get down under the strobe lights at places like Marquee, why would you when NYC's bubbling, anything-goes, democratic community is killing it at bashes like Resolute, in weird only-in–New York spaces you should be dying to check out?
7. Big-name chefs are giving us the bird
What's the indisputable food-trend winner of 2015? Some sort of pastry hybrid people oddly have time to wait a few hours for? Try again. A four-course meal that costs about half of your month's rent? Nope. The crown for this year goes to fried chicken. Yes, simple, no-fuss ried chicken, which not only just about every brunch destination has adopted, but also dining's movers and shakers like David Chang and Danny Meyer, who have fully embraced the fried chicken sammy at Fuku and Shake Shack, respectively. And that's great news for anybody who feels you shouldn't have to throw down some serious coin in order to have a seriously tweetworthy meal.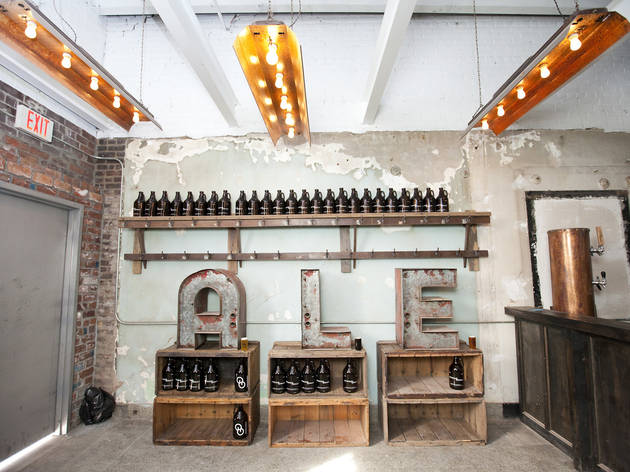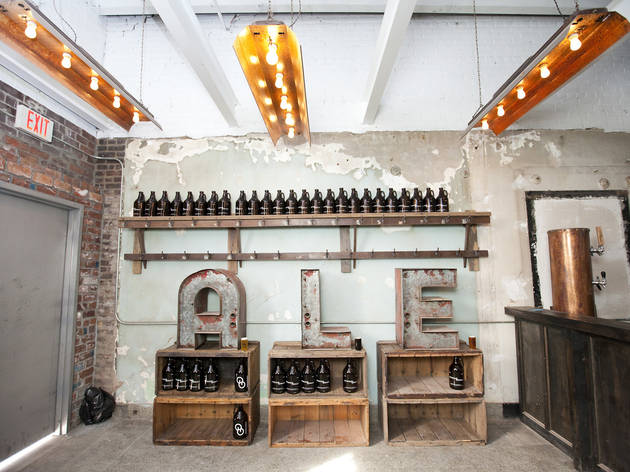 Photograph: Jessica Lin
The city is practically soaked in alcohol right now, thanks in no small part to New York's Farm Distillery Act of 2007, which quadrupled the number of distilleries in the state, with Brooklyn leading expansion efforts. Kings County Distillery in Brooklyn Navy Yard is now one of the city's biggest producers of moonshine, whiskey and bourbon, while New York Distilling Co. and Jack From Brooklyn craft gin and sorel liqueur, respectively. Meanwhile, a new swath of breweries—Gun Hill Brewing Company in the Bronx, Finback Brewery in Queens, Other Half Brewing in Carroll Gardens, Braven Brewing Company in Bushwick—give Midwestern beer and spirit makers a run for their money.
9. Stand-up isn't just a boys' club anymore
During the comedy boom of the '80s—and even the alt-comedy explosion in the '90s—the idea of a female-led comedy night would turn more than a few heads. Making like Tina Fey and Amy Poehler, here are the New York women who are getting it done: The Daily Show's Jessica Williams and Phoebe Robinson of 2 Dope Queens at Union Hall in Park Slope; Jo Firestone of the anything-goes mayhem of the Unexpectashow at the UCB Theatre; Broad City scribe Kara Klenk of If You Build It at UCBEast; and Andrea Ilene Shapiro of Saw Her Stand Up There at Q.E.D. in Astoria. There are also female-centric shows like the Comedienne Project at the Standing Room in Long Island City (where comics are forbidden from broaching the topics of sex, dating or relationships, like a comedy version of the Bechdel test), and the Token Guy Show at Peoples Improv Theater ( an all-gal lineup with one gent). And perhaps best of all, bosses like Kambri Crews of Q.E.D. and Rebecca Trent of Astoria's the Creek and the Cave have helped break the glass ceiling of comedy club ownership.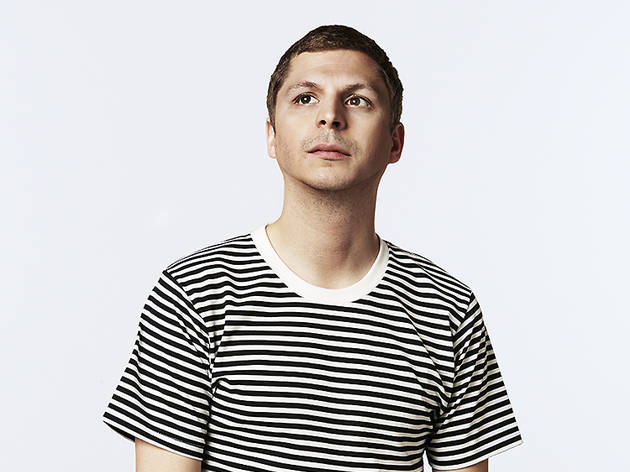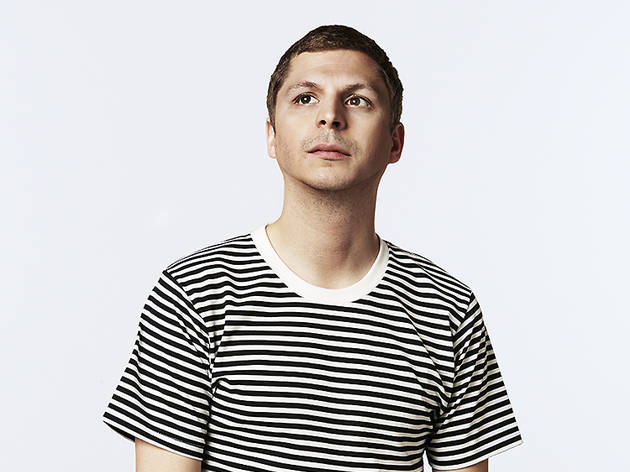 10. Brooklyn has the coolest celebrities
Michael Cera, Paul Dano, Keri Russell, Michelle Williams—so many celebs with indie cred and mellow vibes reside in Brooklyn. Expectant parents Rose Byrne and Bobby Cannavale just put down roots in Boerum Hill, and even longtime East Villager Chloë Sevigny relocated to Park Slope, where Maggie Gyllenhaal and Peter Sarsgaard clock in for monthly shifts at the Park Slope co-op. And we understand why: Anyone could fall for the tree-studded, brownstone-lined borough—and the lack of paparazzi is icing on the cake. (Oh, this means you should leave them alone when you spot 'em.)
11. Art is moving out of megaspaces
Although individual artists are struggling to maintain their footholds in New York, gallerists are expanding their reach. For instance, from 2010 to 2015, the number of Lower East Side galleries nearly doubled, jumping from 63 to 124, meaning that Chelsea's reign as the end-all-be-all in NYC's increasingly expensive and insular art world could be over. Some gallerists, like Zach Feuer, relocated after getting priced out of Chelsea. Other art-world powerhouses are opening up shop uptown, like Gagosian Gallery's second spot on the Upper East Side.
Easy riding has never been, well, easier. Did you know that nearly half of our 1,000 miles of bike lanes were installed over the last eight years? And that we reached the 1,000 miles of car-free lanes just this fall? City initiatives have made it less troublesome to pedal too: The increasingly popular Citi Bike expanded to nabes like Long Island City in Queens and Greenpoint and Bed-Stuy in Brooklyn. And Bike New York taught cycling skills to more New Yorkers in 2015 than any year to date (17,000-plus). Just remember to wear that helmet.
Don't believe that? Then fuck you. Kidding! Over the past decade or so, NYC has slowly been living up to its "city so nice, they named it twice" moniker. A 2015 survey by Travelzoo found New York to be the second-friendliest U.S. city for travelers, trailing behind only Honolulu (really). And can you imagine Humans of New York, with its heartwarming stories of random streetgoers, being as huge as it is—let alone existing at all—20 or 30 years ago? We can't either.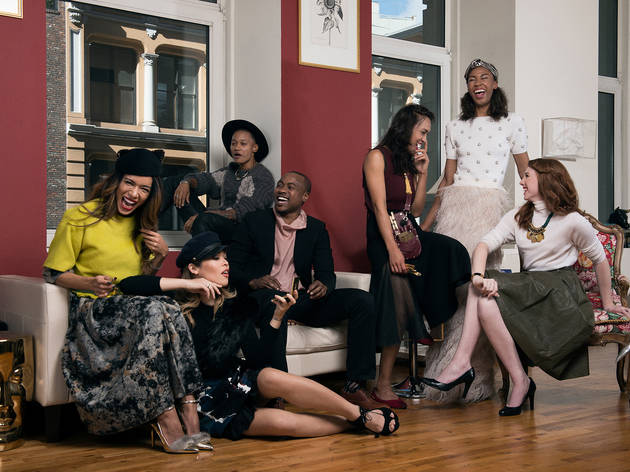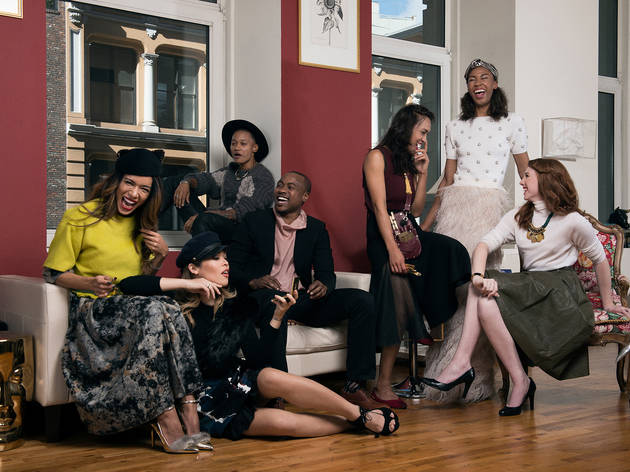 14. Our transgender community is more vibrant than ever
We've come a long way, baby. Just this fall, Governor Andrew Cuomo confirmed that the New York City Human Rights Law protects trans people from harassment and discrimination, pleasing both the locally headquartered Transgender Legal Defense & Education Fund and many, many New Yorkers. Trans pioneers Laverne Cox and Janet Mock make New York proud, as do performers like Justin Vivian Bond, Bianca Leigh and Becca Blackwell. And the revolutionary modeling agency Trans Models—the first of its kind—recently populated Fashion Week catwalks.
15. The big smoke-out? It's actually awesome
We'll admit it. We totally griped when the smoking ban in bars took effect in 2003. The idea of not being able to light up in a dive seemed so sanitary—and so un-NYC. But all hail the Clean Indoor Air Act. We can now go out, down a few drafts and not come home reeking of smoke. Oddly, having to puff away outside makes the bad habit more social, a nice excuse to get to know a fellow smoker away from the crowd and noise. Then there's the whole second-hand-smoke health thing. (We're still, honestly, pretty irked by Mayor Michael Bloomberg's 2011 mandate to outlaw smoking from all parks and 14 miles of public beaches, but check with us in another 20 years.)
16. It's way easier to travel
Remember having to use, like, a real map? How about being nervous your cab wouldn't take you out to big, bad Brooklyn? Technology has its downsides, but traversing this fine city of ours is not one of them. There's a plethora of taxi apps, like Uber, that allow us to sort of feel like celebs. Nifty countdown clocks are now in half of our subway stations. Car2Go gives pocket-size rides the Citi Bike treatment. So, yeah, it's never been simpler to navigate, even if you're too drunk to open your wallet.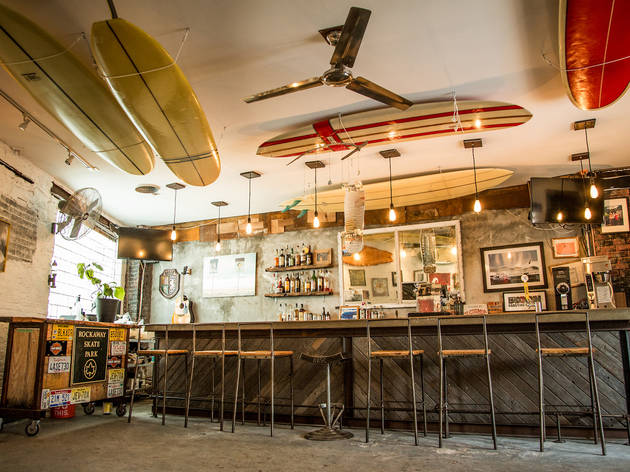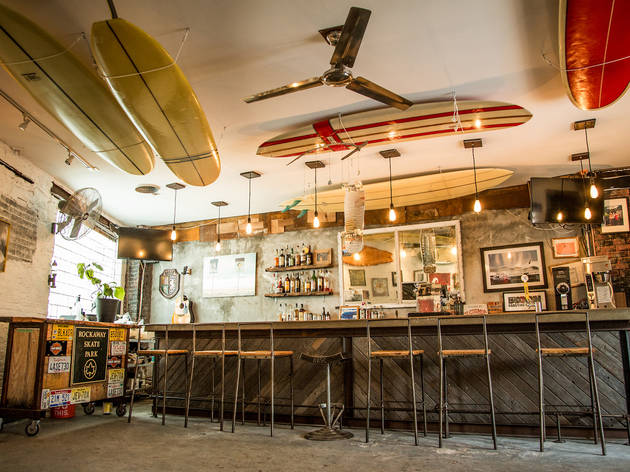 17. The Rockaways rule now
An afternoon at Rockaway Beach once meant a day spent extracting stray needles from the soles of your shoes. Now it's the perfect staycation, with a surf school, a Smorgasburg outpost and even a hotel sporting teepees instead of beds. However, the beach life has a couple caveats. The hipsterization of the area certainly has its downsides—yes, the Rockaways are gentrifying, which could force out neighborhood lifers—and Superstorm Sandy narrowed availability of the in-demand real estate, making the U.S.'s most expensive beach land to maintain even pricier. But we tend to forget about that while dancing away at Playland and gorging ourselves silly at Rippers and Tacoway Beach.
18. You won't be arrested for small amounts of weed
It's high time to smoke up, New York. Why? Because as long as there's not an outstanding warrant for your arrest, you'll no longer wind up handcuffed with a misdemeanor marijuana charge if the police catch you with 25 grams or less of the green stuff. (No, you still can't smoke in public.) Instead, due to a change that went into effect at the end of last year, you'll be fined or summoned to appear in court. This is good news all around: Between October 2014 and June 2015, there were 50 percent fewer marijuana arrests in NYC compared to the same period a year earlier.
19. You can get anything at anytime—sometimes without leaving your apartment
Sometimes it's easy to take living here for granted. Look at Milwaukee, the beer capital of the States, where you can't buy booze at stores past 9pm. Then there's that nightlife destination London, where it's tough to even nab a pint at a pub past 11pm. Talk about a buzzkill. But aside from the all-night options (French Roast and Empire Biscuit are two foodie havens that spring to mind), these days it's easier than ever to have practically anything delivered to us whenever we damn want. Besides Seamless for meals and Fresh Direct for groceries, there's also Booze Carriage for drinks, Zeel for spa treatments, PetFlow for four-legged friends, Insomnia Cookies for late-night munchies and way, way more. Plus, your drug dealer will come to you (yes, no more hanging in the park or a club).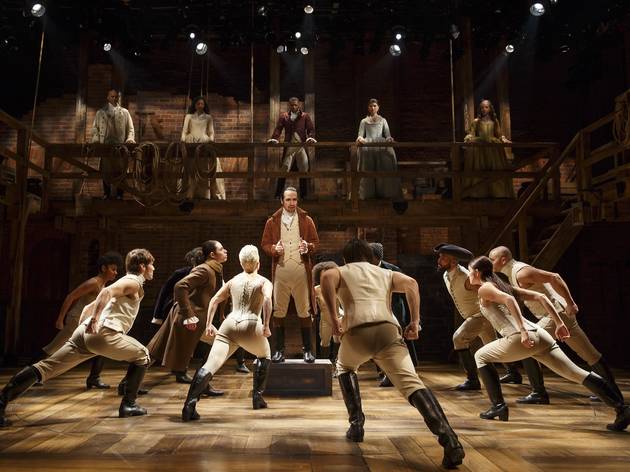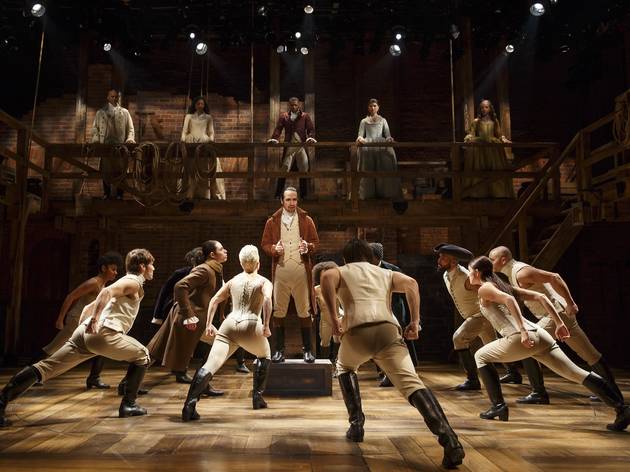 Photograph: Joan Marcus
20. Broadway is in the midst of a golden age
Broadway, you haven't been this exciting in…forever. With its hip-hop beats, the musical Hamilton spits and rhymes the tale of the U.S. founding father, and the pitch-perfect result is changing what we now talk about when we talk about Broadway. (And it's not just critical accolades—the future Tony winner also has the highest-selling Broadway cast recording in a half century.) That pop-cultural phenom came on the heels of current Tony winner for Best Musical, Fun Home, whichfollows a young lesbian coming of age in her family's funeral home. That's something we couldn't have imagined years ago. And newbies like the heartfelt School of Rock are helping to restore our faith in big-budget musical adaptations. Cook up all the snobby tourist and one-percenter barbs you want. The Great White Way is back.