30 zines to pick up at the Brooklyn Zine Fest
Printed matter lives large at the eclectic DIY-mag fair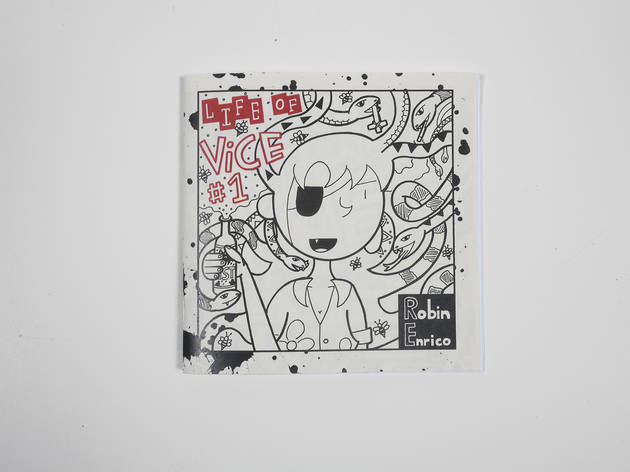 1/31
Photograph: Laura Gallant
Life of Vice The first in Robin Enrico's short-comic series telling the story of a classic hippie-rocker chick as told through an illustrated interview happening in real time. robinenrico.com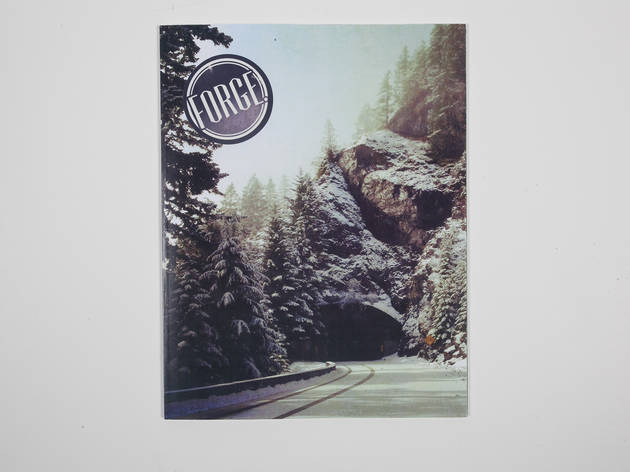 2/31
Photograph: Laura Gallant
FORGE. Created a year and a half ago with the simple goal of sharing work from underrepresented artists making an impact in their field, FORGE. Art Magazine showcases the silly right along with the sophisticated. forgeartmag.com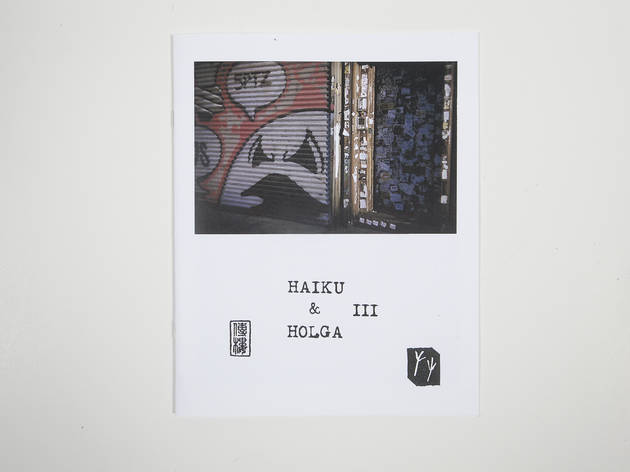 3/31
Photograph: Laura Gallant
Haiku & HolgaMichelle Spadafore adapts the ancient nature-based art of the haiku to offer thoughts on life in Manhattan, with each poem accompanied by a design or a photograph. etsy.com/shop/haikuandholga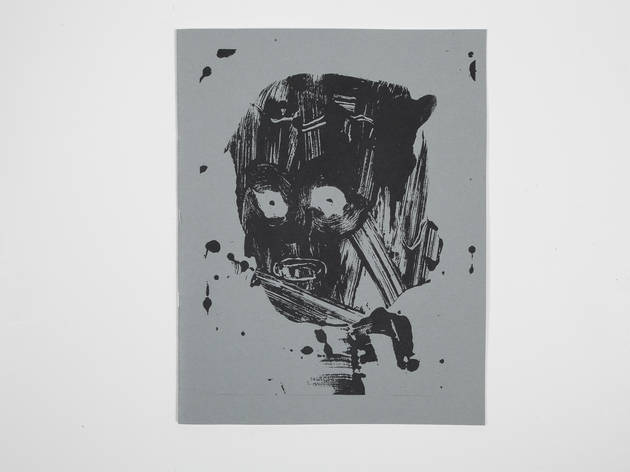 4/31
Photograph: Laura Gallant
MonoprintsLike Rorschach prints come to life, Daniel Zender creates abstract shapes and faces that defy real definition. danielzender.com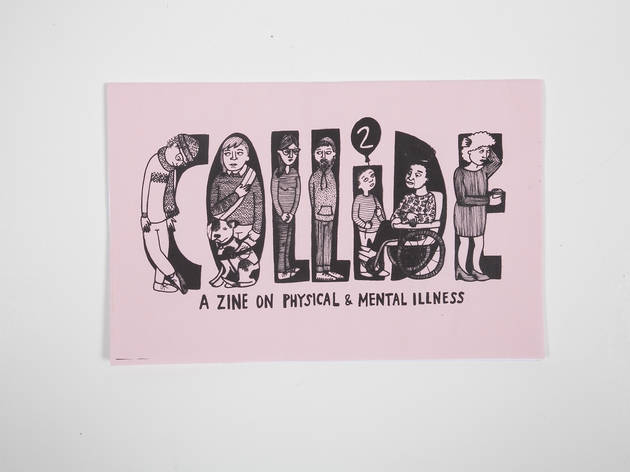 5/31
Photograph: Laura Gallant
CollideThrough essays and occasional artworks, this zine invites contributors to share their thoughts and experiences with physical & mental illness in the hopes of breaking taboos and expanding awareness on highly misunderstood issues. etsy.com/listing/157397936/collide-zine-on-physical-and-mental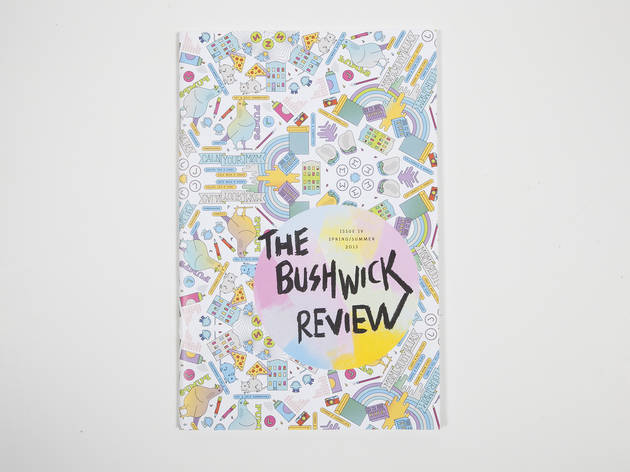 6/31
Photograph: Laura Gallant
The Bushwick ReviewStarted by Kristen Felicetti as a way to gain exposure for her friends' work, this zine has recently undergone a glossy makeover and plans to host in-person events in the near future. bushwickreview.tumblr.com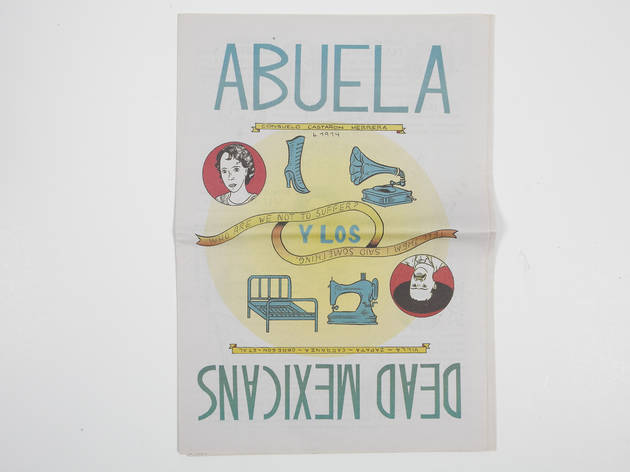 7/31
Photograph: Laura Gallant
Dave Ortega Dave Ortega's comics are published on newsprint, making them stand out immediately. The personal stories they tell of individuals during the Mexican Revolution—a relatively unexplored area in pop culture—make them stand out even more. vivaortegacy.com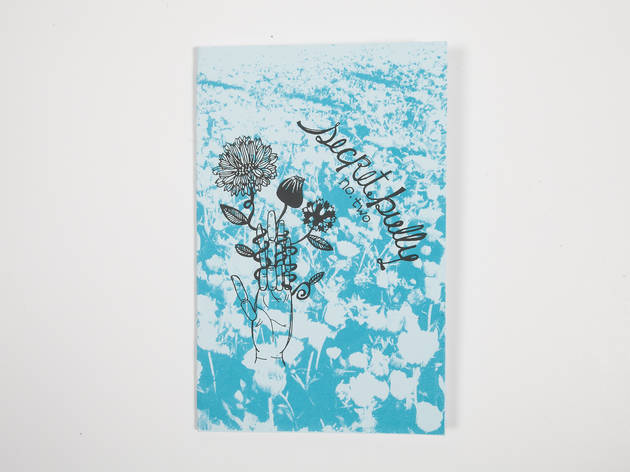 8/31
Photograph: Laura Gallant
Secret BullyLooking like something cool you'd dig up in the basement of your local library, Cynthia Ann uses her highly personal zine to encourage others to publically bare their souls. cynthiaschemmer.com
9/31
Photograph: Laura Gallant
Everything is Fucked, Everything is OKAnything goes in this serial collection of photographs, hand-drawn maps, essays, recipes, and quotes that contemplates the state of the modern world. efeok.storenvy.com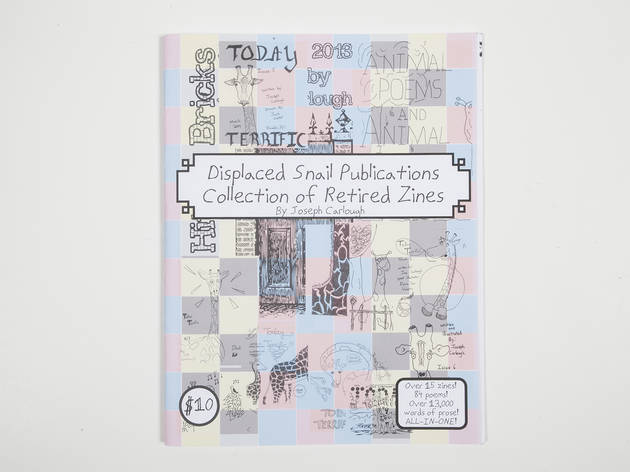 10/31
Photograph: Laura Gallant
Displaced Snail PublicationsJoseph Carlough will share this Collection of Retired Zines--an anthology of the first five years of his zine career--along with a brand new tome of stories, myths, and comics, all about the moon. josephcarlough.com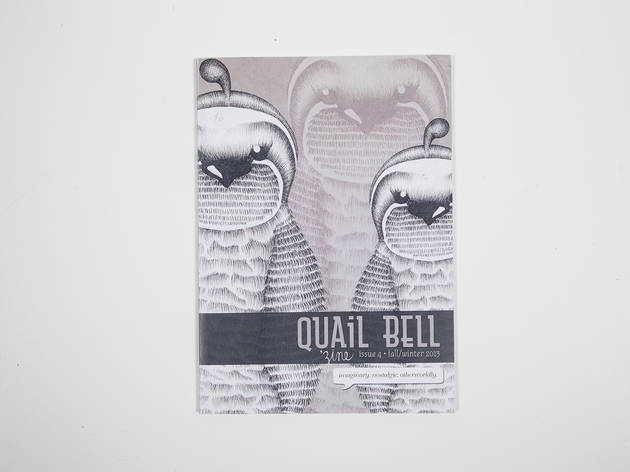 11/31
Photograph: Laura Gallant
Quail Bell The creators of this Virginia-based mag are self-proclaimed "fairy punks" who use the tagline "imaginary. nostalgic. otherworldly." Their essay "A Bro's Perspective on Mermaids" probably says it all. quailbellmagazine.com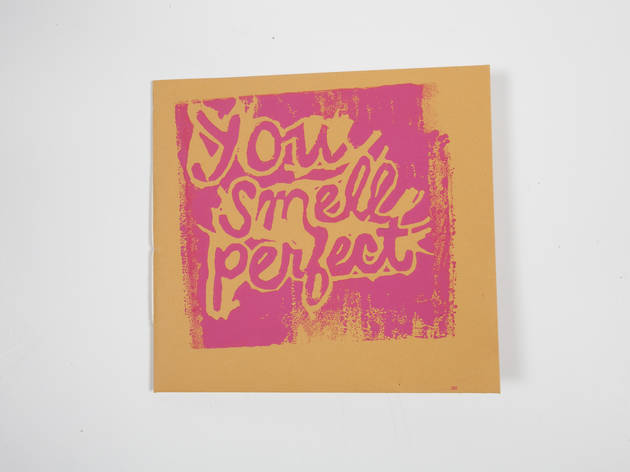 12/31
Photograph: Laura Gallant
You Smell Perfect/ Katie Haegele Highly personal poetry and prose from writer and zine-workshop leader, Katie Haegele. thelalatheory.com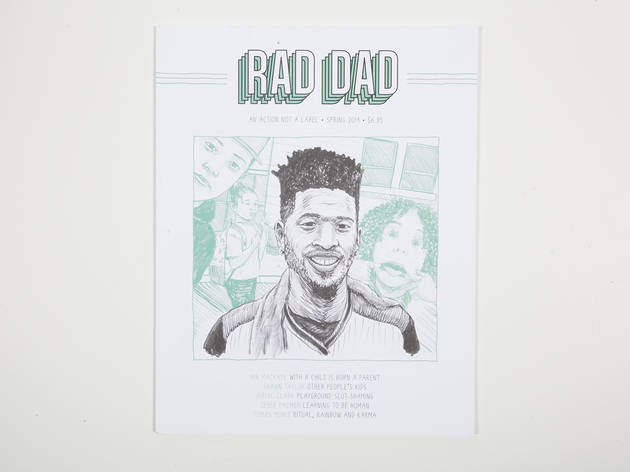 13/31
Photograph: Laura Gallant
Rad Dad The "rad" of the title refers to a radical shift in the way we view fatherhood--this anthology zine focuses on challenging patriarchy and raising kids consciously and conscientiously. raddadzine.blogspot.com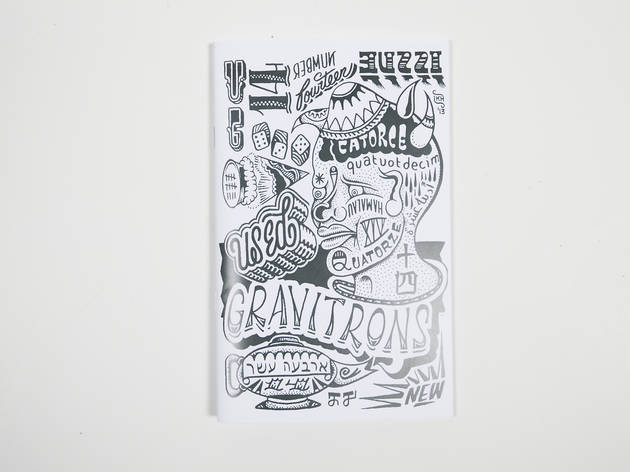 14/31
Photograph: Laura Gallant
Used Gravitrons This quarterly zine is made up of reader-submitted art and short literature, edited by Michael Kuntz. usedgravitrons.com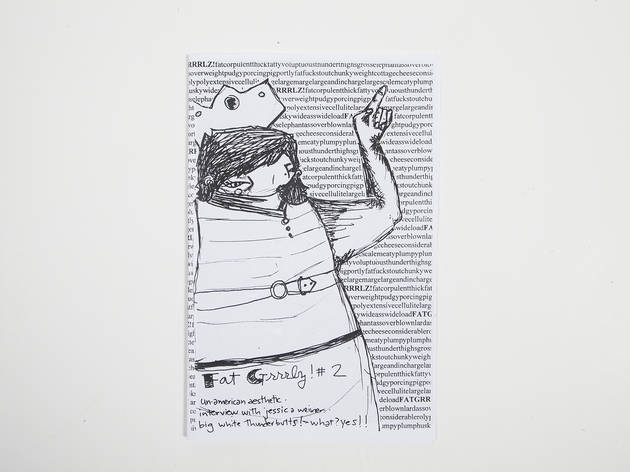 15/31
Photograph: Laura Gallant
Fat GrrrlzTackling body-image issues head on, Brandi Lee uses totally candid drawings, essays, and interviews to redefine notions of "fat" and "beauty". wemakezines.ning.com/profile/brandilee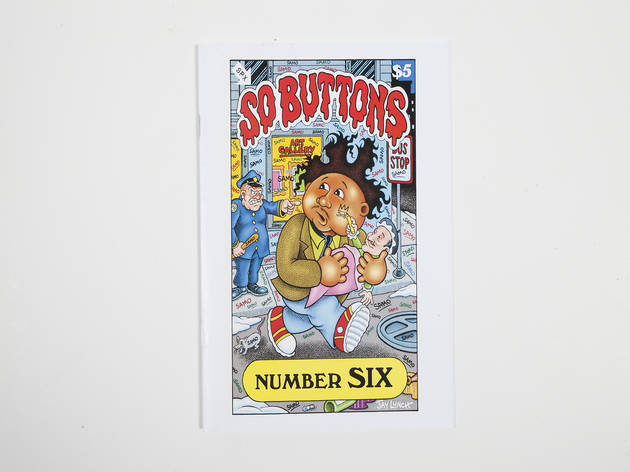 16/31
Photograph: Laura Gallant
So Buttons Jonathan Baylis tells his tale of a life spent entrenched in the comic-book world, with the help of a variety of artists working in all kinds of graphic styles. sobuttons.com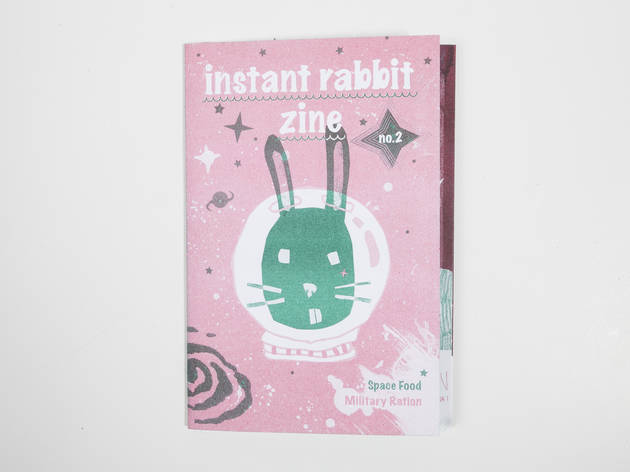 17/31
Photograph: Laura Gallant
Instant Rabbit Three illustrator friends who hail from Korea and met at SVA use their uniquely arresting silkscreen prints to meditate on space food, military rations, and the act of moving. instantrabbit.tumblr.com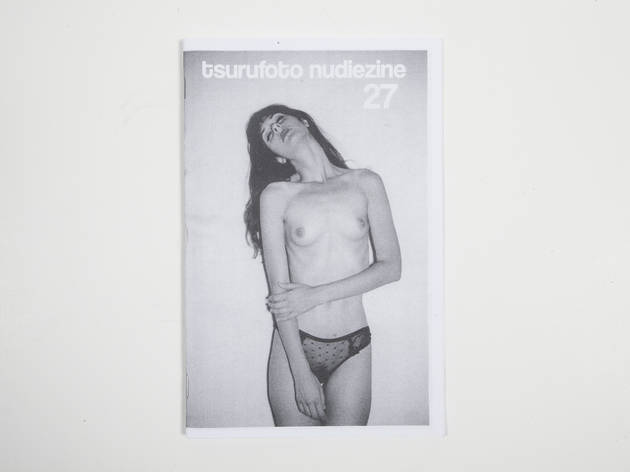 18/31
Photograph: Laura Gallant
tsurufoto nudiezineTake back the night with this photo and short story zine that blurs the lines between art and erotica—all in the name of liberation. etsy.com/shop/tsurufoto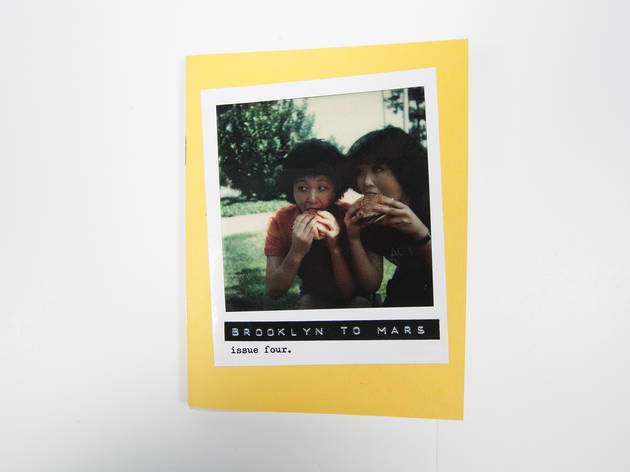 19/31
Photograph: Laura Gallant
Brooklyn to Mars Markus Almond's handcrafted booklets (apparently endorsed by Gerard Way) are full of musings on life and charmingly nostalgic illustrations. brooklyntomars.com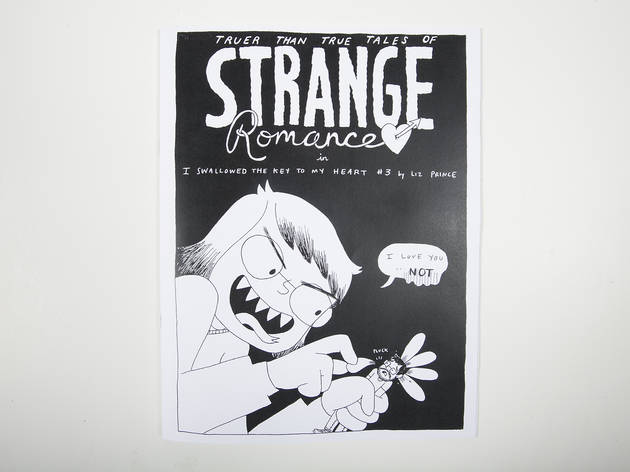 20/31
Photograph: Laura Gallant
Truer Than True Tales of Strange RomanceLiz Prince uses her endearing comic figures to share her all-too-relatable tale of the ups and downs of love—and just not having a clue what to do about it. lizprincepower.com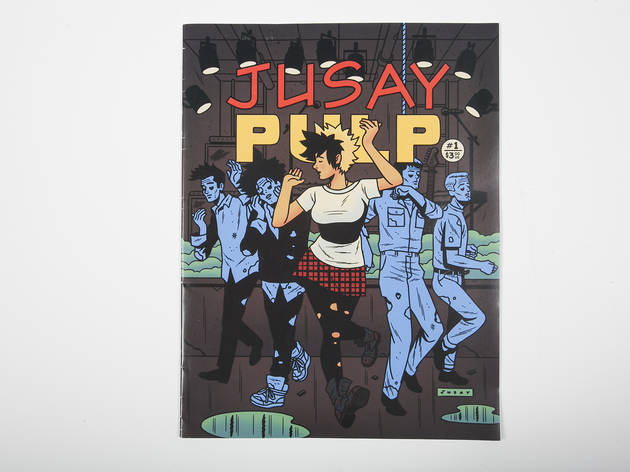 21/31
Photograph: Laura Gallant
KarassJeremy Jusay will be displaying this anthology of poetry, prose, and graphic stories along with his new series of pulp-style comics, Jusay Pulp. jusay.com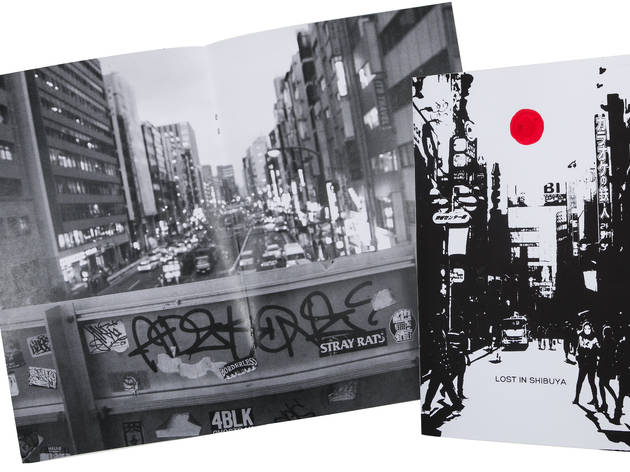 22/31
Photograph: Laura Gallant
Carnage NYC Ray Mock's knack for catching the vibe of an urban landscape in a single snapshot—usually through graffiti—makes for a thoroughly engrossing zine experience. Carnagenyc.com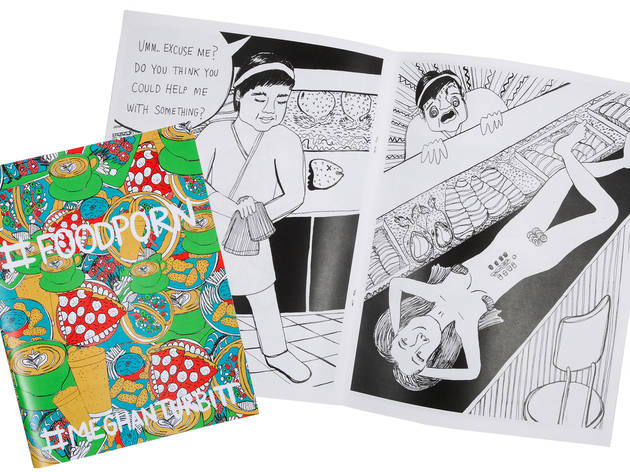 23/31
Photograph: Laura Gallant
#FoodPorn We all love to love food, but none so much as Meghan Turbitt, whose series of short comics about ordering food get very physical, very quickly. meghanturbitt.storenvy.com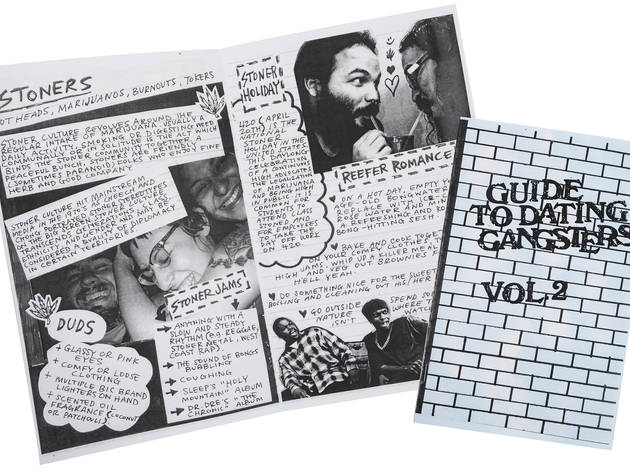 24/31
Photograph: Laura Gallant
Guide to Dating Gangsters Vice Versa Press's Julia Arredondo gives practical advice on how to court various social scofflaws, including greasers, inmates and experimental musicians. viceversapress.com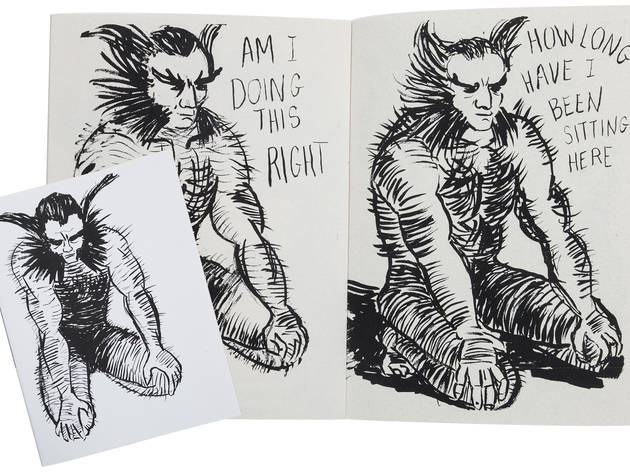 25/31
Photograph: Laura Gallant
Wolverine Studies Delve deep into the imagined psyche of everyone's favorite mutant with this series by Esther S. White—professional printmaker and co-founder of HQ Press. estherswhite.net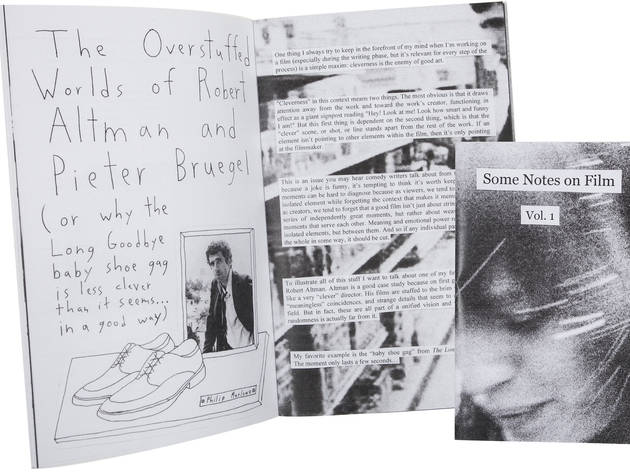 26/31
Photograph: Laura Gallant
Some Notes on FilmTim Nicholas uses movies as a springboard for larger discussions on art and experience in his essays that thoughtfully merge text and image. somenotesonfilm.tumblr.com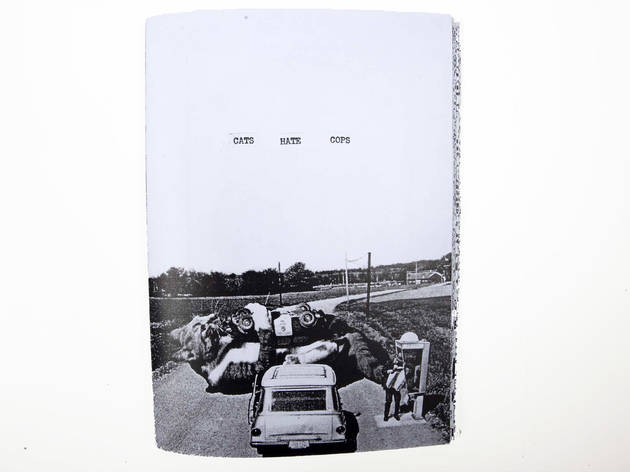 27/31
Cats Hate Cops Who knew kitties had such a distaste for authority? NYC zine collective Research and Destroy digs up more than 200 years of news clippings documenting feline transgression. researchdestroy.com
28/31
Cybrmall The risograph-printed booklet envisions the in-flight periodical of the dystopian future, with products like home-protection droids, mini-chain-saw launchers and the iEyeball ocular enhancement.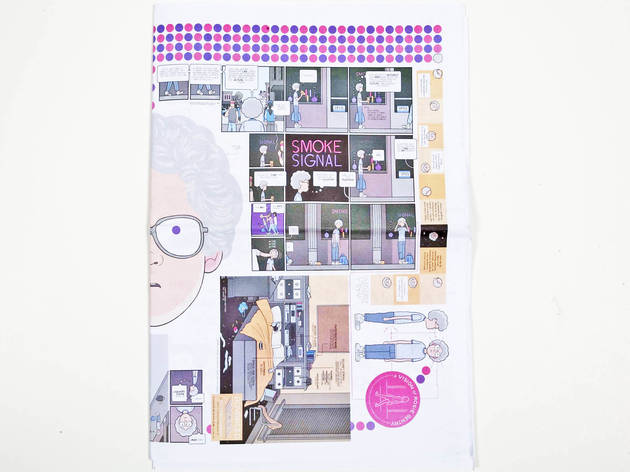 29/31
Smoke Signal Gabe Fowler, proprietor of Williamsburg comic shop Desert Island, edits this quarterly free newsprint periodical, which features top doodlers such as Drew Friedman, Kamagurka & Herr Seele and Chris Ware. desertislandbrooklyn.com/smokes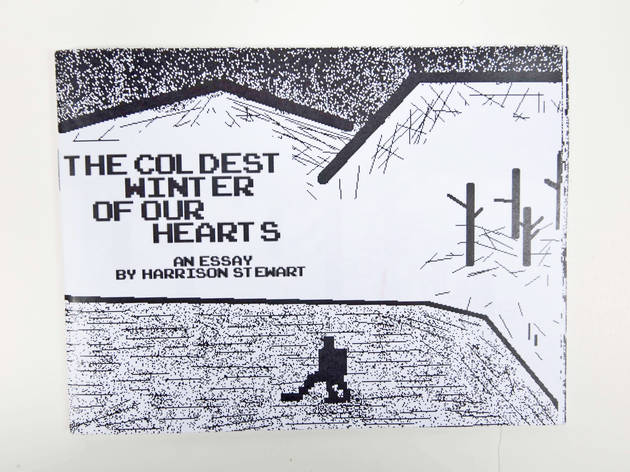 30/31
The Coldest Winter of Our Hearts Three Richmond-based college students create artfully retro zines as Clown Kisses Press; this booklet by Harrison Stewart was illustrated with MS Paint. clownkissespress.tumblr.com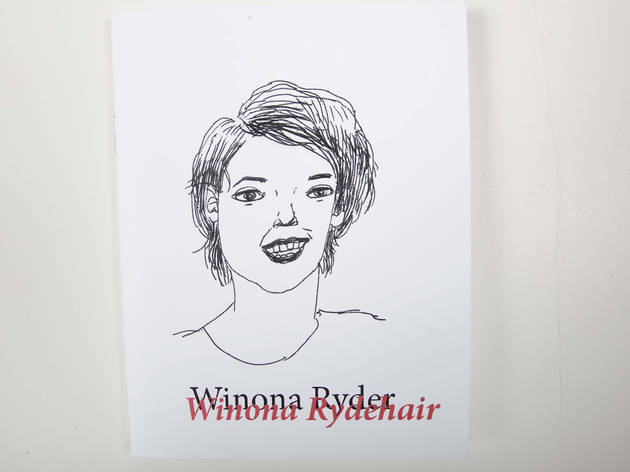 31/31
Winona Rider/Winona Rydehair Film junkie and podcaster Kseniya Yarosh highlights Wynona Ryder's most iconic roles and their accompanying hairdos. kseniyayarosh.com
By

Andrew Frisicano and Lisa Dale Rifkind
|
When we put out a call for zine makers to submit their work for a story on the Brooklyn Zine Fest, we frankly didn't know if anyone would respond. Printed matter is supposedly on the way out, right? Instead, our mailbox was flooded with more than 50 packages—each of which typically included a few printed booklets, a handwritten note and other assorted goodies. It was properly heartwarming—and an affirmation that despite a flagging magazine industry, the zine scene is alive and well.
In three short years, the Brooklyn Zine Fest has established itself as a publishing expo par excellence, and one of the best places to check in with zine makers from the five boroughs and around the world. The fest takes over the Brooklyn Historical Society this weekend, splitting its 154 creators over two days. Here's a selection of what you can expect.