33 people you will definitely see on the New York subway
You might not want to, but you'll definitely see them.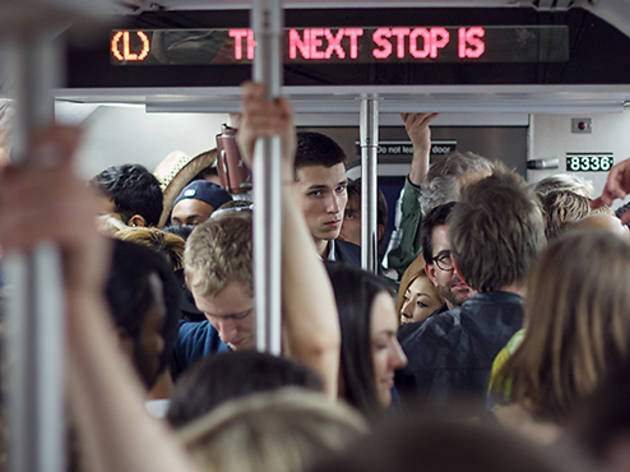 11. The guy with the crazy eyes and a free seat either side of him. And you best believe those seats are going to stay free.
12. A group of bros making one last ditch effort to pick up chicks on the ride home.
13. Two drunk dudes who've never met, but are suddenly absolute best friends in the whole entire universe.
14. The first date couple who haven't entirely decided if this is going to work out yet.
15. Someone who needs the bathroom so badly they can't even sit in their seat without squirming, but by God, they are going to make it to their stop.
16. The drunk woman who wants to tell you all about her horrible night while you desperately try to keep it light to prevent the terrible slide into everyone-staring-at-you-both awkwardness.
17. Someone who suddenly decides that they don't want to listen to you and your friends' drunken bullshit anymore.
18. The guy who really, <em>really</em> can't afford to miss this train.
19. The group of friends who've been separated by the commuter crush, signaling each other to get off at the next stop.
20. The douchebag who's still got sunglasses on.
Show more