1. Land a job...for someone else
With the local unemployment rate hovering around 9 percent, job seekers are in full supply—which means rsum writers are in high demand. But crafting a CV involves more than the ability to make a summer job at Subway sound like you were CEO. "Rsums need to show value," says Chandlee Bryan, a rsum writer and career coach at Best Fit Forward (bestfitforward.com) and coauthor of The Twitter Job Search Guide. "They need to stand out in ten seconds on a smartphone." For a rsum writer, becoming certified through an organization such as the Professional Association of Rsum Writers' (PARW) or National Resume Writers Association "is critical both as a way of learning the craft and demonstrating your expertise to colleagues and potential clients," says Kim Mohiuddin, chief career strategist at Movin' On Up Resumes (movinonupresumes.com). It's also a great way to find new clients, as all PARW members are listed on the association's website. The distinction allows for bigger paychecks, too. "Association members tend to charge by the hour, and a range of $75 to $250 or more per hour reflects a writer's level of experience and past success," says PARW executive director Frank Fox. Sign up for the $225 certification exam at parw.com.
2. Pour a drink
You don't need to know how to mix the perfect martini to be a guest bartender, but you do need a lot of friends who will pay to watch you try. "We provide the necessary training prior to the shift. All we expect is that the tender brings a minimum of 20 people through the door," says Alex Cosgrave, general manager of Mad River Bar & Grille (1442 Third Ave at 82nd St; 212-988-1832, madrivergrille.com), which hosts guest bartenders every Wednesday and Thursday (7--10pm). A shift at Mad River can net you anywhere from $50 to $300, says Cosgrave. But every bar offers a different deal and earnings can fluctuate based on many factors, including the agreed-upon percentage of tips you'll take home, the crowd and even the weather. You need only ten friends to pull the tap at Van Diemens Caf & Bar (383 Third Ave between 27th and 28th Sts; 212-532-1123, vandiemensnyc.com). Signing up is "as easy as placing a call to schedule a date or even walking in and mentioning that you'd like to guest-bartend," says owner Naef Qassis, whose temps make $50 to $100 per two-hour shift plus a $40 Van Diemens gift certificate. Visit murphguide.com/guestbartending.htm for a list of ongoing guest spots and details on how to land them.
3. Spin A Tune
Do you have an even larger entourage of friends and a predilection for bootie-shaking beats? Like a guest-bartending spot, if you can get at least 40 people through the door for happy hour or late-night carousing at LES hot spot (244 E Houston St between Aves A and B; 212-982-3532, stay-nyc.com), you can step into the DJ booth for the night and earn as much as $200, depending on how large a crowd you pull and how much alcohol that crowd consumes. (Tip: Owner Rob Koda says he's had DJs team up and pack the place.) E-mail the estimated size of your group to guestbartend@stay-nyc.com, along with your genre preferences and your spinning background (if you've got one). "It's all about the hustle," says Koda. "Spin to win."
4. Serve in a mock trial
Take a break from that Law & Order marathon to engage in a real legal drama and pull in a little extra cash: When a lawyer wants to check for holes in his case, he'll conduct a mock trial. Sign up to become a juror at eJury (www.ejury.com)—an online trial-consulting firm founded by Texas attorney Christopher Bagby in 1999—and wait for an e-mail invitation to take part in a case. Jurors are initially selected by location and demographics. Then they're asked to review a case summary and answer a series of verdict questions to help the legal pros determine the strength of their case. If you're eligible to sit on a live jury, you can take part in a virtual one. "Most cases are approximately five to six pages long with eight to ten questions, and the majority of jurors will finish in under an hour," says Bagby. Selected jurors can get $5 to $10 for their brainpower.
5. Host a pet
Animal devotees can apply to be a host with Buddy's Sleepovers (buddys-sleepovers.com), a matching service for pets in need of a crash pad and open-armed individuals. Frustrated by the lack of caring home environments to board their beagle (the titular Buddy), Howard and Marilyn Beutel, of New Jersey, founded the company in early 2009. "The successful host should first and foremost have a deep love of animals, coupled with a nurturing, affectionate manner," says Marilyn. "After that, the more pragmatic criteria are to have experience having owned and/or boarded pets, and availability during daytime and evenings." Compensation depends on length of stay, which can range from a weekend (expect about $60) to ten days ($300); some clients even tip their hosts.
6. Get cast as a reality TV star
Whether you want to steal a scene on your favorite nonfiction staple (The Bad Girls Club) or take a chance on an untested program (The Glee Project recently wrapped casting), create a free account with Reality Wanted (realitywanted.com) and browse current casting calls. Thanks to production companies currently on the lookout for plus-size princesses, mail-order brides or humane exterminators, you could soon have your 15 minutes. Land a role and pouf your hair just right, and you just may end up earning Snooki dollars (an estimated $30K per embarrassing episode).
7. Show your softer side
Writers willing to reveal their real-life stories of tragedy and triumph—a messy divorce, an ugly custody battle—have a couple of ways to make money doing it: pen a Lifetime movie or submit a first-person account to the Chicken Soup for the Soul series. "Our best writers honestly share of themselves, the way you might share a personal story with a good friend looking for advice on a problem that she knows you have solved in the past," says series publisher Amy Newmark. With up to 6,000 submissions per Chicken Soup book and only 101 tales included per title, the competition is daunting. But selected pieces reap $200 and a byline in a best-selling series. Visit chickensoup.com for current guidelines.
8. Give your virtual opinion
At Truepanel (truepanel.com), survey participants draw an average of $100 per hour by providing video feedback on new products, technologies and marketing campaigns (so you'll need a webcam or other video-making device). Registering with the site is only the first step: Log on to your account dashboard to see which current assignments match your skills; complete a study survey to determine whether you officially qualify for the project; then wait to see if you've been accepted to take part. Marketing coordinator Betty Bramlitt estimates that "25 percent of survey-takers end up qualifying, and 75 percent of those who qualify end up being accepted into a study."
9. Become a mobile billboard
After all you spend on insurance, parking and gas, it's about time your car started paying you back. Transform your wheels into a moving billboard with Free Car Media, an experiential marketing company. To get started, fill out a questionnaire at freecarmedia.com. If your demographics match an upcoming campaign (think about where and to whom your car will be most visible during the day), you'll arrange a time and place to have your ride wrapped in promotional materials for anything from Listerine Breath Strips to Playboy. New Yorker Brian Katz has been working with the company since its inception in 2000. In fact, his first campaign—for which he was paid $700 per month for six months—was to promote Free Car Media itself. "I was the perfect driver, as I was living in Brooklyn at the time and driving into Manhattan for work, and was often driving around Manhattan as well for my job," says Katz. He still does jobs for the company occasionally, including a recent Jamba Juice gig that earned him $2,400.
10. Get paid to party
At Turtle Bay (987 Second Ave between 52nd and 53rd Sts; 212-223-4224, turtlebaynyc.com), a team of women in their twenties works to turn nighttime tipplers into bar regulars. "During shifts, responsibilities include taking pictures of patrons for our website, collecting their contact information for our happy-hour raffles, dressing up for theme nights, handing out giveaways, giving out information for private-party bookings and basically chatting with guests, making sure everyone is having a great time," says director of marketing Erin Linfonte, whose ladies earn about $100 per three-hour shift. Apply through the bar's website.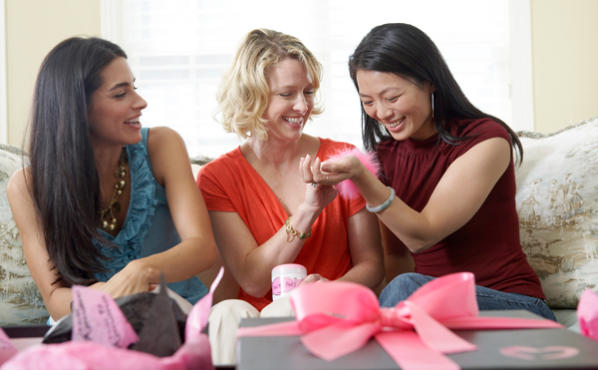 11. Take pictures of babies
When it's time for expectant parents to make their way to the hospital, a digital camera isn't the first thing on their minds; which is why Our365 (our365.com) contracts with more than 2,000 hospitals nationwide to provide part- and full-time photographers to snap pics of newborns. One needn't have shot a Vanity Fair cover to land a gig; senior recruiter Brad Meyer says the ideal snapper is "an independent and competitive spirit with sales drive and a passion for photography." Photogs typically work two to five days per week (often including one weekend day) in shifts of four to six hours, but this is more than just a point-and-shoot position. Reps need to become a part of the celebration—congratulating the family, chatting them up about a photo shoot and, if they're game, determining which package best suits their needs. Pay (ranging from minimum wage to $15 per hour) is completely commission-based, so selling skills are key. Apply at our365.com/opportunities.
12. Deliver pizza
Though the thought of indulging in a slice of your favorite pizza—be it from Ray's, Famous Ray's, Famous Original Ray's or Not Ray's—has likely crossed your mind at least once today, the prospect of delivering those pies to your neighbors probably has not. Pizza haulers, those unsung heroes of the NYC food chain, have more than delivery deadlines to worry about. "They have to take care of the food, dodge cabs and pedestrians, know addresses and how to get in and out of buildings quickly, and always be aware of potentially dangerous situations," says Dave Melton, a Domino's franchisee with four Manhattan stores. Phil Hartman, owner of mini chain Two Boots, describes his delivery people simply as "daredevils." But just as no two pizzas are alike, neither are two delivery jobs. At Domino's, a bike is a condition for employment, whereas Two Boots provides one. And while a typical shift at Domino's lasts six hours and nets $60 to $80, Two Boots' shifts run 11am to 6pm and 4pm to midnight, and bring in between $100 and $200. Visit twoboots.com for openings; for Domino's, check dominos.com or stop by a location (each store manager does their own hiring).
13. Go Hollywood
Each Monday, the NYC Mayor's Office of Film, Theatre & Broadcasting publishes "Reel Jobs" (available via PDF at nyc.gov/html/film/html/home/reeljobs.shtml), a rundown of films in production as well as currently available film and TV opportunities. As a production assistant, you'll be the entire production staff's gofer, but you'll learn something about how a film is made and earn up to $200 per day. Mandy.com also maintains an ongoing list of production opportunities.
14. Pretend to trade stocks
You may not have $1 million to invest in the actual stock market, but if you know exactly what you'd do with that sort of capital—and can predict the performance of the S&P 500—you could win up to $500 on any given month as a "trader" on UpDown (updown.com). Existing somewhere between fantasy football and Wall Street, the site was created by Harvard M.B.A. students Michael Reich and George Ludviksson and tech guy Phuc Truong, as a way for young people to learn about investing without any real monetary risk. Each month, ten users walk away with real money: $500 to the best performer, $100 to the runner-up and $50 each to the next eight most profitable players. "To win the contest, you simply must be among the best investors that are playing in a given month—typically between 5,000 and 10,000," says Reich.
15. Swing a hammer
Being a handyman isn't just about hammering, painting and assembling. NYCityStuff owner Paul Kennedy recalls the time one of his team members was asked to dress in a "full-body hazmat suit with hood and respirator to build a lockable toilet-paper holder for a reclusive, germaphobic client with curly, eight-inch fingernails Howard Hughes would envy." Hence the cash-making potential for entrepreneurial handymen who can address domestic issues in a flash—and get paid $35 to $40 per hour for their services. Get yourself included on contractor-rating site Angie's List (angieslist.com), and make sure satisfied clients rate your services to garner even more attention. Or join the small but growing team at nycitystuff.com: Call 212-242-1800 or e-mail nycitystuff@gmail.com.
16. Program an event
Is your neighborhood watering hole in need of some extra customers—and a little energy infusion? Create and present the idea for a themed night—at which you take home a cut of the profits. "I have always kept my events free," says event programmer Corinna Mantlo, who hosts a Tuesday night Booze & Yarn happening at (538 E 14th St between Aves A and B, ottosshrunkenhead.com; Tue 7--9pm), followed by Cine Meccanica, a weekly biker-movie screening in the bar's back room (9pm). "I instead charge for optional merchandise—knitting kits, yarn, needles, custom T-shirts, etc. This has made me as much as $200 a night, but more often than not, I go home fed, full of whiskey and with a healthy tip jar." At reRun Gastropub Theater (147 Front St between Jay and Pearl Sts, Dumbo, Brooklyn; 718-766-9110, reruntheater.com), independent movies are the main attraction. Curator Aaron Hillis, who helms the series, says the theater typically charges $5 at the door (which it splits with the filmmakers), so it's possible for him to take home $150 for a single two-hour event.
17. Dress up as your favorite superhero
Not just anyone can put on a cape and a mask and effectively spread the word about a new product. "An on-the-street costume-character performance requires training to learn the brand positioning and messaging, what movements are possible and look best, plus how to achieve the desired consumer outcome," says Adam Salacuse, founder and president of creative marketing company Alt Terrain (altterrain.com). Working with agencies representing Fortune 500 brands, Alt Terrain pays mascots $20 to $50 per hour ("depending upon the complexity of the performance, hours per day and training involved," Salacuse says) to schmooze, dance, fight crime or whatever needs doing in the name of face-to-face marketing. Submit your rsum with photos to employment@altterrain.com.
18. Sell sex toys
"It is our job to make our customers comfortable about a topic that society hasn't necessarily been open to, so confidence is key," says Genine Fallon of Pure Romance, the Tupperware of "relationship aids." Consultants get started by purchasing one of four starter kits (priced between $199 and $1,500), which, along with regular training events, will form the foundation of your business. You're responsible for promoting your party services, but you'll receive leads through the company's website. "The majority of my business stems from word of mouth," says local consultant Amy Rosenfeld. She typically earns between $500 and $800 for each party, though her biggest payday to date was a Long Island event that netted her $1,450. "People are having sex everywhere," says Fallon. "So there is a limitless customer base. Find it, capture it, nurture it!" Sign up at pureromance.com.
19. Blog for dollars
If you've ever read a popular blog and thought, I can do that, maybe you can. "We're always looking for amazing bloggers who can write passionate, high-quality, interesting, thought-provoking articles," says Laura Scharlach, manager of Families.com, an online collection of blogs covering such topics as pets, kids, marriage and infidelity. "Some of our bloggers write 100-plus posts per month, while others only update their blog once or twice per week," says Scharlach, whose bloggers start at a rate of $4 per 300-word-minimum post. Learn more at about.families.com/become-a-blogger. For niche writers, payments can be much higher. True techies who can pen how-to articles earn a minimum of $45 per 500- to 950-word post with Make Use Of guides (makeuseof.com). "We receive a lot of applications, but for every 100 applications, we maybe seriously consider only one or two," says managing and publishing editor Mark O'Neill. "We want to maintain high standards, and at the same time, a lot of people can't write to save themselves, despite their thinking otherwise." Visit makeuseof.com/write-for-make-use-of to apply.
20. Dig up dirt on someone
Sussing out personal details for mortgage companies and law firms can be a lucrative side job for those with daytime availability. "Successful court researchers are detail-oriented, analytical and possess good verbal and written communication skills," says Amy DiSimone, VP of operations at Accurate Background, Inc., a screening company that works for several Fortune 500 companies and pays its court researchers $1 to $4 per search on average (apply online at accuratebackground.com/court-researcher.php). "The amount of hours can vary from state to state, and even by county," says Abe LaCourse, founder of court-research company Jellybean Services (work4jbs.com). "I would say two to four hours per month is the average. A researcher with a decent typing speed earns between $12 and $15 per hour."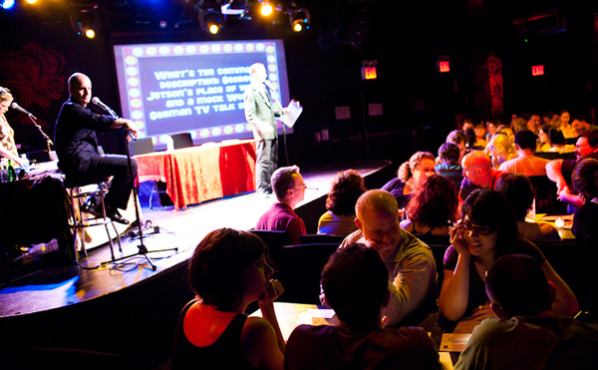 21. Sell Avon
It doesn't take a lot to say "Avon calling." A quick application at avon.com and $10 for a starter kit (which includes order forms, credit card authorizations, samples and your own online store) will have you pushing beauty products in no time. A local rep will call you to walk you through the process, but there's no interview or training needed and no regular inventory for you to keep. "I decided to start my Avon business because I wanted the pleasure of staying home and enjoying my baby," says Veruska Carrion, who began selling Avon in Washington Heights after the birth of her second child in 2001. Unlike the door-to-door hawking style of yesterday, current reps work in a variety of scenarios, from showing brochures over cocktails to wheeling and dealing via Twitter. Carrion, who puts in full-time (albeit flexible) hours, prefers the old-fashioned, face-to-face method—which accounted for 50 percent of her $112,000 in sales last year.
22. Jumpstart your film career
Commercials aren't exactly Citizen Kane, but even the world's biggest directors sometimes dabble in this area. Demand Media offers independent filmmakers the chance to earn some cash while shooting instructional, short-form videos for its family of websites, including eHow, TypeF and Livestrong.com, for $300 or $600 per project, depending on the time required for completion. "Filmmakers need to have a high-definition-capable camera, a good wireless lavalier microphone, and an editing program like Adobe Premiere or Final Cut," says communications director Kevin Morgan, who tells us they accept about 30 percent of applicants into the program. Apply at demandmedia.com/studios/filmmakers.
23. Treat yourself
In the world of mystery shopping, there are the companies that will send you to Starbucks and then there is Perfectly Frank, Inc. Catering to the luxury market, PFI recruits consumers with a taste for the good life to write personalized reports of their culinary adventures for high-end restaurateurs like David Burke, who use the company's feedback as quality control. As CEO Rebecca Franks explains, payments range from $5 to $500 per successful visit, depending "on the nature of the visit, the time (late-night visits pay more, as we like to give our shoppers room to pay for a cab home) and the location (we have hotel visits that require flying, and those pay on the higher end of the spectrum)." But most of that money is simply payback for what you'll shell out, Frank adds: "Since most of our restaurants are quite expensive, the value of the meal alone ranges from $100 to $300, so that is often the bulk of the compensation the shopper receives." Who says there's no such thing as a free meal? Assignments typically come with a 24-hour deadline, which means shoppers need to dine and dash back to their computers. To keep the "mystery" intact, shoppers pay their own way and are compensated within a week of project delivery. PFI accepts about 10 percent of all applicants, who are then interviewed, trained and sent out on a first assignment. "PFI is very selective over its shoppers so that clients can feel confident that the reports are coming from a trustworthy, credible perspective," says Franks. Fill out an application at perfectlyfrankinc.com.
24. Click on banner ads
If you're going to be forced to look at banner ads throughout your Web travels, shouldn't you at least get paid to click on them? That's the theory behind pay-to-click (PTC) websites where, as the term indicates, registered users get cash for every link they click. At LinkGrand.com, users sign up for a free membership and earn $.003 for every click (ten clicks equals three cents). If you refer others to LinkGrand's program, you'll earn 30 percent of whatever they take in too (you can cash out whenever you want via PayPal, provided you've earned at least $5). At ClixSense.com, users range from high-school students looking to earn some extra cash to retirees with a little time to kill. "Most of our active members will spend about three hours a week [on] our website," says owner Jim Grago. Currently, withdrawls are processed a month (though this will soon become weekly) with compensation ranging anywhere from $10 to $300, sometimes more. How fast are your fingers?
25. Make music
You're not going to pay the bills playing all those open-mike nights, but musicians who put their talents to use during daylight hours as a teacher just may be onto something. "On average I spend about 20 hours a week teaching," says songwriter-producer Joe Hanley (joehanleymusic.com), who has been promoting his piano-teaching skills for five years through music-matching service encoremusiclessons.com While a mastery of your chosen instrument is a given requirement, a knack for working with various personality types is essential. "A good teacher is a good psychologist," says Hanley, who charges $35 to $60 per session, depending on lesson length and location (Hanley holds sessions in students' homes as well as his own UES apartment). Music teachers across the state can advertise their services for free for one year on musiclessonsnewyork.com, a new site created by piano and guitar teacher Francis Hurley to help musicians build a client base. "Potential students contact teachers directly through the website via the secure e-mail service," notes Hurley, who says that most teachers earn between $25 and $40 an hour. "This allows students and teachers to negotiate their own conditions without the interference of a third party."
26. Write what you know
Spend your days as a mechanic? Lived your life in Astoria? Have a passion for Native American history? If you've got writing chops, 10 to 15 hours a week to spare, and you consider yourself a true "expert" on some topic, you can make more than $675 per month as a guide or $500 as a contributing writer to About.com. "Good writing and research skills are important, but really being excited and interested in your topic is critical," says Heather Cross, About.com's NYC travel guide since 2002. "Otherwise, there's no way to sustain the long-term passion it takes to keep at it long enough to make the work-reward balance pan out." Visit beaguide.about.com to determine available topics and submit your rsum. But remember: "The more general interest a topic is, the more competitive it will be," says Caryn Solly, About.com's training and guide operations manager. "The writing positions we have available for more niche subjects, like Argentina travel and 3-D technology, are less competitive because fewer people are qualified to write about those subjects."
27. Help a brother out
With few traditional bank investments offering yields of much more than a measly one percent, earning income on your savings is a thing of the past. Until now. Platforms like LendingClub.com and peer-to-peer lending site Prosper.com cut out the middleman (read: the bank), allowing you to invest in your fellow Americans (loaning money for small business start-ups, debt consolidations or just about anything else for which a consumer might be seeking cash). Though the premise of these two sites is similar, the difference is in the details: Borrowers receive an initial outlay of $2,000 to $25,000 over a period of one, three or five years, with investors contributing as little as $25 per loan. Most Lending Club investors begin with $2,500, but can also start with as little as $25. Since Jason Lampert started investing with Prosper in December of 2009, "I've been netting (with default losses and fees) about 12 percent," says the Sunnyside, Queens, resident, though he does note that that return is taxable. Perhaps that's why at LendingClub.com, tax-deferred IRAs are a popular option. Both sites give investors the choice of playing loan officer to individual loan-seekers or rolling all their dough into an automated plan (the most popular choice) in order to diversify. Though stock market volatility and low interest rates on traditional banking investments are what pushed freelance software designer Jack Krupansky in the direction of peer-to-peer lending two years ago, he also relishes the opportunity to "stick it" to the big banks that caused the current financial crisis. Krupansky, who lives in Manhattan, suggests starting out conservatively: "Remember that there are real people taking out these loans. Yes, do your best at due diligence, but even if somebody has a great job and decent credit score, they could lose their job at any moment and quickly start defaulting on all of their debts."
28. Rent—or sell—an apartment
"It's always a good time to get into real estate, particularly in the New York metro area," says New York Real Estate Institute managing director Eric Barron (nyrei.com). "Someone is always buying, selling or renting." But making the transition from renter to rental agent requires a license. That's where NYREI comes in: Licensing courses range between $395 and $540 and can be completed in as little as 10 days, with night and weekend classes available to fit every schedule. And once you've earned your license? More than 100 of the top real estate firms recruit from the NYREI talent pool. "There is a huge range as to what people earn their first year," says Barron. "A person focusing strictly on rentals and working their butt off should earn in the range of $30,000 to $50,000 the first year. A person who brings a little more business experience to the table and is able to work on a few sales can push the six-figure mark."
29. Show off your green thumb
If you know how to wield a watering can and can rattle off the lighting needs of a ficus, spend your day among some greenery. "Horticultural knowledge and great desire" are the keys to success in this industry, says Eve Luppino, partner and sales-and-design director of Manhattan Plant Design Experts, which provides installation and care services to more than 200 commercial clients, including the Mets, Duane Reade and Bobby Van's Steakhouse. The company is currently hiring—and willing to train the right person—for an estimated $20,000-to-$25,000-a-year paycheck for full-timers; apply online at manhattanplant.com.
30. Show off your trivia prowess
Bragging rights aren't all that are at stake when you enter into the cutthroat world of trivia competitions. There's cash to be won too. One of the city's toughest competitions, the Big Quiz Thing, is also one of the most lucrative, with a grand prize of $200 and $100 for the runners-up (it's also hosted by TONY's copy chief, Noah Tarnow). Idiots have a chance too: You can earn Smart-Ass Points for your totally incorrect (but absolutely funny) answers. Visit bigquizthing.com for upcoming events and registration details. On Mondays, head uptown to Trinity Pub's weekly trivia event that culminates in a $50 prize (9pm; trinitypubnyc.com).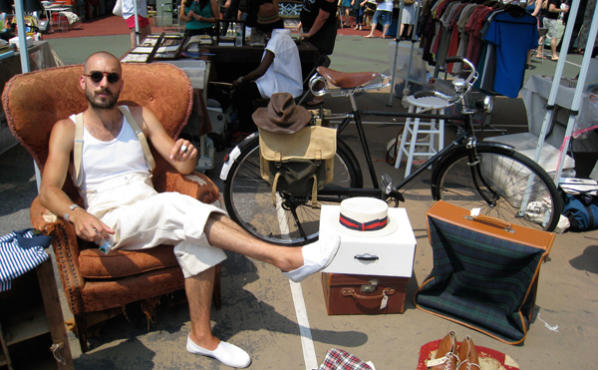 31. Host a trivia event
Here's one way to guarantee you'll know all the answers at trivia night: Host it yourself. If you've ever dreamed of ousting Alex Trebek, the National Trivia Association is always on the lookout for born entertainers who are "crowd-friendly and upbeat on the microphone," says operations director Andrew Weilgus. Gigs, which pay up to $100, last about two hours and require an hour of prep time, with some hosts doing multiple shows every week. Regardless of what sort of day you've had, you've got to be able to turn on the charm come showtime: "People want to be entertained, so you have to make sure the energy is there throughout the show," says Weilgus. Log onto nationaltrivia.com and click the "Classifieds" link for application instructions.
32. Sleep
Whether you can't keep your eyes open during the day or can't fall asleep at night, slumber is a hot topic in the world of paid research studies. Clinilabs is a leading early-phase drug-development research organization that has worked with some of the world's largest pharmaceutical companies. Visit clinilabs.com for a list of current paid sleep studies, which at press time included financial compensation of up to $2,250 for those afflicted with daytime sleepiness.
33. Work a trade show
The Florida-based Stacey Lee Agency has worked with the likes of Bing, AT&T and the Jacob Javits Center to help staff NYC events like boat shows and food expos, where promotional models can earn $175 to $350 per day. "The best way for models to find success through the Stacey Lee Agency would be to present the most professional profile possible," says assistant director of client services Dymarie Perez. "Models must keep in mind that they are marketing themselves, and the more appealing their content and photos are to the client, the more bookings they will receive." Apply to become a part of the site's database of available talent by logging on to staceyleeagency.com and clicking the "Talent Registration" option.
34. Pimp products
You've seen them at the grocery store, the drugstore, even the pet store. They're the demonstrators who assail you with a big smile and free samples, and they are making $14 to $25 per hour. "Bringing a product-sampling campaign to life with the desired impact requires the right talent," says StreetTeamPromotion.com managing director James Aquafredda, who has worked with top-tier companies such as Stonyfield Farm, Post, Kia and Verizon. Aquafredda says he seeks out enthusiastic people who "are capable, confident, honest, outgoing, friendly, approachable (not antisocial or hygienically challenged), who take their projects seriously with a high degree of integrity and detail to personal presentation. Most importantly, we need talent who are manageable and are truly capable of being team players while having fun, too." Although experience is not necessary, it can make for a bigger payday. Register for free at streetteampromotion.com.
35. Become a virtual assistant
Detail-oriented jacks-of-all-trades who enjoy the convenience of working in their PJs are proving themselves useful—and well-paid—by personally assisting manpower-challenged small businesses from their own homes. They are raking in $28 to $35 per hour and are creating a new job title in the process: virtual assistant. As it is a relatively new phenomenon, the tasks that fall under a VA's job description are broad, but what sets the position apart is a person's ability to complete a variety of assignments successfully. Nikoya Johnson spends about 30 hours per week assisting clients with everything from travel arrangements to Web design and blog postings, earning herself an additional $800 to $1,250 per week. She advertises her services on Craigslist and Twitter, as well as through her website (missblackberryva.com) but claims, ironically enough, that "the best way to begin marketing as a virtual assistant is going to business networking events and/or group meetings. When you walk into a networking event, you can guarantee that you have a service or task that each person in the room will need." Post your info for free on guru.com and elance.com to open your services up to a worldwide base of potential clients.
36. Tell a joke
When it comes to making money as a comedian, the Jerry Seinfelds of the world are the exception. "If you're serious about doing stand-up, you have to make it your goal to do as many spots as you can at open-mikes," says Hannibal Buress, who made his first paycheck (of $20) about a year into his career. Classes are key too. "A start-up comic needs to know some basic practices, rules and etiquette," adds New York Hysterical Society founder Bernie Furshpan. Classes at his comedy school run about $350 to $375 a pop and include a "lesson" in front of a crowd at the Gotham Comedy Club (for info, go to nyhystericalsociety.com). Though you'll have to spend money for the classes, Furshpan notes a very important perk: "Once graduated from our program, the comedian [is guaranteed an audition at NYHS. Whomever passes the audition] goes on our roster and will be scheduled to perform at local and regional gigs," which can net the jokester $60 to $300 per engagement. Visit badslava.com for a list of open-mikes.
37. Harvest somebody's garbage
One man's trash is another man's nest egg—and NYC's streets are a great way to find stuff to sell. If refuse-picking makes you feel icky, sign up with a site like Freecycle (freecycle.org), where members post items for giveaway—all you need to do is arrange pickup (expect anything from a stick of butter that will expire this week to a barely used sectional sofa). Finding a way to get them back out your own door at a profit is up to you. And while repackaging these giveaway items for monetary gain probably wasn't what the site's altruistic founders had in mind, you can rest easy knowing you've done your part to keep the item out of a landfill. You deserve a reward for that, right?
38. Turn people into characters
If you've got a talent for drawing exaggerated body parts, charge easy-to-please tourists and fun-loving party hosts up to $500 per hour as a caricaturist. "My first professional gig was at a bank on New Year's Eve," recalls Paul Merklein of Great Big Faces (greatbigfaces.com). "It paid a whopping $250, and I felt like I won the lottery. I quit my job at Kinko's and never looked back." Today, Merklein says his caricature work is a 24/7 job, requiring constant travel, which means that he's doing something right. "Advertising online is the most effective marketing," says Merklein. "There are plenty of directories like MyPartyPlanner.com and GigSalad.com." As for the secret to success, Merklein advises: "Don't worry about the money. Focus on drawing better, and take every gig you can. If you're a reliable and entertaining artist, people will hire you."
39. Get crafty
Do you like to make jewelry in your spare time? Or knit sweaters for your Pekingese? Show off your crafty side and pay for that next ball of yarn by setting up a booth at a flea market. "We have a pretty full market every week these days, so there has to be a unique take, or something we don't have already," says Brooklyn Flea's Eric Demby. "Vintage clothes? Got that. All '70s bell-bottoms and leather jackets? Let's talk." You'll pay between $80 and $200 for a booth; earning that back and then some will depend on the quality of your items and your haggling skills. Of course, Brooklyn Flea isn't the only game in town. This spring marks the return of Fulton Flea (fultonflea.com), the Market at Bedford Village (bedfordvillagemarket.com) and Hester Street Fair (hesterstreetfair.com). Space at Fulton Flea costs $30 to $50 per day; Bedford Village is $30 to $50; and Hester Street is $65 to $150.
40. Sell your unused gift cards
You may not have much use for that Tire Barn gift card your uncle gave you for Christmas, but someone out there is looking to get her wheels realigned at a discount. Gather up all those unused cards, paper gift certificates from big-brand chain stores and even national store credits with balances of at least $20 and earn between 50 and 90 percent of their value back in cash at CardWoo (cardwoo.com). "The amount that CardWoo pays customers for their cards fluctuates daily based upon supply and demand," says company spokesperson Evan Nierman. "CardWoo pays 90 percent of the value for gift cards to Walmart, CVS, Walgreens and all gas stations. Other cards that are in high demand and command the highest payments include Best Buy, Home Depot, Lowe's and Apple." Tip: CardWoo is also a great place to save money on purchases you're about to make, as it allows you to buy others' gift cards at a discount.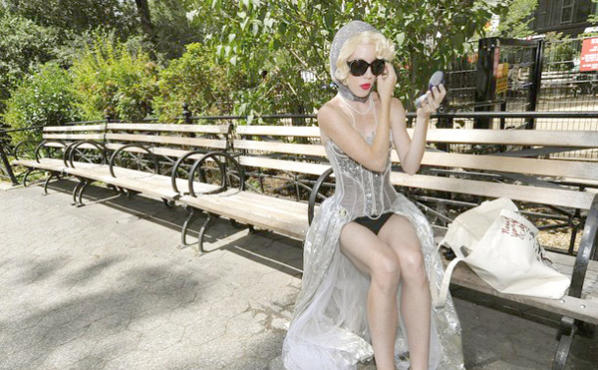 41. Get into greeting cards
Think you've got an edge on Hallmark? Channel your one-liners into a career as a greeting-card contributor. Like with any other freelancing gig, you want to set yourself apart with a unique voice—so spend some time in a local gift store to survey the sentiments already on the market and identify those companies that match your tone and style. Four-letter words are not outlawed by Comstock Cards (comstockcards.com/write_guide.htm), which pays a onetime $50 fee for successful adult-humor ideas in the categories of "Outrageous" or "Sexual." Rhyming is discouraged at Blue Mountain Arts, Inc. (sps.com/help/greetingcardwritings.html), where less than ten percent of submitted material is accepted; however, if you can get in, original poetry and writings on the topics of love, friendship, family and philosophies can clear $300 per submission. "Because our review process can be quite lengthy, we advise people who'd like to write for us to be patient and hang in there," says editorial manager Gary Morris. "Patience and persistence can take you a long way." Visit company websites for submission details.
42. Stick it to the banks
Banks are fiercely competing for your business, and thanks to a few cash-back rewards programs, you can come out the winner. At the risk of sounding like advertisements for the man, we'll recap some of the benefits, since you really can make some easy dough here: With Chase's Chase Freedom Card, you receive $100 bonus cash back if you spend $800 in the first three months, and you'll score five percent back at selected venues (i.e. grocery shops or drug stores) in a given quarter, plus one percent on all other purchases. An annual fee of $25 applies, but that will pay for itself in a month if you spend a total of $1,000 per month on these items. Citi's Dividend credit cards (creditcards.citi.com) offer the same sort of deal, scoring you two percent back on all your credit-card purchases for the first six months and one percent thereafter, and $5 on balance transfers of $1,500 or more. Capital One's No Hassle Cash Rewards card (capitalone.com) gives you two percent back on all gas and grocery-store purchases, plus one percent on everything else you buy with plastic.
43. Chase a ball
Sure, the median age of U.S. Open ball boys and girls may be 16, but the U.S. Tennis Association's communications manager Eric Schuster says that adults in their twenties, thirties and forties have landed the job too. "In 2010, one of our ball persons was 61 years of age," he says. "There is no upper age limit, and folks of all ages and backgrounds are encouraged to try out to see if their skills measure up." Tryouts are scheduled for late June at the USTA Billie Jean King National Tennis Center in Queens, where you'll be tested on your throwing, running and catching skills. "We also look for communication skills, a good attitude, and a certain level of maturity and basic knowledge of the game," says Schuster. Those who make the first cut will work a few days during the qualifying rounds to make sure they're ready to move up to the big time. Approximately 75 ball persons are hired from a field of about 400 to work the U.S. Open, earning a minimum of $7.75 per hour. And you just may get on TV! Visit USTA.com and USOpen.org, or contact the USTA Billie Jean King National Tennis Center (718-760-6200) as summer draws closer.
44. Make an impression
You don't need to be a dead ringer for a celebrity in order to impersonate her, but you do need to get the mannerisms right. "I spend anywhere from 10 to 28 hours per week working at parties and events, learning dance routines, contacting clients, writing contracts, sewing and building my own costumes and keeping up-to-date on Gaga," says actress-writer Renee Cole (theladygagaexperience.com), who stumbled into the impersonation game when she entered a Lady Gaga look-alike contest last summer. Cole won more than a set of tickets to the egged one's sold-out Madison Square Garden performance: "[I] ended up on CNN and in worldwide news," she says. "I was also chased by paparazzi who thought I was really her. Soon after, agents, managers and party planners started contacting me to do this professionally at parties and events." Cole says that most impersonators make anywhere from $400 to $800 per gig, and that these events often include travel outside of NYC. If you can't gain representation through an agency like New York's Unique Entertainment Corp. (ny-unique.com), GigMasters.com is a popular party-planning site with 600,000 unique monthly visitors where entertainers can post their services for a minimum of three months for $59.
45. Be a do-gooder
You know those people who won't let you pass them on the sidewalk without throwing their clipboards in your face? Well, they're not just out there for the fun of watching passersby invent new and interesting ways to pretend not to hear them. DialogueDirect (dialoguedirect.us) works with nonprofit groups like Children International to solicit long-term goodwill from everyday pedestrians. Face-to-face fund-raisers can earn a starting base of $10 per hour plus performance bonuses working at least three days a week. "Conversations in New York and in campaigns around the country can affect lives everywhere," says VP of operations Matthew Bergin, "and it's a Dialoguer's job to remind the public of that." Call 212-219-1466 or e-mail newyorkjobs@dialoguedirect.com to inquire about current opportunities.
46. Find seasonal employment
Seasonal job opportunities aren't relegated to that most holly-jolly time of year. At 1-800-FLOWERS, rush times are Valentine's Day, Mother's Day and just about any other national occasion to send the woman you love—or the one who birthed you—a dozen roses. Or think locally and you could spend your summer at the beach. "Nearly all of our line service positions are seasonal," says Water Taxi Beach general manager Mark Davidoff. All three Water Taxi Beach locations need a full team of service people—from bartenders and waitstaff who earn $5.50 or more plus tips to managers and supervisors who can rake in $25 per hour—during the summer months."We hold dates where we conduct open interviews and screen candidates," notes Davidoff. All positions are advertised on Craigslist at the end of March and will also be listed on watertaxibeach.com.
47. Become a personal trainer
Training to train others isn't cheap—but it can lead to a lucrative career—perhaps even a full-time one. The internationally accredited American Academy of Personal Training (aaptschool.com) charges $4,995 for a FastTrack (three-month) certification program. Plus, more than 90 percent of the school's graduates find employment upon graduation. "We're the first and only school to have a career fair every three months that is attended by a majority of the physical-fitness centers in the metropolitan area," says AAPT founder—and celebrity trainer—Harry Hanson. Independent trainers with their own client base can earn $75 to $150 per hour; at a gym, annual starting salaries can range from $40,000 to $85,000. You do the math.
48. Sell some ad space
The only requirement for getting paid to run advertisements through Google AdSense is a nonoffensive working site or blog (meaning nothing violent, adult-oriented or racially intolerant). Payments are based on a per-click or per-impression basis, and while it's difficult to get a firm answer on just how much a Google ad will pay you, the general rule is 0.05 to 5 per 1,000 impression (a statistic based of the number of times the ad page is shown to visitors) or 0.2 to 0.4 per click (if you're running these on a personal site, expect something on the lower end). But Google isn't the only game in the business; plenty of other major companies offer affiliate advertising opportunities through which you can earn a cut of any sales made from links from your site. If your blog is movie-related, for example, sign up to be a Netflix.com (netflix.com/affiliates) or AllPosters.com (affiliates.allposters.com) affiliate. Again, payments vary based on exactly what people are buying, what the company is charging at any given time and the volume of business your site is generating. But estimates put Netflix earnings at $12 per new customer who signs up with a link through your site and 20 percent of sales through AllPosters.com. Hey, some money is better than no money.
49. Teach others to swim like a fish
There are worse ways to spend your day than in a pool. Proficient swimmers—those who can demonstrate the ability to swim 25 yards of the front crawl, back crawl, breaststroke, backstroke, sidestroke and butterfly—can find a wealth of well-paid opportunities to be a swim instructor. Get certified through the American Red Cross for a course fee of $415 (courses are scheduled at the NYU Palladium Athletic Center throughout March and April; register at nyredcross.org) and you could be on your way to a paid position at a community pool, summer camp, gym, school or YMCA, making as much as $20 per hour. The Red Cross itself maintains a list of open aquatics positions through its authorized providers like the Y at nyredcross.org and click "Careers."
50. Relive your college years
If you've ever had that clichd thought of, If only I knew then what I do now, why not pass on your knowledge to someone who can actually use it? "ApplyWise is a unique on-demand counseling program that uses videos, interactive exercises and expert advice to guide students through each step of the college-application process to help them find and gain admittance to the colleges that are right for them," says Katherine Cohen, who founded the site four years ago, and is the creator of the one-on-one service IvyWise. But don't think that a little worldly wisdom is the only skill you need to help the leaders of tomorrow. "We require significant experience and training to be a counselor," says Cohen. "Our counselors are former admissions officers from selective colleges/universities around the U.S., and many of them have an advanced degree or a certificate in college-admissions counseling." Compensation is determined by the amount of time spent counseling the student and how much experience you've clocked. "The Independent Educational Consultants Association (educationalconsulting.org) is a great place for those looking to get started in this field," notes Cohen. Visit applywise.com/careers.aspx for current opportunities.