On a rainy Tuesday evening, New Yorkers lined up around the block outside Union Square Travel Agency, one of NYC's new licensed cannabis dispensaries, to purchase their weed from none other than actor and comedian Amy Sedaris.
The Village resident popped over to the dispensary on Broadway across from The Strand to serve as a guest budtender for the night.
"This is the best job ever!" she exclaimed after a tour of the shop's flower room.
Sedaris stood behind the USTA's counter with other budtenders, who are there to help you determine what product you should purchase and what its effects are, before handing over your bag of newly purchased goods.
While at the bar, we asked Sedaris where she likes to be high and she gave us her highly recommended spots.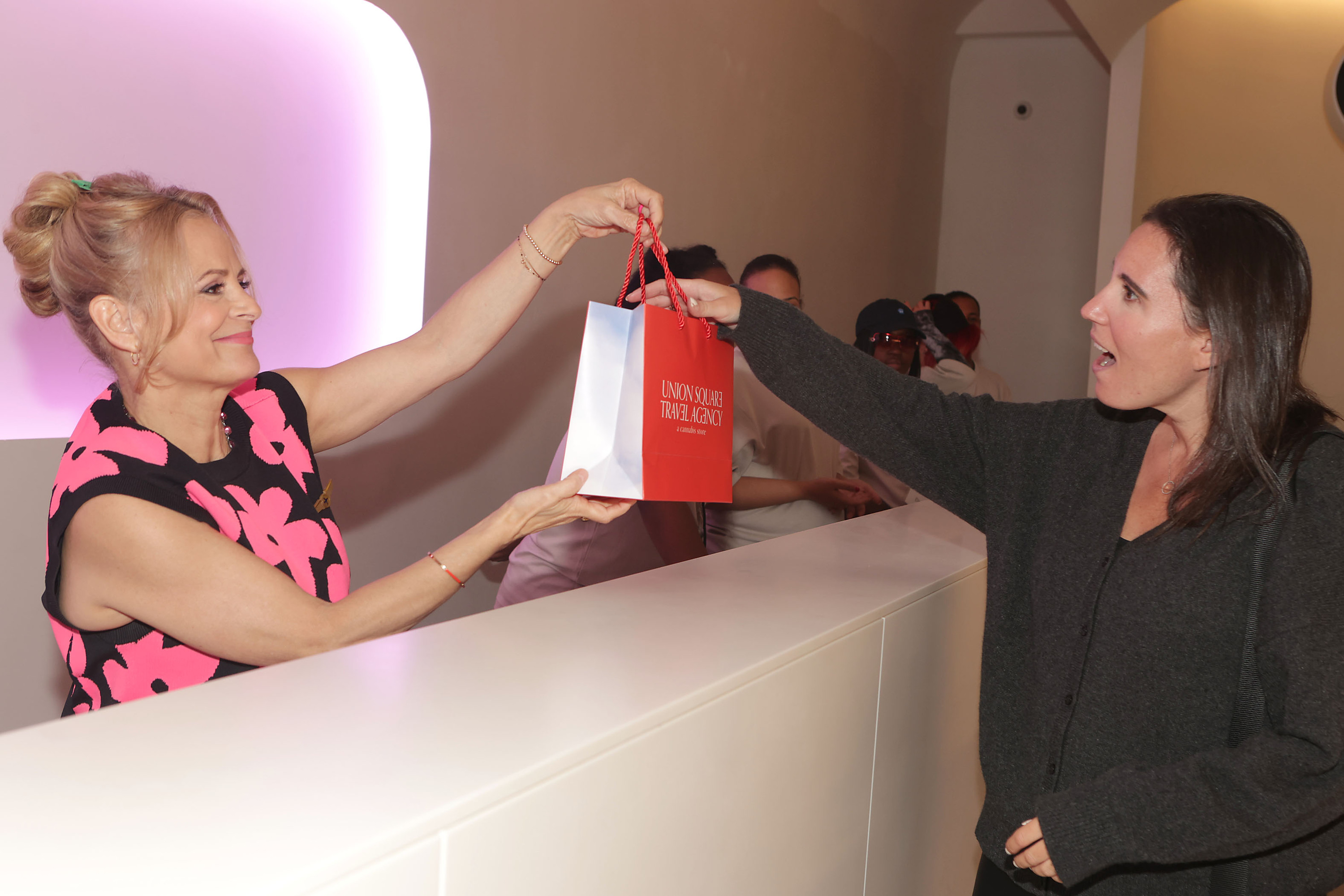 Sedaris doesn't like to get high alone, but it's not unheard of.
"I'm not always walking around the city stoned, by the way, but when I do, I'm like, 'Oh, I'm gonna get high and go to Saks Fifth Avenue.' That's a fun one to do," she says. Specifically, she enjoys her high in the Saks Fifth Avenue shoe department.
But there's one neighborhood in particular she enjoyed while high.
"Last week I went deep into Chinatown. And I haven't been deep into Chinatown since the '90s," she explains. "So that was really fun."
Otherwise, she likes to go to a movie, do laundry or even roll change when high. Of course, like any of us, she has her favorite snacks to munch on: popcorn, crackers with mayo and frozen pizza (but not all in one go).
"But not a frozen coconut Pepperidge Farm coconut cake," she says. "Trust me on that."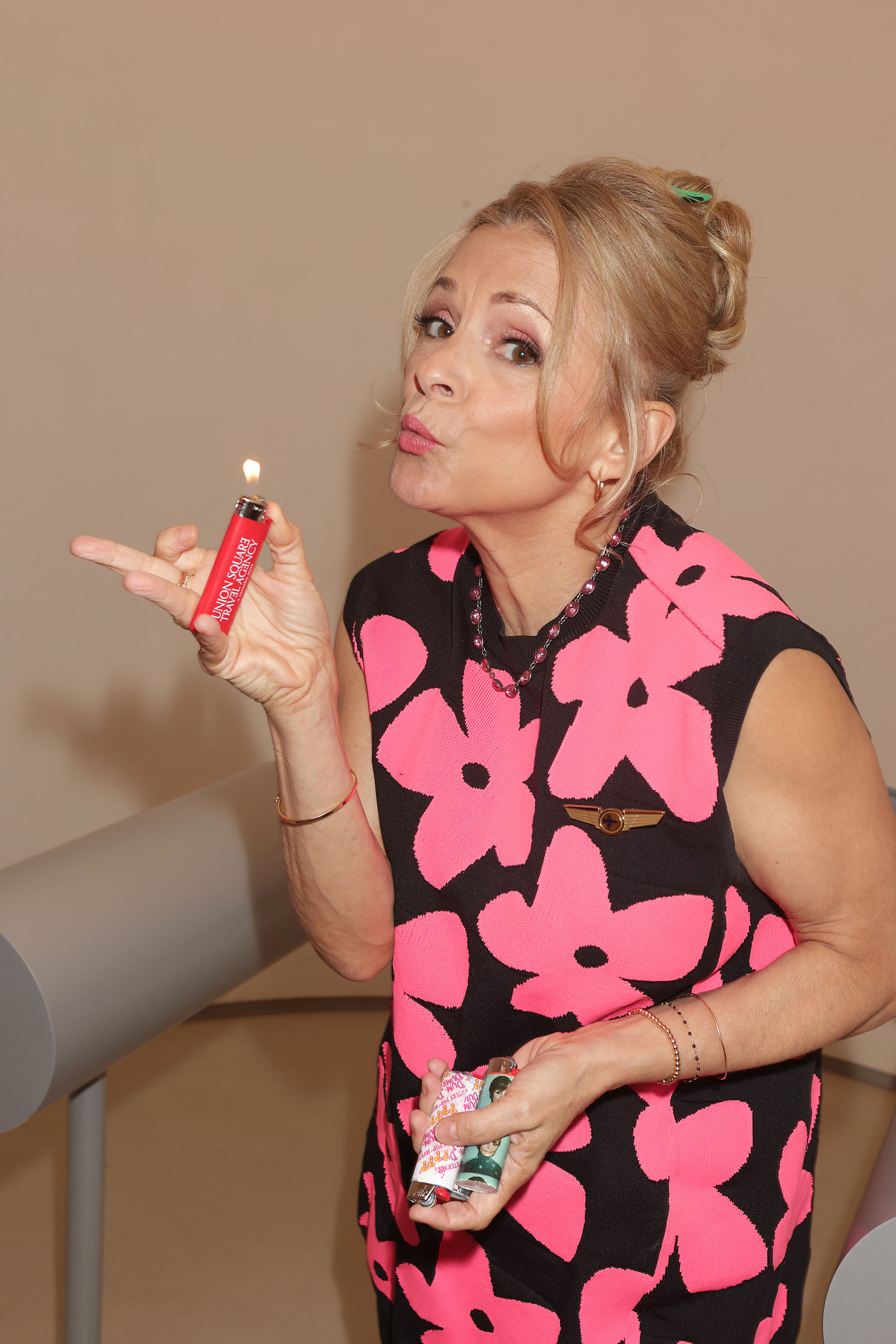 Sedaris, who is a crafter in her free time, actually designs her own lighters, which have been sold at places like Fishs Eddy.
At the USTA dispensary, she flicked one on for a photo and then explained why she wanted to show up and be a budtender for the night.
"You know, the money goes to helping people, homeless people, who have been in jail before because of pot. So it's a good cause," she says. "And it's women-run. Yeah, so that's another plus."
USTA funnels 51% of its profits to the Doe Fund, which provides work, housing and access to continuing education, career training, and counseling to New York City's marginalized populations.