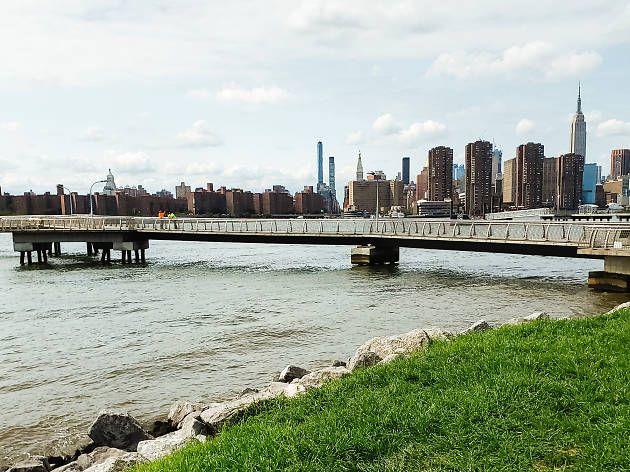 I used the Samsung Galaxy Note9 for 24 hours and it changed the way I see NYC
Samsung's game-changing new device is finally here—and our editor spent her Saturday using it to capture stunning shots of New York City
In the sprawling, diverse metropolis that is New York, everything is eye candy. Even during a regular commute to work or ambling around on a lazy Saturday afternoon, the city presents unforgettable photo ops at every turn. I prefer to explore the city by bike and on foot, so I need a phone that doubles as a camera advanced enough to capture the content I create as an editor and the colorful images I like to share with friends on Instagram. The problem? My phone photography doesn't come close to capturing the magic I see before my eyes daily. That is, until Samsung hooked me up with the new Galaxy Note9 (which goes on sale Friday August 24) and the way I viewed (and documented) the city morphed from one-dimensional snapshots into the vibrant, panoramic, detail-rich way that New York appears in my mind's eye.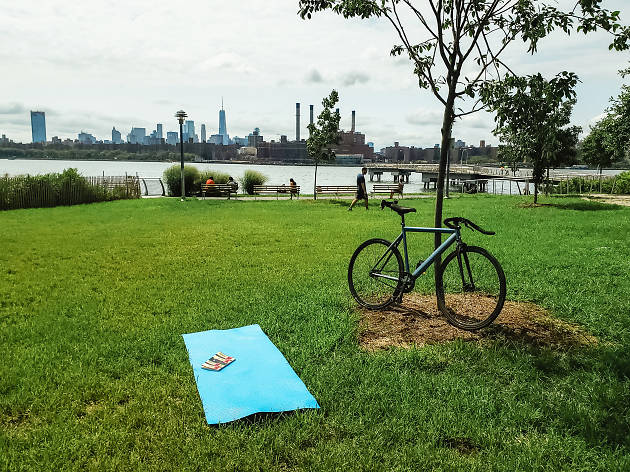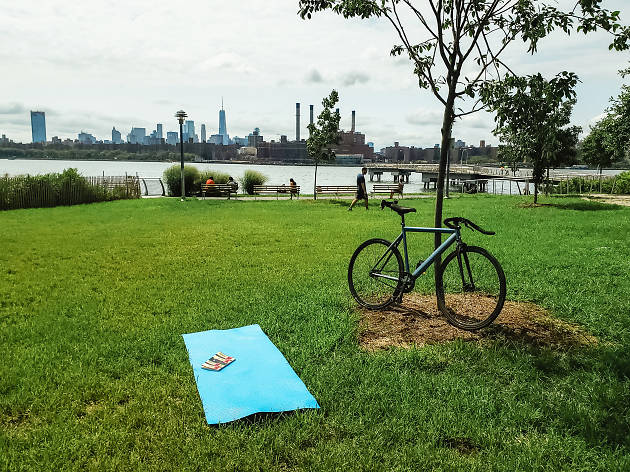 Photograph: Spencer Cotton
I roll out of bed and head straight to my local yoga studio in Brooklyn most mornings – but today, I decided to take my practice outdoors. I rode over to Transmitter Park and stretched to the sound of New York waking up, with Manhattan's skyline as my beautiful backdrop and green grass underfoot. On Auto mode, the Note9 picked up every detail of this dreamy al fresco yoga spot. I want to print this out and paste it above my desk for those moments when I need to Zen out.
In retrospect, I also wish I'd pulled out the Note9's S Pen: a clever Bluetooth-enabled piece of tech that lets me control the device up to 10 metres away. Think of the selfie possibilities!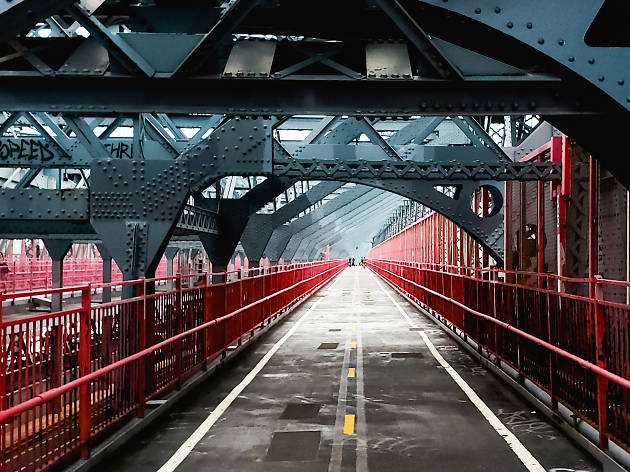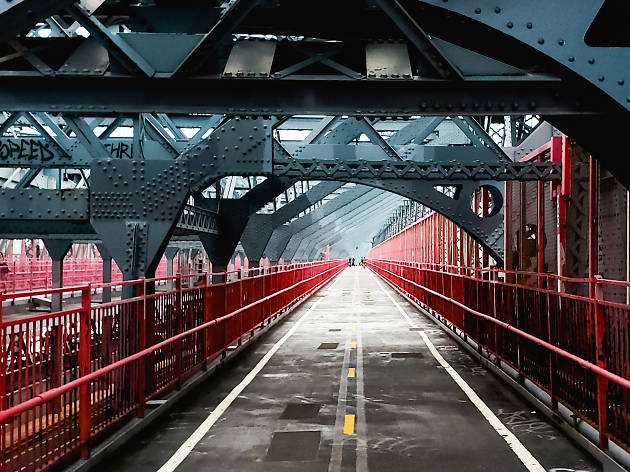 Photograph: Spencer Cotton
9am: A ride over the Williamsburg Bridge
One of my favorite rides in the city, getting to the crest of this pink bridge on my bike, with its sweeping views of the city, always gives me a rush of adrenaline. This afternoon, Note9 in hand, I was encouraged to stop and take it all in. Normally, I'd stop myself from taking too many photos to conserve space on my device; but with the Note9's 128GB of storage, there's no need to curb my creativity.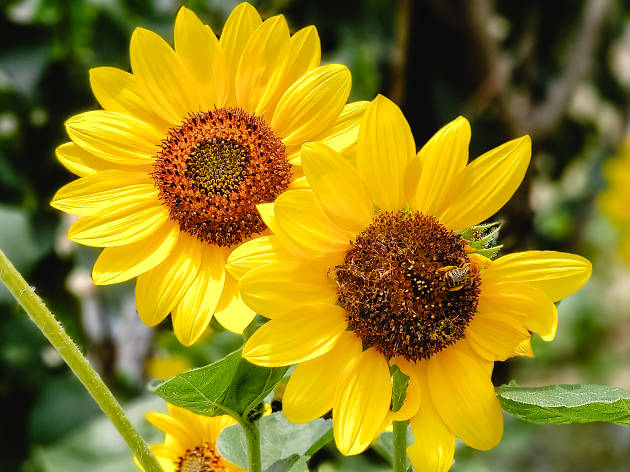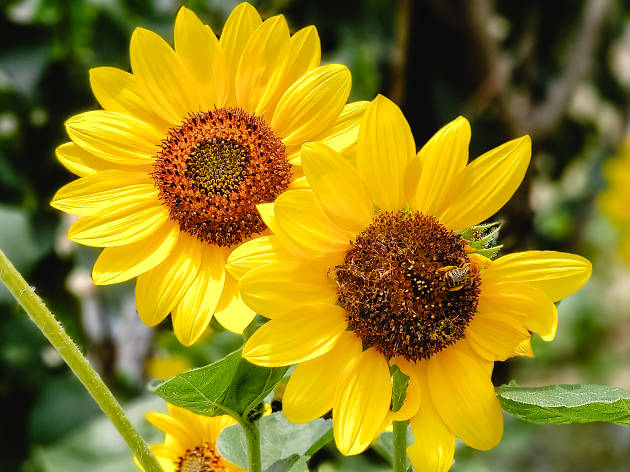 Photograph: Spencer Cotton
10am: Union Square Greemarket
The farmer's market at Union Square is is my happy place: a melting pot of fresh and interesting colors, flavors and people, all dedicated to food sovereignty, community, supporting local agriculture, and delicious ingredients. In a concrete jungle like New York, it gives me peace of mind and warms my heart. On Saturdays I love nothing more than strolling around the market, coffee and baked good in hand, chatting with the friendly purveyors and stocking up on vegetables and interesting condiments for a weekend feast. I take photos of this market a lot and have never seen the colors look brighter or the images look crisper than the ones I got using the Auto and Live Focus modes on the Note9.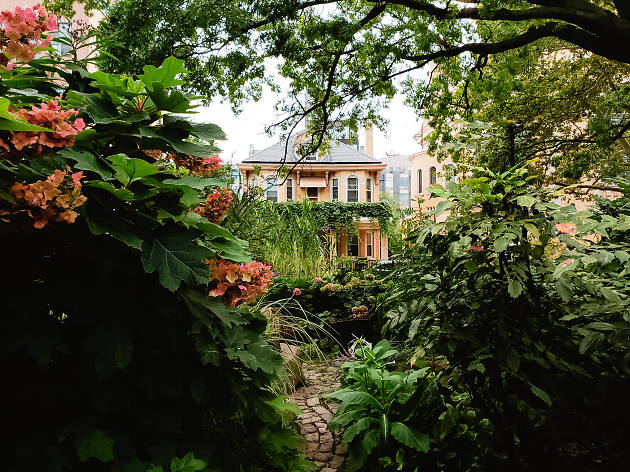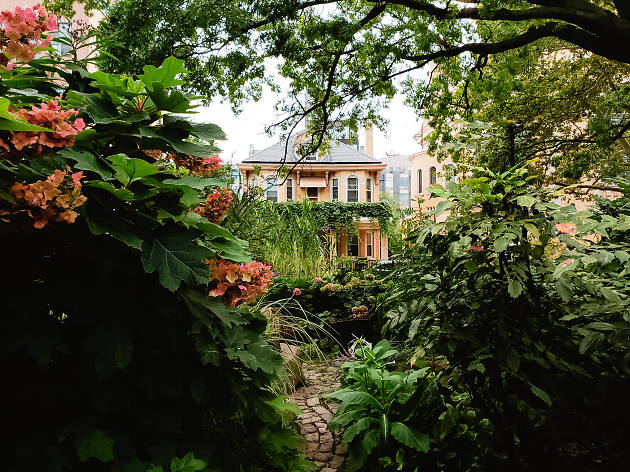 Photograph: Spencer Cotton
2pm: Secret gardens of Brooklyn
Back in Brooklyn, a stroll around my neighborhood reveals a handful of community gardens. Keep your eyes peeled next time you walk down a busy street—they're often sandwiched between tenement buildings, storefronts, parking lots, and construction sites—and offer a slice of nature amongst the hustle and bustle of the city. I used the Pro mode here to capture this peaceful vignette. With its Scene Optimizer, the Note9 perfectly picked up the tranquil atmosphere and saturated hues.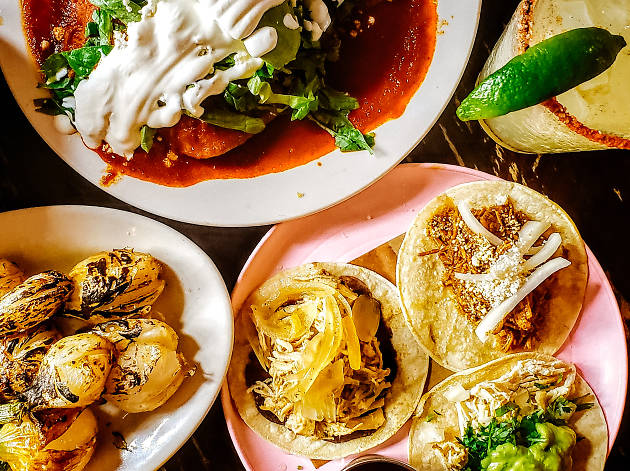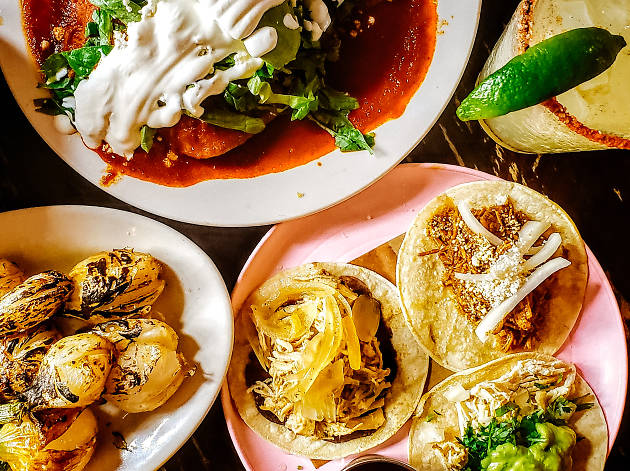 Photograph: Spencer Cotton
8pm: Dinner at La Superior
This Mexican joint in Williamsburg is always loud, crowded and a little chaotic, but it's worth it for the most authentic and delicious tacos in town. We piled our table high with traditional dishes like sweet corn ezquites, enchiladas verde, tinga de pollo tacos, and cebollitas chambray—grilled scallions, just like you'd get at a roadside taqueria. Oh, and a mezcal margarita, because, it's the weekend! Seated cheek to jowl with noisy diners on a table barely big enough to contain our colorful spread, I thought I'd have a hard time capturing my meal, but the Note9 came through, making me look like a Bon Appétit food photographer. What's more, after a day of running around town, the Note9's All-Day Battery function meant I didn't have to worry about running out of juice.
I didn't think too much about using my phone as a legitimate camera until the Note9 opened up my eyes to the city. Any New Yorker needs this phone to truly soak up everything that makes living in this city so special. And thanks to the Note9's lightning-fast network speeds, it's never been easier to send photos (or Super Slow-mo videos) to friends; and to download their content, too.
The Galaxy Note9 launches on Friday August 24.
Want to experience the Note9 for yourself? Head to Samsung 837, where there are devices to try and plenty of special experiences that really bring the Note9's features to life.

Located in the heart of the Meatpacking District, Samsung 837 regularly hosts exclusive parties, workshops and events. Earlier this month, Samsung 837's Galaxy Owner Appreciation event featured none other than Janet Jackson. The next big bash will be the Galaxy Note9 retail launch on Friday August 24. Any special guests, you ask? The inimitable Janelle Monáe will be headlining the night, and it's first-come, first-served.
Make sure you check out the website for the full lowdown on more enlightening workshops and exciting events.